A season finale so BIG we couldn't fit it into just one hour! Two title bouts headline the @wowsuperheroes season finale! pic.twitter.com/c9gcvpQ4Cs

— AXS TV Wrestling (@AXSTVWrestling) November 22, 2019
Another great weekend of wrestling is in the books! WWE's fall classic Survivor Series was Sunday, and Saturday night's NXT Takeover featured a surprise entrant in the men's WarGames match as well as the first ever women's WarGames match. The NXT women weren't the only ones tearing down the house this weekend, as WOW brought their A+ game in their two hour season finale! Get your recap of last week's episode here and if you need recaps of the previous weeks they're just a WOW search on the site away! I'm in the crowd for this episode trying not to whack people with inflatable thundersticks so if you spot me give a shout in the comments for your very own honorary Slammy. Thank you very much for reading all season and the WOW recaps will be back when WOW returns next year! One last note before we start, WOW is going to be touring next year! If you want them to come to your city head over to their website and let them know. I've been to several of their live events and have had an awesome time each and every show I've been to. When you're there, ask them for the official WOW compact mirror as well as the official WOW Tarot Cards!
🚨🚨🚨BREAKING NEWS🚨🚨🚨 #WOWSuperheroes will be going on a LIVE Tour! Click the link here to vote for your city now! 👉 https://t.co/ja8LGPGWqX pic.twitter.com/BAFw5I36gO

— WOW (@wowsuperheroes) November 24, 2019
PART 1
The show opened with a video recap of the WOW Tag Team Series and highlighted the championship match between The Monsters of Madness and Fire and Adrenaline.
After that a video was shown of Siren The Voodoo Doll. Siren flipped over a tarot card of Princess Aussie, stating her path awaits and her trial begins.  "One path awaits your destiny" Siren said as she flipped over a second card of her and Princess Aussie together. "The throne of darkness will show you the light," said Siren, and that Aussie has been chosen and the cards hold her life. After that, she flipped over a third card, revealing Holidead, and laughed maniacally, then declared "and so shall it be!" as the video ended.
A Psycho Sisters promo followed the show's intro. Razor stated they were flummoxed that the "historic" first moment all three of them were in the ring at the same time was to face "a dancer, a cheerleader, and a whiny victim of bullying." Mezmeriah added that they were not the three they expected to answer the call, but they're here now and there's no turning back. Fury called out Chantilly Chella, saying the last time they faced off Chella took The Flight of Fury and her good vibes went straight out the window. Razor closed saying their opponents had better bring them the fight of their lives and had better come to them "with everything inside of you."
Are you ready to get psycho?! Because @razor_wow @wow_fury @wow_mezmeriah are in a six woman tag team match this Saturday!!! 🕸 ⛓ 🤡 #WOWSuperheroes pic.twitter.com/TjcgkYBmXV

— WOW (@wowsuperheroes) November 21, 2019
A brief video was then shown of Chella, Sassy Massy, and Keta Rush, who showed no fear accepting The Psycho Sisters open challenge as they declared "let's get lit!"
Match One: The Psycho Sisters (Razor, Mezmeriah, and Fury) Vs Chantilly Chella, Sassy Massy, and Keta Rush
.@wow_fury stops the EDM Empress from dropping the beat. #WOWSuperheroes pic.twitter.com/V7tiGryrqp

— AXS TV Wrestling (@AXSTVWrestling) November 24, 2019
The Psycho Sisters attacked their opponents before the bell, but the faces managed to turn the tables, whipping all three Psycho Sisters into the corner, then using teamwork to clear Fury and Mezmeriah from the ring. Sassy Massy and Razor then started the match off proper, with Massy going for an early cover.
Rush, Massy and Chella used quick tags and teamwork to stay in control early on.
A thumb to the eye allowed Razor to tag in Fury. Then on the apron Razor kicked Chella in the back as she bounced off the ropes. The distraction allowed Fury to catch a Chella headscissors and counter it into a backbreaker.
The Psycho Sisters used teamwork, distractions and illegal double teams to maintain the advantage.
Chella was able to hit a jawbreaker on Razor to make the tag to Sassy Massy.
Massy tagged Rush into the match, which allowed Mezmeriah to make her way into the ring. She took out Massy and Rush with a double clothesline upon entrance.
Following a Razor and Mezmeriah double team move, Razor hit Rush with a short arm clothesline to get the win for The Psycho Sisters.
Following the match, Razor said "that was a message" to whoever wins the Tag Team Championship, stating that they'll have a shiny target on their backs and The Psycho Sisters "love shiny things." Razor closed saying they don't care who it is, how big they are, whether they're "a goodie two shoes or a demented monster…the WOW Tag Team Titles belong to The Psycho Sisters."
Match Two: Reyna Reyes Vs The Disciplinarian (with Samantha Smart)
Thanksgiving Break your ribs @wow_reynareyes #wowsuperheroes pic.twitter.com/YDCCYdR9Sg

— AXS TV Wrestling (@AXSTVWrestling) November 24, 2019
Reyes got out to a quick start thanks to her speed and Lucha style offense.
Samantha Smart faked hitting Reyes with her measuring tool, and the distraction led to Reyes eating a big boot from The Disciplinarian.
With the referee distracted by Disciplinarian, Smart used her ruler to choke Reyes against the second rope.
Disciplinarian kept control using her power advantage, but she let the crowd get to her, which allowed Reyes to fight her way back into the match.
Reyes ducked a big boot attempt with a unique sliding split, then followed with a single leg takedown.
Disciplinarian countered a neckbreaker into a fireman's carry. Reyes escaped it, but Disciplinarian connected on a cutter for a near fall.
Following the near fall, Disciplinarian let her rage get the better of her as she asked for Samantha Smart's ruler. She attempted to strike Reyes with it, but the referee took it from her before she could take a swing.
That was just a distraction though, as Smart pulled a second ruler out from under the ring. Disciplinarian held Reyes as the referee discarded the first ruler, but Reyes dodged Smart's ruler attack and Smart hit The Disciplinarian instead. Reyes went for the cover but Smart pulled the referee out of the ring before he could make the 3 count.
Reyes went outside to the apron and took Smart out with a kick to the face. She then climbed to the top rope and hit her Sky Twister Press to get the victory.
If they #IQInferior ref would have been doing his job correctly @wow_reynareyes wouldn't have been able to kick me #NoHope #WOWSuperheroes pic.twitter.com/ZFYfYDcNvL

— Samantha Smart (@wow_samsmart) November 24, 2019
An "interview outta nowhere" was then shown, as interviewer Gabby Loren rushed the unsuspecting Monsters of Madness earlier in the day and asked their thoughts after surviving the triple threat semifinal match and heading into the championship match tonight. Havok said they told everyone from the start that they would paint a path of annihilation and show everyone what The Monsters are all about. Hazard said it would be in Fire and Adrenaline's best interests to forfeit the match, but one way or another The Monsters will have the titles, with Havok telling Gabby to make sure they know that.
A second interview was shown with Fire and Adrenaline. Loren said The Monsters had harsh words for them and asked the underdog duo what they say to all the people who think they don't deserve to be there. Adrenaline said luck may have brought them together, but all they ever needed was "a chance to show that greatness has no size." Fire added that fans were with them through their whole journey and saw them fight for their dreams, saying that they belong here and they will win the Tag Team Titles, even if no one else believes they will because "we believe in us."
A recap of the WOW World Championship picture was shown, including Tessa Blanchard's recent title defense against Jungle Grrrl. The number one contender is now The Beast, and that match will be happening in the second part of the finale.
⭐️THE WAIT IS OVER ⭐️ @Tess_Blanchard VS @wow_thebeast for the WOW World Championship #WOWSuperheroes

— WOW (@wowsuperheroes) November 24, 2019
Match Three: WOW Tag Team Championship Match: The Monsters of Madness (Havok and Hazard) Vs Fire and Adrenaline
We will never doubt how strong @havoc_wow is. #wowsuperheroes pic.twitter.com/rLLuRbPRyK

— AXS TV Wrestling (@AXSTVWrestling) November 24, 2019
The Monsters got out to a quick start, attacking Fire and Adrenaline seconds after entering the ring.
Havok and Hazard took turns hitting Fire to stay in total control of the match early on.
Despite the mauling she took in the match Fire never gave up. When the opportunity presented itself Fire took Hazard out with a dropkick and was able to make the tag to Adrenaline.
Adrenaline came in hot. Two clotheslines staggered Hazard and then a wheelbarrow stunner sent Hazard reeling to the corner.
Adrenaline got caught up in the ropes following a toss from Hazard, which allowed Havok to sneak in a kick to help regain control for her team.
Hazard and Havok cut the ring in half and worked over Adrenaline.
The never say die spirit of Fire and Adrenaline carried on through Adrenaline, as Adrenaline managed to punch her way back into the bout, then took out Hazard with a step-up enzuiguri.
Adrenaline made the hot tag to the fiery Fire and she came in blazing, taking down Havok with a dropkick to the knee and two kicks to the head.
After a close two count by Fire (the referee was momentarily delayed making the count checking on Adrenaline on the outside), Havok took out Fire with a clothesline and tagged in Hazard. Hazard threw Fire into the corner and went for a shoulder smash, but Fire leapt over it and surprised Hazard with a sunset flip, keeping her down for the three and winning the match. The new WOW Tag Team Champions are Fire and Adrenaline!
THEY DID IT! @hoganknowsbest3 & @DiamanteLAX have won the titles! pic.twitter.com/uekz6103g5

— AXS TV Wrestling (@AXSTVWrestling) November 24, 2019
Havok and Hazard attempted to attack Fire and Adrenaline after the match, but they were held back by referees.
Following the match, David McLane came into the ring and presented Fire and Adrenaline with the WOW Tag Team Titles. He left as they continued to celebrate their victory in the ring. However, just as the show was ready to get off the air, Fire and Adrenaline were attacked!
Who is this??? Cutting Fire and Adrenaline's victory celebration short?! 😱 #WOWSuperheroes pic.twitter.com/lHTygMV04v

— WOW (@wowsuperheroes) November 24, 2019
Malia Hosaka made her WOW debut and led the attack from her handpicked team known as Exile (

Genesis

and Exodus). Exile hammered Fire and Adrenaline from behind and put them in dual camel clutches. While in the clutches of Genesis and Exodus, Hosaka dropkicked both Fire and Adrenaline square in the face. Genesis and Exodus then threw Fire and Adrenaline out of the ring as Hosaka and Exile posed in the ring.
Hosaka got on the mic and said she was exiled from WOW before ever getting a shot because "one of the little backstabbing up and comers" had her exiled for her attitude. She said she's been exiled for "not having enough T&A," for "being too old," and for "upholding tradition and respect." With her trainees behind her, Hosaka exclaimed that Exhile has emerged. Hosaka said they're not "second or third generation living off our daddies and our grandfathers reputations." She said she's not a "born legend," she's a "living legend" and she "crawled my way up to where I am through the ranks of the most elite women wrestlers this industry had ever step in this ring." Hosaka called out the entire WOW roster, saying if anyone has what it takes to take on her or her team to step into the ring and "be prepared to go to school old school style!" Hosaka then dropped the mic and her and Exile left the ring as part one came to an end.
Part 2
After a quick recap of the Tag Team Championship match and post match attack, a video was shown spotlighting the WOW World Championship Match, highlighting champion Blanchard's claims that she's the best and featuring her ability to back it up. The video shifted focus to her challenger The Beast, noting how The Beast's issues with Jungle Grrrl helped Blanchard win the title and that Blanchard played a part in The Beast's only WOW loss thus far. Destiny awaits the two fierce competitors in part two's main event.
After the show's intro, a video was shown ahead of the first match, Princess Aussie vs Holidead. The video noted that due to Holidead and Siren The Voodoo Doll, Aussie has been stripped of "her confidence, her tribe, and her hope," and questioned if the Princess Aussie we've seen in the past is still there, or would she accept Siren's offer of sinister guidance.
Match One: Princess Aussie Vs Holidead (with Siren The Voodoo Doll)
In need of some answers @wowsuperheroes pic.twitter.com/Y2sGqCi8ZS

— Princess Aussie (@AussieWow) November 13, 2019
The match opened with a test of strength, which Holidead won, but Aussie countered into a wristlock and then took Holidead down with an armdrag.
Holidead quickly powered herself back into control of the match.
Aussie kicked her way of of the corner, then applied a dragon sleeper to Holidead. Holidead briefly struggled to escape, but she eventually snapmare'd Aussie to the mat.
Another corner attack attempt backfired on Holidead, as she got rolled up by Aussie following a charge. Holidead rolled through the roll up, but Aussie flowed right into a kick to the head to keep Holidead down.
Commentary noted the speedy Aussie didn't quite have the normal quickness in the ring she usually does and questioned if the mind games from Siren and Holidead have taken their toll. Holidead then countered a facelock attempt into a spinebuster.
Holidead connected on a superplex that Aussie just managed to kick out of. Holidead went for a second one, but Aussie punched, kicked and kneed her way out of it. Aussie then hit a frog splash, but wasn't able to make the cover.
Immediately after the frog splash, The Psycho Sisters hit the ring and attacked Princess Aussie, causing a no contest.
As The Psycho Sisters continued their attack on Princess Aussie, Siren and Holidead entered the ring and attacked the sisters. Referees then came to the ring and struggled to separate everyone.
Complete mayhem has broken out at @BelascoLA!!#WOWsuperheroes pic.twitter.com/lds8JK89fT

— AXS TV Wrestling (@AXSTVWrestling) November 24, 2019
Brief video footage was shown of the Hot Rod, "Rowdy" Roddy Piper! The video said that Piper's incredible legacy continues tonight as Piper's daughter Teal makes her WOW debut. The video also promised a special tribute to WOW owner Jeanie Buss.
Following the commercial, Tessa Blanchard was in the ring with the majority of the WOW roster on the outside. Blanchard acted as a face in this portion as kayfabe took a brief timeout. Blanchard noted how she was lucky enough to be born into the wrestling industry, finding her passion about six years ago. Blanchard noted that some of the other girls on the WOW roster had to find a different opportunity to discover their passion, and that WOW owner Jeanie Buss made this all possible. Buss then came into the ring, accompanied by David McLane. Blanchard said that Buss has given all the WOW women an "an opportunity…a love for professional wrestling, a place where women's wrestling is the forefront, a place where women's wrestling has hope." Blanchard said that she may be the WOW World Champion, "but the real champion of WOW is Jeanie Buss." Blanchard and McLane then presented Buss with a personalized, custom made WOW championship belt as the crowd chanted "Thank you Jeanie."
Thank you @JeanieBuss👏 👏 👏 👏👏#wowsuperheroes pic.twitter.com/ZMjWGKYVWF

— AXS TV Wrestling (@AXSTVWrestling) November 24, 2019
A special video of WOW superhero Eye Candy was then shown. Eye Candy was wearing a neck brace during the video, as she suffered a broken neck taking a suplex at an indie wrestling show. Eye Candy talked about the injury, how she felt tingles when her head didn't quite land right but then feeling came back and she knew her surroundings so she thought everything was okay. The next morning she felt tingling in her left arm and got it checked out, which led to neck surgery. Eye Candy noted her amazing support system, from her family and boyfriend to the wrestling community and how she felt overwhelmed with love and support and encouragement during the hardest time in her life. The video showed her pre and post hospital life and the highs and lows that accompanied. Eye Candy said her injury was very scary and showed "the reality of the harm and danger that this sport can do to us" but was quick to add that "in my heart I still want to be there. There is nothing that's going to keep me from getting back into that WOW ring." She promised she would be back, ending her inspirational video by stating "there's nothing that can keep me out of a wrestling ring."
After an almost career ending neck injury, @wow_eyecandy returns to the ring in this Saturday's 2-hour finale episode on @AXSTVWrestling starting At 8 PM ET… you won't want to miss this courageous story of love, family, and determination. #WOWSuperheroes pic.twitter.com/rwFefFoQ89

— David Mclane (@WOW_Wrestling) November 22, 2019
Following the Eye Candy video, Teal Piper made her WOW debut in a video segment called "Teal Talks!" Teal's guest was "the sweetheart of Women of Wrestling," Stephy Slays. Piper questioned Slays about her upcoming match with Abilene Maverick and asked Slays why she thought Maverick picked on her all the time, asking if it's because she's "so frustratingly goodie goodie…annoyingly so." Piper sarcastically praised Slays for the volunteer work she does, calling Slays "the girl who could make Mother Teresa roll her eyes." As Slays started to question what was going on, Piper verified that Slays has one singles victory, a win over The Disciplinarian. When Slays confirmed that was correct, Piper said that Disciplinarian was sick that day and that she "won over a sick person." Slays said Disciplinarian wasn't sick and Piper mock believed her. This rattled Slays, who continued to insist her win came in a "healthy match" and that she would know because she was (and still is) in medical school. Slays asked for a new question as she became more unnerved during the interview. Piper's next question was "is there anyone that you think you can beat in the ring…that isn't sick?" Slays then walked out of the interview, leaving Piper to close with "coming up next, we'll find out which illness Abilene Maverick has."
Match Two: "The Governor's Daughter" Abilene Maverick Vs Stephy Slays
The Governors Daughter, @wow_abilene is riding into her match tomorrow with confidence. From the time Abilene "accidently" poured tea on @wow_stephanie to all of the matches she avoided with suspicious claims of injury…the match has finally been set! #WOWSuperheroes pic.twitter.com/TSRsSTepuo

— WOW (@wowsuperheroes) November 22, 2019
Ahead of the match, a video was shown highlighting the issues between Slays and Maverick going back to season one.
According to commentary, Abilene Maverick said that if she doesn't win this match she would walk away from professional wrestling.
Hiding behind the referee, Maverick sucker slapped Slays before the bell. Slays responded with a Thesz press, a shoulder block, a cross body and then a dropkick to knock Maverick out of the ring.
While the referee was holding back Slays from going after Maverick on the outside, Maverick reached under the referee's legs to take down Slays and pull her to the outside. Maverick then rammed Slays into the ring post back first.
Back in the ring, Maverick applied an armbreaker while hanging over the top rope, breaking it just before the 5 count.
Slays escaped a full nelson with a jawbreaker, and followed up with an offensive flurry.
Maverick planted Slays with a spinebuster to take back control.
Slays escaped a rope mounted DDT attempt by sliding through the ropes, then she guillotined Maverick on the top rope.
Slays went to the top rope but Maverick hammered her before she could do anything. Maverick then went for a powerbomb but Slays countered it into a hurricanrana roll up and pinned a surprised Maverick to win the match.
WA-WA-WHHHAATTTTT!? #WOWsuperheroes pic.twitter.com/2PqhjEM3Oo

— AXS TV Wrestling (@AXSTVWrestling) November 24, 2019
Dueling promos from Tessa Blanchard and The Beast were shown ahead of their championship match coming up after the break.
Match Three: WOW World Championship Match: Tessa Blanchard Vs The Beast
Hurricanrana. DENIED. #wowsuperheroes pic.twitter.com/vyZ8LBRwff

— AXS TV Wrestling (@AXSTVWrestling) November 24, 2019
The Beast dominated Blanchard at the onset. Blanchard retreated to the outside, but she wasn't safe there as Beast grabbed her by the hair and brought her in the hard way with a suplex.
Beast went for a powerbomb, but Blanchard fought her way out to get control of the contest.
Blanchard wrestled a faster pace than normal to compensate for The Beast's power advantage.
Blanchard went for a hurricanrana on the outside, but The Beast caught her and rammed her into the opposite ring post.
The Beast went for a dive to the outside over the ropes but Blanchard dodged it. Blanchard then kicked The Beast back out of the ring as she tried to re-enter and then dove at her through the ropes, slamming Beast into the outside rail.
Blanchard went for a second dive but Beast came back into the ring and speared Blanchard.
The Beast went for a powerbomb but Blanchard countered with a hurrincanrana that drove Beast headfirst into the bottom turnbuckle.
Blanchard hit a beautiful tornado DDT off the ropes and followed that up with a top rope senton but it wasn't enough to keep The Beast down.
Blanchard went for a top rope codebreaker but Beast caught her and turned it into a suplex. She went for a cover but Blanchard kicked out at 2.
Both on their feet, Blanchard won the battle of strikes and went for the Diamond DDT, but Beast shoved Blanchard off and into the ropes. Beast then caught Blanchard with a powerbomb that kept Blanchard down for the 3 and The Beast is the new WOW World Champion!
Your new #WOWSuperheroes World Champion… The Biggest, The Baddest, @wow_thebeast #AndNew pic.twitter.com/8wgg9XAjqt

— WOW (@wowsuperheroes) November 24, 2019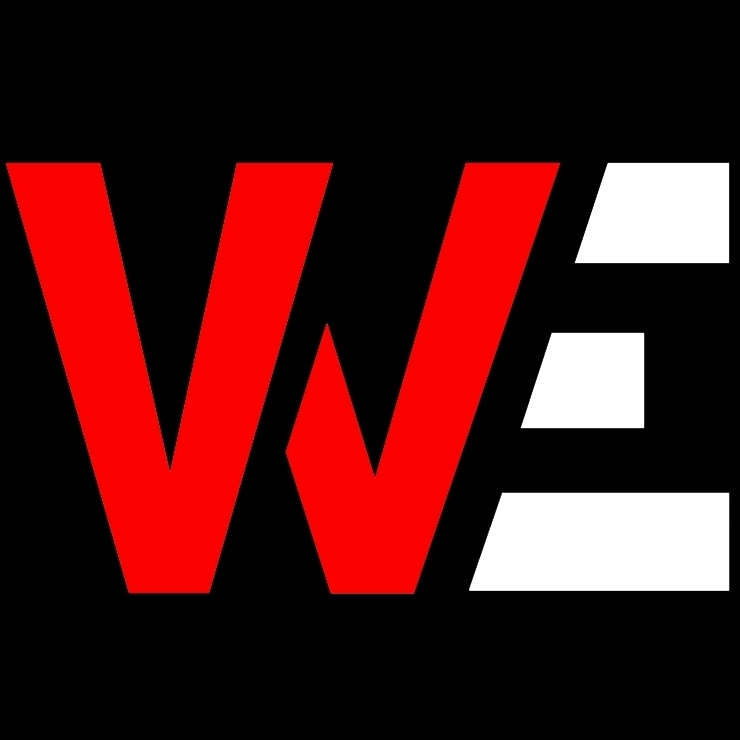 I write comedy & comics! Currently writing for CBR.com. Also, check out Comicprov, where I co-create live improvised comics, & The Episode One Podcast, the TV podcast I co-host! Find me on Twitter and Instagram – @stevewaldinger