The latest episode of WOW featured a title defense from WOW Champion Tessa Blanchard as well as the first finalists being named in the WOW Tag Team Series so let's get right into the action! WOW opened with their customary recap of the previous week, so if you need a refresher check out my recap here. Last quick note, give the column a share on your social media if you like what you read to help get more eyes reading about and watching WOW – hopefully we can get WOW merchandise sweeping the nation (more on this in the next paragraph).
After the recap, a video was shown of Lana Star heading to her car in the evening hours. Completely alone in the parking lot, some noises had Star on edge, though not enough to stop her from checking her makeup in her official WOW compact mirror (if anyone from WOW is reading this, PLEASE sell this at your next show, I will so get one!).  The Beast then popped up from out of nowhere and frightened Star. The Beast told Star that if she ever messes with one of her matches again she will rip her face off. She also warned against "getting cozy with Tessa Blanchard."
Halloween may be over but that doesn't mean we're done with the tricks or treats..

LOOK OUT BEHIND YOU! 👀 #WOWSuperheroes pic.twitter.com/zdJurjlySZ

— AXS TV Wrestling (@AXSTVWrestling) November 3, 2019
In the ring, David McClane brought out Jungle Grrrl for an interview. McClane questioned the way Jungle Grrrl won her match last week, but Jungle Grrrl said a win is a win and she's ready for her match with Tessa Blanchard. Tessa Blanchard then came out. McClane claimed Blanchard had something to do with The Lioness's match interference last week, but nonetheless would now be facing Jungle Grrrl. Blanchard then said that not only has she already defeated Jungle Grrrl, but that she ended her 18 year unbeaten streak as well. Blanchard said she would love to kick Jungle Grrrl's ass again, but unfortunately she had already signed a contract for the main event to face a young, beautiful up and comer, saying maybe she'd fight Jungle Grrrl sometime down the line. Who could Blanchard possibly be referring to?
Match One: "The All Natural" Khloe Hurtz Vs Sassy Massy
From the hot tub to the turnbuckle, @TheKatieForbes is showing why she should be the whole damn show. #WOWSuperheroes pic.twitter.com/LqFNuc2FG6

— AXS TV Wrestling (@AXSTVWrestling) November 3, 2019
This is Khloe Hurtz's season 2 debut. As always, she was carried to the ring by her Ring Ratz.
Hurtz attacked Massy just as she entered the ring, well before the bell was rung.
Despite the sneak attack, Sassy Massy was able to turn the tables and launch into her fast paced offense.
Hurtz distracted the referee so that the Ring Ratz could trip up Massy, regaining control in the bout.
They went back and forth for a bit, with Hurtz regaining control with her impressive strength.
Sassy Massy escaped a Torture Rack, but needed two Complete Shots to put away Hurtz for the win.
Security camera footage was then shown of my old friends The Dixie Darlings, who were up to shenanigans as they snuck into the locker room of Jessie Jones and Amber O'Neal and stole their wrestling boots. Next was a backstage video as the fresh off her win Sassy Massy ran into her friend Chantilly Chella coming out for her match. Chella congratulated Massy on her win and Massy wished Chella good luck in her match against The Temptress.
Match Two: Chantilly Chella Vs The Temptress (with The Dagger)
The Coachella Kick proves too much for The Temptress #wowsuperheroes @wow_chantilly pic.twitter.com/IBcBY0ptFi

— AXS TV Wrestling (@AXSTVWrestling) November 3, 2019
Chella won the early battle of chain wrestling to get the match's first advantage.
Chella was in control until The Temptress pulled Chella off the ropes during a high risk attempt, grounding the quicker Chella.
Chella fought her way back into the match with a jawbreaker and went on an offensive flurry.
Chella hit a cutter on The Temptress that may have won her the match, but The Dagger pulled Temptress out of the ring before the referee could count the three.
Chella then launched herself outside, but The Temptress dodged and took out Chella with a nasty kick.
Chella escaped a fireman's carry from The Temptress to hit The Coachella Kick to get the victory.
A backstage video was shown of Amber O'Neal and Jessie Jones desperately scrambling to find their wrestling boots, but with their match time rapidly approaching, they had to head to the ring without them.
Match Three: Jessie Jones and Amber O'Neal Vs Fire and Adrenaline
"She's no angel but she sure can fly" –@WOWSuperheroes #WOWSuperheroes @DiamanteLAX pic.twitter.com/igFNcYIdty

— AXS TV Wrestling (@AXSTVWrestling) November 3, 2019
This was second 2nd round match of the WOW Tag Team Series.
Jones and O'Neal came out first. Jones grabbed a mic and demanded that David McClane postpone the match since someone was trying to sabotage them by stealing their gear, but McClane said they had to compete. They reluctantly complied, and Jones promised to "beat the bricks" off of whoever stole their gear.
O'Neal started the match for her team, who at least had street shoes to wear (which she still complained about). Jones was forced to wrestle in her Presidential socks.
O'Neal jumped out to an early lead in the bout, but the fiery Fire got control with her quickness advantage.
O'Neal made the tag to Jones, who fell victim to some great double team attacks from Fire and Adrenaline.
Jones managed to fight off one of Fire and Adrenaline's double team maneuvers and tag in O'Neal, who took control of the match for her team.
Jones and O'Neal cut off Adrenaline from Fire (and distracted the referee from an Adrenaline roll-up which may have won the match), but eventually Adrenaline managed to take out O'Neal with a Tornado DDT.
Fire got the hot tag and came in like a house on fire, though she eventually would be taken out by a throat strike by Jones.
Jones Irish Whipped Fire into her corner, but slipped on the apron and hurt her ankle due to her lack of wrestling boots when Fire backdropped her over the top rope. Jones was able to make the tag to O'Neal before tending to her injury.
When O'Neal came in, she went for a kick attempt, but Fire caught it and took O'Neal to the mat. Fire then ripped off one of O'Neal's shoes and threw it at Jones, knocking her off the apron. Fire then applied an ankle lock to O'Neal's exposed ankle and made her tap out to get the win and advance to the finals in the WOW Tag Team Series.
Backstage, Jones and O'Neal lamented their loss, with O'Neal blaming the loss on the lack of proper attire and Jones accusing The Dixie Darlings of taking their boots. Sure enough, The Dixie Darlings appeared, saying they "got" Jones and O'Neal. The Darlings returned the boots to Jones and O'Neal, but instead of being grateful they opted to take out the mischievous twins with a brutal attack.
After the commercial, a video package was shown of The Lioness, painting the young up and comer as a dangerous opponent for Tessa Blanchard and indicating Blanchard's plan of avoiding her top competitors could blow up in her face in this match.
Match Four: WOW World Championship Match: Tessa Blanchard Vs The Lioness (with Lana Star)
Neo, I'd like to talk to you about the Matrix. #wowsuperheroes @WOW_TheLioness @Tess_Blanchard pic.twitter.com/ggqLMNF9lN

— AXS TV Wrestling (@AXSTVWrestling) November 3, 2019
Much to the surprise of Blanchard, the two competitors were very evenly matched at the start.
After a series of back and forth exchanges, The Lioness took Blanchard out of the ring with a Japanese arm drag.
The Lioness tried to take the fight to Blanchard on the outside, but Blanchard thwarted a Lioness outside dive with a fierce elbow smash.
Blanchard went on the offensive, but The Lioness hit an impressive roundhouse kick to turn the tide in her favor.
When Blanchard got knocked from the ring, The Lioness connected with a outside dive to take Blanchard out.
The Lioness gave Blanchard a serious run for her money, but ultimately Blanchard was able to hit the Diamond DDT to score the victory and retain her title.
After the match, Jungle Grrrl came to the ring and took out Blanchard with a vicious spear. Referees came out and pulled Jungle Grrrl away. Blanchard recovered and charged at Jungle Grrrl and the referees had their hands full keeping them apart as the show went off the air.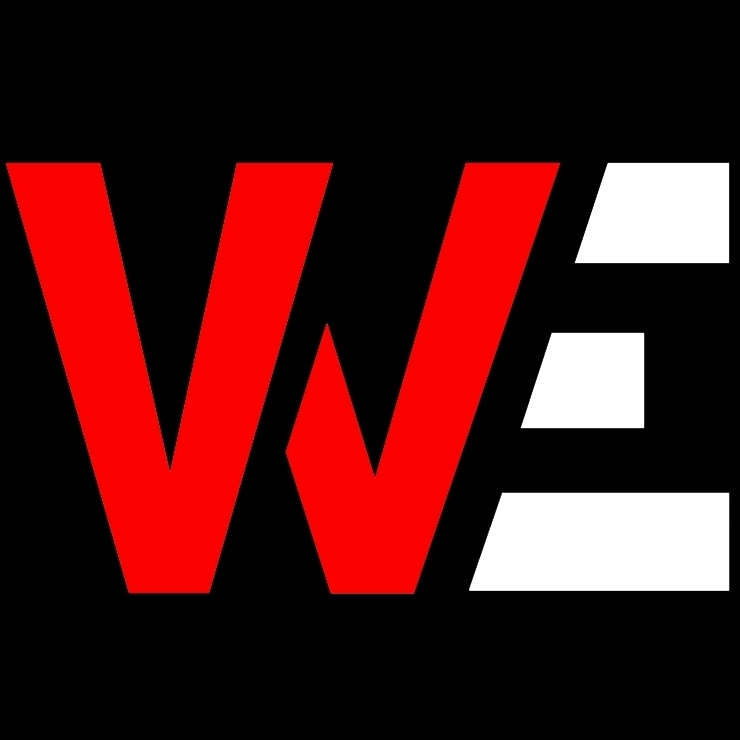 I write comedy & comics! Currently writing for CBR.com. Also, check out Comicprov, where I co-create live improvised comics, & The Episode One Podcast, the TV podcast I co-host! Find me on Twitter and Instagram – @stevewaldinger