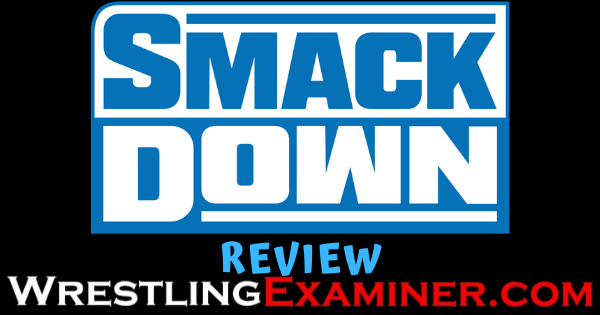 After a hectic week behind the scenes last week, SmackDown turned in it's strongest episode of the year thus far. After an even more hectic week behind the scenes this week, all indications were that we'd be subject to a subpar edition of "The Blue Brand." Instead, what we got was a weird Tribute Show, regular show hybrid that somehow worked. The show kicked off with a nostalgic video package highlighting the epic career of the recently "retired" Undertaker. That pretty much set the tone for the rest of the night. WWE managed to sneak in some matches, and advance some angles, but this episode of SmackDown was all about "The Deadman." He was the focus at the beginning of the show, after every commercial break, and as the show went off the air. It was a little odd not to see, or hear from the recently "retired" Phenom, but it was a fitting tribute to arguably the greatest legend in the history of the sport. The Undertaker's career might've been the backdrop for this week's show, but there were also some eventful storyline developments. Here are some of the things I liked, and some of the things I didn't like from this week's SmackDown.
WWE SmackDown Likes
1. King Corbin disrespects The Undertaker: When the show kicked off this week, I was a little confused. It initially felt like it was just going to be a highlight show dedicated to "The Dead Man," so you can imagine my excitement when I saw Corbin standing in the ring with a microphone. The "King of the Ring" wasted no time running down the recently "retired" legend. It was instant heat even with a minimal audience. Corbin called the Undertaker an "old bag of bones," a "founding member of the Kiss My Ass Club," accused him of stealing money from the company for the last 30 years, and claimed 'Taker had been "coddled and protected," I absolutely loved this promo by Corbin. Corbin is a rare breed, especially in WWE. He doesn't seem to mind the heat. In fact, he seems to embrace it. If WWE wasn't so committed to making it seem as though The Undertaker is "retired," I'd say it seemed like they were trying to set up a match between "The Deadman," and "The King." Unfortunately, Corbin's verbal barbs weren't met by a cutting of the lights, and the sound of a gong. Instead, we saw Jeff Hardy run down, and defend the honor of his "mentor." Hardy would go on to challenge Corbin to a match later that night, claiming that he'd gotten his degree from "Deadman University," and vowing to show Corbin everything he'd learned. It was a strong way to kick off the regular portion of the show. Both Corbin, and Hardy did great with what was most likely a last minute change of plans.
2 Nikki Cross vs. Alexa Bliss vs. Dana Brooke vs. Lacey Evans: The Role Models (Sasha Banks and Bayley) jumped on commentary, and had a front row seat to watch the #1 Contender for Bayley's SmackDown Women's Championship be determined. The tag team of Cross and Bliss forged an early alliance until Cross went for a sneaky roll up on Bliss. Brooke and Evans both got some strong offense in early. Brooke hit a nice springboard elbow on Cross and Bliss, but caught a huge clothesline by Evans right after. It was a solid Fatal 4 Way Match. Multi person matches can usually be a cluster, but the ladies did a good job working with what they were given. Banks and Bayley did a great job instigating on commentary, and honestly added some fun commentary during the match. At one point, Brooke went for a Swanton Bomb while Banks and Bayley yelled out "JEFF HARDY!" to mock her. The finish saw Dana Brooke hit a springboard elbow drop on Cross only to catch a vicious Women's Right from Evans. Just when it seemed like the "Sassy Southern Belle" was on the verge of becoming #1 Contender, Nikki cross snuck in with a roll up from behind for the win. Nikki Cross vs. Bayley for the SmackDown Women's Championship is set for Extreme Rules: Horror Show.
3. Braun Strowman's Story Time: I've been pretty tough on Braun Strowman ever since he won the Universal Championship at WrestleMania, but I have to admit I was a fan of his this week. Strowman came down to the ring, and talked about the first time he met "The Eater Of Worlds." He talked about watching Wyatt get bitten in the face by a snake multiple times, and merely laughing about it. Strowman painted an eery picture of psychotic Cult Leader who showed absolutely no fear. He admitted to being drawn in by Wyatt, saying "I started doing the Devil's work. And the bad part about it all…I loved every second of it. And you see, parts of me still does." Strowman issued Wyatt a challenge for a Swamp Match at Extreme Rules: Horror Show. I enjoyed this promo right up until the challenge to such a gimmicky match. It leads me to believe that we're not going to get a definitive winner, thus prolonging the feud at least another month. Don't get me wrong, the last couple of weeks have breathed new life into this feud for me, but I'd rather it end on a high note instead of going another month, and running the risk of falling flat again. Either way, I really dug this detached version of Strowman, he seems set on fighting fire with fire, and going into a dark place himself. His devious, evil laugh at the end of the promo was a perfect cherry on top. Great segment.
4. Jeff Hardy vs. King Corbin: This match legitimately came out of nowhere, but with roughly an hour to build, it actually turned out pretty well. The announcers did a good job of relaying the fact that this was merely a detour for Hardy, who still has issues to resolve with Sheamus. Cole and Graves also did a good job explaining why Jeff Hardy would defend The Undertaker's honor, referencing their 2002 Monday Night Raw Ladder Match which signaled Hardy's arrival on main event scene. The match itself went pretty much as expected. Corbin thoroughly dominated Hardy throughout, and caught some major heat by mocking The Undertaker halfway through. The locker room eventually came out to get a closer look at the mach, and saw Hardy make one of his vintage comebacks before being cut off by Corbin once again. The finish was a little simple, as Hardy side stepped a tackle attempt by Corbin, causing him to run into the ring steps, and allowing Hardy the opportunity to hit a Swanton Bomb for the win. Corbin attacked Hardy right after the match, but was quickly stopped by The New Day. Big E hit Corbin with a Big Ending, invited Braun Strowman into the ring to hit Corbin with a Power Slam, then, added insult to injury by having Matt Riddle hit him with a Floating Bro. An image of The Undertaker would pop up on the screen, and Jeff Hardy would drop to one knee and pay homage to the legend as the show went off the air. It was a strong, and logical finish to a unique show.
WWE SmackDown Dislikes
1. Boneyard Match replay: Look, I get it. WWE really wants to sell us on The Undertaker "retiring." I personally don't buy it for one second, but I understand the intent. If "The Deadman" really is "retired" then it makes sense to air his final match one more time. For me, the problem is that we've all seen that match multiple times by now, and it's not old enough for us to really need a refresher. Don't get me wrong, it's still a great match, and it's still entertaining, but I just feel it would've been better off on Raw where you have 3 hours to kill. After all, The Undertaker had made his "retirement" announcement on Sunday, so replaying the match on Monday would've made sense. It's honestly just nit-picking on my part. What was most disappointing about the Boneyard Match replay was that it kept us from having the AJ Styles vs. Drew Gulak Intercontinental Championship match that we had been promised last week. I'm sure we'll get it next week, along with Sheamus' toast to Jeff Hardy, but I'm greedy so I wanted it this week. That's my only dislike this week, which is pretty good considering that show felt like it was thrown together absolutely last minute.
This week's show was definitely a pleasant surprise. Maybe it's because The Undertaker is universally loved, but WWE really managed to make chicken salad out of chicken…you get my point. It'll be interesting to see how hectic things gets behind the scenes next week in WWE, and how that'll affect all 3 brands. Hopefully we get another strong SmackDown, with it's full compliment of stars.
P.S.: How could I bury the lead? We finally had a week with absolutely, positively NO OTIS! That alone ensured this was gonna be a positive review. See you all next week.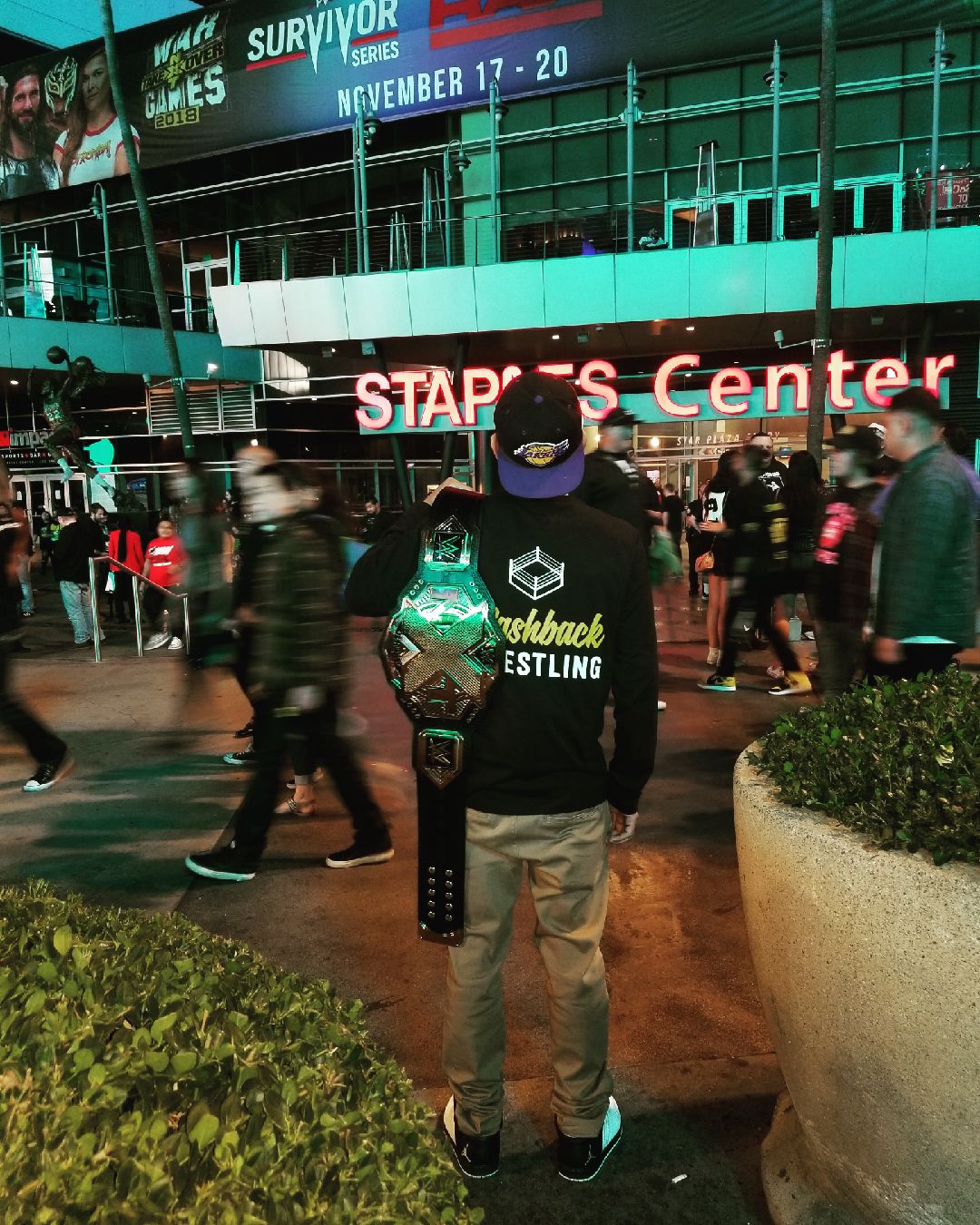 I'm Wesly Avendano. Life long wrestling fan from a small town in Southern California. Writing and wrestling are two of my passions so why not combine them and see what happens. I'm currently the host of Flashback Wrestling Podcast. Favorite all time wrestler is a tie Bret Hart. Favorite current wrestler is AJ Styles. Don't forget to follow me, and the Flashback Wrestling Podcast on Twitter @fbwpodcast and Instagram @flashbackwrestling.