😢 #WOWSuperheroes @Tess_Blanchard pic.twitter.com/mUWmehYlPu

— AXS TV Wrestling (@AXSTVWrestling) October 20, 2019
Help turn Tessa Blanchard's frown upside down by sharing this article on social media and by following us on Twitter! Also don't forget to get yourself an honorary Slammy by finding Wrestling Examiner editor Jaime Michel in the crowd! Since WOW was nice enough to open with a recap of what happened last week, here's my recap if you need to get caught up.
After the recap, Lana Star came to the ring with her new client, Faith The Lioness. She cut a promo against her former protege Amber O'Neal, then went on to say that when they went up against O'Neal and Jessie Jones in the WOW Tag Team Series that she never wanted to be tagged in to the match, making Jones's match winning armbar "highly illegal." This brought out O'Neal and Jones. Jones said "talk is cheap, and so is your plastic surgeon" and if Star wanted her face rearranged for free her and O'Neal would be happy to oblige.
Match One: Faith The Lioness and Lana Star Vs Jessie Jones and Amber O'Neal
Uh oh….things didn't go as planned for The Fabulous, @wow_lanastar ! 😱 #WOWSuperheroes pic.twitter.com/onG0lFzJHe

— WOW (@wowsuperheroes) October 20, 2019
Commentary indicated Jones and O'Neal were putting their previous WOW Tag Team Series win on the line in this rematch.
Similar to their last match, O'Neal and Jones used teamwork and experience against The Lioness to gain an early advantage
The Lioness found herself in a glorified handicap match, as Lana Star would jump off the apron anytime The Lioness was in position to tag.
Following a double clothesline, The Lioness took out Jones with a spinning roundhouse, then tagged in Star, who went for the cover but Jones kicked out. She then tagged in Amber O'Neal, much to the horror of Star.
Jones knocked The Lioness off the apron, leaving Star all alone against O'Neal. O'Neal savored every moment of her sweet revenge, eventually hitting the Kickstand facebuster to get the win and advance in the Tag Team Series (again).
A video package was shown highlighting Princess Aussie, from her childhood in Australia to her early winning streak. Then it recapped the struggles she's had with Siren The Voodoo Doll and Holidead and questioned if she had aligned herself with them.
Match Two: Fury (with Razor and Mezmeriah) Vs Princess Aussie
Now that's what we call Fair Dinkum! We're still not sure we're using that right… #WOWSuperheroes @AussieWow pic.twitter.com/55ZiB9huQR

— AXS TV Wrestling (@AXSTVWrestling) October 19, 2019
When Princess Aussie came to the ring she showed no ill effects from her struggles with Siren and Holidead.
Princess Aussie used her speed to jump out to an early advantage, but Fury's power would soon get her control.
Fury's fellow Psycho Sisters made their presence felt, attacking the Princess the second the referee's back was turned.
Princess Aussie was able to dodge a turnbuckle splash attempt from Fury to regain control in the bout.
Princess Aussie climbed to the top rope, but Mezmeriah distracted the referee, allowing Razor to delay Aussie's climb to the top. While Razor was eventually kicked away, her distraction allowed Fury to catch both her breath and Aussie's flying crossbody.
After a double clothesline, Princess Aussie went on an offensive flurry, culminating with a tornado DDT for a very close two count.
Each competitor took their opponent's best shots, as Aussie kicked out of a Downward Spiral flatliner.
The numbers game eventually caught up to Princess Aussie, as Fury was able to distract the referee long enough to allow her fellow Psycho Sisters to attack Aussie again. While Aussie was able to fight off Razor and Mezmeriah, she couldn't escape The Final Fury that Fury planted her with for the victory.
After the match The Psycho Sisters hit the ring and beatdown Princess Aussie, but then Siren The Voodoo Doll and Holidead hit the ring. The Psycho Sisters left as Siren and Holidead surrounded Aussie. Despite their ominous presence Princess Aussie was able to leave the ring without suffering any further physical damage, though it appears the mind games are far from over.
A video package was shown highlighting the new team of Fire and Adrenaline ahead of their match against Dagger and The Temptress.
Match Three: Fire and Adrenaline Vs The Vengeful Vixens (Dagger and The Temptress)
All hail #WOWSuperheroes newest tag team! Adrenaline @DiamanteLAX & Fire @HoganKnowsBest3 pic.twitter.com/QatbyCBe7x

— AXS TV Wrestling (@AXSTVWrestling) October 20, 2019
This contest marked the next match in the WOW Tag Team Series.
There appeared to be early dissension between Dagger and Temptress, as Dagger wouldn't tag in early on against Fire.
Fire and Adrenaline proceeded to FIRE on all cylinders, launching into an ADRENALINE fueled offensive flurry.
Adrenaline would eventually hesitate while going for a high risk maneuver, which allowed the veteran Temptress to knock her from the ropes to get control for her team.
Dagger and Temptress cut the ring in half and worked Adrenaline over, grounding the energetic competitor and keeping her from tagging the fiery Fire.
Adrenaline hit a desperation stunner on Temptress, which allowed her to make the hot tag to Fire.
Fire flipped Adrenaline into a flying reverse Scorpion Death Drop onto Dagger to get the win and move one step closer to the tag team titles.
After the match and with the crowd firmly behind them Fire and Adrenaline said they would be going all the way in the WOW Tag Team Series.
A video package was shown recapping the backstage dealings WOW World Champion Tessa Blanchard has been making with The World's Greatest Attorney Sophia Lopez. The video noted Blanchard and Lopez met before tonight's show and questioned if Blanchard signed the contract The Beast gave her last week or if Blanchard would be ducking The Beast's challenge yet again.
Match Four: The Beast Vs Nikki Krampus (with Sophia Lopez)

Hi everyone we are fine, it's all good we got our win, bringing Nikki Krampus to the USA and getting her a shot for the championship title, it was a great match, the @wow_thebeast is the beast & this inspires Nikki to train harder & never give up @wowsuperheroes #axstvwrestling pic.twitter.com/ZyPA4z3mbj

— Sophia Lopez (@wowe_sophia) October 20, 2019
It was confirmed that The Beast would not be getting a shot at Tessa Blanchard tonight, instead having to face The Norwegian Nightmare.
The Beast hit a quick spear to gain an early advantage in the battle of powerhouses.
Krampus managed to do what few have done thus far and go on the offensive against The Beast. However, Krampus went for one too many turnbuckle splashes, as The Beast met her second attempt with a vicious spear, which scored The Beast the win.
After the match, The Beast got on the mic and said she wants Tessa Blanchard – "if she has the guts to face me."
Tessa Blanchard came out, but with The Beast focused on Blanchard, Jungle Grrrl snuck into the ring and laid The Beast out with a chair as the show went off the air.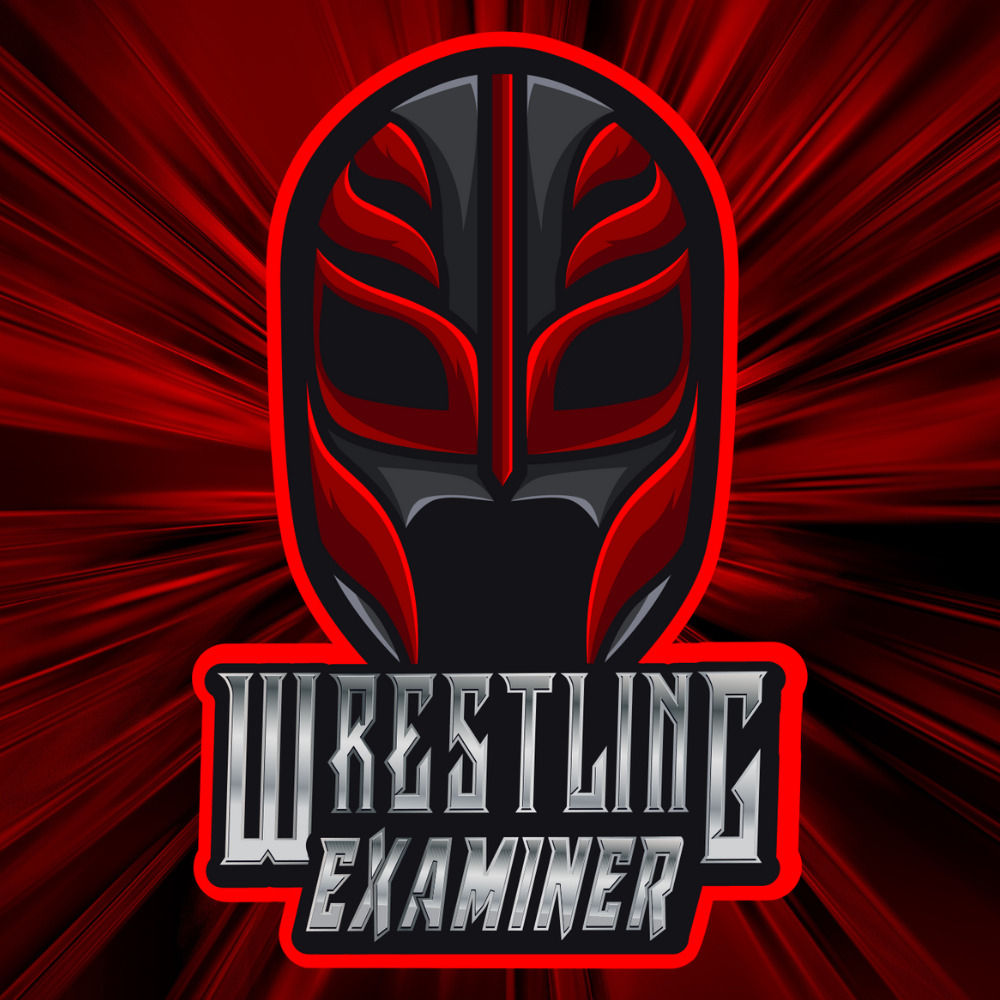 I write comedy & comics! Currently writing for CBR.com. Also, check out Comicprov, where I co-create live improvised comics, & The Episode One Podcast, the TV podcast I co-host! Find me on Twitter and Instagram – @stevewaldinger