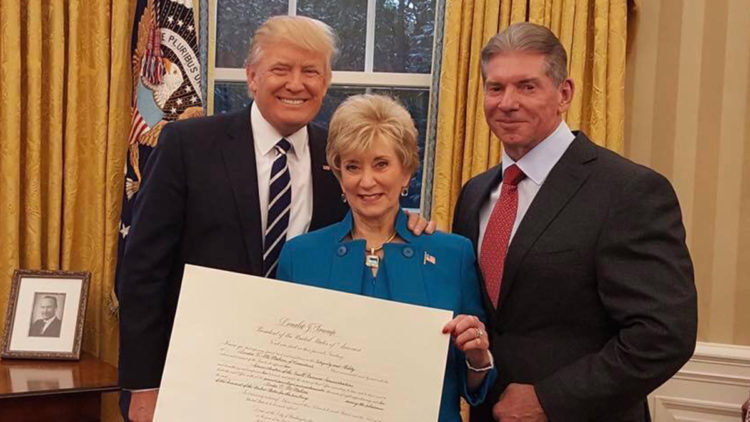 As we reported a few days ago, Florida deemed WWE an essential business, which allowed WWE to keep broadcasting live TV. The decision from the Governor seemed a bit odd and raised some eyebrows, which got some people to start doing a little digging.
Well, it appears that Linda McMahon's pro Trump Super PAC, committed $18.5 million to the state of Florida on April 9th. That's the same day that WWE was designated as an essential business by the Governor of Florida.
Stephanie Coueignoux and Jon Alba, who are both Florida journalists went to Twitter to break the news. They noted that Florida had deemed WWE as an "essential business" due to its impact on Florida's economy, but WWE still won't allow fans in to the TV live tapings.
From 2017 to 2019, Linda McMahon worked directly under the Trump administration as head of the Small Business Administration, before becoming the chair of the major Trump re-election Super PAC, America First Action.
President Donald Trump has been close friend of Vince McMahon for some time now and has worked for WWE several times since the 80s. He was also inducted into the WWE Hall of Fame in 2013.
President Donald Trump has, of course, worked with WWE many times since the 1980s and is a member of the WWE Hall of Fame.
.@StephanieCNews and I pieced together this timeline regarding #WWE:

April 9: DeSantis qualifies WWE as essential. Same day, Linda McMahon's re-elect Trump Super PAC commits $18.5 million to Florida.

April 10: Vince McMahon reportedly made decision to tape live in Orlando. https://t.co/lmyomQUmSp

— Jon Alba (@JonAlba) April 14, 2020
I have asked how @WWE is "critical to Florida's economy": no audience, only essential personnel- what revenue is being generated and if so- how is it benefiting Florida residents and taxpayers? I'm waiting on @GovRonDeSantis office to respond. @MyNews13 #n13covid19

— Stephanie Coueignoux (@StephanieCNews) April 14, 2020
— Stephanie Coueignoux (@StephanieCNews) April 14, 2020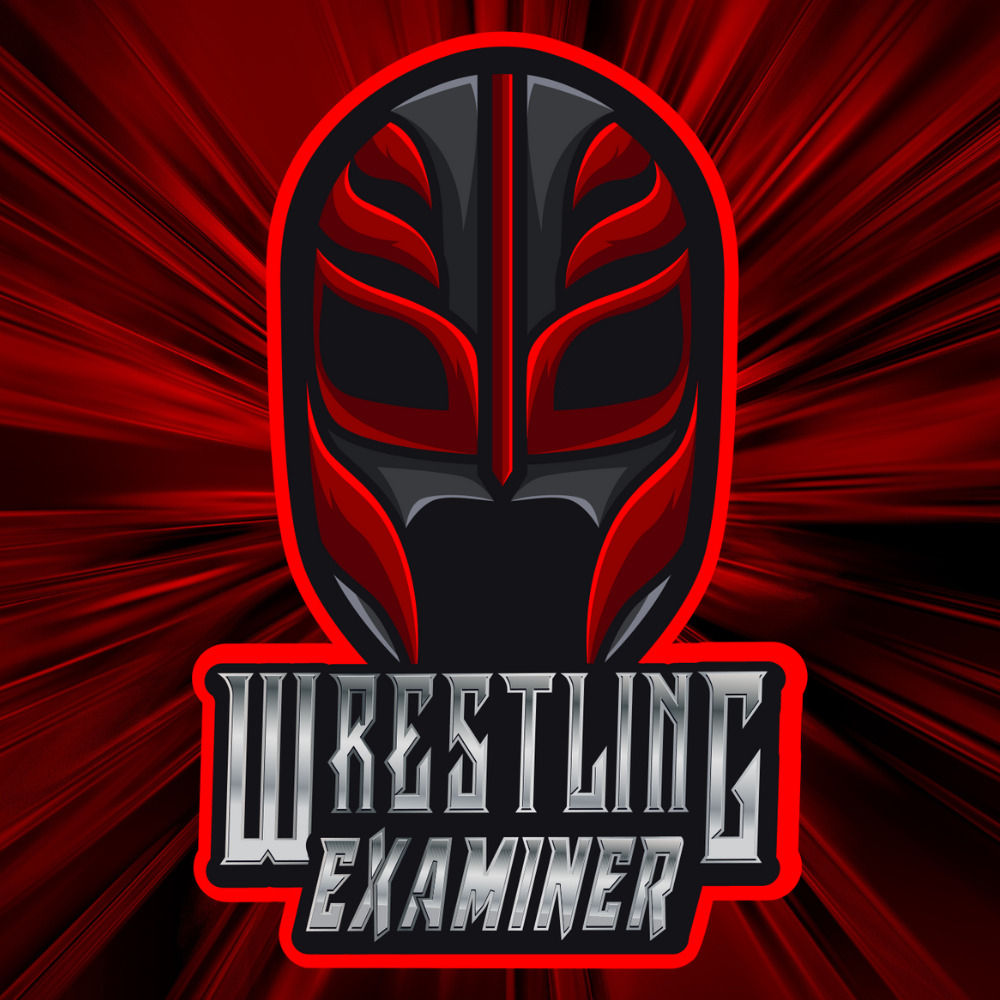 Huge fan of pro-wrestling for over 25 years. Lived through the Monday night wars (WWE/WCW) and the ECW revolution. Currently a big fan of Lucha Underground, NXT, MLW, PWG, and even Impact Wrestling…