🙈 Missed #GCWSLIME?

☺️ No need to worry! It is now available for ondemand viewing on #FITETV!

💯 Headlined by Nick Gage vs Jake Atlas!

✈️ @GCWrestling_ made the trip, back over to Cali and they did not disappoint! pic.twitter.com/2HMPYqZrPY

— FITE (@FiteTV) November 9, 2019
Last time GCW came to Los Angeles Joey Janela had to Escape from LA, this time around it's SLIME LANGUAGE! Below are the results of the show along with some miscellaneous notes (and maybe some bloodshed) along the way. If you like what you read and want to watch the show for yourself, you can stream it at Fite TV here.
Pre-Show Notes:
Spoiler alert – there was no slime at the show. There was language though.
Your boys from the Wrestling Examiner were at the show and made it out it one piece! Give us a follow and share the column wherever you can please!
The show started exactly on time, which doesn't always happen at indie shows so nice job GCW!
There was so much insanity on this card I could barely keep up! For all the awesome spots I'll be noting there were tons more I didn't get to make note of but were equally incredible.
Match One: Alex Zayne Vs Blake Christian Vs Jimmy Lloyd Vs Eli Everfly Vs Jordan Oliver Vs Arez
WINNER: Blake Christian won with a twisting top rope splash.
JESUS CHRIST!!!!!! @Air_Blake2234 hits a double moonsault to the outside!!!! #GCWSlime @GCWrestling_
▶️https://t.co/NxpRI5Banm pic.twitter.com/LOSlyF4IZN

— Kayden (@KVR216) November 9, 2019
NOTES:
After clearing the ring, Everfly and Arez engaged in some Lucha style action.
Spanish Fly by Oliver on Zayne onto the hard outside floor.
Everfly took everyone out with top rope moonsault  (outside again).
Zayne then did an over the top rope corkscrew to take everyone out on the outside (recurring theme).
Christian did a top rope stomp to the outside on Arez.
Zayne did shooting star knees to Arez.
Oliver hit a top rope cutter on Zayne onto the ropes.
Everfly leapt off the top rope off of Lloyd's back onto everyone.
Uber heel Oliver got into a shouting match with a fan that didn't look like it was going to end well for the fan, but ultimately Zayne would break it up by punching Oliver.
Match Two: Mance Warner Vs Matthew Justice
WINNER: Mace Warner won with a knee to the head following a missed elbow drop off of a 700 foot ladder through a door by Justice.
So, I decided to bring @lilbearlawson @corey_erdman and @jamalimaddix to a @GCWrestling_ show. And…bruh. pic.twitter.com/jZZr5MMubU

— Andreas Hale (@AndreasHale) November 9, 2019
NOTES:
Okay, so the ladder wasn't 700 feet tall, but seeing it live it looked the size of a building.
Justice got the crowd to chant "XPW" briefly after an apron flip onto Warner in the crowd.
Justice used the first door of the night.
Justice set a door up on the stage but Warner was the one to put his opponent through it.
Warner brought the first chair to the ring.
Justice had no luck with the weapons, as Warner drop toe holded and then DDT'd Justice onto the chair.
Warner and Justice put 4 tables and a chair into the ring.
Fake windup punch eyepoke by Warner.
Justice dodged a spear by Warner, Warner did the same to break two of the four tables.
Warner and Justice murdered each other with table halves to the head. Justice was busted open.
Warner brought out a staple gun, invited fans to the ring, then put dollar bills on Justice's head and Warner stapled them on.
A young fan with a Warner face sign came in next, and Warner stapled that to Justice
With the help of a child, @ManceWarner staples his own face onto @ThrashJustice's face#GCW #GCWSlime @GCWrestling_
▶️https://t.co/Md4LXz9ztq pic.twitter.com/2fp05IIvit

— Rob (@HeyyImRob) November 9, 2019
Justice took two NASTY chair shots to the head after the staplings but kicked out after a 2 count re-energized. He then FU'd Warner through a door.
They cheers'd each other after the match and Warner gave the young fan his staple gun.
Match Three: Tony Deppen Vs Chris Bey
WINNER: Chris Bey won with a cutter off the ropes.
Japanese armdrag followed up by a step-up hurricanrana from @DashingChrisBey!#GCW #GCWSlime @GCWrestling_
▶️https://t.co/Md4LXz9ztq pic.twitter.com/XWlHaljZPV

— Rob (@HeyyImRob) November 9, 2019
NOTES:
The match started with a dance off. Bey busted out a spinarooni and got clotheslined for his efforts.
Deppen dodged an outside attack by hiding behind a Mance Warner face sign.
Deppen mooned a sassing fan.
Intense slap fight eventually won by Bey.
Bey returned an earlier outside moonsault to Deppen.
Great disbelief facial reaction by Deppen following a super close 2 count.
Entertaining waistlock counter spot by both men.
Match Four: Toshiyuki Sakuda Vs Orin Veidt
WINNER: Toshiyuki Sakuda won with a crucifix bomb onto a glass tube.
Incredible @saku155cm #GCWSlime pic.twitter.com/6YSwXJQe7g

— Zack Monday (@zackmonday) November 9, 2019
NOTES:
This was the only official deathmatch on the card and it was the deathiest deathmatch I ever did see.
Sakuda struck first with light tubes and busted Veidt open.
Veidt struck back with a tube, proceeding to stab at Sakuda with the broken tube.
Back in the ring, Sakuda had 2 mini knives and pressed them into Veidt's temples.
Sakuda cut Veidt with a saw!
He then pressed the saw into Veidt's head in the camel clutch position.
Sakuda punched a tube into Veidt's back. Later he turnbuckle elbowed one into Veidt.
Sakuda propped Veidt on a chair, put the saw in Veidt's mouth, hit the chair into the saw.
Veidt blocked a skewer stab attempt and put the skewer through Sakuda's cheek. He then put him through a door on the outside of the ring.
Sakuda pulled the skewer out of his mouth to a huge pop (after it being in his mouth for several minutes).
Sakuda flipped onto Veidt while there were like four glass tubes on him, but Veidt kicked out.
Sakuda spiked metal sticks into Veidt's skull then Spanish flied him through glass but Veidt kicked out and was reinvigorated.
Match Five: Eddie Kingston Vs Effy
WINNER: Effy won with a facelock submission.
Powerbomb through a chair from @EFFYlives!! #GCWSlime @GCWrestling_
▶️https://t.co/Nu7P0tNKAE pic.twitter.com/RsWn0ol5Fd

— Kayden (@KVR216) November 9, 2019
Back and forth to start.
Kingston gained the advantage outside, throwing Effy through rows of chairs. Effy got a few shots in but Kingston won the battle of the outside.
Triple stomp spot by Effy back in the ring.
Effy top rope neckbreaker for a 2 count.
Post match, Kingston put over Effy.
"I don't care if you're gay i don't care if you're straight I don't care if you're transgendered all i care about is if you can go in this ring" classy words form Kingston here he's got my respect and i love Effy i'm glad I ordered this #GCWSlime.

— Darth Thought Intensely into Pro Wrestling (@shadowsofthot) November 9, 2019
Match Six: B-Boy Vs Chris Dickinson
WINNER: Chris Dickinson won with a powerful clothesline.
@newagepunisher lands the drive by kick onto @DirtyDickinson @GCWrestling_ #GCWSLIME pic.twitter.com/dqswpG4BlY

— Robhausen Collhausen RULES ASS (@RobertCollard) November 9, 2019
NOTES:
A chop fest led to a slap fest which B-Boy eventually won with a dragon screw leg whip.
VERY hard hitting contest.
B-Boy brought a door into the ring.
Dickinson suplexed B-Boy through the door in the corner.
Dickinson raised B-Boy's hand after the match and B-Boy got a nice ovation from the crowd.
Match Seven: Kikutaro Vs Human Tornado
WINNER: Human Tornado won with the Tornado Elbow.
#GCWSlime @GCWrestling_
▶️https://t.co/Nu7P0tNKAE pic.twitter.com/oJ87Iy9w7x

— Kayden (@KVR216) November 9, 2019
Kikutaro hid behind a fan to avoid an outside dive by Tornado.
Kikutaro made his way back into the ring and refused to fight Tornado outside.
Kikutaro tried thrice to turnbuckle splash Tornado in the corner, each time getting a kick to the face. The only successful attack Kikutaro pulled off was whipping the ref into Tornado.
Top rope drama as the battle of who could knock off who first commenced. It ended up being a draw.
Kikutaro tried to whip the ref into Tornado again, but Tornado reversed the ref back into Kikutaro and ate a headscissors takeover from the ref, which led to Tornado hitting the match winning elbow drop.
Match Eight: GCW Championship Match: Nick Gage (champion) Vs Jake Atlas
WINNER: Nick Gage won via two piledrivers.

Eastern Block Angel from @thekingnickgage!#GCW #GCWSlime @GCWrestling_
▶️https://t.co/Md4LXz9ztq pic.twitter.com/0nS7R51DjW

— Rob (@HeyyImRob) November 9, 2019
NOTES:
More than a few times I lost various parts of matches to the shifting crowd. This match everyone was on their feet from the start so I lost more of this match than the other matches.
Atlas tried an outside dive but Gage threw a chair at him at what looked liked 90 MPH on the radar gun.
Atlas FU'd Gage through a door on the outside.
Nice moonsault from Atlas got a 2 count.
Atlas got booed when he didn't get all of Gage with a broken door shot. When Gage got a hold of the door he fully connected and the crowd popped.
Gage dodged the LGBDDT and hit piledriver #1 onto Atlas for 2.
Post match Gage reminded the crowd he's a good regular wrestler too (along with ruling at deathmatches) and put Atlas over big. He also put over all the other matches on the show, and the fans too, saying the fans make him want to die for GCW.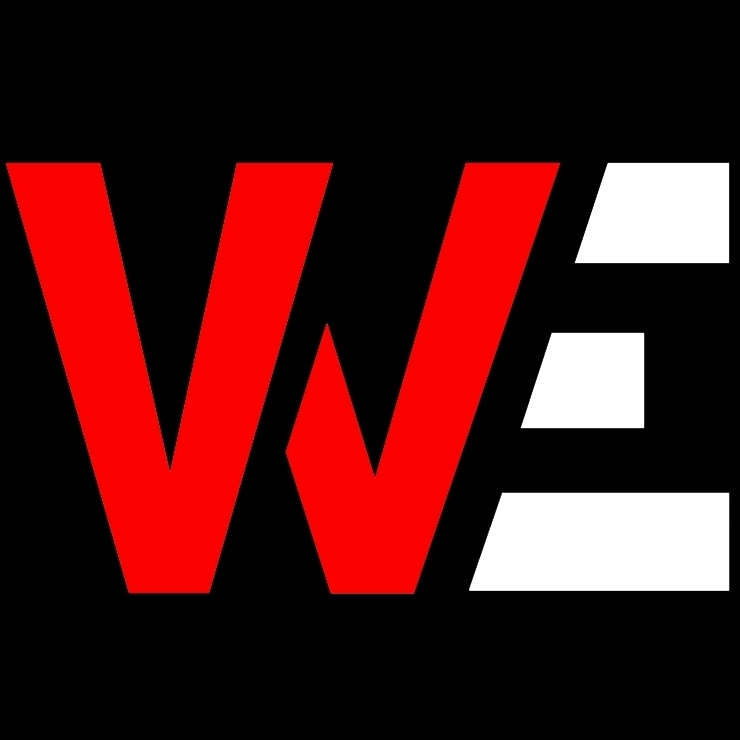 I write comedy & comics! Currently writing for CBR.com. Also, check out Comicprov, where I co-create live improvised comics, & The Episode One Podcast, the TV podcast I co-host! Find me on Twitter and Instagram – @stevewaldinger