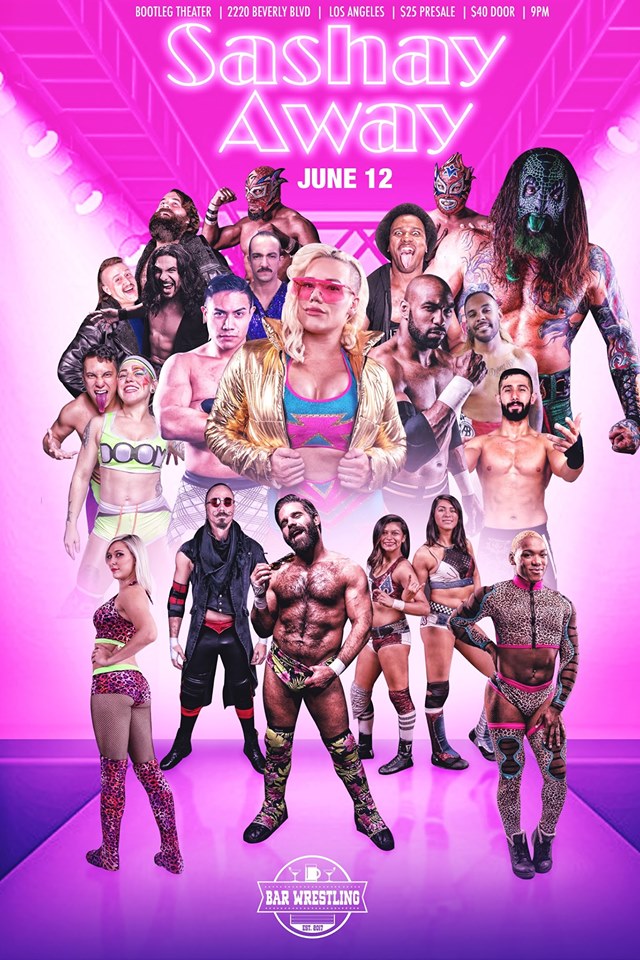 Another great show from Bar Wrestling. Below are the results along with some miscellaneous notes along the way.
PRE-SHOW NOTES:
Before the show there was a special screening of the documentary This Is Wrestling: The Joey Ryan Story, directed by James Agiesta.

Melissa Santos was back doing the ring announcing and was fantastic as usual.
Match One: The RockNES Monsters (BHK and Yuma) Vs Brandon Cutler and "Uptown" Andy Brown
-WINNER(S): RockNES Monsters won with a backstabber/top turnbuckle stomp combo.
NOTES:

The RockNES Monsters weighed in at 8 Space Pound.

Andy Brown weighed in at "204 lbs and 2 lbs of beer", making him ineligible for 205 Live if my math is correct.

A fired up Andy Brown almost punched the referee before giving him a hug.

Cutler and Brown controlled the early portion of the match.

To help turn the tide, BHK helped fight Yuma out of the Cutler/Brown corner, then Irish whipped Yuma into their corner. BHK then charged at Yuma, who then back-dropped BHK out of the ring onto the apron to make the tag.

Early candidate for sell of the night was BHK taking a Brown uppercut.


BHK did a dive from the outside of the ring through the middle rope into the ring to take out an opponent, the opposite of what you normally see.

Brandon Cutler countered a RockNES double team attempt by back-dropping BHK while being held by Yuma.

Cutler and Brown nearly took the match with a double Diamond Cutter spot followed by a double pin, but both RockNES members kicked out.

Great opening match that did a great job setting the tempo for the rest of the night.
@yumabooma and BHK plant @BranCutler with a cutter/curb stomp combo to secure the victory @BarWrestling pic.twitter.com/pXdL7Ehcpk

— Robert Collard (@RobertCollard) June 13, 2019
Match Two: LuchaSaurus Vs Watts
-WINNER: Watts won via sit-out powerbomb.
NOTES:
LuchaSaurus must have moved since the last Bar Wrestling at the Bootleg Theater, he previously hailed from Chokeslam Town but was announced this match as hailing from the La Brea Tarpits.

Watts got on the mic before the action started to state that there weren't going to be any big man match tropes (his words were "no lock ups, no shoulder tackles, no tests of strength").

Watts was mostly true to his word. He did do a few shoulder tackles, but made up for those with a great looking over the top rope flip out of the ring that I did not see coming.

Dueling "Luchasaurus/Let's go Watts" chants for nearly the whole match.

Amazing double chokeslam spot leading to a dual pin that both men kicked out of.

I had great expectations for this match pre-show and those expectations were exceeded. Excellent work by both men.
.@JudasDraven and @DarthWatts with the double chokeslam #BarWrestling pic.twitter.com/J9bf1Yydgz

— Unorthodox Maneuver (@maneuveringside) June 14, 2019
Match Three: DoomFly (Delilah Doom and Eli Everfly) Vs Los Luchas
-WINNER(S): Los Luchas won with a backstabber/hurricanrana combo.
NOTES:
This match was a Lucha Rules Match.

DoomFly is from the Isle of Doom, which I'm assuming is in Latveria.

A high energy Delilah Doom back trample spot led to a "get your steps in" chant from the crowd.

Eli Everfly did a tightrope walking top rope spot while bouncing off the rope several times.

DoomFly nearly won the match by reaching into The Dudley Boyz playbook, doing a 3D and a "Wassup."

Amazing looking headstand into double knees from the top turnbuckle by Los Luchas.

DoomFly dodged a dual 619 attempt by Los Luchas and then hit their own dual 619s.

Everfly JUST MISSED breaking up the Los Luchas pinfall that won the match.

So much back and forth action in this match! These teams did such amazing things with the Lucha Rules I only touched on a fraction of them.
Thank you @DoomDelilah • @EliEverfly • @BarWrestling • @losluchas for an amazing match last night! My personal highlight. pic.twitter.com/vmxvYD4jra

— Anthony Valadez (@anthonyvaladez) June 13, 2019
Match Four: Scorpio Sky Vs Tyler Bateman
-WINNER: Scorpio Sky won with a fireman's carry into a diamond cutter.
NOTES:
Scorpio Sky got an "SCU" and "The Best" chants.

Dueling chants for this match were highlighted by "SC/Whuu" (the Whuu is Bateman's bark that I'm probably spelling wrong.)

Very impressive hurricanrana spot from Bateman.

Sky did a fantastic backstomp from the back drop position (hopefully that makes sense)

Excellent match, it's always great to see Bateman plus it was super cool seeing Scorpio Sky live.
#BarWrestling pic.twitter.com/KFOMXMrVD9

— Unorthodox Maneuver (@maneuveringside) June 14, 2019
Match Five: PPRay (Peter Avalon and Ray Rosas) Vs Team Sea Stars (Delmi Exo and Ashley Vox)
-WINNER(S): Team Sea Stars won with dual pins
NOTES:
Before and during the match Team Sea Stars fought off multiple dance attempts by PPRay.

Momentary scary moment in the match when Delmi Expo's foot got caught on the second rope on an dual outside dive attempt, but thankfully she was okay.

The Sea Stars did a fantastic looking Russian Leg Sweep/middle rope dropkick combo.

Peter Avalon is the master of facial expressions. Loosely related, he got cannon balled in the corner and still managed to get a dollar out of it from the crowd. 

The Sea Stars do a very cool, unique looking disaster kick.

Ashley Vox does an absolutely brutal looking fishhook maneuver.

Post match, both PPRay and Team Sea Stars got a "please come back chant" from the crowd.

Ray Rosas and Peter Avalon's dual birthdays were on June 14, Happy Birthday guys!
@ashley__vox has @PAvalon reeled on on her fish hook and Avalon is in trouble @BarWrestling pic.twitter.com/ljLMgHEhXQ

— Robert Collard (@RobertCollard) June 13, 2019
Match Six: Heather Monroe, Jake Atlas, and Dom Kubrick Vs Joey Ryan, Taya Valkyrie and Sonny Kiss
-WINNER(S): Monroe, Atlas and Kubrick won with an Atlas top rope cartwheel DDT off the top turnbuckle onto Joey Ryan.
NOTES:
As per every show I've been to so far, everyone on the card was over, but the loudest pops were a tie between Joey Ryan and Sonny Kiss.
Dom Kubrick REALLY wanted Joey Ryan's blowpop from his trunks.
Ryan told Kubrick he COULDN'T touch his penis, which only made Kubrick want to touch it more. Monroe and Atlas had to hold Kubrick back at one point.
The opportunistic Monroe used the distraction to tag in and kick Ryan in the face.
Bonus points to Monroe for her facial expressions, she took it on herself to keep her team on track and sold the task facially very well. Kudos too for fighting out of Joey Ryan's boobplex.
Sonny Kiss did a twerking taunt and also a really cool split jawbreaker.
Speaking of splits, Kiss, Valkyrie, and Atlas all did simultaneous splits,which led to all three of them being rolled up for a near fall.
Taya got great heat the whole match and loved every minute of it.
Atlas's match winning cartwheel DDT off the top rope was super, super cool (watch below).
Kubrick got the "please come back chant" from the crowd.
Post match a "We like Sonny" chant broke out and Kiss and Kubrick hugged.
@iamjakeatlas with a perfect LGBDDT on Joey Ryan at tonight's @BarWrestling #SashayAway pic.twitter.com/pHwSrg9FBS

— Kevin Flynn (@TheMonsterKevin) June 13, 2019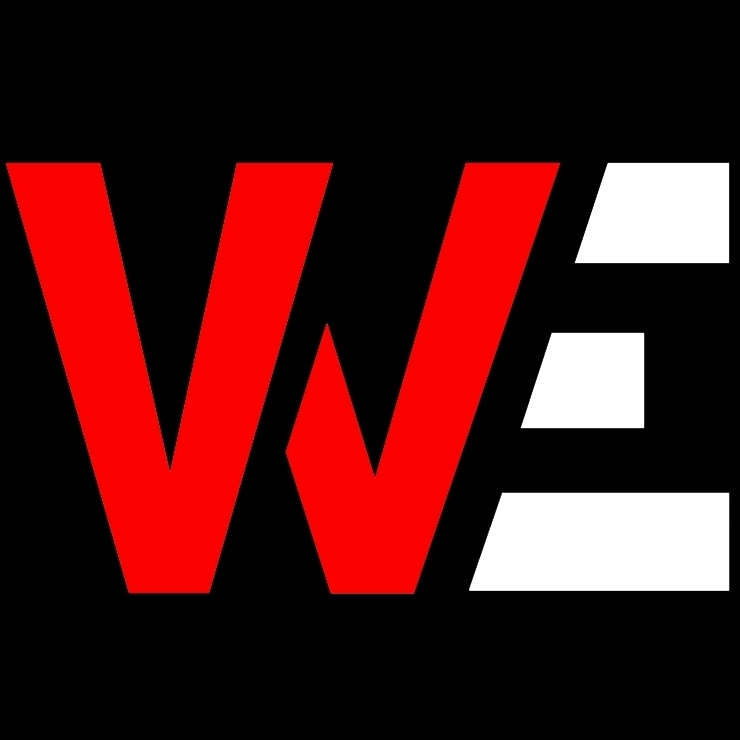 I write comedy & comics! Currently writing for CBR.com. Also, check out Comicprov, where I co-create live improvised comics, & The Episode One Podcast, the TV podcast I co-host! Find me on Twitter and Instagram – @stevewaldinger