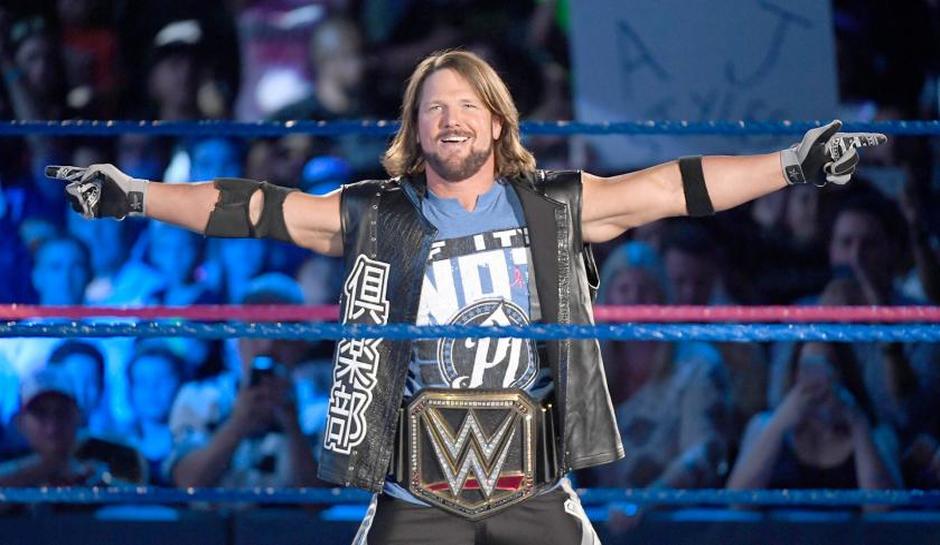 Over the years, professional wrestling has given us some truly unbelievable moments that we never thought we'd see, but that's the beauty of sports entertainment, the element of surprise is always in play. Whether it was Vince McMahon's greatest creation Hulk Hogan signing with WCW, former Executive VP of WCW Eric Bischoff becoming General Manager of Monday Night Raw, or Bret Hart burying the hatchet and returning to WWE 10 years after the Montreal Screwjob, the business has provided us with moments that at one point seemed unthinkable. On January 24th at the 2016 Royal Rumble we were witness to another one of those moments as "The Phenomenal" AJ Styles entered #3 in the Royal Rumble match making his WWE debut and sending the wrestling world into a frenzy. The news of Style's official signing had broken four days earlier on January 20th, but the odds of him debuting on WWE's main roster, let alone competing in the Royal Rumble match, seemed like a long shot. After all, WWE had signed previous big names from the independent circuit, and they all had to spend some time in developmental before eventually being called up to the main roster. That's what made Style's debut such a pleasant and memorable surprise. Finally, the one guy that deserved the opportunity to be on the big stage more than anyone would get his shot. In the year following his debut, AJ has absolutely shown the casual wrestling fan what indie fans had known for years. Style's might just be the best performer on the planet today, and we're lucky WWE put it's pride aside and has allowed him to flourish.
The fact that AJ Styles has wowed the WWE audiences with his near flawless performances isn't a surprise, he was always going to be gold inside the ring. Rather, what's surprising is that WWE has allowed him to not only put on a show, but to look strong while doing it and pile up wins. For years Vince McMahon has been notorious for not pushing stars created in other promotions as hard as he pushes stars created by WWE. Sting has even gone on record before saying he was always reluctant to sign with WWE because he feared what Vince McMahon would want to do to his character. However in the last few years WWE has been more welcoming to stars who didn't initially make their name in the company, and AJ Styles has been the biggest benefactor of this new change in mentality. Once upon a time the thought of AJ Styles being a WWE superstar seemed far fetched, AJ was the heart and soul of TNA Wrestling for over a decade, and when he opted to work the independent circuit rather than sign with WWE following his departure from TNA in late 2012, the thought was maybe Styles would never work for Vince McMahon and his promotion. Luckily that all changed at the Royal Rumble, and despite not winning the match Styles had finally made it to the big show. Styles' first feud was with the great Chris Jericho and the two had an entertaining rivalry which had it's climax at WrestleMania 32, with both men putting on a show and arguably having the best match on the card.
Styles would capitalize on the momentum from his WrestleMania performance, and the next night on Monday Night Raw he won a match to become #1 contender for the WWE World Championship. Styles would go on to enter a feud with reigning WWE World Champion and Public Enemy #1, Roman Reigns, and although the powers that be weren't ready to crown AJ Styles WWE Champion quite yet, his top notch performances throughout the feud made it clear that he was an asset that they'd be foolish not to exploit. AJ Styles had a legacy that, despite not being built in WWE, was very well known in the wrestling world. His time on the independent circuit and his run in New Japan Pro Wrestling had enhanced what seemed like a legacy set in stone. In Japan, Styles had been the leader of the wildly popular Bullet Club faction and after his initial success, WWE decided to try and cash in on some of Styles' history by teaming him up with Karl Anderson and Luke Gallows, who they had also signed from Japan, to form their Bullet Club knock off, known simply as The Club.
The Club's arrival on the WWE scene put AJ in a conflicting position, as they were naturally heels and Styles had been a massive fan favorite from the second he set foot inside a WWE ring. The conflict was short lived however, as Styles would turn heel and help his Club mates attack a returning John Cena on the May 30th edition of Monday Night Raw. Styles and The Club would go on to make a habit of beating up John Cena and even used "Beat up John Cena" as their slogan for the duration of their rivalry. At Money In The Bank 2016 AJ Styles and John Cena would square off for the first time ever in what WWE was promoting as a dream match. The chemistry between the two was clear right off the bat, and the WWE universe would only enhance it with cheers of "Lets Go Cena, AJ Styles" every time the two stood in the ring together. Their first match was solid and made both men look strong, with Styles coming out victorious thanks to interference from The Club. Styles and The Club would take on Cena and his partners Enzo Amore and Big Cass at Battleground, before he and Cena would clash again at SummerSlam 2016.
For over a decade, John Cena and AJ Styles dominated opposite sides of the spectrum in the wrestling world. Styles was an indie darling and widely considered one of the best workers in the world by hardcore wrestling fans, but his detractors would say Styles never did it on the biggest stage, and that he was simply a big fish in a small pond that made him look bigger. Cena was WWE's franchise player and had done just about everything there is to do in pro wrestling, but his detractors would say he was a less than stellar performer inside the ring, and that his amount of success wasn't deserved. At SummerSlam all those notions were put to rest. AJ styles gave John Cena the match of his life and the two men created magic that night. In what will most likely be pro wrestling's Match of the Year for 2016, Styles elevated Cena to a level which we hadn't seen him reach before. The match was a fast paced marathon of move and counter move, and was the type of match that Cena's critics said he wasn't capable of having. Styles would go on to defeat Cena, this time without any interference from The Club, and had finally achieved the big moment on the big stage that his critics said he never would.
Styles would go on to be drafted to SmackDown Live during WWE's brand split, and he hasn't looked back since. Beating Cena launched AJ Styles into a new stratosphere inside WWE, and it thrust him back into the WWE World Championship picture. At Backlash 2016 AJ Styles challenged Dean Ambrose for the WWE Championship, and fans rejoiced when Styles emerged the winner and was crowned the new WWE Champion. The moment many wrestling fans never thought they'd see had finally happened, AJ had reached the top of his profession after years of paying his dues on the independent circuit. Since becoming WWE Champion AJ has been arguably WWE's biggest and most popular star, despite still working heel. He even helped SmackDown Live become the "A" show over Monday Night Raw. He's defended his title against John Cena, Dean Ambrose, and he even helped make jobber James Ellsworth a household name after putting him over twice. Styles has been everything WWE could have hoped for and more since his signing.
The 2017 Royal Rumble will mark the anniversary of AJ Styles game changing debut, and he's put together one of the most memorable rookie years in WWE history. Much Like Alberto Del Rio, Kurt Angle, and Brock Lesnar before him, Styles has taken WWE by storm in just 12 short months. The best part about AJ's first year is that he has barely scratched the surface of what he can do in WWE. Dream matches with the likes of CM Punk and Daniel Bryan may no longer be on the table but the potential for matches with guys like Kevin Owens, Undertaker, Brock Lesnar, Randy Orton, and Triple H, just to name a few, still exist. Not to mention Samoa Joe and Shinsuke Nakamura, who Styles has had classic matches with outside of WWE. Whatever the future holds for Styles, the fact is he came to WWE, a promotion with a reputation for burying "guys like him," and he proved that he had what it took to be a big time player. AJ Styles first year in WWE can honestly only be summed up in one word, PHENOMENAL!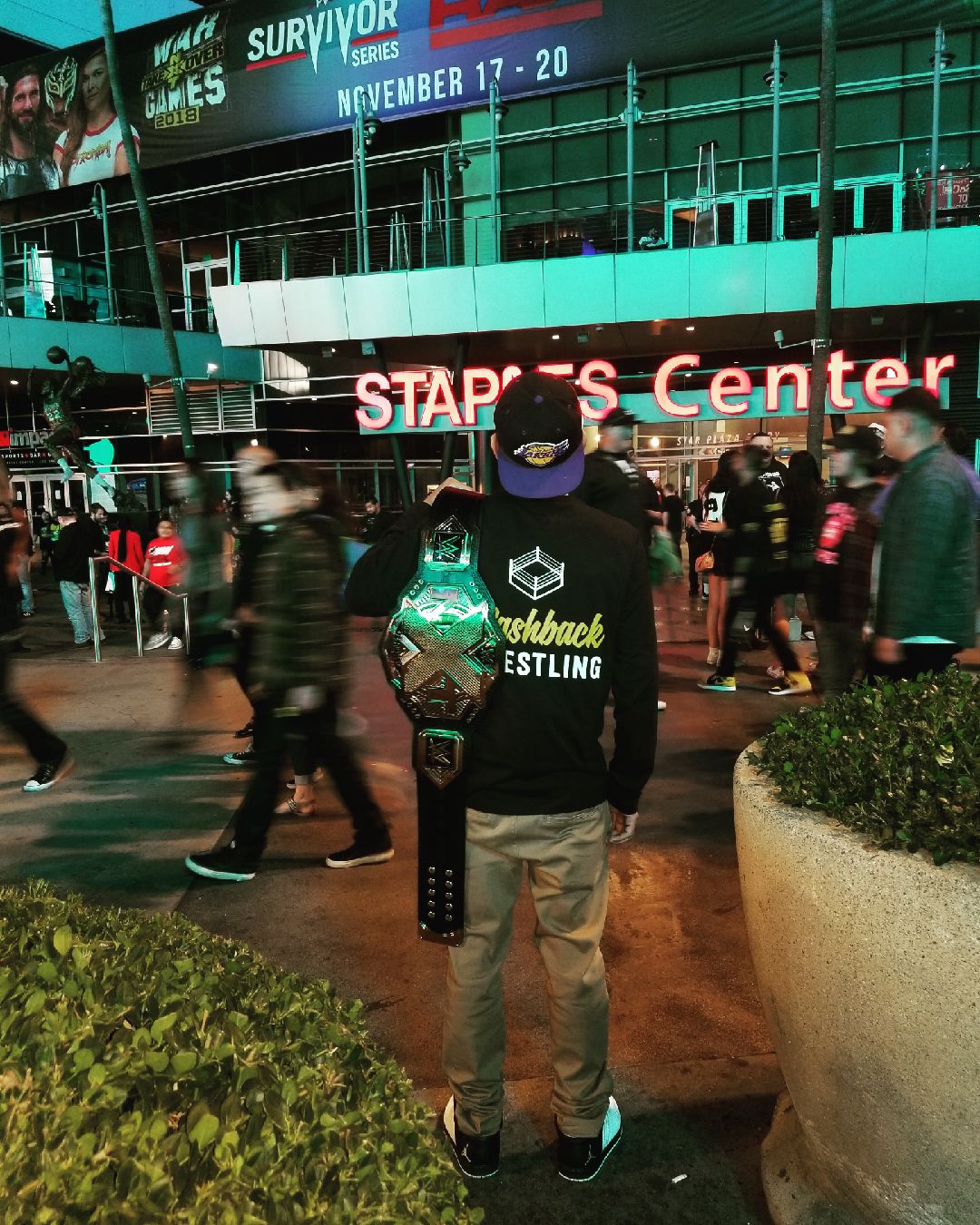 I'm Wesly Avendano. Life long wrestling fan from a small town in Southern California. Writing and wrestling are two of my passions so why not combine them and see what happens. I'm currently the host of Flashback Wrestling Podcast. Favorite all time wrestler is a tie Bret Hart. Favorite current wrestler is AJ Styles. Don't forget to follow me, and the Flashback Wrestling Podcast on Twitter @fbwpodcast and Instagram @flashbackwrestling.