As kids, our parents spent countless hours reassuring us that, despite our wildest fears, monsters weren't real. Well, those parents never had to deal with Andre The Giant, Bruiser Brody, or King Kong Bundy. "Monster heels" have been an essential part of the wrestling business since its inception. Promoters like Jim Crockett, and Vince McMahon always loved having big nasty heels for their babyfaces to overcome. It's good for business. The early 90's was no exception. The babyfaces of the WWF's "New Generation" all had to contend with a behemoth of a man, who at any time could weigh anywhere from 500 to over 650 lbs. The one and only, Yokozuna. Yoko's WWF career only spanned from 1992 to 1996, but the massive impact he was able to have on the sport in such a short amount of time, made him a legend. Yokozuna is a former WWF Champion, Tag Team Champion, Royal Rumble winner, and a 2012 WWE Hall Of Fame inductee. He even managed to main event two out of the four WrestleManias he participated in. That's pretty impressive efficiency. His list of victims is a proverbial who's who of WWF legends. At one point or another, the likes of Lex Luger, "Hacksaw" Jim Duggan, "Macho Man" Randy Savage, Undertaker, Bret Hart, and even "The Immortal" Hulk Hogan all fell to the physically imposing Yokozuna. Sadly though, Yoko's list of victims would eventually grow to include one more name, his own.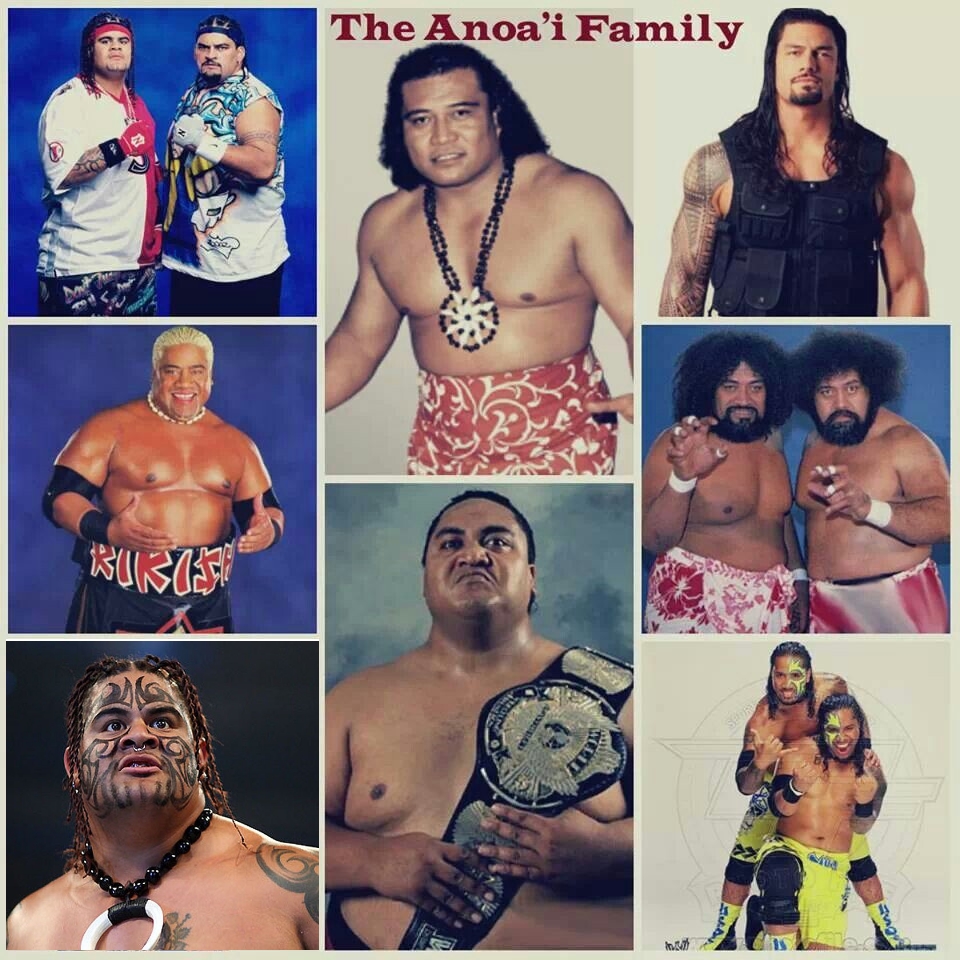 Despite the legendary Hall Of Fame gimmick, the truth is, Yokozuna wasn't really Japanese. He was actually born into the most influential Samoan family in pro wrestling history. His real last name is one some hardcore wrestling fans might recognizes, Anoa'i. The Anoa'i family is a professional wrestling dynasty. Over the years, their family tree has given us stars like Afa and Sika (The Wild Samoans), Samu and Fatu (Rikishi) (The Head Shrinkers), Umaga, The Usos, Rosey, The Tongan Kid, Roman Reigns, and most importantly, Rodney Anoa'i aka Yokozuna. Yoko was always destined to be a pro wrestler. He began training under The Wild Samoans (Afa and Sika) at a young age, and made his pro wrestling debut at a 1987 house show for Jim Crockett Promotions against Ron Simmons (DAMN!!). He'd go on to wrestle in Japan and Mexico under the name "Great Kokena," before receiving some U.S. exposure as "Kokena Maximus" in the AWA. There, he was managed by Shiek Adnan El Kassey, billed as the "Biggest Samoan wrestler ever,"and was storyline responsible for ending Greg Gagne's career by breaking his leg. Yoko was off to a good start in the wrestling business, but even bigger things were on his horizon.
The WWF has always had the reputation of being "The Land of Giants." That notion was only reinforced in late 1992 when "Biggest Samoan wrestler ever" was brought into the fold. The original plans for Yokozuna were radically different than what we actually got. Initially, he was slotted to join Samu and Fatu as "Kokena," the 3rd Head Shrinker. WWE Hall of Fame announcer, Gorilla Monsoon, even hinted to a "larger Samoan" joining the Head Shrinkers on the August 17, 1992 edition of Prime Time Wrestling. Luckily, plans quickly changed. On the October 31, 1992 edition of WWF Superstars, legendary heel manager, Mr. Fuji introduced the world to his new protege, Yokozuna! The former "Kokena" would now be presented as a menacing Japanese sumo wrestler under the guidance of Fuji. He made his pay-per-view debut at the 1992 Survivor Series, absolutely destroying Ted DiBiase's former servant, Virgil. Yoko was truly a sight to behold in his early WWF days. Up to that point, wrestling fans had never seen a man his size do the things he could do. Yoko was fast, strong, and extremely athletic for a super heavyweight. Vince McMahon couldn't help but see dollar signs when he looked at him. McMahon knew he had his next monster heel standing in front of him, and he wouldn't waste any time pushing him to the top of the card.
Yokozuna has the honorable distinction of competing in, and winning, the first match to ever take place on "the longest running episodic television show in history," Monday Night Raw. He defeated WWE Hall of Famer, Koko B. Ware with his signature finisher, the "Banzai Drop." Next up for Yokozuna was the 1993 Royal Rumble, where for the first time ever, the winner would receive a WWF Championship match at WrestleMania. Yoko eliminated "Macho Man" Randy Savage to win the Royal Rumble match, and punch his ticket to the main event of WrestleMania IX against Bret "The Hitman" Hart. Unfortunately, the match was sort of a disaster. The downside to booking Yoko so dominantly early on was that his matches were mostly quick squashes. When it was time for him to have a long match with the best performer in the sport, Yoko's stamina wasn't where it needed to be. He was visibly gassed early on, forcing him, and Hart, to change the finish of the match, and end it early. After some assistance from Mr Fuji, Yokozuna defeated Bret Hart, and became the 4th fastest wrestler to win the WWF championship, doing it only 173 days after his debut. As most wrestling fans already know though, Yoko's celebration would be crashed, and his title reign would be cut criminally short.
WrestleMania IX was supposed to be the first WrestleMania not headlined by Hulk Hogan (WrestleMania IV doesn't count. He was a huge part of that storyline). "The Hulkster" was only supposed to compete in a match for WWF Tag Team Championships against Money Inc. (Ted DiBiase and I.R.S.), but in classic Hogan fashion, he talked his way into the main event, and talked his way into another run as WWF Champion. At the conclusion of the Yoko/Bret match, Hogan walked out from the back to "check" on Bret. He was then challenged to an impromptu match by Mr. Fuji. Fuji even offered to put Yoko's newly won title on the line. Hogan accepted, and 22 seconds later, Yokozuna had been buried. It's an infamous moment in wrestling history, and it's one of the prime examples of Hogan hurting the business. Fortunately, Yokozuna would defeat Hogan to regain the WWF Championship at the first ever King of The Ring pay-per-view, in June of 1993. Hogan would leave the WWF for WCW after that, and a "New Generation" would emerge in the WWF.
Yokozuna's first feud as WWF Champion came against a repackaged Lex Luger. On July 4, 1993, the Mr. Fuji, and Yokozuna held a bodyslam challenge on board the USS Intrepid. Just when it seemed like no one would be able to slam the massive Yokozuna, Lex Luger emerged. No longer "The Narcissist," Luger was draped in the "Stars N' Stripes" and stepped up to Yoko in the name of the USA. Luger would successfully slam Yokozuna, and earn a shot at the WWF Championship at SummerSlam 1993. Luger would win the match by count out, leading Yoko to retain his WWF Championship. At Survivor Series 1993, Yokozuna and Luger would captain opposing teams, but it was all just a way to set up Yoko's next challenger, The Undertaker. At one point in the match, 'Taker, who was a part of Luger's team, would go face to face with Yokozuna, and begin brawling with him before they were both eventually eliminated via a double count out. That moment set both men on a collision course that would culminate at the 1994 Royal Rumble.
The 1994 Royal Rumble would be Yokozuna's "gravest challenge" to date. He was set to face The Undertaker in a Casket Match for the WWF Championship, and for the first time in his WWF career, Yokozuna showed fear of his opponent. He would constantly back down from "The Deadman," and would flinch whenever he heard his entrance music. It seemed as though Yoko's WWF Championship was in real jeopardy. What none of us knew though, was that The Undertaker had been suffering from some nagging injuries, and needed to take some time off to heal. Thus, Yokozuna was once again booked to keep his WWF Championship. Mr. Fuji would "pay off" a gang of heels to attack 'Taker during the match, allowing Yokozuna to place him in the casket, and claim victory. The coveted WWF Championship was still in the clutches of Mr. Fuji, and his monster. However, by the end of the night, Yokozuna would have not just one, but two challengers to contend with at WrestleMania X.
The 1994 Royal Rumble match ended with some controversy, when both Bret Hart, and Lex Luger went over the top rope, and hit the floor at the same time. Things got a little complicated when it came time to announce a winner, and award the WrestleMania main event. Eventually, to the dismay of Mr. Fuji, and Yokozuna's "American Spokesperson," Jim Cornette, it was decide that both Hart, and Luger would receive championship matches at WrestleMania X. Yokozuna would defend his WWF Championship against Luger first, while Bret Hart faced his brother Owen Hart. Then, the winner of that match would defend the WWF Championship against Hart at the end of the night. The long standing rumor is that Lex Luger was supposed to defeat Yoko in the first match then go on to drop the WWF Championship to Bret Hart that same night. Allegedly, Luger was overheard bragging about his upcoming title win by a reporter who then published an article revealing the supposed plan for WrestleMania X. This allegedly prompted Vince McMahon to change the outcome of the match, and have Yokozuna retain his WWF Championship. It was all irrelevant though because WrestleMania X ended the way it was always intended to, with Bret Hart as WWF Champion.
After a 280 day reign, Yokozuna had finally been dethroned as WWF Champion. Sadly for Yoko, he would never reach that level of success again in pro wrestling. Yokozuna would begin to lose his main event status after dropping the WWF Championship. First he briefly aligned with perennial mid-carder Crush. Then, on May 16, 1994, Yokozuna competed in the first ever "worked" sumo match against Earthquake, and actually lost. Shortly after that, The Undertaker, who had recently returned to action, would set his sights on Yoko, setting up their much anticipated rematch. At the 1994 Survivor Series, the two would once again face off in a Casket Match. This time, The Undertaker would shut the casket lid on Yokozuna, and be declared the winner. After that, Yoko kept competing briefly, then went away for a while. It wouldn't be until April of 1995 that Owen Hart would begin teasing a mystery partner for his WWF Tag Team Championship match at WrestleMania XI. The mystery partner turned out to be a now 641 lb behemoth of a man known as Yokozuna. Yoko, and Owen Hart defeated The Smoking Guns at WrestleMania XI to become WWF Tag Team Champions. Jim Cornette put it best when he said, "Michael Jordan's back, and so is Yokozuna!"
Yokozuna, and Owen Hart's reign as WWF Tag Team Champions was pretty dominant. They would hold on to the titles until September's In Your House 3 pay-per-view, where they lost them to Shawn Michaels, and Diesel. They were awarded the championships back the next night on Monday Night Raw on a technicality. However, their second reign wouldn't be as prosperous as their first. They would go on to lose the WWF Tag Team Championships to The Smoking Guns that same night on Raw. This marked the end of Yoko's run as a relevant WWF character. Jim Cornette would soon bring the newly acquired Vader into his camp, pushing Yokozuna back to more of a secondary role. He would eventually leave "Camp Cornette," and have a short unfruitful run as a babyface. He teamed with Ahmed Johnson, and Jake "The Snake" Roberts in a losing effort against Vader, Owen Hart, and "The British Bulldog" Davey Boy Smith at WrestleMania XII. That would turn out to be Yokozuna's last time on pro wrestling's grandest stage. His legendary career was entering it's final act.
After WrestleMania XII, Yokozuna would continue his feud with "Camp Cornette" for a couple of weeks. Then, on April 8, 1996, Vader would "break" Yoko's leg, causing him to be carried away in a forklift. The angle was written to give Yoko time to lose some weight. He would return at In Your House 8: Beware of Dog to once again take on Vader. Yoko defeated Vader that night, but not many people saw it due to the show experiencing technical difficulties. Vader would win the rematch just two days later. Yokozuna wrestled an up and coming "Stone Cold" Steve Austin on the SummerSlam '96 free for all. He'd lose after falling off the ropes while attempting a "Banzai drop." The next night on Monday Night Raw, Yoko would unsuccessfully challenge for the WWF Championship against Shawn Michaels. His final WWF match was at the 1996 Survivor Series. Yoko was in a tag team elimination match where he was once again programmed opposite Vader. This time however, he'd have very little involvement in the match before being eliminated via disqualification. After Survivor Series, Yoko was once again sent home to lose weight. He would reportedly go on to lose around 100 lbs, but would never again be medically cleared by the WWF to compete.
After his WWF career ended, Yokozuna worked shows for a few independent promotions. His most famous, or infamous, appearance outside of the WWF came on 1999's Heroes of Wrestling pay-per-view. The show is widely regarded as the worst wrestling pay-per-view ever. It featured a now 760 lb Yokozuna teaming with a badly intoxicated Jake Roberts to take on King Kong Bundy, and Jim Neidhart. The match, much like the show was total disaster. That was the last major appearance of Yokozuna's illustrious career. On October 23, 2000, the wrestling world tragically lost a legend when Yokozuna passed away from pulmonary edema while on an independent tour of Europe. He was only 34 years old. Yokozuna was inducted into the WWE Hall of Fame in 2012 by family members Rikishi, and The Usos. It was a great tribute to perhaps the greatest Samoan wrestler of all time.
There's no telling how much more Yokozuna could've accomplished in his life, and career, had both not been cut short. Would a comeback to wrestling really have been that far-fetched? I mean he was still so young when he died. We could've seen Yokozuna clash with "Attitude Era" monsters like Kane, and Big Show. Those would've certainly been interesting matches to watch. Maybe the WWF would've dropped the whole Japanese angle, and gone with a more reality based gimmick. They could've touched on his family dynamic with Rikishi, and his close ties to The Rock. There was still so much more left to do with him. His 4 year run barely scratched the surface of his potential. Regardless of how it all ended though, Yokozuna's place in history is more than secure. He won the first modern day Royal Rumble match, the first ever Monday Night Raw match, and had arguably the best rookie year in WWF history. Only Kurt Angle, and Brock Lesnar's rookie years can even be mentioned in the same breath as his. Yokozuna's career wasn't long, but it's the ultimate proof that you can have a huge impact in a small amount of time. The wrestling world is lucky to have experienced the phenomenon simply known as…Yokozuna.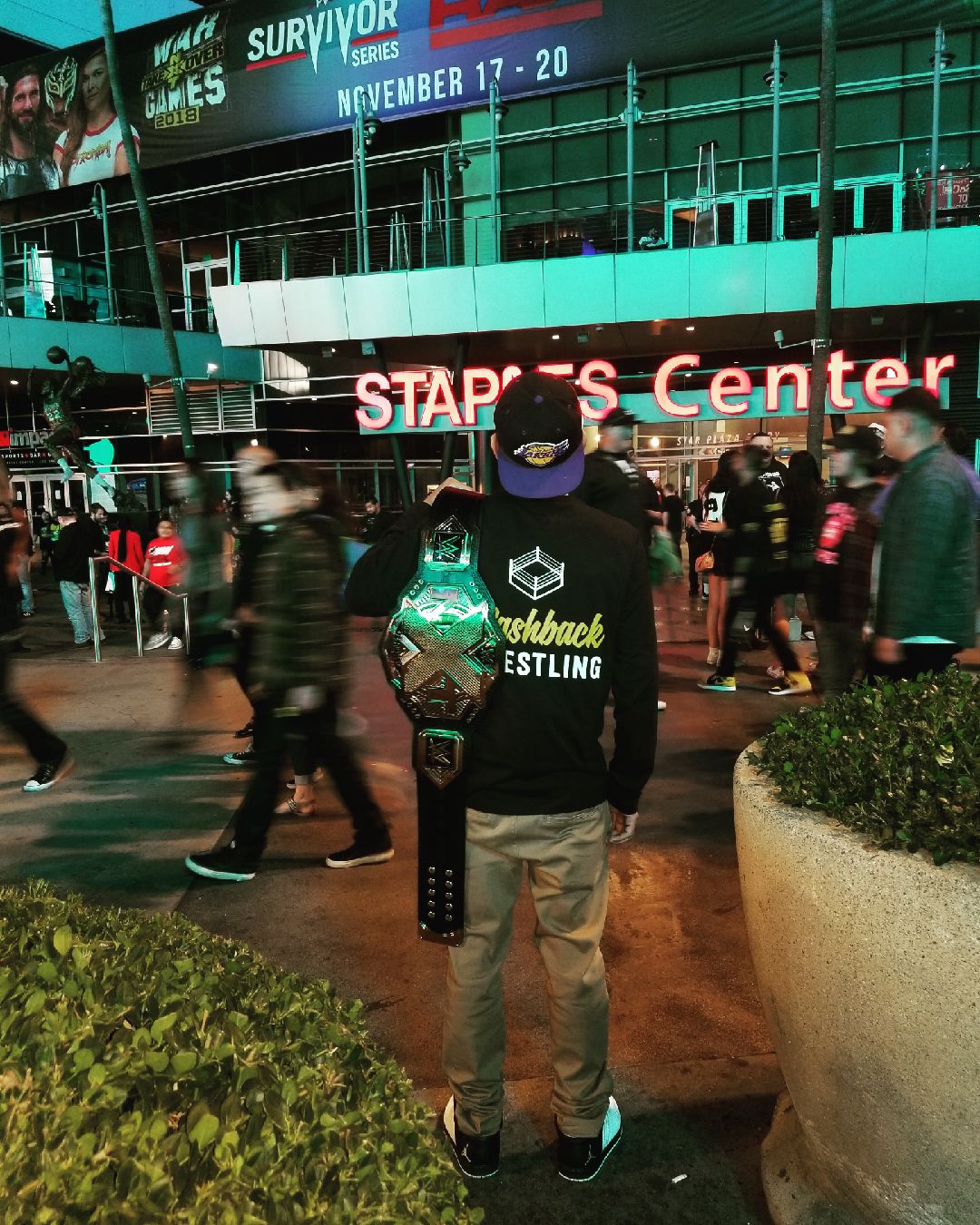 I'm Wesly Avendano. Life long wrestling fan from a small town in Southern California. Writing and wrestling are two of my passions so why not combine them and see what happens. I'm currently the host of Flashback Wrestling Podcast. Favorite all time wrestler is a tie Bret Hart. Favorite current wrestler is AJ Styles. Don't forget to follow me, and the Flashback Wrestling Podcast on Twitter @fbwpodcast and Instagram @flashbackwrestling.