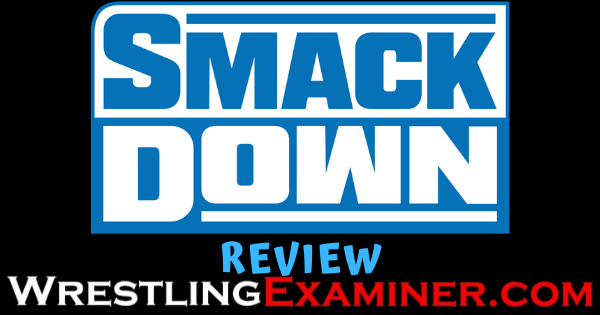 All good things come to an end. Unfortunately,  that's going to include this article. This week will be my last writing the Likes and Dislikes  review for SmackDown. I want you all to know that I've greatly enjoyed sharing my thoughts with you every week, and I truly am going to miss it. This isn't goodbye forever though, as many of you loyal Wrestling Examiner readers know, I once hosted the Flashback Wrestling Podcast here on the site, and before the year is over, it'll be back. My intention is to always be a part of Wrestling Examiner in one form, or another. Now that we took care of some details, let's talk about this week's SmackDown. It's crazy to think that the entire time I've written this article, WWE has broadcasted all 3 brands from the WWE Performance Center, but that's 2020 for you. This week was no different. The Show started with a bang, but unfortunately wasn't able to sustain the positive momentum for 2 straight hours. I wish I would've gotten some AJ Styles for my last SmackDown article, but that's just me being greedy. I know all the buzz will be about the way the show ended, but I actually wasn't a fan of it at all, but we'll get into that in a bit. For one final time, let's jump into my likes and dislikes from this week's SmackDown.
WWE SmackDown Likes
1. The Sheamus/Riddel/Corbin Saga: I'm seriously going to miss writing about Sheamus. In the 5 months since I started writing this article, Sheamus is the performer who I changed  my opinion on the most. At first, he was doing squash matches, which I believed was just to heat him up for Jeff Hardy. I figured Sheamus would get fed to hardy, then slide back down the card. I'm glad I was wrong. Sheamus has proven without a shadow of a doubt, that he still has a lot left in the tank, and that he's still a force to be reckoned with. Last week, I was unclear as to what his next chapter would look like. This week, we got a better idea of what the future holds for "The Celtic Warrior." It seems as though Sheamus is going to be a "tweener" character. Neither a babyface, nor a heel, and I absolutely love it. After Shorty G interfered in Sheamus' match with Matt Riddle, which caused Sheamus to be disqualified, Sheamus was irate, and hit Shorty G with a Brogue Kick for his troubles. Sheamus would later confront King Corbin backstage. The two exchanged some words before Corbin left to prepare for his match with Jeff Hardy. During Corbin and Hardy's match, Sheamus showed up and Brogue Kicked Hardy, causing Corbin the match. Corbin and Sheamus would then have an impromptu match. Matt Riddle would jump into the ring, distracting Corbin, and allowing Sheamus to hit his 3rd Brogue Kick of the night, and pick up the win. I'm not sure what sparked this shift in the mid card, but I like it. Three weeks ago, I would've never thought I'd see Shorty G as a heel, and Sheamus as anything other than a heel. I'm not sure where they're going to go from here, but I'm definitely jumping on for the ride.
2. The Fiend Is Here: For the first time since debuting, The Fiend made a stage entrance on SmackDown. After returning from a commercial break, we saw a terrified Alexa Bliss once again sitting in the middle of the ring.  The Fiend would go on to slowly tease the Mandible Claw, but before he could apply it, Bliss affectionately touched his face, causing The Fiend to hesitate for just a second. That hesitation opened the door for Braun Strowman to show up on the big screen. Finally, Bliss' knight in shining armor comes to her rescue, right? Not exactly. Strowman would go on to say "I give a damn about Alexa. All I care about is destroying you (Bray Wyatt)!" Strowman tried really hard to make it seem as though he snapped, but it wasn't really working for me. Why is this in the "likes" section then? Simply put, I'm absolutely sick of this feud, but it looks like it's finally going to end at SummerSlam. I'm a huge Wyatt fan, but at this point, I just want it to end. I will make one very bold prediction though, Bliss turns on Strowman at SummerSlam and costs him the Universal Championship. If it happens, remember where you heard it first!
3. Cesaro vs. Lince Dorado: This is me being nice. Not to say this match was bad, but me including it as a "like" is definitely me throwing WWE a bone on my way out. Especially considering that my last "like" was really a dislike in disguise. This match wasn't anything extraordinary, but I enjoyed seeing Cesaro get treated like the star he is. Lince Dorado got a chance to show off his amazing agility, and athletic ability, but this match was all about "The Swiss Superman." It's clear that Cesaro and Nakamura will defend their SmackDown Tag Team Championships against The Lucha House Party at some point, but for now, it was great to see Cesaro look so dominant. Let's see more of this.
WWE SmackDown Dislikes
1. The Dirt Sheet/Miz and Morrison vs. Heavy Machinery: Otis absolutely ruins any segment he's in for me, but my problems with this go deeper than Otis. First off, I've mentioned this before, but what in the Hell is the difference between Miz TV and The Dirtsheet? Someone please tell me. I wish WWE would just stick with The Dirtsheet, at least until Miz and Morrison break up. Second, I'm so sick of seeing The Miz and John Morrison used as comic relief. Don't get me wrong, they're absolutely hilarious, but they're both better than being comedy acts. I wonder how Morrison is feeling about his decision to return to WWE right about now? He hasn't been taken seriously for one second since returning. Third, and most importantly, I'm so sick of seeing such a great story like Sonya Deville vs. Mandy Rose get ruined by the presence of Heavy Machinery, specifically Otis. I legitimately love everything about the feud except for the inclusion of Otis, and Sony Deville's "bad guy flavor of the month." Just let these two ladies have their blood feud, and keep all the extra bells and whistles out of it. The story is good enough.
2. The New Faction: I was already yawning during the Main Event of The Miz and Morrison vs. Heavy Machinery. When things broke down, and the match ended, there was still considerable T.V. time left so I knew we'd get something at the end. What we got was the same masked faction that was terrorizing Monday Night Raw, making their presence felt on SmackDown. Normally I'd be a fan of this, but this was pretty lame to me. I'm not sure if anyone in WWE remembers or not, but The Nexus did this exact same "invasion" 10 years ago, except they did it a million times better. I know everything in pro wrestling has already been done to death, but this was bad. The 5 person group invaded with bats, chased the announce team and camera crew away, and attacked Performance Center trainees behind the plexiglass. One question that immediately jumps to mind is; why didn't the PC Trainees, who easily outnumbered the invaders, step up and fight? It just didn't work for me. It was a lesser version of what Nexus already did, and it just came off as cheesy to me. I'm curious to see who's under the masks, but that's mostly so I can feel bad for them being saddled with such a dumb debut. Not the way I wanted to end my last SmackDown as a reviewer.
All in all, it was a very weak episode of SmackDown. We got no AJ Styles, no mention of who might be next in line to challenge Styles, and The Golden Role Models were once again an afterthought. For what? So Otis could get more T.V. time, and a makeshift faction could have a lousy debut? This is the frustrating part of being a WWE fan, they lure you in with the promise of finally turning things around, then they bait and switch you with more terrible booking. I'm going to miss writing this article, but this week's episode of SmackDown took the sting off it a little bit. One good thing I can say though, typically, after having less than stellar episodes, SmackDown has a knack for bouncing back strong. Let's hope that's the case next week. Once again, thank you all so much for reading this article week after week. It has been an absolute pleasure. And remember, this isn't goodbye, it's see you later!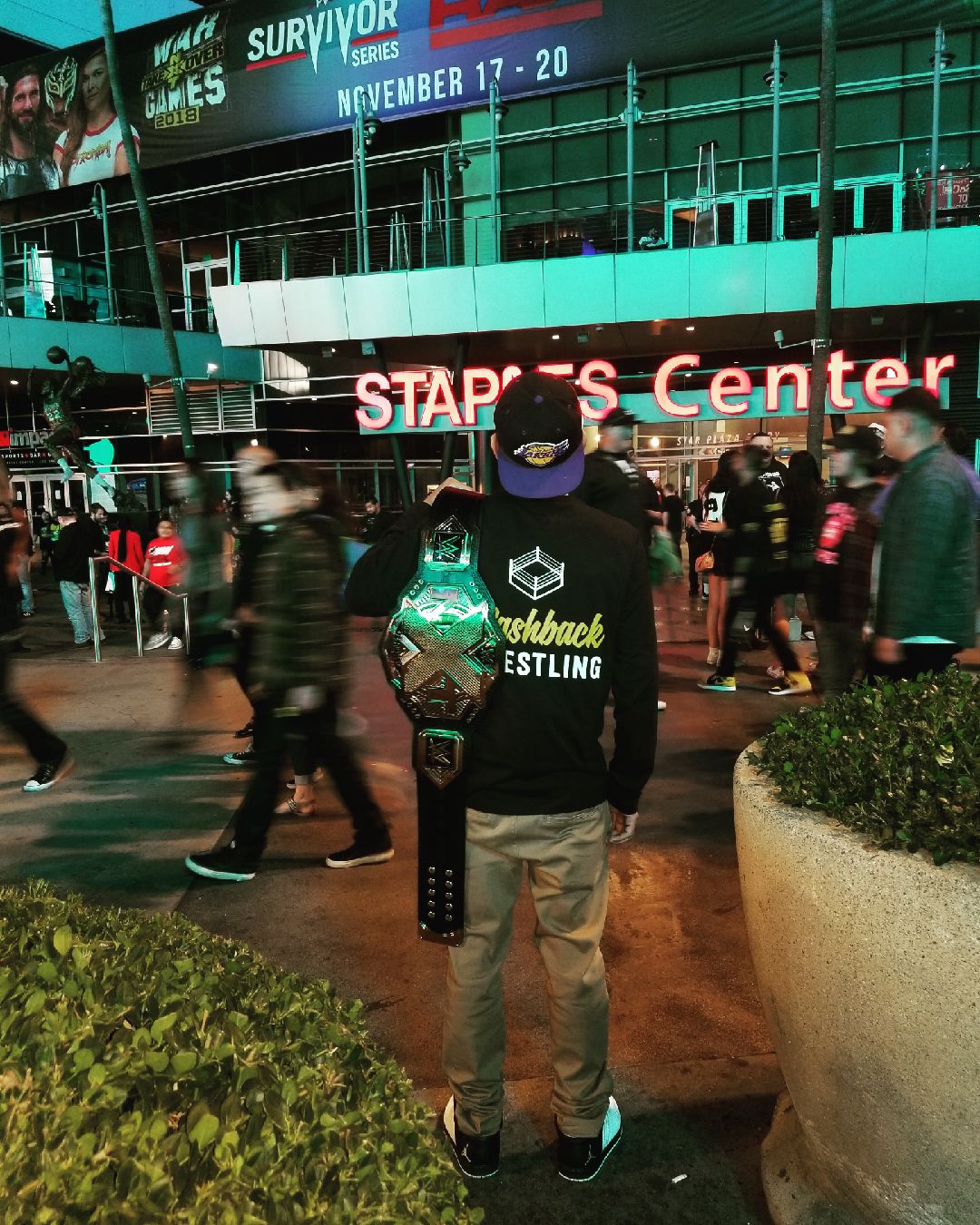 I'm Wesly Avendano. Life long wrestling fan from a small town in Southern California. Writing and wrestling are two of my passions so why not combine them and see what happens. I'm currently the host of Flashback Wrestling Podcast. Favorite all time wrestler is a tie Bret Hart. Favorite current wrestler is AJ Styles. Don't forget to follow me, and the Flashback Wrestling Podcast on Twitter @fbwpodcast and Instagram @flashbackwrestling.