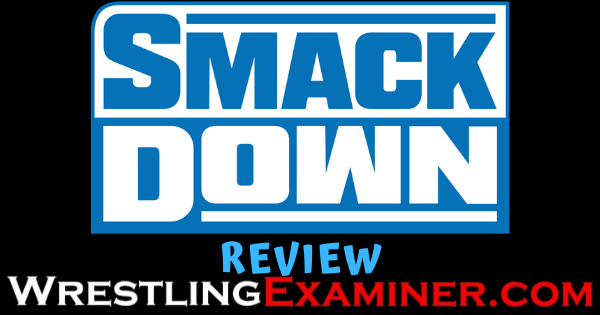 Last week, SmackDown delivered an almost perfect episode in my opinion. This week, they followed it up with another great show, but considering that I barely had any dislikes last week, I knew I'd have to be a bit more critical, or we would have another week of minimal dislikes, and what fun is a "likes and dislikes" article without some dislikes? I will mention right off the top that I've really been enjoying the old school mini promos WWE has been using in the SmackDown open; They have a very strong Saturday Night's Main Event vibe to them. We kicked off, and closed this week's show with Championship matches, and even squeezed in a completely unforseen heel turn. With all that, it was hard to find dislikes, but I found enough to make this week's article a bit more balanced. Let's jump into my likes and dislikes for this week.
WWE SmackDown Likes
1. Shorty G Turns Heel: When King Corbin approached Shorty G backstage and announced he had a King's Ransom on Matt Riddle, I thought it was just a throw away segment designed to get across the fact that Riddle had a price on his head. I never thought for a second that Shorty G would answer the call, and help his former tormentor. However, that's exactly what happened. After Corbin picked up a hard fought win over a game Drew Gulak, Matt Riddle rushed the ring and attacked Corbin. To everyone's surprise, Shorty G hit the ring and delivered a devastating German Suplex to Riddle, turning heel in the process. I never saw this coming, and that's what made it so awesome. I'm legitimately excited to see what heel Shorty G can do.
2. Big E's Singles Push Begins: I have to admit, it was a little awkward to hear Big E do the New Day intro, then walk out alone, but it's something we're all going have to get used to. E is hopefully about to embark on the run of a lifetime. His first victim? The Miz. This makes me a little sad because I'm a big fan of The Miz and John Morrison, but beating a former WWE Champion will be a great feather in Big E's cap. The match was solid, and pretty hard hitting. Big E picked up the win using a submission, and we're officially off to the races on an extremely overdue push. I'll say this again; If WWE has any guts, Big E takes the Intercontinental Championship off AJ Styles sooner rather than later.
3. Lacey Evans vs. Naomi: Let me just start by saying, I don't get the whole "Naomi deserves better" movement. No disrespect whatsoever to Naomi, but she's a former multiple time WWE Women's Champion. She won the title at WrestleMania. I'm not exactly clear on what opportunities she's been deprived of. Is she on the same level as Charlotte Flair, Becky Lynch, Sasha Banks, or Bayley from a character standpoint? Absolutely not. Has she tweaked her character at all recently? Not really. So although I think Naomi is an extremely talented performer, I think she's been given plenty of opportunities that unfortunately just didn't work out for her. Lacey Evans is bursting with potential. WWE didn't job out Naomi to some nobody. Now that I got that off my chest, let's talk about this week's match. Evans came out aggressive, and tried to get the upper hand by once again tying Naomi's hair to the ropes, but it didn't work. What did work was the big power bomb Evans hit after countering a Hurricanrana attempt by Naomi. Evans was very physical during the match, and looked pretty dominant until her Women's Right was turned into a back slide pin for the win. Naomi got her win back, and now we're probably headed for a rubber match. I really enjoyed this match, and I'm enjoying the feud. The added wrinkle of the "Naomi deserves better" movement is just enhancing this feud, whether I agree with it, or not
4. Sonya Deville Attacks Mandy Rose: Despite my natural instincts to hate anything Otis is involved in, I really enjoyed this short segment. After a clip of Mandy Rose and Otis making a dinner date, we cut to a scene of Mandy Rose putting on her make up, only to be interrupted by her former best friend. Deville viciously attacked Rose, smeared lipstick all over her face, and even cut her hair (they were clearly hair extensions, but still). Deville was about to take things to the next level and shave Rose's head, but she was stopped by the agents backstage. I can not stress enough how impressed I've been by Sonya Deville ever since she split from Mandy Rose. Even Otis' presence couldn't ruin this for me. We seem to be on our way to a serious grudge match at SummerSlam.
5. Let Him In: We've been having to sit through this uninspired Bray Wyatt/Braun Strowman feud for months now. Every time they build a little positive momentum, they find a way to give it all back. This week, they got some serious positive momentum. After the SmackDown Women's Championship match ended, Alexa Bliss found herself alone in the middle of the ring. She wouldn't be alone for long however, as The Fiend made an appearance, stalked Bliss for a bit, then slapped on the Mandible Claw. Strowman's relationship with Bliss has been well documented, so The Fiend attacking her takes this feud to a whole new level. I honestly can't believe WWE dragged out this feud all the way to SummerSlam, but it seems like they saved their best tricks for last.
WWE SmackDown Dislikes
1. AJ Styles vs. Gran Metalik: I know, I'm shocked that this match made the dislikes section too, but I said I had to be more critical this week. This match wasn't particularly bad, but it wasn't the barn burner I expected. For some odd reason, AJ and Metalik just didn't seem to fully mesh. There were a few awkward spots in the match where you could tell they both weren't completely familiar with each other. Styles mostly dominated the match, and eventually won with a Calf Crusher. After the match, Styles attacked Lince Dorado as he checked on Metalik, hitting him with a Styles Clash. Styles leaves with some good heat, but I expected more from this match up, and it just didn't deliver on that level.
2. Bayley vs. Nikki Cross: So, I've been calling for a split between Alexa Bliss and Nikki Cross for a couple of weeks now, and if this week didn't officially kick off their split, I don't know what will. Cross lost her cool and shoved Bliss to the ground once again this week, after falling short against Bayley for the 2nd time. We all know what happened to Bliss after that, but if we're talking about the Women's Championship match, it was a bore to me. I never for one second believed that Cross was a legitimate threat, and I was honestly disappointed that we didn't even get a Golden Role Models promo before the match. I understand what WWE wanted to achieve with that match and post match. It definitely worked out with Bliss and Wyatt, but the end of the show made Bayley and Sasha Banks feel like afterthoughts. The Golden Role Models have been the MVP's of the Pandemic Era, let's not use them as background pieces. Give me less Otis, not less Bayley and Banks!
Two dislikes is the best that I can do this week. Like I said in the open, SmackDown delivered yet another strong show. I'm curious to see where both AJ Styles, and Bayley go from here, I'm extremely intrigued in the Shorty G heel turn, and needless to say, I want to see what The Fiend has in store for Strowman next. I know a down week is just around the corner, but I've been enjoying these strong episodes of SmackDown lately.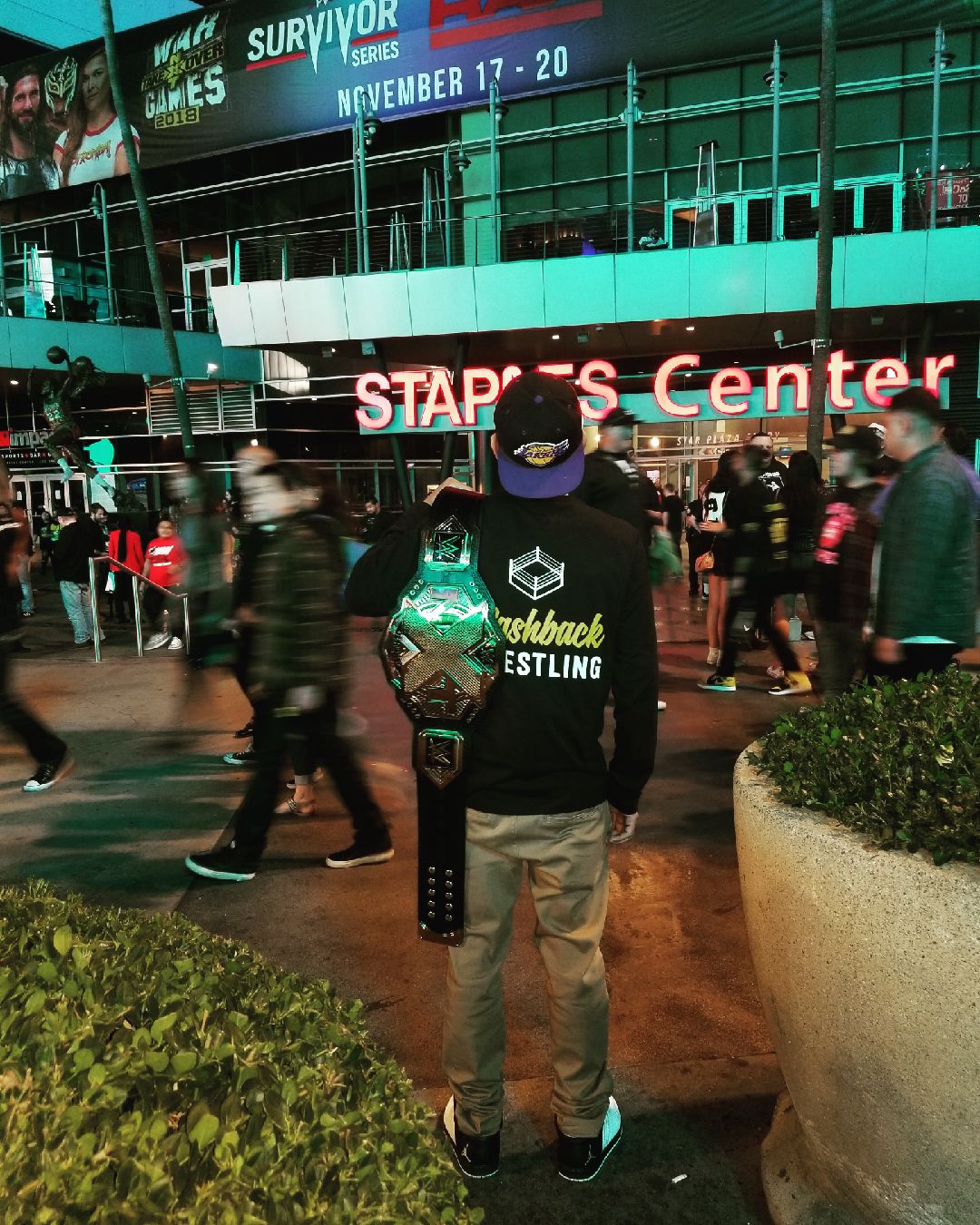 I'm Wesly Avendano. Life long wrestling fan from a small town in Southern California. Writing and wrestling are two of my passions so why not combine them and see what happens. I'm currently the host of Flashback Wrestling Podcast. Favorite all time wrestler is a tie Bret Hart. Favorite current wrestler is AJ Styles. Don't forget to follow me, and the Flashback Wrestling Podcast on Twitter @fbwpodcast and Instagram @flashbackwrestling.