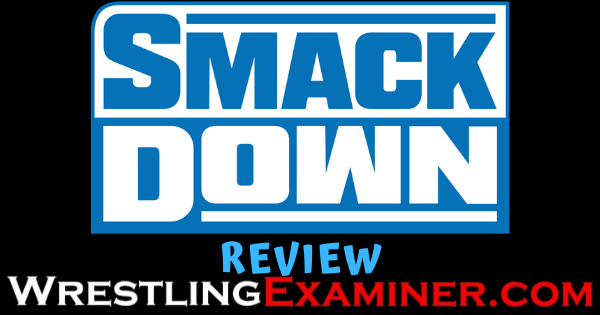 Friday Night SmackDown once again hit the airwaves on FOX this week. Coming off the heels of an extremely underwhelming Extreme Rules pay-per-view, Team Blue had some serious good will to make up. To be fair, most of the disappointment from The Horror Show came from Monday Night Raw, but SmackDown still needed a strong outing to get that stench off them. Luckily, they delivered a very strong show this week. We saw a pair of best friends square off for a Championship opportunity, we crowned a new number one contender for AJ Styles' Intercontinental Championship, we had a Bar Fight, and we might finally be in for the long awaited Big E singles push. It was a jam packed edition of "The Blue Brand" to say the least. Let's jump into some of the things I liked, and some of the things I disliked from this week's SmackDown.
WWE SmackDown Likes
1. Alexa Bliss vs. Nikki Cross: The Golden Role Models kicked things off this week by coming to the ring and telling everyone they're the new definition of "greatness." Unsurprisingly, Nikki Cross and Alexa Bliss crashed the party. Cross demanded a rematch for the SmackDown Women's Championship, but Bayley had a better idea. Ms. "Dos Straps" suggested a match between Bliss and Cross, with the winner earning a shot at her Championship. Bliss was reluctant to accept, but Cross shoved her to the ground, and said "we have to do this." The match started off slow, with both ladies keeping it very technical, and mat based. I tip my hat to Bliss and Cross; they were able to tell a great story inside the ring. Neither woman really wanted to be aggressive at first for the sake of their friendship, but after Bliss tried to slap Cross, the gloves came off. The Golden Role Models did their best to antagonize Bliss and Cross from the announce desk, but each of them caught a punch to the face for their troubles. The finish saw Nikki Cross miss a cross body, and immediately start selling her injured ribs. Bliss hesitated for just one second, showing concern for her friend, when Cross wrapped her up in a small package for the win. Cross will once again face Bayley for the SmackDown Women's Championship next week. Last week, I predicted that Cross and Bliss would break up at Extreme Rules. I was wrong about the timing, but trust me, the split is coming, and it could come as early as next week. We'll have to wait and see.
2. Firefly Fun House: I've been pretty down on the Bray Wyatt/Braun Strowman feud lately. I initially popped for the return of "The Eater Of Worlds," but the excitement quickly faded when I realized it was all just a way of prolonging this less than stellar feud. Wyatt "winning" the Swamp Fight at Extreme Rules came as a bit of a surprise to me, but considering the Universal Championship wasn't on the line, I guess it makes sense. What I am happy about is The Fiend finally arriving to the party. This week, Wyatt welcomed us back to his Firefly Fun House, and made things very clear as he spoke to the lantern, where "The Eater Of Worlds" persona apparently resides, saying "It's HIS turn now. HE has been unleashed." It seems like we can finally see the light at the end of the tunnel. Let him in!
3. Big E's Time to Shine: In the process of dropping the SmackDown Tag Team Championships to Cesaro and Shinsuke Nakamura at Extreme Rules, Kofi Kingston suffered an injury, and will now be out for a minimum of 6 weeks. With Xavier Woods already out nursing an achilles injury of his own, Big E is the last member of The New Day still left standing. This week, WWE teased the long awaited Big E singles push. Big E seemed reluctant to step into the spotligh until Kofi Kingston told him "Don't let them deny you for a decade. You have our blessing." This is going to be fun. Big E is one of the most promising talents in WWE. All he needed was the opportunity, and now, with no other choice but to stand alone, I believe The New Day's Power House is about to go on the run of his life. If WWE has any guts, six weeks from now, Big E dethrones AJ Styles for the Intercontinental Championship, with Kofi and Xavier there to watch him.
4. Drew Gulak vs. Shorty G vs. Lince Dorado vs. Gran Metalik: I was wondering who was going to be next in line to challenge "The Phenomenal One: for his Intercontinental Championship, we got our answer this week. In a bit of a shocker, both members of The Lucha House Party competed in a Fatal 4 Way match with Drew Gulak and Shorty G to see who would face Styles next. If you like high spots this is the match for you. The Lucha House Party flew all over the ring, with the highlight coming when Gran Metalik hit a Hurricanrana to the outside of the ring. Not to be outdone, Shorty G took out the other 3 competitors with a Moonsault of his own to the outside. Styles, who joined Michael Cole and Corey Graves on commentary, mentioned several times that he was impressed by Shorty G, making it seem like the former Chad Gable would emerge the winner. The finish saw Shorty G dump Gulak out of the ring, deliver a German Suplex to Dorado from the top rope, but fall victim to an elbow drop from Gran Metalik for the surprise win. I've been a big fan of Gran Metalik since he arrived in WWE, and I'm glad to see him get an opportunity to shine in a singles environment. After the match Styles extended his hand to Metalik, who refused to shake it. Styles slapped Metalik, and got in Lince Dorado's face, before getting slapped, and thrown out of the ring by Metalik. I don't expect Metalik to win the Intercontinental Championship, but I expect him and Styles to deliver a great match next week, and hopefully we see more of a singles push for Gran Metalik, and Lince Dorado.
5. Jeff Hardy vs. Sheamus Bar Fight: "What a long strange trip it's been." It seems like we've been doing this Jeff Hardy/Sheamus dance all year, but I think it finally ended this week. Sheamus walked into Irish Shannon's Bar in Orlando dressed in a wife beater, suspenders, and a leather fedora, so needless to say, he was appropriately dressed for a bar fight. When Hardy walked in, Sheamus offered him a shot. Hardy replied "My brother had to DELETE his WWE career. Tonight, I recover mine." A beer to Sheamus' face set off the bar fight. Sheamus took control early, dragging Hardy across the bar, and delivering the 10 Beats of the Bodhran. I was hot and cold on this feud throughout, but I actually enjoyed this match a lot. It felt like a proper blow off to such a personal issue. WWE has gotten really good at cinematic matches, and this was just another example of that. Hardy throwing basketballs at Sheamus, and Sheamus giving Hardy a urinal swirly, were a bit comedic, but neither spot took away from the seriousness of the match. When Hardy found a ladder, it seemed like he'd found an advantage, but Sheamus thwarted his attempts and hurled "The Charismatic Enigma" into a drum set. Sheamus was poised to finish the match with a Brogue Kick, but Hardy side stepped, and Sheamus ended up putting his foot through a drum. Hardy delivered a Twist of Fate, and it looked like he was getting ready to end things with a Swanton off the ladder, but Sheamus' bartender tried to interfere, and got power bombed through a table. The distraction allowed Sheamus to break a chair over Hardy's back. It seemed like the match was all but over. So much so, that Sheamus placed his fedora over Hardy's face, and enjoyed a beer. When Sheamus went to finish things off, he removed the fedora to reveal a face painted Hardy with white pupils. Hardy hit a startled Sheamus in the head with a bottle, then hit a Swanton Bomb off the ladder to finally end the match. Afterwards, Hardy looked at the camera, and his pupils transformed from white, back to normal. Great finish to a long feud. Now, let's move both these great competitors on to something better.
WWE SmackDown Dislikes
1. Tony Neese vs. Matt Riddle: I came really close to leaving this section blank this week. SmackDown was not the perfect show by any stretch of the imagination this week, but I really enjoyed it. However, out  of all the things I saw, I enjoyed Neese vs. Riddle the least. On paper, this match had the potential to deliver a strong outing, but they barely got any time to work with. Both men started with a flurry of offense, before you knew it, Riddle was hitting Bro Derek for the win. Riddle called out King Corbin after the match, and said he'd be the next special guest on "The Bro Show." I don't hate the idea of a Riddle/Corbin feud, I'm just not jumping with joy over it.
Overall, this week's SmackDown was a great show. There weren't really any low points in it, and the highs were well worth it. We've already got 3 big matches booked for next week. AJ Styles will defend the Intercontinental Championship against Gran Metalik, Lacey Evans and Naomi will try to settle a grudge, and Bayley "Dos Straps" will defend her SmackDown Women's Championship against Nikki Cross. With all that, we should be in for another fun show.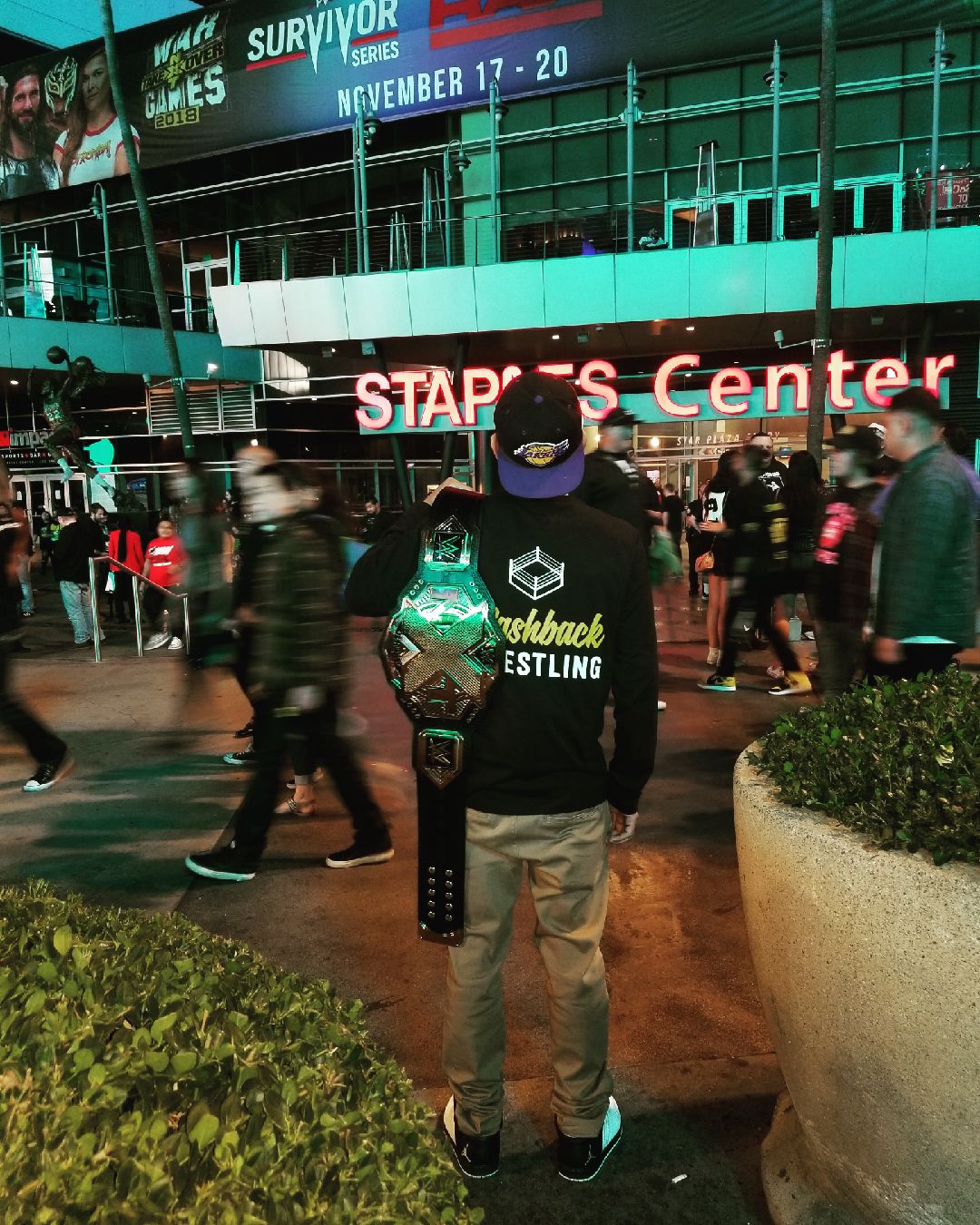 I'm Wesly Avendano. Life long wrestling fan from a small town in Southern California. Writing and wrestling are two of my passions so why not combine them and see what happens. I'm currently the host of Flashback Wrestling Podcast. Favorite all time wrestler is a tie Bret Hart. Favorite current wrestler is AJ Styles. Don't forget to follow me, and the Flashback Wrestling Podcast on Twitter @fbwpodcast and Instagram @flashbackwrestling.