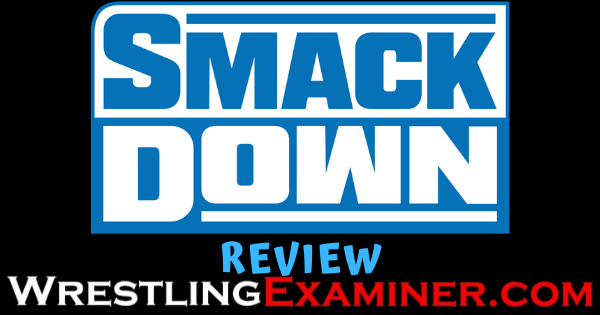 Well, would you look at that. True to form, SmackDown followed up a couple of subpar weeks with a very strong outing heading into The Horror Show at Extreme Rules. The show's open was a throwback to the Federation years with every character getting a small snippet to cut a short promo. It was a nice departure from the typical open for WWE shows, and in my opinion, it set the tone for the rest of the night. We had a "winner picks the stipulation" match, a special surprise guest on A Moment of Bliss, an Intercontinental Championship main event, and some enjoyable stuff in between. The show wasn't perfect, but even I was impressed with how well Team Blue bounced back. Honestly, I could've put the entire show in the "likes" section, with the exception of one segment. So, let's jump in, and see what I liked and disliked from thia week's SmackDown.
WWE SmackDown Likes
1. Cesaro vs. Big E: After last week's no contest, Cesaro and Shinsuke Nakamura were granted another shot at The New Day's SmackDown Tag Team Championships at The Horror Show at Extreme Rules. The only question was, "what kind of stipulation would the match have?" Well, we got our answer this week when "The Swiss Superman" took on The New Day's Powerhouse, Big E, in a "winner picks the stipulation" match. We'd either be getting a Steel Cage Match, or a Tables Match. Hmm, after Cesaro and Nakamura put The New Day through a table last week, I wonder what stipulation would be picked? Unsurprisingly, Cesaro and Big E went out and had one hell of a match. Big E showed off his power, throwing Cesaro all over the ring. While Cesaro showed why he's "The Wrestling Purist," seamlessly transitioning from one move to another. The finish came when Nakamura took out Kofi Kingston on the outside, and hit Big E with a kick to the face, allowing Cesaro to hit The Neutralizer for the win. Post match, Cesaro and Nakamura seemed determined to put Big E through another table, but Kofi leapt over the top rope for the save. Kofi set Cesaro up on the table, but Nakamura pulled him off before any real damage was done. We officially have a Tables Match for The Horror Show at Extreme Rules. If your keeping score at home, that's one win a piece for Nakamura and Cesaro over Kofi and Big E, respectively. That all but guarantees that we're not getting new Champions on Sunday.
2. A Moment of Bliss/The Golden Role Models vs. Nikki Cross and Asuka: So, I'm going to be a hypocrite here. Last week, I got on my soapbox and ranted about how hard it was to sit through a long interview segment like Miz TV, and the long match that followed it. This week, I'm going to praise A Moment of Bliss, and the match that followed it. To be fair, this week's Moment of Bliss didn't drag on like last week's Miz TV did. Maybe I'm just over the Jeff Hardy storyline, but for whatever reason, this format didn't work for me last week, and it did this week. If anything, it's probably a testament to how strong the Bayley/Sasha Banks storyline has become. Alexa Bliss kicked things off by acknowledging the 5th year anniversary of the Women's Evolution, and making some predictions. She predicted the Los Angeles Lakers would win the NBA Championship, that Matt Riddle would win the Intercontinental Championship, and that Braun Strowman would survive the Swamp Match, and retain his Universal Championship. As a life long Lakers fan, I can only hope "Little Miss Bliss" gets at least one of her predictions right. Bliss then attempted to introduce her surprise guest. While Bliss was describing her guest, Nikki Cross thought it was her, and immediately jumped into a promo about her upcoming match with Bayley. Naturally, The Golden Role Models crashed the party, and demanded the credit they deserve for the Women's Evolution. Bayley even made a prediction of her own, predicting a Golden Role Models' sweep at The Horror Show at Extreme Rules. Eventually, Bliss' guest was revealed to be none other than the  Raw Women's Champion, Asuka. Things broke down, and before you knew it, we got an impromptu tag team match between The Golden Role Models and Asuka and Cross. The match was solid, with all 4 ladies getting some good offense in. The finish came when Cross' Tornado DDT was blocked by Bayley, and turned into a pin, with Bayley using the ropes for leverage. Later, we got a backstage segment where Cross questioned whether she can even beat Bayley at Extreme Rules. Bliss tried to reassure her friend, but Cross wasn't really hearing it. When Cross saw Bayley and Banks walking by, she snapped, and attacked. Nikki Cross seems to be hanging on by a thread. I'm going to make a prediction of my own. We've been waiting for Banks and Bayley to break up for a while now, but I think Bliss and Cross beat them to the punch, and I think it happens at The Horror Show at Extreme Rules.
3. Lacey Evans vs. Naomi: I rolled my eyes at last week's Karaoke Showdown, but one good thing seemingly came out of it, a Lacey Evans push. I've been extremely impressed by Evans ever since I started doing these reviews. She's got a great combination of size, speed, athletic ability, and charisma. In the words of the legendary Jim Ross "That's blue chipper right there." This week, Evans stepped in the ring with a former SmackDown Women's Champion in Naomi. The match was okay, but the finish is what earned this match a spot in the "likes" section. While Naomi tried to get Evans away from the ropes, Evans tied Naomi's hair in the ropes, and took advantage of that distraction to hit a Woman's Right for the win. If Lacey Evans doesn't eventually win a Women's Championship in WWE, something went horribly wrong. She's got "star" written all over her.
4. AJ Styles vs. Matt Riddle for the Intercontinental Championship: "The Champ That Runs The Camp" vs. "The Bro That Runs The Show" for the 2nd time in about a month. What more could you ask for in a main event? Styles and Riddle unsurprisingly delivered a great match. Riddle was dominant early, clearly frustrating Styles. It wouldn't take Styles long to take control though, as he began to slow the pace, and target Riddle's left leg. Riddle would eventually burst out with a flurry of offense that left Styles reeling, but Styles always found a way to regain control. These guys have great chemistry in the ring, but to be fair, who doesn't Styles have good chemistry with? This match was great, and had the potential to be better than their first encounter, but the finish was a bit awkward for my liking. As Riddle went for an ugly looking Bromission attempt, Styles countered it into a pin for the 1-2-3. It wasn't a horrible finish, it just looked a bit sloppy. Other than that, the match was exactly what you'd expect from two incredible performers. After the match, Styles extend his hand to Riddle, and shook "The Original Bro's" hand. The good moment would be short lived though, as King Corbin attacked Riddle from behind, hit an End of Days, and left Riddle laying. I guess we know who's officially getting fed to to Riddle first.
WWE SmackDown Dislikes
1. The Braun Strowman/Bray Wyatt saga: This pains me to say because I'm such a big Bray Wyatt fan, but I'm done with this joke of a feud. This was honestly what I was afraid of when Bray Wyatt reverted back to his cult leader persona. It's all a prop to extend a feud that needs to be put out of it's misery already. Bray Wyatt cut a promo by the swamp this week, and it was decent, but it was definitely nothing special. The initial shock of seeing "The Eater of Worlds" again has completely worn off for me. If anything, it kind of bothers me to see that version of Bray Wyatt with the long blonde dreads. All that is minimal though, Bray Wyatt isn't what's weighing this feud down, it's Braun Strowman. I've been saying it since his reign started; Braun Strowman is ill equipped for the top spot. He's done absolutely nothing of note since becoming champion, except change his hair style repeatedly. This week, Strowman cut an angry, borderline unhinged promo, then proceeded to decimate John Morrison. Braun is a better promo than you'd expect for a "monster," but he's not a good enough promo to veer way out of his lane, and not make it seem like he's trying too hard. With the exception of seeing Bray Wyatt's old character resurface, I've hated everything about this feud. What I hate most however, is that it's nowhere close to over. Braun saying that he needs to end Bray Wyatt before The Fiend emerges, is just a clear sign that he'll be victorious on Sunday, prompting The Fiend to emerge. Yawn. Hard pass for me.
Despite the disaster that is the Universal Championship feud, Smackdown was 90% solid this week. A clear bounce back from the previous down weeks, and a good momentum builder heading into The Horror Show at Extreme Rules (still not sure why they decided to add another theme to a themed pay-per-view). We'll get the fall out from Extreme Rules on next week's show, and apparently a Bar Fight between Jeff Hardy and Sheamus. I'm not overly excited about that, but I was pleasantly surprised by SmackDown this week, so I'll save my reservations until next week. Here's to a good show this weekend.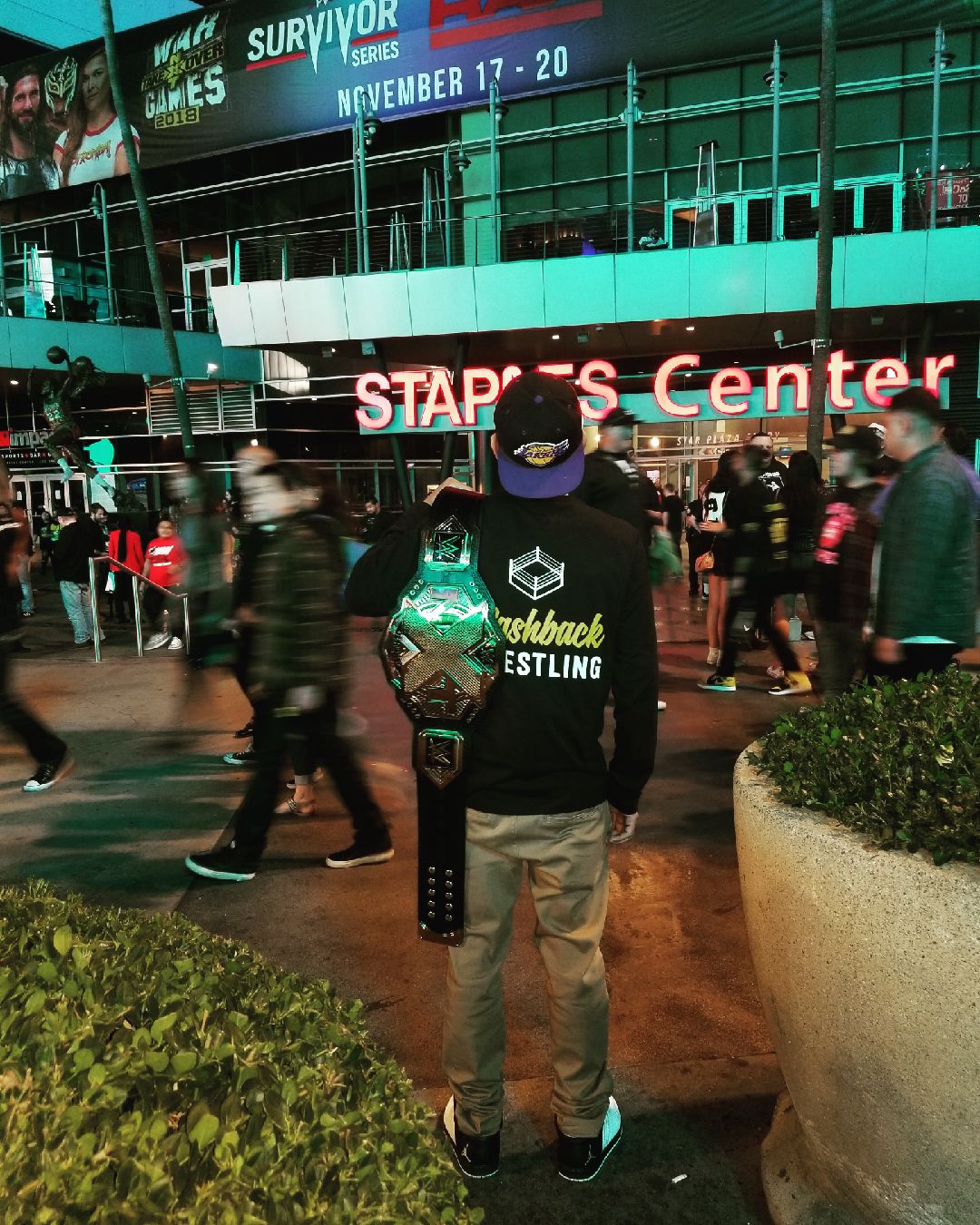 I'm Wesly Avendano. Life long wrestling fan from a small town in Southern California. Writing and wrestling are two of my passions so why not combine them and see what happens. I'm currently the host of Flashback Wrestling Podcast. Favorite all time wrestler is a tie Bret Hart. Favorite current wrestler is AJ Styles. Don't forget to follow me, and the Flashback Wrestling Podcast on Twitter @fbwpodcast and Instagram @flashbackwrestling.