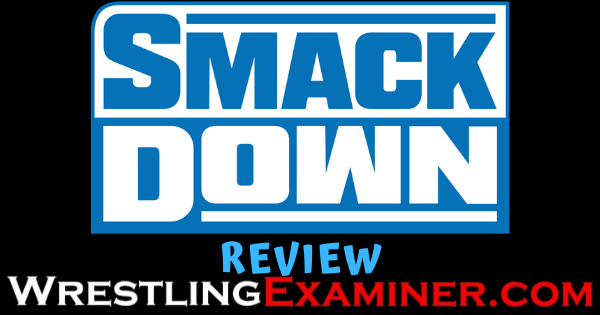 After what was reportedly a hectic week at the WWE Performance Center, SmackDown once again hit the airwaves Friday night on FOX. Coming off the heels of Backlash, "The Blue Brand" needed to regroup and find it's footing again. I'd say it was mission accomplished. Like I said last week, SmackDown has been the more consistent of the main roster shows, but that's not saying much in the current WWE landscape. Last week's show seemed doomed from the opening segment. Those of us on the West Coast didn't even get to see the entire segment due to FOX editing out the ending of it. This week however, I'm glad to say Team Blue opened with a bang, maintained that momentum, and closed with another bang. To me, it was arguably the most enjoyable SmackDown of the year from start to finish. We saw a huge debut, new #1 Contenders for the Tag Team Championships seemingly emerge, and two huge returns by one extremely talented superstar. Let's not waste any time and jump right into this week's likes.
WWE SmackDown Likes
1. AJ Styles' Championship Presentation ruined: Last week, we saw arguably the greatest match to ever take place on SmackDown, as AJ Styles narrowly defeated Daniel Bryan to win the WWE Intercontinental Championship. This week, "The Phenomenal One" wanted a proper Championship Presentation. After a great introduction, Renee Young was ready to present Styles with his Championship, however, Styles had a different idea. He insisted that Daniel Bryan put the Intercontinental Championship around his waist, and congratulate him "like a man." Bryan reluctantly obliged, but proceeded to challenge Styles to be a fighting Champion. Styles quickly shut that down, proclaiming that there would be "no more hand outs" with him as champion. Bryan suggested that Drew Gulak had earned a title shot after pinning Styles a couple of weeks back. Before Styles could protest any further, Matt Riddle made his much awaited debut, and strolled down to the ring to introduce himself to Styles. This was a pleasant surprise considering everything I'd been reading suggested that Riddle had major heat backstage, and that Vince McMahon thought he didn't "respect the business." Despite that, Riddle got the absolute star treatment here. "The Original Bro" wanted to inform "The Face That Runs The Place" that he was looking at "The Bro That's Gonna Run The Show." That alone would've been a huge way to debut Riddle, but we got so much more. We were treated to an impromptu match between Styles and Riddle. At first, it appeared to be an Intercontinental Championship match, but Styles made it clear that his Championship wasn't on the line. After a hot, suplex filled, start by Riddle, Styles inadvertently drove him into King Corbin, most likely setting up Riddles first main roster feud. This was an awesome, and hard hitting match. Riddle brought the fight to Styles in a total star making performance. For some reason, the locker room surrounded the ring for Styles Championship Presentation, and never left once the match started. Among those in the crowd was Daniel Bryan. The finish of the match came when Styles turned his attention towards Bryan on the outside of the ring, and shoved him. The lack of focus would come back to haunt Styles as his Phenomenal Forearm attempt was countered by Riddle and turned into "Bro Derek" for a shocking debut win. This is how you kick off SmackDown. What a segment, and what a match. Matt Riddle has officially arrived, and he has "star" written all over him. I have to tip my hat to AJ Styles. He's arguably the greatest performer of his generation, and he's clearly an established mega star. He doesn't have to put over unproven commodities like a Matt Riddle, or Drew Gulak, but he did, and elevated both men by doing so. "The Phenomenal One" returning to "The Blue Brand" has seriously been mutually beneficial for both parties. I can't wait to see where we go from here.
2. Miz TV featuring Mandy Rose: Before I start, I just have to ask, what's the difference between Miz TV and The Dirtsheet nowadays? It just seems like WWE goes back and forth between both, and I don't see much of a difference. The Miz and John Morrison are pretty much co-hosting both shows now anyways, but I digress. This week on Miz TV, "MC M-I-Z" and "Johnny Drip Drip" welcomed "The Godess" Mandy Rose to the show. Before Rose came out though, Miz and Morrison addressed "the elephant in the room" by talking about Miz breaking up Morrison's pin attempt on Braun Strowman, and their subsequential loss at Backlash. "The Greatest Tag Team of the 21st Century" chalked it up to a momentary lapse in judgment, and them being prepared to be Co-Universal Champions as opposed to just one of them being Champion. As weird as it sounds, I can suspend disbelief enough to buy that excuse. That's just how good The Miz and John Morrison are. By the time Mandy Rose got out there, Miz and Morrison were firing on all cylinders. They hounded Rose with questions about her and Sonya Deville's friendship, but before Rose could say too much, Deville interrupted, and joined Miz TV. Deville, sporting a sick all black tux, played her heel role to perfection. It's hard for me not to get behind Deville in this feud. After all, she makes some excellent points. Nothing against Mandy Rose, but everything Deville said in her promo was pretty accurate. Deville told Rose that she only got the opportunities she's gotten so far because of her physical appearance, which is 100% true. I won't go as far as Deville and say that Rose has wasted her opportunities, but everything else she said was pretty spot on. At one point, Deville told Rose she was "superior in every single other way." and if I'm being honest, she's totally right. I'm sure my indifference towards Mandy Rose has a lot to do with her association with Otis, but I honestly don't think she's anything special. She's always seemed better equipped to be a "Diva" rather than a "Woman Wrestler." I don't mean that as a knock on Rose. I just call them like I see them. Deville would go on to attack Rose, and when Mandy got the upper hand, Deville retreated like a great heel, and got all her heat. The Miz was the recipient of a Mandy Rose slap to end the segment, and just like that we're back on the Mandy Rose/Sonya Deville train. This was a great segment for all parties involved, and my favorite part about it was no Otis. Let's keep this trend going next week.
3. Cesaro and Nakamura send The New Day a message: Last week, we saw new potential contenders emerge for The New Days SmackDown Tag Team Championships. This week, Cesaro and Nakamura made their intentions very clear. They want the Tag Team Championships. After a hard fought victory by The New Day over The Lucha House Party, Cesaro and Nakamura ambushed the champions, and left them laying. Cesaro hit Big E with an impressive Neutralizer, then swung Kofi Kingston around until Nakamura hit him with a Kinshasa. It was a short, yet brutal attack, and it got their point across. After the attack, Cesaro started verbally attacking Micheal Cole at the announce desk. It's pretty clear that The Forgotten Son's push (rightly) went up in smoke the second Jaxson Ryker lost his damn mind, and got a little too into his character on Twitter. The winners? Cesaro and Shinsuke Nakamura, who now find themselves in line for the SmackDown Tag Team Championship opportunity that once seemed all but guaranteed to The Forgotten Sons. Let's see what they can do with it.
4. Sasha Banks vs. Nikki Cross: The Role Models were on commentary during the New Day/Lucha House Party match, which was pretty random, but it all made sense shortly after when Nikki Cross ambushed them. Alexa Bliss would run out to try and help Cross, and before you know it, we had ourselves a match between Sasha Banks and Cross. Cross came out swinging, hitting Banks with some heavy offense early on, including a Cross Body off the apron onto the floor. Cross' style reminds me of a slightly less violent, woman, version of Cactus Jack during his WCW days. I've been very impressed with her lately. Banks would eventually slow Cross offense down and take control. However, Cross would aggressively fight back, repeatedly ramming Banks' head into the turnbuckle, and hitting a big tornado DDT for a near fall. Banks would eventually slap on the Bank Statement which Cross would reverse. That reversal would lead to more pinning attempts, and reversals, which were eventually turned into a Meteora by Banks for the win. The Role Models continue to impress on every brand they're on. A lot of time is being invested into the eventual break up of Banks and Bayley, and I think it'll all be worth it in the long run. I've enjoyed this slow burn thus far.
5. Bray Wyatt is back…RUN!: YOWIE WOWIE! After about a month of being off TV, Bray Wyatt made his much anticipated return to SmackDown this week. It started off as your typical Firefly Fun House. Wyatt talked about all the things he's been doing while away. Interestingly enough, one of the things he mentioned was resurrecting the dead. Before Wyatt could get to far into his promo however, Braun Strowman showed up to proclaim that their story was "over." Wyatt responded by winding the clock back and bringing back "The Eater of Worlds" to confront the the former "Black Sheep" of The Wyatt Family. I can't lie, seeing Wyatt back in his old gimmick was awesome. This might just be what this feud needed. WWE previously tried to play off the history between Wyatt and Strowman, but it wasn't working for whatever reason. Bringing back classic Bray Wyatt might just be the shot in the arm this feud needed. Wyatt left Strowman with an ominous warning; "I created you, Braun. Therefore, It is my duty to destroy you. You know where to find me. All you have to do is follow the buzzards…RUN!" I'm back in boys and girls. The ball is back in your court WWE. This feud just got handed a 2nd shot at life. Hopefully they get it right this time.
WWE SmackDown Dislikes
NONE.
Did that really just happen? Do I really have no dislikes from this week's SmackDown? You better believe it! This week's show was genuinely enjoyable to me from start to finish. I even enjoyed Jeff Hardy's midlife crisis interview with Renee Young, and Shorty G's victory over Mojo Rawley. Like I said in the intro, this week's show started hot, stayed hot, and finished on fire. I'm not saying this was the best SmackDown ever, but it was certainly the best overall show I've seen since I started this weekly review. Next week will almost certainly be a step down, but there's still some great stuff already booked. AJ Styles will defend his Intercontinental Championship against Drew Gulak, Sheamus will do a toast to Jeff Hardy, and we should get some continuation to the Wyatt/Strowman saga. I doubt I'll get lucky enough to avoid Otis again, but it should still be a solid outing.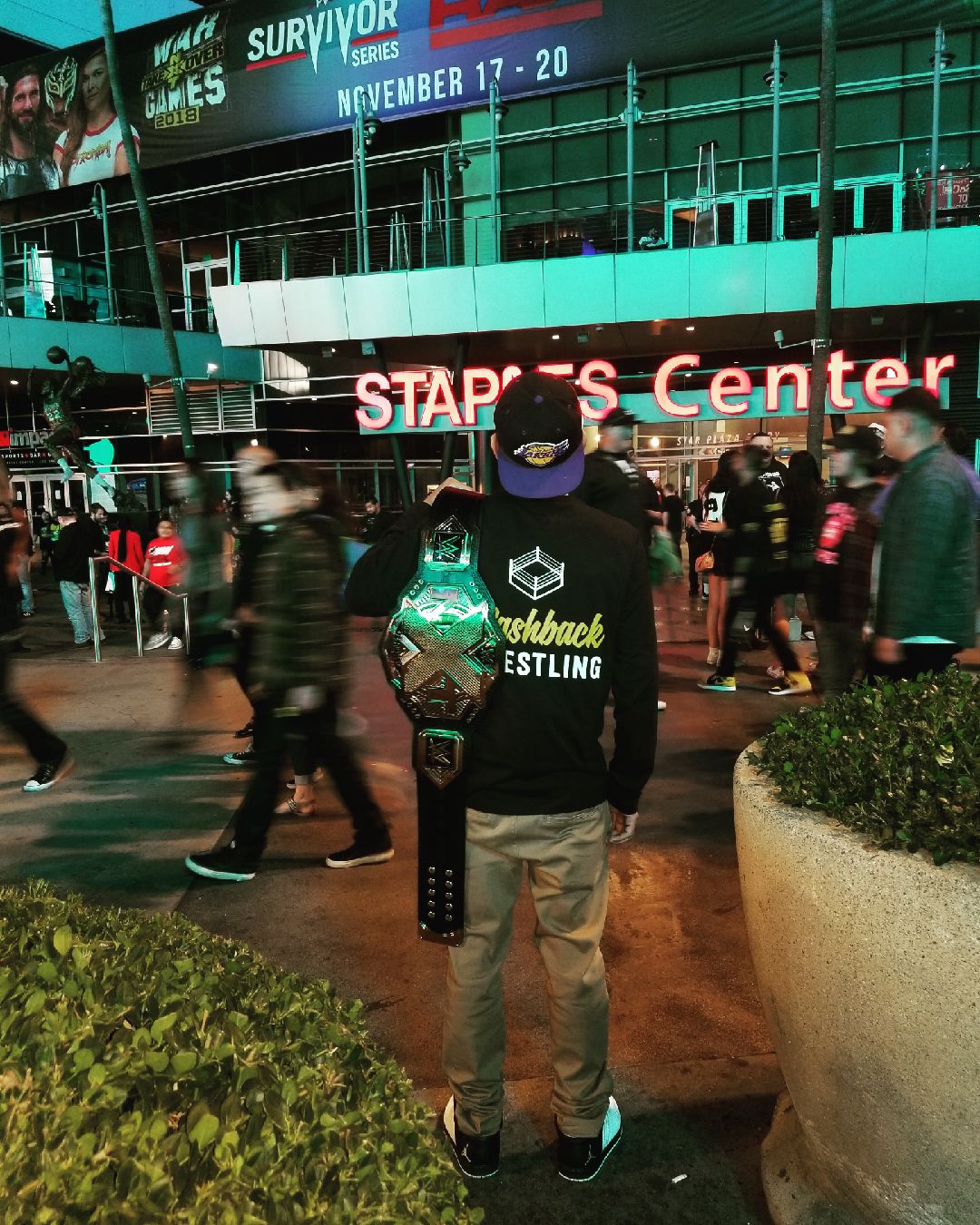 I'm Wesly Avendano. Life long wrestling fan from a small town in Southern California. Writing and wrestling are two of my passions so why not combine them and see what happens. I'm currently the host of Flashback Wrestling Podcast. Favorite all time wrestler is a tie Bret Hart. Favorite current wrestler is AJ Styles. Don't forget to follow me, and the Flashback Wrestling Podcast on Twitter @fbwpodcast and Instagram @flashbackwrestling.