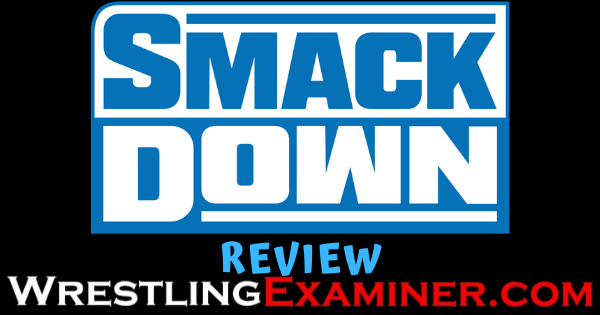 Well, that was an interesting edition of SmackDown, to say the least. I'm almost not sure how to even react to it. On one hand, we got one of the best matches of the year. On the other hand we got more tasteless, and juvenile humor. There was a little more Otis than I cared for, but he honestly didn't bother me much this week, and it was good to see Tucker back. Although, that situation is a little perplexing now with Mr. Money In The Bank being part of a lower mid-card tag team, but that's another rant for another day. Let's just jump into my likes and dislikes from this week's Friday Night SmackDown.
WWE SmackDown Likes
1. Sasha Banks and Bayley Celebrate: Last week, we saw the former Boss 'N' Hug Connection defeat Alexa Bliss and Nikki Cross to once again become the WWE Women's Tag Team Champions. This week, we got the mandatory Championship celebration. Bayley and Sasha wasted no time bragging and boasting about their latest accomplishment, but they were quickly interrupted by the former champions, Alexa Bliss and Nikki Cross, and The IIconics. Peyton Royce and Billie Kay were quick to remind everyone that they've beaten both Alexa Bliss and Nikki Cross in singles competition, and that they were the team that ended Bayley and Sasha's inaugural reign as champions. The IIconics barley got to finish their promo before Bliss and Cross attacked Bayley and Banks, escorting them out of the ring. It was a pretty short segment, but it accomplished what it needed to. We've got a Triple Threat Tag Team Championship at Backlash, and I don't see Bayley and Banks dropping the titles, but to be fair, I didn't foresee Bliss and Cross dropping them last week either, so anything can happen.
2. Cesaro and Nakamura vs. The New Day: After a hot start to the post WrestleMania season, the SmackDown Tag Team division has been slumping a bit over the last couple of weeks. With the Forgotten Sons seemingly forgotten by creative, and The Miz and John Morrison currently being  fed to Braun Strowman, The New Day need a filler rivalry. Enter, Cesaro and Shinsuke Nakamura. "The Swiss Superman" and "The Artist" have been directionless ever since Sami Zayn's sabbatical, but this week on SmackDown, they picked up a huge win over The Champs, thrusting them into the Tag Team Title picture. It's highly unlikely that they'll dethrone The New Day, but throwing Cesaro and Nakamura into the mix certainly freshens things up again. I'm on board.
3. Daniel Bryan and AJ Styles Steal The Show: After the way this week's show started, I was pretty skeptical that anything would be able to get the bad taste out of my mouth (pun intended). I was dead wrong. Let me clarify, I never doubted for one second that Daniel Bryan and AJ Styles would deliver a great match, but I wasn't expecting the mat classic they put on. From the outset, this match was a back and forth affair. The early part of the match was a brutal slow burn with both men targeting specific body parts. Daniel Bryan flashed back to his "American Dragon" days with a plethora of submission attemptd and pinning combinations. Styles would counter by focusing heavily on Bryan's left knee throughout the match. This one was a counterfest. At one point, Styles' Phenomenal Forearm was countered into an arm bar, which Styles countered into a Calf Crusher, which Bryan once again countered into an arm bar. When I say this match went back and forth, I legitimately mean BACK AND FORTH. Daniel Bryan used pretty much his entire offensive arsenal, including a Frankensteiner, and huge Belly to Back Superplex. Styles survived everything Bryan threw his way, and right when it looked like Bryan was getting ready to seal the deal with his patented Running Knee, Styles countered it into a Styles Clash, and followed it up with a Phenomenal Forearm for the 1-2-3 to claim the Intercontinental Championship. Trust me, my description does this match absolutely no justice. In my opinion, this was the match of the year so far, and bar none, the best match of the Performance Center Era. I highly recommend going back and watching it if you haven't. The Intercontinental Championship is officially PHENOMENAL!
WWE SmackDown Dislikes
1. Jeff Hardy/Sheamus Contract Signing: Ugh. I don't even know what to say, man. This rivalry has been an emotional roller coaster for me. I started off being a little excited for Jeff Hardy's return (even though he technically returned right before WrestleMania). I moved on to burying Sheamus for like a month straight. Then, I started actually listening to Sheamus, and he started growing on me. Before long, I realized that I had been in the wrong camp the whole time. Turns out, I'm Team Sheamus. Everything was all good up to that point. Then, for some inexplicable reason, WWE decided to book a "drunk driving" angle with Jeff Hardy. I thought it was tasteless, but I figured that after all the backlash the segment received, WWE would backtrack, and abandon that part of the angle. Instead, they've dug their heels into the dirt, and doubled down. This week wasn't as insensitive, or tasteless, as much as it was stupid, and juvenile. The contract signing is a staple in WWE, so that was expected. Sheamus' request for a drug test is actually logical, and fits the storyline. Where they lost me was having Jeff Hardy give his "sample" in the middle of the ring, and then emerging with a comedic amount of "urine" in a completely inaccurate sample cup. Here's a peek behind the curtain, I worked construction for years, so I'm no stranger to all sorts drug tests. There were so many things wrong with the way this "test" was "administered," that I legitimately laughed watching it. That's as far as I got though. I'm on the West Coast, so I watch every week on a 3 hour delay. By the time the show aired here, the rest of the segment was cut out. Luckily, the internet exist,  so I saw the conclusion. It was worse than I thought it would be. I hate to be a mark, but speaking from a strictly kayfabe standpoint, why in the Hell would any fans be behind Jeff Hardy? In real life, if an alcoholic drug addict threw urine in your face, you wouldn't cheer it. You would react the exact same way Sheamus did. I know I'm trying to apply logic to a completely illogical scenario, but it gets hard to get lost in WWE's storylines sometimes. I can't sit here and honestly say I'm looking forward to Hardy vs. Sheamus at Backlash. I just hope this feud comes to an end so both men can move on to something better.
Take away the "pee to the face" segment, and it wasn't a bad SmackDown at all. It didn't really feel like a "go home" edition, but that's only because it was overshadowed by the fiasco at the beginning of the show, and the incredible match in the middle of the show. To me, it would've made sense to wait 2 more days and save Bryan vs. Styles for a pay-per-view, but when your advertising Edge vs. Randy Orton as "The Greatest Wrestling Match Ever" it makes 0 sense to book a match that could actually live up to that ambitious billing on the same card. Ultimately, Bryan vs. Styles was better suited this week's episode, it completely made up for a lack luster open, and it left me wanting to see more from both Bryan and Styles. Next week, we'll see the fallout from Backlash, the arrival of Matt Riddle, and hopefully the beginning of the end of Braun Strowman's Universal Title reign. As long as nobody gets any bodily fluid to the face, it'll likely be an improvement over this week.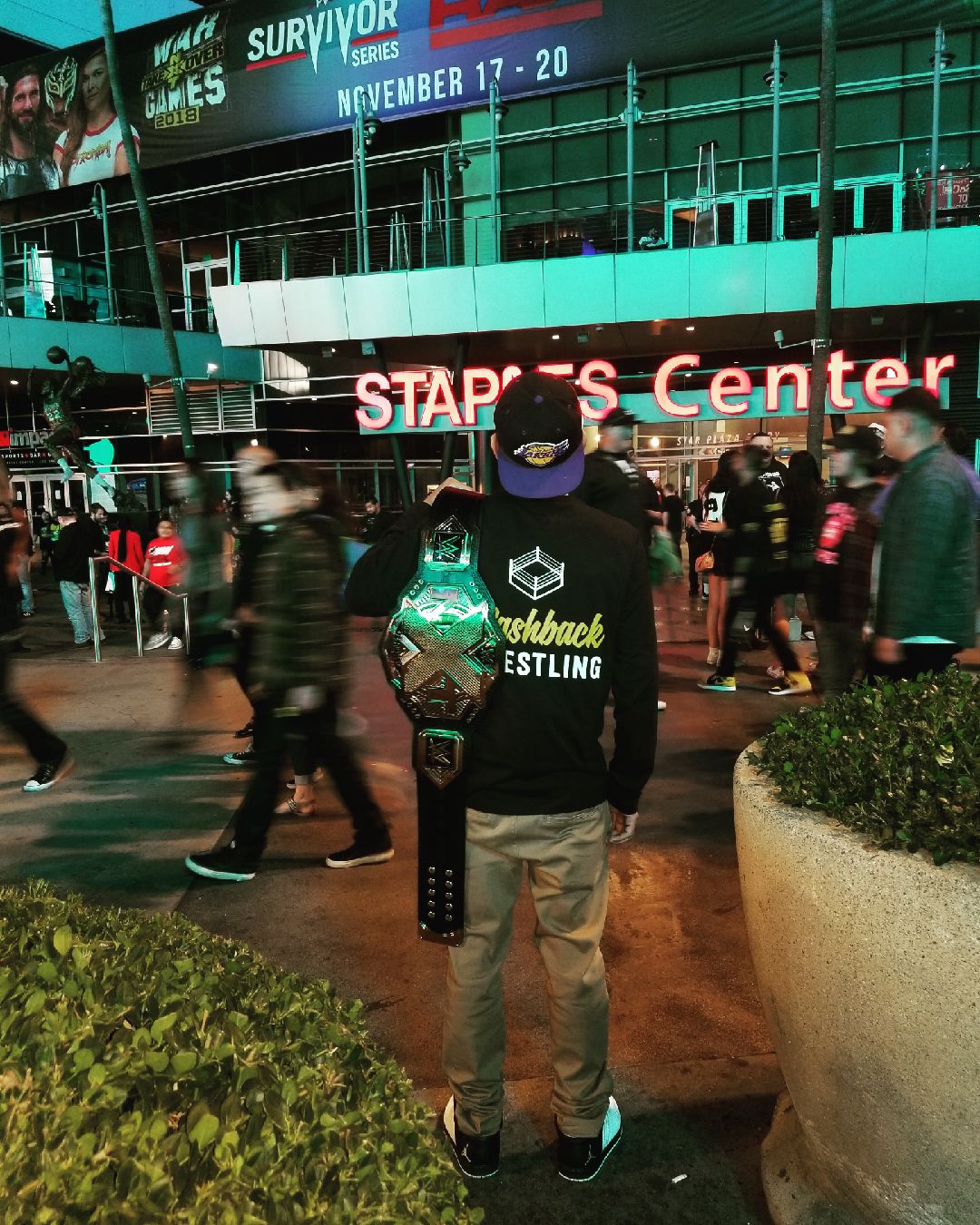 I'm Wesly Avendano. Life long wrestling fan from a small town in Southern California. Writing and wrestling are two of my passions so why not combine them and see what happens. I'm currently the host of Flashback Wrestling Podcast. Favorite all time wrestler is a tie Bret Hart. Favorite current wrestler is AJ Styles. Don't forget to follow me, and the Flashback Wrestling Podcast on Twitter @fbwpodcast and Instagram @flashbackwrestling.