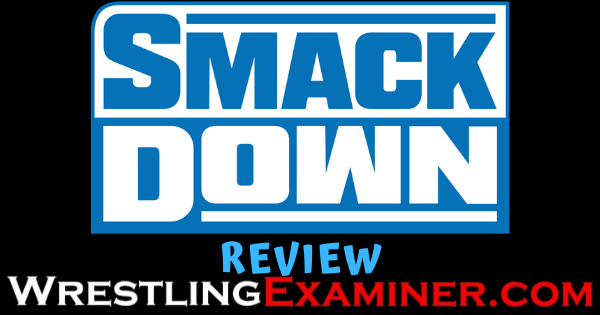 It was the "Go Home" edition of SmackDown heading into Money In The Bank this week. After a couple of up and down weeks, "The Blue Brand" looked to head into this weekend's pay-per-view with some good momentum. In my opinion, that didn't really happen. At least not entirely. Don't get me wrong, there was some really good stuff on this week's episode. Unfortunately, there was also some things that fell flat. I know we're living in unprecedented times, but the "Go Home" edition of a show should get you hyped for the upcoming event. This just didn't do it for me. Instead of sitting here and vaguely dissing this week's show. Let's just get into some of the things I liked, and some of the things I didn't like from this week's SmackDown.
WWE SmackDown Likes
1. Sonya Deville vs. Mandy Rose: Here's the thing, at this point, I hate Otis with a passion. Simply seeing him on my TV screen makes my blood boil. So, seeing him and Mandy Rose in a backstage segment started the show off on a bad note for me. Luckily, that bad taste in my mouth went away as soon as Otis did. I've been hot and cold with this entire fiasco of a storyline, but I have to admit, Sonya Deville and Mandy Rose are doing a great job on their end of it. That's kind of what frustrates me about this whole thing. Sonya and Mandy clearly had the chops to pull off a great feud. They have enough history, and have been built as best friends long enough for this feud to have gotten over without the involvement of Dolph Ziggler, or the likes of Ottis. Friday night proved that. Their match was physical and entertaining. Sonya pulling off Mandy's eyelashes, and dominating the match early, made her look like a badass. When Mandy fought back, and matched Sonya's level of physicality, it added some depth to her character. Both these ladies have showed me something over the past few weeks. Sonya has proved she can be a compelling character, and Mandy has proved she's much more than eye candy. Sonya Deville picked up a roll up victory on Friday, but this feud is clearly not over. If they would just cut way back on the Otis, I'd enjoy it a lot more.
2. Jeff Hardy Returns: I've been pretty tough on Sheamus lately, and it's not because I don't like him. On the contrary, I've always enjoyed Sheamus. What bothered me was WWE heating him up, simply to feed him to Jeff Hardy upon his return. You might be asking yourself why I've got this under the "like" category then? Especially considering that everything went exactly the way it had been telegraphed to go for weeks. Simply put, Sheamus won me over with his promo. Jeff's babyface promo was straight out of the "babyface 101" textbook, but Sheamus on the other hand…he spoke some real truths. Jeff Hardy is one of the most complex figures in pro wrestling history. On one hand, he's one of the most innovative, and courageous performers to ever set foot in a ring. On the other hand, he's one of the most reckless, irresponsible, and untrustworthy performers to ever step foot in a ring. While WWE tried to romanticize his issues with "demons" over the last few weeks, Sheamus wasn't having that. I really enjoyed Sheamus calling out some of Hardy's short comings. Saying he's "sick of Hardy's wasted 2nd chances" hit the nail right on the head for me. It wasn't a shoot by any means, but I did find myself switching to "Team Sheamus" after his promo. That made watching Jeff Hardy squash Sheamus a little tough, but I can't say I didn't see it coming. Either way, I enjoyed this segment more than I thought I would. FELLA!
3. Lacey Evans and Tamina vs. Sasha Banks and Bayley: It's 100% fair to say the ladies carried the show this week. Sonya Deville and Mandy Rose kicked started the show with strong match. Then, Lacey Evans, Tamina, and the former Boss N' Hug Connection delivered another great outing. Sasha and Bayley enjoyed the early advantage, isolating both Tamina and Evans on different occasions. However, the tables eventually turned. I particularly enjoyed the finish of the match where Bayley was channeling her inner Sheamus, and talking smack to Michael Cole, before getting caught with a super kick and Samoan Drop combination for the win. Tamina earning a pinfall victory on the Friday night is pretty much the kiss of death to her chances of winning on Sunday, but that didn't ruin this for me. I enjoyed this match, and look forward to moving forward in the Bayley/Sasha Banks story.
WWE SmackDown Dislikes
1. Braun Strownman and Bray Wyatt Face to Face: It hurts me to put this in the dislike section, but I really didn't like it. At least not entirely. Bray Wyatt is a genius, and has my complete respect. His counter part in this feud however, thats a different story. I had already conceded that Strowman wasn't ready for the spot he's in, but the more and more I see him in the ring with Wyatt, the more and more I dislike his character as a whole. I've never been a Strowman hater, but recently I've gotten the vibe that he's just playing the role of wrestler. I close my eyes when he's cutting his babyface promos, and I swear I'm listening to Hulk Hogan. Its just not working for me. Wyatt has done virtually all the heavy lifting in this feud, and is honestly the only reason it's been even slightly entertaining. I've always liked the whole "Get These Hands!" gimmick, but seeing it in the top spot now, makes it painfully obvious that it's not a top gimmick. There's very little substance behind it. This storyline with Wyatt should've been the perfect opportunity to give Strowman more substance, but it just hasn't happened, and it's clearly not Wyatt's fault. As crazy as it sounds, Wyatt told Strownman to "Come Home" this week, and I think that might be the best thing for Strowman. Just keep this in mind, before Roman Reigns pulled out of WrestleMania, Strowman wasn't even booked on the card. There's a reason for that. Maybe some more time under the Wyatt learning tree is exactly what the doctor ordered. Either way, Wyatt gets his championship back on Sunday and we can all move on from the underwhelming Strowman era.
2. Daniel Bryan, Drew Gulak, and Otis vs. King Corbin, Cesaro, and Shinsuke Nakamura: It hurts me so bad to dislike anything that Daniel Bryan is involved in, but I can't stand Otis. I'd say my hate for Otis outweighs my love of Daniel Bryan. The 6 man tag match itself was ok, but man, I've never wanted to hear Elias' guitar riffs so badly. Last week I was completely convinced that Elias would make his triumphant return to team with Bryan and Gulak this week, but alas it was the Chris Farley wannabe instead. Like I said, the match itself was fine, and there was actually many aspects of it that I enjoyed. Specifically the finish. I've been of the mindset now for many years that performers should finish matches with more than just their finishers. So you can imagine the elation I felt when Corbin pinned Gulak after a Deep 6. It just makes logical sense for a signature move to be enough for a win once in a while. It makes a finisher seem that much stronger when it's used. Despite that though, Otis ruined this for me. He shouldn't even be part of the Money In The Bank Ladder Match when guys like Ricochet and Chad Gable can't even sniff it. He's clearly just there to entertain Vince McMahon, and make him laugh. My only hope is that Otis drops back down the card once he's unsuccessful on Sunday, but that seems like wishful thinking at this point. He's clearly over with the only person who's opinion matters; Vince McMahon.
If your an Otis fan, this week's article probably comes off like a hit piece, but I have to be honest, and he's honestly not my cup of tea. We'll see what happens at the Money In The Bank pay-per-view, and how that impacts the booking on Friday nights. I'll try to be a little more positive next week. As long as Otis isn't the new Mr. Money In The Bank.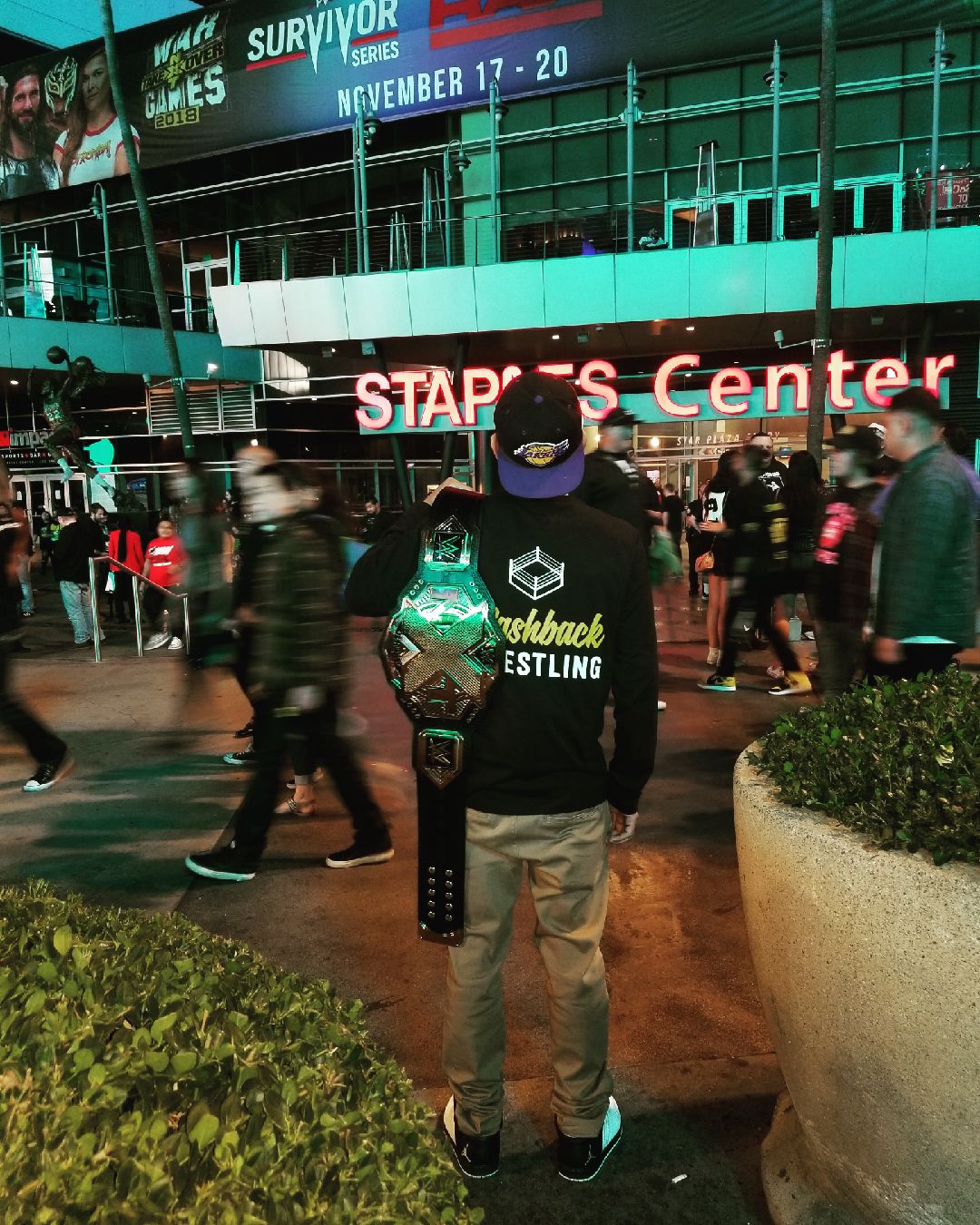 I'm Wesly Avendano. Life long wrestling fan from a small town in Southern California. Writing and wrestling are two of my passions so why not combine them and see what happens. I'm currently the host of Flashback Wrestling Podcast. Favorite all time wrestler is a tie Bret Hart. Favorite current wrestler is AJ Styles. Don't forget to follow me, and the Flashback Wrestling Podcast on Twitter @fbwpodcast and Instagram @flashbackwrestling.