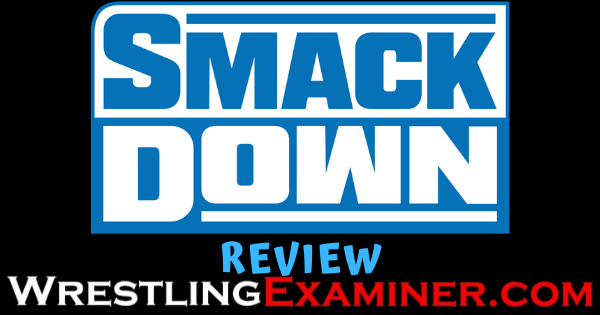 Team Blue delivered another edition of SmackDown on Fox, Friday night. We've officially entered week 2 of Otis' regrettable reign as Mr. Money In The Bank, and I'm grateful for one thing; we got less Otis. It wasn't necessarily a jam packed show, but we did get some advancement in key storylines, and the conclusion of the first round of the Intercontinental Championship Tournament. Perhaps most importantly though, "The Phenomenal One" has officially returned to "The House That AJ Styles Built." That won't completely cover up all of the Otis' stink that has been lingering on SmackDown for months now, but it will certainly help. Before I jump into another Otis tirade, let's just jump into my likes and dislikes from this week's episode of SmackDown.
WWE SmackDown Likes
1. The Dirtsheet: The Miz and John Morrison were back this week with another scintillating edition of The Dirtsheet. Much like last week, Miz and Morrison targeted the current Mr. Money In The Bank, Otis. As a proud Otis hater, this was extremely entertaining for me. The high point had to be the reiterating of Otis being a "clumsy, sweaty, muttering, studdaring, bearded, momma's boy, bufoon." Call me a jerk, but I couldn't agree more. After berating Otis, "MC Miz" and "Johnny Drip Drip" moved on to one of his "enablers," as they so eloquently put it, Braun Strowman. After going in on Strowman with the help of puppets, Miz and Morrison found themselves face to face to face with The WWE Universal Champion. After a bit of banter, Morrison challenged Strowman on behalf of The Miz, and despite Miz's best efforts, the match went the way we'd imagine. However, after the match, we got a little bit of a swevre as Strowman accepted Morrison's challenge to a Handicap Universal Championship match at Backlash against himself and The Miz. This was a bit of a shocker considering that Strowman's feud with Bray Wyatt didn't seem to be over. This is most likely just filler before we get to the inevitable Strowman vs. The Fiend Universal Championship match. Either way, it was a strong start to this week's show.
2. AJ Styles is back: "The Phenomenal One" is back on the show that he carried for nearly two years. Styles took on his old rival Shinsuke Nakamura in an Intercontinental Championship Tournament first round match up. The match went as expected. Both men fought hard with plenty of counters and near falls. Nakamura showed off some of his dynamic offense with plenty of knee strikes, and a sliding German Suplex. Styles would have the best spot of the match, countering Nakamura's triangle into a Styles Clash for a near fall. Ultimately, "The Phenomenal One" would hit the Phenomenal Forearm to complete his triumphant return to "The Blue Brand." Not having any Daniel Bryan on this week's episode was a bit of a downer for me, but getting some AJ Styles in the mix, more than made up for it. Friday nights just got a lot more PHENOMENAL.
3. Charlotte vs. Bayley: There's hope for me liking Otis one day! You're all probably tilting your heads right now and asking  "What the hell does Otis have to do with Charlotte or Bayley?" Here's the thing. I've never been a Bayley fan at all. I was never a "hugger," nor was I a fan of the new Bayley. In fact, I've been one of Bayley's biggest detractors since day one, but things change. Maybe it's the fact that she's in there with Charlotte Flair, maybe the character just grew on me, or maybe she's just not as bad as Otis. Whatever the case, I've really enjoyed the last month or so of the Bayley/Sasha Banks saga. Obviously, adding Charlotte to the equation has made it more appealing, but I have to praise Bayley for holding up her end of the bargain. I enjoyed the Champion vs. Champion bout we got this week. Oddly enough, it was the 2nd heel vs. heel match of the night, which isn't a common occurrence, but it just worked for me. Bayley really held her own with "The Queen," even without Sasha at ringside. The match was a back and forth affair, with both women taking control at various points. Despite how much my feelings towards Bayley might've changed, Charlotte was clearly superior competitor in this match. She showcased her god given athleticism throughout, but was eventually out maneuvered by the SmackDown Women's Champion, who rolled her up, and grabbed the ropes to pick up the 1-2-3. Flair's part in this saga might be done for now, but a backstage clip of Bayley accusing Sasha of not believing she could beat Charlotte, just throws another log onto the slow burning feud that is Bayley vs. Sasha Banks.
WWE SmackDown Dislikes
1. Mixed Tag Team Match. You all knew this was coming. If it was possible to put half of this match in the "like" section, I would have. I honestly enjoyed 85% of this match. The Sonya Deville/Mandy Rose feud honestly has substance, and history behind it. I just don't understand why they had to add Dolph Ziggler and Otis to the mix. Like I said earlier, I'm grateful that we got less Otis this week, but even the small amount we got was annoying. Deville and Rose did the best they could to carry the match, and actually had a number of solid hard hitting exchanges before Deville sealed the deal with a knee to the back of Rose's head. I popped after the match when Ziggler hit Otis with a Superkick as he was checking on Mandy. I'm sure some of you already knew that though. Here's hoping we get even less Otis next.
2. Jeff Hardy vs. Sheamus: Here's even more evidence that Otis might scratch and claw his way onto my good side one day. Remember a few weeks ago when I was burrying Sheamus on the reg? Yeah, I know, seems like ages ago now. Over the last 3 weeks I have firmly switched to team Sheamus. This match did nothing but reinforce that. "The Celtic Warrior" absolutely dominated the entire match, which should've been the first clue of how things would end. Even when Hardy got his offense in, he looked to be one step too slow. Maybe it's just a little bit of ring rust, considering that Hardy hasn't exactly been a workhorse lately, or maybe "The Charismatic Enigma" just got old before our very eyes. Either way, I would've preferred to have seen Sheamus advance to a showdown with Daniel Bryan, rather than seeing Hardy pull off an undeserving win. I have a feeling Sheamus will end up costing Hardy against Bryan though, and we'll be right back where we started before long.
Not the best effort from Team Blue this week. There was some redeeming elements, but overall, it was a sluggish and uneventful show. Had AJ Styles not returned, I probably would've been a lot more critical, but I'm a mark, and I can't help it. Next week has the potential to deliver a strong show, mostly because this week's was so underwhelming. Who knows, maybe the next week is the week that Otis finally gets over with me. I wouldn't hold my breath though.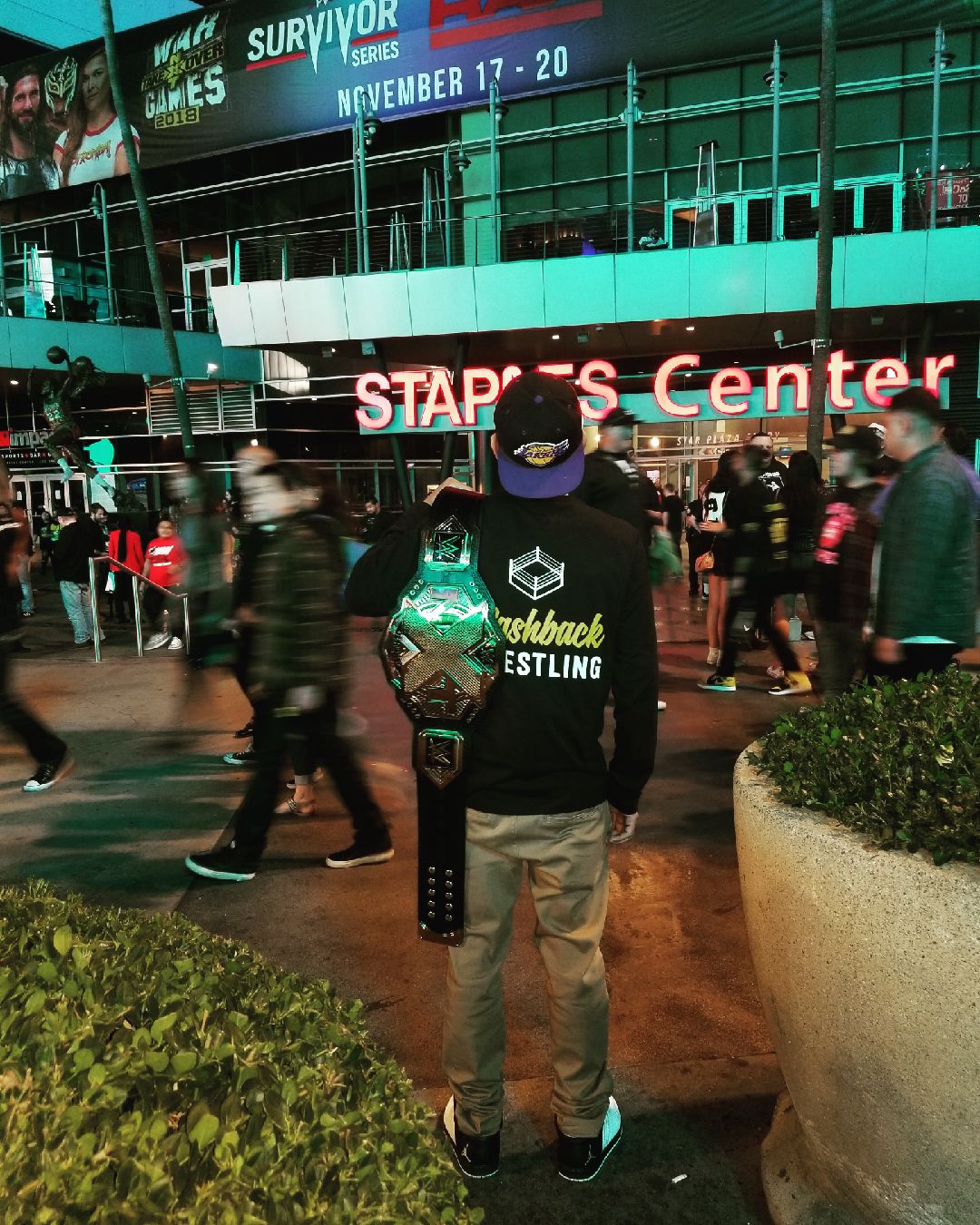 I'm Wesly Avendano. Life long wrestling fan from a small town in Southern California. Writing and wrestling are two of my passions so why not combine them and see what happens. I'm currently the host of Flashback Wrestling Podcast. Favorite all time wrestler is a tie Bret Hart. Favorite current wrestler is AJ Styles. Don't forget to follow me, and the Flashback Wrestling Podcast on Twitter @fbwpodcast and Instagram @flashbackwrestling.