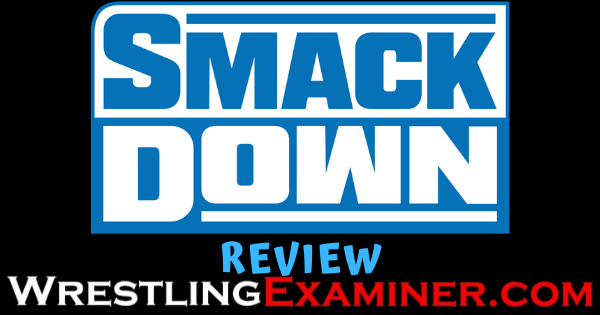 Wow. Just, wow. After the borderline burial job I did on Otis last week, the wrestling gods decided to reward me by making him the new Mr. Money In The Bank. This week's episode of SmackDown saw a lot of the fallout from the most unique Money In The Bank pay-per-view in WWE history. You would think that I would've hated this week's Otis heavy edition of "The Blue Brand," but on the contrary, this was a very enjoyable episodes of SmackDown for me. I can not stress this enough; I despise the Otis character, but everything else on the show this week was stellar. From The Miz and Morrison carrying the Chris Farley knockoff, to the start of the Intercontinental Championship Tournament, we even got an appearance by "The Queen." I refuse to let an overgrown comedy act ruin Friday nights for me. Here's some of the stuff I really enjoyed from this week's SmackDown, and some more reasons why I dislike Otis.
WWE SmackDown Likes
1. Elias vs. King Corbin: We've got ourselves an Intercontinental Championship Tournament, boys and girls. After Sami Zayn failed to defend his championship within the 30 day window, he was stripped of his title, and now a new champion will be crowned. Elias and King Corbin kicked off the festivities for us. I rather enjoyed this match up. The history between these two offered a excellent back drop to what turned out to be an intense, hard hitting match. It was back and forth throughout, which is what you'd expect from these two, with Elias showing an intensity we don't normally see from him. Both men fought hard, and arguably put on the match of the night. The finish came when Elias became incensed by Corbin destroying his guitar, responding with a knee to the face, and a roll up for the win. Elias kind of no sold his broken guitar after the match, which is kind of odd considering that his rage over his shattered guitar is what propelled him to the win. Regardless, I really enjoyed the match. It was a great way to kick off what looks poised to be an entertaining Intercontinental Championship Tournament.
2. "The Queen" makes an appearance: Slumping ratings across all brands has prompted WWE to implement the "Brand Invitational," allowing superstars to appear on multiple shows. Friday, "The Queen" returned to the show where she won 5 out of her 12 Championships. Charlotte didn't get to brag for too long before Bayley and Sasha Banks crashed the party. Things got interesting rather quickly with all three women exchanging insults. Bayley and Sasha claimed Charlotte only has her spot because she's Ric Flair's daughter, while Charlotte attempted to cause a rift between The Role Models. Perhaps the most savage line delivered belonged to "The Queen" when she told Bayley "Sasha made you relevant in NXT." It was a great segment with all 3 heels shining. Sasha didn't have to say much to get her point across. Bayley had some perfectly timed interruptions on the few occasions when Banks attempted to speak, and went on to challenge Charlotte to a Champion vs. Champion match. "The Queen" accepted, but had one last question for Sasha before leaving. "Sasha, are you your own woman? Or are you just gonna be Bayley's lackey, and an after thought?" Whoa! The shots have been fired, and even more seeds have been planted for the split we've all been waiting years to see. Great job by all three ladies here.
3. Daniel Bryan vs. Drew Gulak: I mean c'mon. You guys knew this was coming right? I approve of 99.9% of things that Bryan is involved in. This was no exception. From the get go, the announcers emphasized the fact that Bryan and Gulak are friends, and training buddies. The match itself started off slow with some early grappling by these two mat technicians. The intensity gradually picked up with Gulak beginning to focus on Bryan's neck, and Bryan focusing on Gulak's left leg with a series of vicious shin breakers and dragon screw legwhips. It was the kind of match you'd expect from these two incredible workers. At it's peak, the match became pretty stiff with Gulak laying in his blows, and Bryan responding with an explosive German suplex. It looked like Gulak was going to apply his patented Gu-Lock, but Bryan was able to counter, hit a nasty modified dragon screw legwhip, and lock in his Heel Hook for the win. It was a great match, with a lot of intensity, and a great pace. The post match saw a Daniel Bryan interview, and a handshake between Bryan and Gulak. I'm calling it now, Gulak turns on Bryan and costs him the Intercontinental Championship. I think its just a matter of when it happens.
4. Sonya Deville's promo on Mandy Rose: This promo was short and sweet, but it accomplished everything it was supposed to. Sonya has really found her voice during this feud. Next week we get a mixed tag match with Mandy Rose and Otis taking on Sonya Deville and Dolph Ziggler. Deville has promised humiliation, and I for one, believe her. Deville has played the heel role to perfection so far, evident by this promo. I hate that this is the angle that propelled Otis to becoming Mr. Money In The Bank, but I can't deny that we're watching the emergence of a star in Sonya Deville. Let's hope Otis focuses more on his own storyline and allows these ladies to continue telling a great story.
WWE SmackDown Dislikes
1. Otis: If it hasn't become glaringly obvious, I don't like the Otis character. I want to clarify that I don't dislike the performer, or even the character to a certain extent. What I dislike is the position he's been put in. If i felt like Roman Reigns wasn't worthy of the spot he'd been given, what am I supposed to think about Otis? A comedy act. A blatant rip off of Chris Farley. This is the guy that WWE has chosen to eventually represent one of their brands? This guy is going to bring in ratings? This guy is going to sell out arenas once everything goes back to normal? Of course not. It's pretty dumb to think otherwise. I could handle the Otis character when he was comedic relief in the tag team division. Even when he was comedic relief in the women's divisions, but to put him at the top of the card when talented performers all across the main roster can't catch a break, rubs me the absolute wrong way. Watching The Miz and John Morrison carry him during Miz TV, and during the main event of the night made me sick. A former WWE Champion, and a guy who has more talent in his small toe than Otis has in his entire robust body had to bump all over the ring, and put over a comedy act. That makes no sense to me. Otis is two steps above the Eugene character to me at this point. The longer he stays atop the card, the longer SmackDown will have a massive anchor weighing them down.
Overall, this week's episode of SmackDown was extremely enjoyable, and next week promises to give it a run for it's money. AJ Styles vs. Shinsuke Nakamura, Jeff Hardy vs. Sheamus, and Charlotte vs. Bayley have all already been announced for next week. With a stacked card like that, all WWE needs to do is cut down on the Otis, and throw in some Bray Wyatt, and it'll be another strong Friday night. Sorry to all you Otis fans out there. I don't mean to bury your boy, it's just how I feel.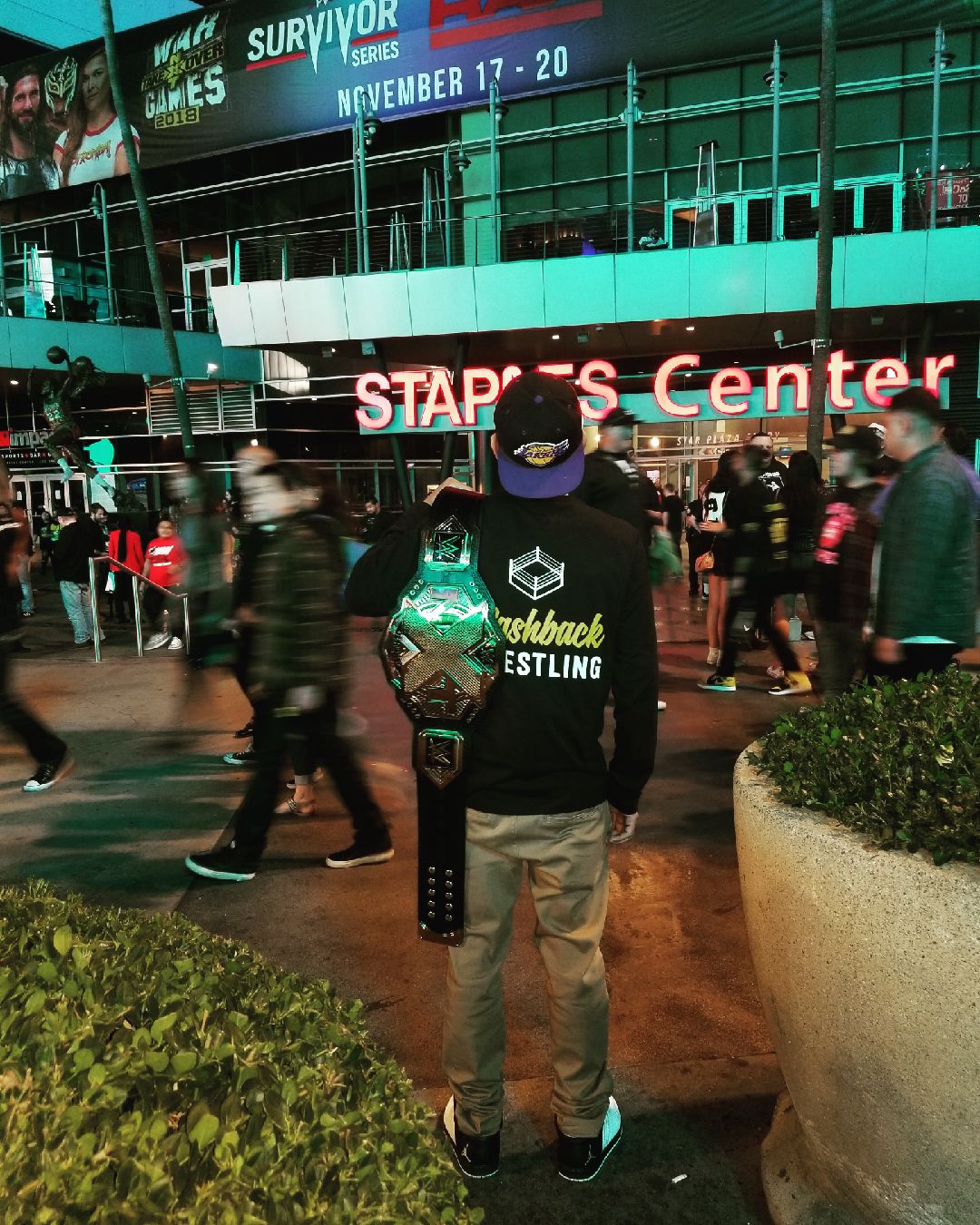 I'm Wesly Avendano. Life long wrestling fan from a small town in Southern California. Writing and wrestling are two of my passions so why not combine them and see what happens. I'm currently the host of Flashback Wrestling Podcast. Favorite all time wrestler is a tie Bret Hart. Favorite current wrestler is AJ Styles. Don't forget to follow me, and the Flashback Wrestling Podcast on Twitter @fbwpodcast and Instagram @flashbackwrestling.