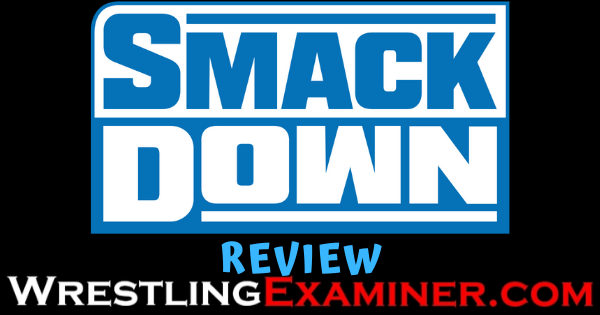 The WWE Performance Center was once again the backdrop for this week's SmackDown, and what a show it was. I've been writing this article for a couple of months now, and I'm happy to say, SmackDown has gotten progressively better in that time. The first show I covered was the first show without an audience, and I think "Team Blue" has come far since then. It's not perfect by a long shot, but it's managed to improve every week, which is more than I can say for it's Monday night counterpart. This week had a little bit of everything. Some Money In The Bank qualifying matches, a Women's Tag Team Title match, and even a bit of nostalgia. It's hard to have a bad show with all those ingredients present. Here's some things I liked, and some I could've done without.
WWE SmackDown Likes
1. The Tag Team Division opens the show: I've gone on record before saying that WWE needs to put more of an emphasis on it's Tag Team Division. I'm happy to say, this week, they listened. The new SmackDown Tag Team Champions kicked things off with what was seemingly going to be a textbook New Day promo. However, they were interrupted by The Lucha House Party, who were then interrupted by Miz & Morrison, who themselves were interrupted by the new kids on the SmackDown block, The Forgotten Sons. As expected, things broke down into a brawl, but surprisingly it was The Forgotten Sons who were left standing at the end. When The Forgotten Sons debuted, I mentioned that they could be players in the Tag Team Division, if booked properly. This week was a good first step in that direction. By bringing up their military history, and having them stand tall over 3 established main roster teams, WWE endeared them to some fans, and made them look like a legitimate threat. I'm excited to see where the Tag Team Division goes from here.
2. Sasha Banks vs. Lacey Evans: I've been hot and cold on the whole Sasha/Bayley storyline. I'm not just talking about right now either. Bayley and "The Boss" have been on a main roster collision course for years now, but the trigger has never been pulled. During this time, they've hooked me, and lost me, on multiple occasions. This week, they reeled me back in a bit. "The Boss" took on Lacey Evans, and was looking to secure her spot in the Women's Money In The Bank Ladder Match. That didn't happen. The match itself was pretty awesome though. Sasha targeted Evans' right hand early, and often throughout the match, and looked poised to pick up the win. The finish was brilliantly booked as Bayley saved Sasha from losing, only to inadvertently cost her the match seconds later. The seeds continue to be planted for the main roster feud that fans have been salivating for ever since NXT Takeover: Brooklyn. I'm back in…for now.
3. "The Game" Closes The Show: At the beginning of the night, I honestly thought the whole "25 Years of Triple H" thing was kind of self serving, and I was completely ready to crap all over this segment. I'm happy to say, I was 100% wrong about it. Triple H was as entertaining as ever, and when you get cameos from "The Show Stopper," "The Billion Dollar Princess," "The Nature Boy," "The Road Dogg," and "The Chairman of the Board," it's hard to have a bad segment. Hunter and Shawn were at their comedic best, and I legitimately laughed out loud when Shawn mentioned "Stephanie No Fun." It wasn't 1997 DX, but it was fun, and Vince McMahon's inclusion at the end was just a cherry on top. Vince finally acknowledged Triple H as his son-in-law, referenced the Katie Vick debacle, threw some shade on the "Bayley, This is Your Life" segment, and called the celebration "God awful." It was an awesome finish to what was a pleasant surprise of a segment for me. I wouldn't want this to be the norm on Friday nights, but as a one off, it was great.
WWE SmackDown Dislikes
1. Sheamus' Obsession with Michael Cole: I just want to start by saying that I like Sheamus as a performer. However, his booking ever since his return from injury has been incredibly lacking. Things didn't get much better this week for the "Celtic Warrior." After picking up another meaningless win over an enhancement talent, Sheamus once again turned his attention to Michael Cole. I know what the creative team's intentions are. Make Sheamus look like an unstoppable bully, then feed him to the returning Jeff Hardy. The only problem is, they've chosen Michael Cole to be the target of Sheamus' intimidation tactics. It's almost as if the creative team has forgotten, or hopes we've forgotten, about the Heidenreich/Micheal Cole angle. I'm not a fan of this, and I don't see it changing when Jeff Hardy gets added to the mix.
2. Braun Strowman and Bray Wyatt's History: I was genuinely disappointed by this video package. When they announced last week that we'd be getting a crash course into Strowman and Wyatt's history, I was pumped. WWE's production team is elite when it comes to putting together video packages. This particular video package though, fell pretty flat to me. I thought we were gonna get video packages similar to the ones we've been getting on Jeff Hardy. Instead, what we got was a 3 minute rehashing of the stuff they've already shown. It was more images of Strowman in the Black Sheep mask, and Wyatt's initial introduction of him. Then, a flash forward to current times. I wasn't a fan of it. It left me wanting more, in a bad way. Maybe there isn't as much meat on the Strowman/Wyatt bone as it originally seemed. I'm ready to see Wyatt get his Championship back, and move on to better things.
Despite the misses, it was another overall strong show. The build to the most unique Money In The Bank pay-per-view ever is going pretty well so far, and by next week, the field should be complete. Maybe I've lowered my standards, maybe WWE is actually trying to fix it's mistakes. Whatever the case, I'm glad the show quality has greatly improved. I look forward to another good show next Friday evening.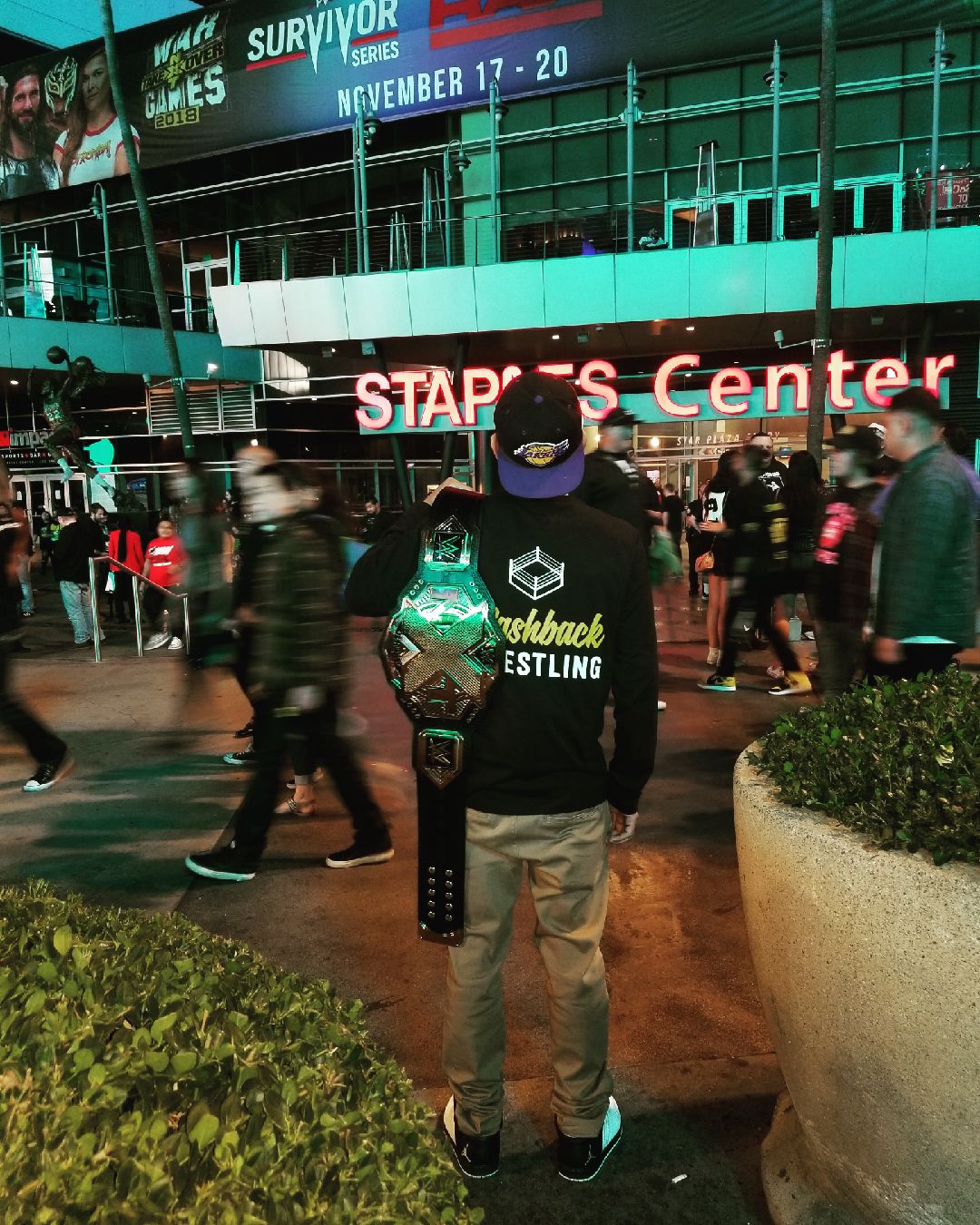 I'm Wesly Avendano. Life long wrestling fan from a small town in Southern California. Writing and wrestling are two of my passions so why not combine them and see what happens. I'm currently the host of Flashback Wrestling Podcast. Favorite all time wrestler is a tie Bret Hart. Favorite current wrestler is AJ Styles. Don't forget to follow me, and the Flashback Wrestling Podcast on Twitter @fbwpodcast and Instagram @flashbackwrestling.