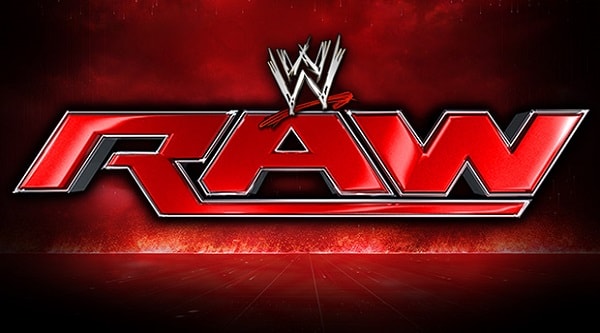 Were you a fan of Raw during the "supershow" era? Do you enjoy fresh match ups and new superstar interactions? Have you been pining for the villainous Roman Reigns to finally get his comeuppance? If so, this was the Raw for you.
Braun Strowman: The People's Champion
The WWE is doing a great job of accidentally getting Braun Strowman over as a babyface. I'm relieved too, because things didn't look to promising coming out of Wrestlemania.
Roman Reigns was in the process of computing a robotic response to his victory over Undertaker in a sit down interview with Michael Cole. He barely got a few sentences out before he was bulldozed by the behemoth.
He continued to slowly brutalize "The Guy" while the security guards tried to stop him with their words. It was awkward because no matter how far Braun went, nobody would stop him. Not when he smashes his face in between that giant blue thing, and not when he threw him off the ramp while he was on the stretcher.
Even better, every time the dust cleared and the medics attended to Roman, Braun Strowman would come back on screen and the crowd popped (can't blame this on the post Mania crowd). Strowman flipping the ambulance was cartoonishly awesome and the feat alone makes him impossible to boo. Roman Reigns finally rode off in the ambulance and I half expected Braun to be nearby with a detonator, blowing up the ambulance.
I don't see how Reigns is supposed to show up at Payback after that, I think he should be off tv indefinitely and come back repackaged. His character is a disaster and the crowd reaction proves that. If he comes back at Payback and has another forced babyface push, Vince McMahon may need to be tested for dementia.
Shake N' Bake
The superstar "shakeup' was the main reason why WWE put out one of the most solid episodes of Raw all year. It was a little weird too, because guys from Smackdown just showed up. Fortunately being coy about the format almost gave them a get out of jail free card and the fans were just excited to see Smackdown stars interact with Raw superstars.
First, The Miz and Maryse showed up much to the delight of the fans, and beautifully continued to roast John Cena and Nikki Bella (almost ignoring the fact that they were beat at Mania). Then Dean Ambrose came down, said some funny things and hit him with Dirty Deeds. At first I was confuse because it felt like a special Raw that just happened to have guys from Smackdown for the draft.
The Miz had a match with Sami Zayn after a backstage segment were Sami Zayn was being annoying again, and Kurt Angle put the two in a match. It's odd to have The Miz lose cleanly considering where he was (is) in the pecking order compared to Zayn, but I'm not going to complain about Sami Zayn getting a clean win over a quality superstar.
As for Dean, he pissed off Kevin Owens because the US Champion believes he's the most relevant champion on Raw and they were in the main event. Most of us are familiar with KO and Dean's battles before the brand split. This was a reminder of how good they work together.
Owens threw Ambrose military style into the ring post, and Ambrose's clothesline on the US champ while he was straddling the ropes were two highlights of that match.
Dean Ambrose getting a clean win over Kevin Owens is something they just won't do on a normal episode of Raw. But obviously Owens is going to Smackdown and he can afford to take the loss. Also the fans did dig the finish especially when Chris Jericho came back and broke the code on KO's face.
Women's Shake Up
The Women's segment was my favorite of the night, a change of pace because I've hated the women's segments lately. It seemed like Sasha Banks was finally about to turn heel on her bestie Bayley when Alexa Bliss showed up, shortly followed by Mickie James. The look on Sasha's face was delicious.
I checked out during all the talking parts because I was too busy thinking about all the awesome matchups for Bliss. Her work on SD Live has been near perfect (I just hope the writers on Raw don't ruin it) I'd love to see her and The Boss or she may actually be able get Bayley over. That is, if she's still holding the title because Nia Jax may have something to say about that after getting a clean win over Charlotte (thank you shake up).
After Nia beat up everybody and left, Bliss just watched the mayhem from the bottom of the ramp and I couldn't help but be excited for what's going to happen in the coming weeks.
WE Slayed the King
Seth Rollins segment was simple, he came out to thank the fans for 'giving him another chance' and it was great. Alpha male babyfaces like Rollins normally don't humble themselves to the fans these days and he did it in just a way that felt genuine.
It looks like he'll be staying on Raw, and they need to waste no more time jumping into this Samoa Joe feud. The only problem is that Joe has cooled down since his debut and they need to start presenting him as more than just Triple H's lackey, especially considering the King has been slayed.
The Demon King is back (redo)
Last week's comeback for Finn Balor was wasted on a tag match so I prefer this weeks, which was a stuff match with… that one guy… Jinder Mahal. Why did he face Jinder Mahal?!
Ok, so it was weird that the most over superstar on the roster had trouble with the biggest jobber on the roster. But aesthetically seeing Finn take those big bumps, get bloodied, and win is something we can all get behind. The injury has kept him fresh, so right now he can do no wrong.
A sweet little cherry on top was Bray Wyatt showing up and mentioning the demons name. It was cool and I hope their feud is exciting. The problem is, not a single Bray Wyatt feud is exciting so if Vince is just going to have them disappearing and playing with fog machines, I'm going to riot.
Purple Stuff
Nothing really shook up with the cruiserweights, except a much needed heel turn from a very cold TJ Perkins, whom beat Austin Aries in a match. Not a special match, just a match.
I really like Neville more and more, did you see how he was staring at Austin Aries? He looks like a mad man. He has truly turned into a special character and stands out more than anybody on the roster. The tone in his voice, his pauses, and his accent is the cherry on top. I really don't see how they can take the title off the king!
Two-Day
The New Day lost again cleanly to The Revival and it looks like they are heading to Smackdown. It is awesome to see The Revival debuting with this much heat (they even made a T-shirt for breaking Kofi's ankle) and Smackdown should envy the Raw tag team scene. The ending of the match was brutal, btw, I thought Woods died.
Mush Em'
I really want The Hardy Boyz to remain hot as long as possible, but teaming with their Payback opponents, Sheamus & Cesaro against The Club and The Shining Stars won't help.
I just don't understand why they are wasting their first feud since coming back to WWE on babyfaces they completely get along with. I don't get it.
Final Thoughts
Raw didn't make much sense but it was still fun and I loved most of the booking. Charlotte taking a clean gutsy loss was great (they even let Dana Brook do a babyface thing backstage), and I enjoyed the Smackdown talent showing what they can do on Raw (mostly Alexa Bliss). I'm even happier that AJ Styles didn't show up.
I fully expect Charlotte, Kevin Owens, The New Day and Enzo & Cass to show up on SmackDown Tuesday. Finn Balor and Samoa Joe are my wild card options. This shake up is sort of genius because it freshens up the product and gives WWE a mulligan on their botched storylines. I can't wait for more surprises.
My grade: B+, I like wrestling today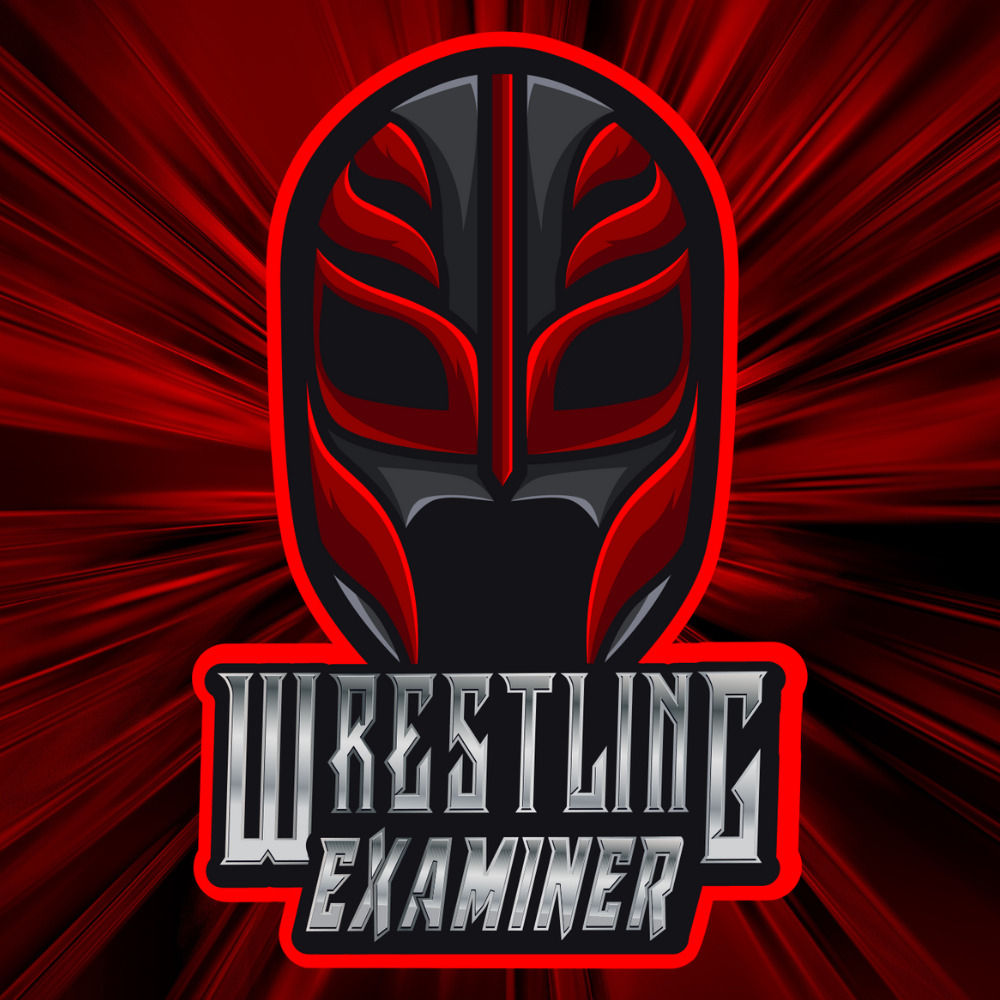 Huge fan of pro-wrestling for over 25 years. Lived through the Monday night wars (WWE/WCW) and the ECW revolution. Currently a big fan of Lucha Underground, NXT, MLW, PWG, and even Impact Wrestling…