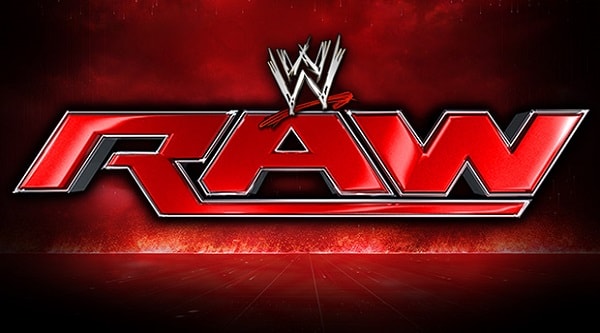 Monday Night Raw came into Portland with a heavy card and a lot of potential for a great show. The Portland crowd was definitely ready, because this was one of the most participatory crowds I've seen in weeks. Unfortunately when it comes to booking great matches, the booking team tends to forget that the ending of the match is crucial to the overall match quality. Not a single one of the major matches on the card had a clean finish. Not only that, the finishes were pretty much duplicates from other matches on the card. I'm so mean to Raw, so let the bullying campaign continue…
Samoan Machines
The show opened with a contract signing for Samoa Joe with the general manager and the commissioner. I do like the fact that Joe is being treated like a star with a huge contract signing his second week on the show. I can also see how some could argue that he's being presented as if it took 18 years for him to finally catch a break. I understand that they're also trying to present him as someone loyal to the Authority, but the way Joe expressed gratitude for Triple H finally "believing" in him is a little too close to the humble underdog and that's no good.
On the upside, Stephanie McMahon putting her McMahon stench all over him gave him all the heat he needed to be hated because the Portland audience definitely booed him. Then Roman Reigns came out. All of a sudden Joe seemed like the lesser of two evils. Reigns didn't really have any business being out there. I'm glad the match was made though because it was awesome. Having him attack Reigns during his entrance was smart because it put him over as the Destroyer they are presenting him as. It led to him dominating Reigns the bulk of the match.
This was one of the better Reigns matches for me because it was mostly him fighting from the bottom, and trying to grunt and punch his way into a typical Reigns victory, but he was never able to do it. Braun Strowman interfered and distracted Reigns while Joe picked up the victory. They literally did the same ending 45 minutes ago with the women's division. I guess as wrestling fans we're just supposed to be ok with this, but I'm not. That type of lackadaisical booking brings down the quality of the match greatly.
Universal Title, You're Next!
Goldberg had perhaps his strongest mic performance ever. Yes, ever!! Of course that's not saying much because it's Goldberg, but still. When he took the List of Jericho and wrote his name and said "Goldberg just made the list," it perfectly summarized his character for me. It was just purely bad ass. Now, I'm not sure how to feel about the match that was made at Fastlane for a few reasons. Goldberg is a killer, who squashed Brock Lesnar in 90 seconds and therefore his mystique needs to be consistent. That leaves them with limited options, having Brock and Goldberg fight for the Universal title may not go over well with most because they're part timers. On the other hand, maybe putting the title on one of these guys will add a little prestige to the Universal Title. Lifting it out of the half comedic bromance going on with Chris Jericho and Kevin Owens could be a good thing.
I got Your Front
With all that to think about, it's hard to truly get excited about this. But everything with Chris Jericho and Kevin Owens is entertaining if nothing else, so I'm on board. Jericho making the match on his best friends behalf could be the beginning of the end of JeriKO (never said that before). Things turned around for the best pals though, Owens assured Jericho that he'd help protect him against Sami Zayn later that night, just as he expects Jericho will do the same for him at Fastlane.
The U.S. Championship match was one of the matches that made tonight's card look so good. Not only is it a great match up, but the US Title is so inconsequential these days that they'll throw it on anybody to get a pop or move a story along. Of all the wack ass finishes of the night, this was the most effective. The cheating was quick, subtle (maybe too subtle, nudge nudge) and so blatant. I assume Zayn will get a rematch and get the belt down the line anyway. I wish he had a reason to pursue it, besides it being something to do, but that's a whole other complaint entirely.
Deja Vu
So I know that Braun Strowman showed up at the end of the show and received a ton of 'thank you' chants for beating up Roman Reigns, and that was great. But for some reason they spliced in a clip from a Oct/Nov episode of Raw. He squashed a bunch of guys, then he got on the mic and yelled at Mick Foley, saying that he warned him about giving him real competition. I get that they had nothing for him to do so they figured upping the numbers on the jobbers will make it better. It was just weird because the of lack of context. Reigns cost him the title last week and he wasn't even interested in getting revenge until Foley made the Fastlane match. When he approached the GM he just talked about wanting "everyone." But after Mick Foley made the match, it was like it had just occurred to him that Roman cost him the title last week. I just hate watching a variety show, it would be nice for things to continue from week to week. One thing we do get week to week is to see Strowman's performance improve. His delivery of that nonsensical promo and his face expressions are great. Another example of the superstar out performing creative.
Like A Bug
Speaking of squash matches, Bayley got in a forearm, a few punches and pushed Nia Jax into the ring post a couple of times. That was almost enough for Nia Jax to be counted out if it were not for the interference of Charlotte. Or should I blame the short attention span of the ref and Bayley?
In case we all didn't hate Charlotte enough, she went to the back and verbally trashed an uncharacteristically quiet Sasha Banks. I don't know why they did this, probably to get The Boss some airtime so she wouldn't be forgotten about. Or perhaps they're planting seeds for Wrestlemania.
Can't Sit Here
There was a match for the tag titles tonight in case you didn't notice. Regardless of the lack of fanfare Cesaro, Sheamus and The Club continue to have terrific matches. Cesaro and Sheamus' double team moves are fluid and stiff and they seem to add something new every week. Unfortunately Enzo & Cass were sitting ring side because apparently beating Handsome Rusev and that other guy was enough to become number one contenders. Even if so, why wouldn't they sit at the commentary desk? Oh yea, because they needed a "creative" way to end this match.
Dimming Stars
The New Day apparently pissed in Vince's BootyO's because they are stuck with burying the already buried Shining Stars. Is their new gimmick burying already buried stars as their getting buried?! So meta.
At least the match was good, I love Xavier Woods' ring work.
Ah!
Akira Tozawa had an impressive debut, plus the crowd was actually really into him and it looks like he could possibly get over in the future. I know I said the exact same thing about Jack Gallagher a month or so ago, and I said the same thing before that when another cruiserweight had an impressive debut. They're probably never going to get over though. They keep shuffling in these new performers every month or so, they showcase them in one match, give them a half feud… then they put them back on the assembly line with the rest of the purple division.
Assembly…
I want Austin Aries to have all the mic time. I enjoyed the back and forth between him and Neville until the rest of the Cruiserweights came to the ring. I suppose they needed to advertise for 205 live. The 6-man tag was great of course, pointless but great. The work rate anyway.
There was a lot of good wrestling tonight, but bad wrestling matches. They are struggling with the same problems booking wise. Or worse, they don't think it's a problem. It actually was still a pretty enjoyable show though. All credit to the boys in the back.
My Grade: b, no capitalization though jabroni's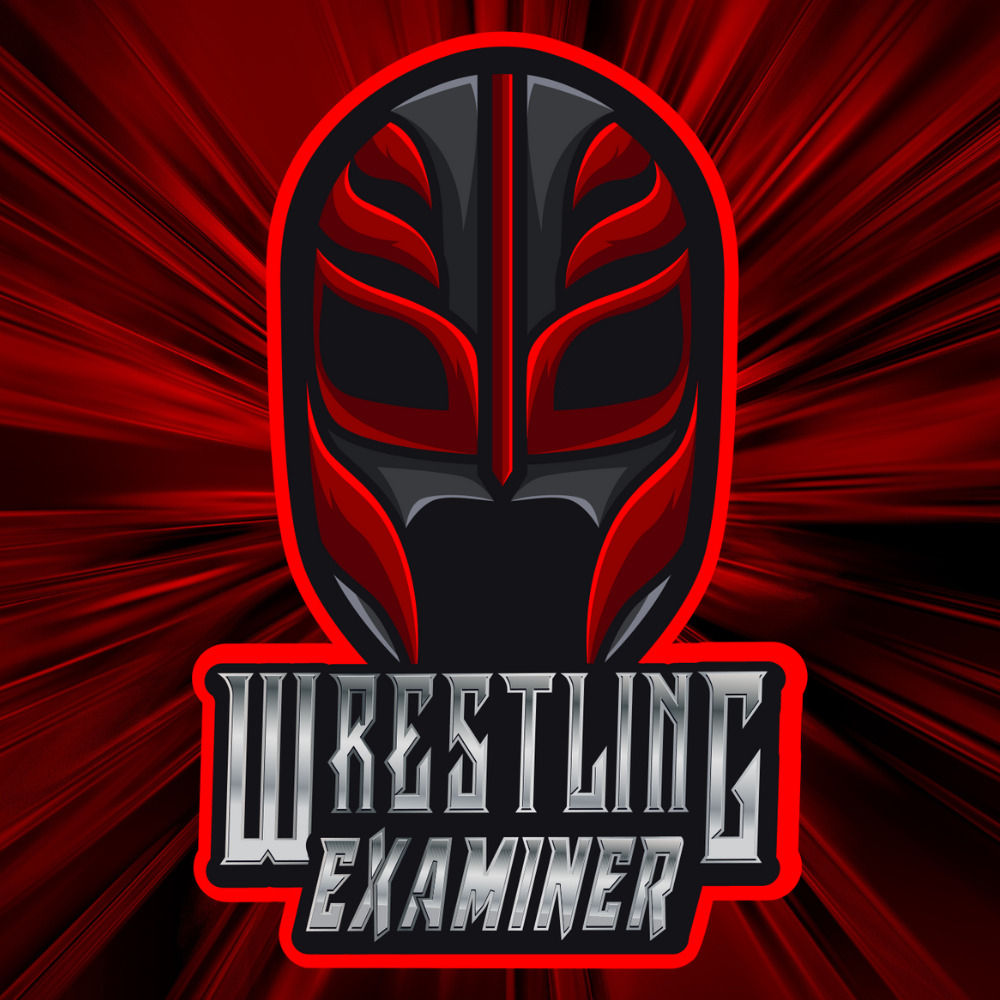 Huge fan of pro-wrestling for over 25 years. Lived through the Monday night wars (WWE/WCW) and the ECW revolution. Currently a big fan of Lucha Underground, NXT, MLW, PWG, and even Impact Wrestling…