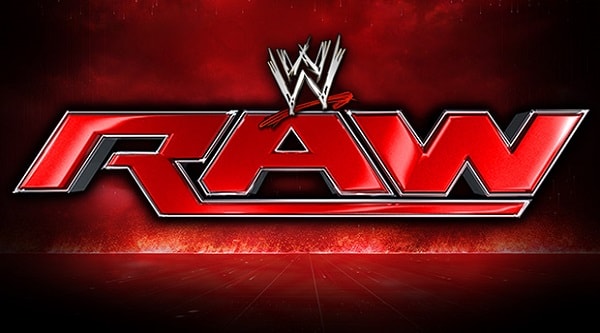 After a fun (and confusing) Royal Rumble Monday night Raw looked to set up matches for Wrestlemania, with a few interesting angles. Let's take a looks at the results
Joe's Gonna Kill You
The Seth Rollins/Triple H storyline had potential to be the best rivalry going into Wrestlemania. Last weekend Seth crashed the NXT Takeover special to call out The Game and ended up being forced out by security. But on Monday night he was face to face with the Billion Dollar Princess and he did not back down. I was looking forward to a strong babyface showing in the face of evil. But Rollins did what most mediocre babyfaces do these days, he resorted to childish insults. The bedroom insults are really starting to get on my nerves because they are based of nothing besides the fact that they are a couple, it makes no sennse. Normally I'm very much okay with somebody finally standing up to Stephanie McMahon; the scourge of the wrestling world. They have to find better ways to do it. Sort of how they do it so easily with John Cena.

Then Triple H came, and for a guy whom pretty much had his kids threatened, he was pretty calm. He's supposed to be the bad guy though, right?
In typical Triple H fashion he used about 20 minutes of mic time to explain what Rollins is dealing with. It was good stuff, just long. When Rollins finally came out he was blindsided by Samoa Joe. Then he got choked out in the middle of the ring.

Right then, Rollins got injured, and he and Joe knew it too. There is still no updates on the injury so there's no telling if he's going to make Wrestlemania. If he doesn't, I'm going to let out a Darth Vader style "NOOOOO". It would seriously be a shame if we missed Rollins at Mania again, no telling how bad Rollins feels. On the bright side, if he can get cleared before Mania, the injury could salvage all damage done to his character. Also, this is definitely going to get Samoa Joe some heat. Did you see his tweet?!
Speaking of Joe, I was extremely happy to see him finally come up to the main roster. Also in such a high profile feud. But I can't help but be disappointed he didn't go to Smackdown. Raw is very top heavy with superstars. Anyway, it should still be a good run with him on the roster. He's one of the few legit bad asses on the roster and he will add a interesting dynamic no matter where he is.
Promises
Kevin Owens and Chris Jericho opened the show bragging in typical fashion saying Owens proved everyone wrong including Mick Foley by defeating Roman Reigns. He thanked Jericho for the assist, but then his biggest helper came to the ring and demanded the title shot he was apparently promised.
Kudos to creative for actually having some continuity for once when they played a video of Owens promising Braun Strowman a title shot after the Royal Rumble. This also makes Strowman look very smart for eliminating Roman Reigns last night so he can get what he wants. He also murdered Chris Jericho before the match so he wouldn't interfere. I honestly think that they are going to book Strowman so well, fans are going to start respecting him.

He beat the hell out of Kevin Owens most of the match. I think Owens got a cannon ball in. Then, expectedly Roman Reigns came seeking retribution for Strowman costing him the title at the Royal Rumble. Then he speared Owens for the hell of it. It made sense, and I kind of enjoyed it. But something has to be said for them consistently and unapologetically ending matches in disqualification. It hurts the legitimacy of the title.
The showdown between The Guy and Strowman is inevitably going to lead to a match aka spot fest at the next pay per view and I'm ok with that. Since Jericho seemed a bit off tonight, it could be signs of a turn. That means he and Owens may be meeting at Wrestlemania. I just want JeriKO to stay away from Roman Reigns for awhile. We're tired.

I Want Your Number
The story is pretty simple, Brock Lesnar wants Goldberg one last time to prove that he is not his "yea but." Goldberg isn't going to be the one man that he can't beat. The Beast isn't someone who has somebody he can't beat. He wants him for one last match.
I hope this works well for them because I don't have complete faith match. For some reason I'm not as excited to see that match. Perhaps because I know it's impossible for Goldberg to work more than 5 minutes. I'll reserve my judgment, it's way too early to tell.

We All Lose
The mixed tag match was not really meant to do anything but get Bayley a pin and give the new champions something to do. The match was mostly the tag teams battling it out, and some fun interactions between the babyfaces.
I'm trying to figure out why I was so annoyed with this harmless segment. I'm not sure though, it may be the fact that the tag division might be a little stale right now. The Club got the titles, even though they were never really pushed. And Cesaro and Sheamus don't seem to have much of a reason to stay together. I know they're still going to pursue the titles but the dynamic is no longer there for me.

Cruiserweights
Both Cruiserweight segments were solid. First Tony Nese had a solid match with Mustafa Ali and afterwards he was interviewed by Austin Aries. Aries pretty much made fun of him, but Nese didn't react. I'm hoping this is a start for Aries to return to the ring as a babyface against Nese at Wrestlemania. That'd be cool.

Neville is doing some great heel work, unfortunately nobody is really into Rich Swann. Well nobody is in to any of the Cruiserweights, but they really aren't into Swann either. Neville needs to move on from this soon.

No Chill
Nia Jax dominated Sasha Banks again as this injury angle continues. I solute The Boss for being tough like 9 months ago, even before the Hell in the Cell. She's almost tough to a fault, but it was still one of the better segments of the night.
It was smart to have Bayley stare down Nia Jax instead of fighting her, it sells how intimidating Jax is, while still showcasing Bayley's bravery.

The Zayn Project
For the last two months, Sami Zayn has managed to stay relevant in his placement of the show. Whether he's trying to jump Braun Strowman or having a screaming match with Mick Foley, he's been given some pretty good material. Which is all we really want with these guys. We don't expect everybody to get the heavyweight championship or get pushed to the top of the card. We're just glad they have something good to do and having a solid match with Jericho and probably earning a shot at the US Title is definitely something good.

Handsome Rusev Continues
Once again, the only thing to take away from this is Rusev was introduced by Lana as Handsome Rusev; which means it's a thing!
I'm going to start a formal protest against babyfaces poking fun at heels schoolyard bully style. That only worked in the Attitude Era.

A lot of hits and more misses as always, but I enjoyed Monday's show more than usual. Probably because the Rollins' stuff was good. I also enjoyed Sasha's segment and Foley was coherent tonight, which is always a plus. Things are going to shake up next week with Seth Rollins' injury, and I'm curious to see if they'll panic. Still an ok show.
My grade: C+ Do better babyface writers!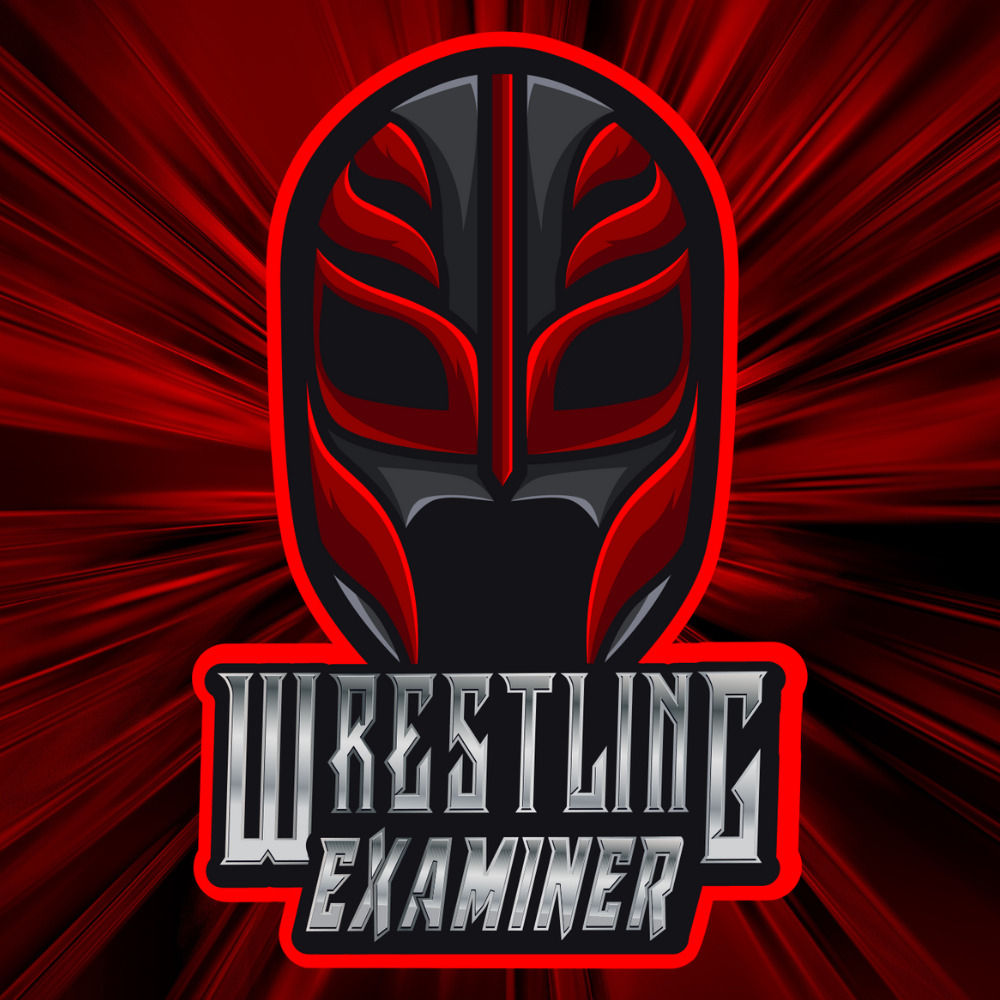 Huge fan of pro-wrestling for over 25 years. Lived through the Monday night wars (WWE/WCW) and the ECW revolution. Currently a big fan of Lucha Underground, NXT, MLW, PWG, and even Impact Wrestling…