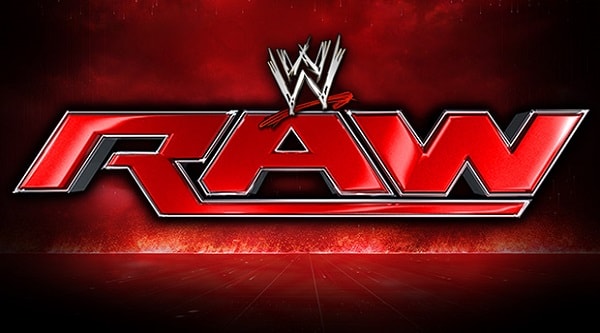 After a subpar ppv on Sunday, WWE Raw came into Columbus in hopes of giving us a reason to care about things going into Wrestlemania season. I'm not, but last night's show wasn't bad. It just had bad parts. Let's talk about it.
Rawrrr is War
It looks like they are setting up for Braun Strowman to have a big match at Wrestlemania. Whatever they did at Roadblock with Sami Zayn did not help. Last night was a little more effective. Sami was nowhere in sight, and Strowman was on a warpath, but Foley continued to protect him. Braun threatened that "or else" would happen if he didn't get what he wants. I love when he doesn't get what he wants. I was prepared to fast forward the match between Sin Cara and Titus O'Neal, thankfully the beast came out to spare us and he killed them both. Titus is a big guy, it was cool to see him beat up somebody who isn't just a cruiserweight. He killed a bunch of Christmas trees too. Later on he came out during the main event, and murdered Seth Rollins and Roman Reigns too. Hell, why not?!
Heel Charlotte
Charlotte went all the way heel. She did everything from insulting the crowds' sport team to hating on WWE legends. It was pretty great actually (except for the hair cut). I wasn't a big fan of Bayley's mic presentation, she seemed uncomfortable at first. I also hated how on the nose she was about the Bayley/Charlotte rivalry beginning. All the talk about making history is no reason to have a feud. It's as if they're having the rivalry specifically to make history, and not to win. That's fine if you want to make history, everyone does. That's not an exciting reason to give us if you want us to tune in every week.
Charlotte teased that she wouldn't have the match Bayley challenged her too, but she was so eager to put her in her place she had to and that freshened things up. The match was obviously one of the best of the night. The ending was great too, especially since Charlotte doesn't look weak since the win is disputed. Charlotte is really great these days, I'm pretty much all the way behind her as a champion. I hope they bring the best out of each other in this feud. I really hope they don't make the same mistakes they did with Sasha Banks.
Smark Tank
I don't care how little sense it makes (very very little) I'm just glad JeriKO are finally back together. No matter how annoying the booking, or repetitive and lazy the storylines are, we can always count on these guys to entertain. The opening segment was freaking awesome to me. Foley was having fun too (that was the best Christmas sweater I've ever seen). When he jumped to grab the cage, I fell on the floor from laughter. As a segment alone, it was a fun little opening.
Now let me put on my smark pants and get serious. There are a litany of problems their having on Raw when it comes to the presentation of the superstars. Sunday's reactions from the Pittsburg crowd is proof alone. First, there's no reason why Reigns should be getting another title shot. You could argue that he deserves a rematch because the match ended with a DQ, but that's a very flimsy premise. There wasn't much of a good reason to have him fight for the title at all in my opinion. Another thing is Seth. He has zero issues with the fact that Roman is getting another title shot. He just said that KO was on his path to Trip, and he just beat Jericho, so what gives?! Also, he and Reigns are so freaking boring because of all this. They just come out and do things, without any logic.
Looking at the show overall, why in the world would we want to cheer for Roman and Seth over JeriKO? JeriKO are jerks, but they are entertaining. They're funny, and we love their friendship. What has Seth and Roman done? During the main event, Owens kept bantering throughout the match, it was pretty funny (especially his comment about conditioner in Roman's hair). There is a stark juxtaposition to how the babyfaces and the heels are presented. That's why nobody cared about any of these matches Sunday night. They can keep giving us these cute little segments every week , but when Wrestlemania rolls around, nobody is going to care about any of these guys. And that's not entertaining.
Babyface Sasha
I had my reservations after Sasha tapped out Sunday. I didn't like the idea of the babyface losing, especially by tapping out, twice. Tonight helped wipe away my doubts. She came out as humble as a new born lamb. She expressed some self doubt after she said she didn't feel like a boss. That's a side of Sasha we've never seen, and that will endear her to the fans.This feud with Nia Jax could be very good for the division. Nia's beat down was a little weak but hopefully they won't 50/50 book this and just put somebody over, unlike they did with Strowman and Zayn at Roadblock.
Mandatory
There were a ton of skits tonight. I hate calling it that, but that's what they were, skits… on a wrestling show. I'm not going to turn my nose up at the idea as a whole. I loved DX's skits. This was lazy, though. The sensitivity training is already an overused idea. The segment was rife with cliches (like the doctor assuming Cass was Enzo's "life partner") and awkward moments. I liked Enzo enough to put up with it last night because it's Christmas. I'm not sure if I will in the future. Not that that will stop them. At least Lana and Rusev are actually being heels. Speaking of which…
I Got Your Back
I completely forgot this match happened. Probably because nothing really happened. I guess Big Cass gets to look good. I guess.
Don't Mess With My Girl
The feud between Bayley and Alicia has transferred to Cedric Alexander and Noam Dar. At least the matches have a purpose or whatever. It's a little awkward though, because Alicia Fox was a heel last week. It's even more awkward because 2 weeks ago Alicia was just giving Cedric a bear, and now he's all like 'don't disrespect my girl'? Already?! Maybe Tribute to The Troops sped things up.
The Man Everybody Forgot
The most coherent thing that happened on the show was Neville. It was already awesome that he's a heel now (I think everyone forgot he was a heel in NXT). It was even more awesome that he targeted the fans that cheered for him, and told them they suck. I wish heels would do more of this. Rich Swann comes out and gives me every reason in the world to hate him. He's just smiling all the time. Hopefully Neville encourages him to step it up.
Neville was just set up to look like a million bucks. They booked this very differently, instead of usual 2 babyfaces run off the 2 heels, or having the 2 heels beat down the babyfaces, they just had Neville beat up the babyfaces alone. Also it was awesome when Neville laid out TJ Perkins with a single kick.
The Best Team
The best thing that happened Sunday was the tag title match. Unfortunately after giving the new champions new titles, the went back to old boring 8 man tags. I don't know what they're stalling for, but I just don't care. Yes, Big E, Cesaro, Sheamus worked a good match. But we've literally seen all this before. So what is new to say? Also what did they give us to get excited about as far as the tag division goes.
The show happened. That's really it. I laughed a little bit, but commercials make me laugh too. Give us a reason to want to watch. There are very few reasons currently. They need to do something drastic with Seth Rollins very soon. Or, I don't know, Just have Braun kill everybody.
My grade: C- with spiked egg nog.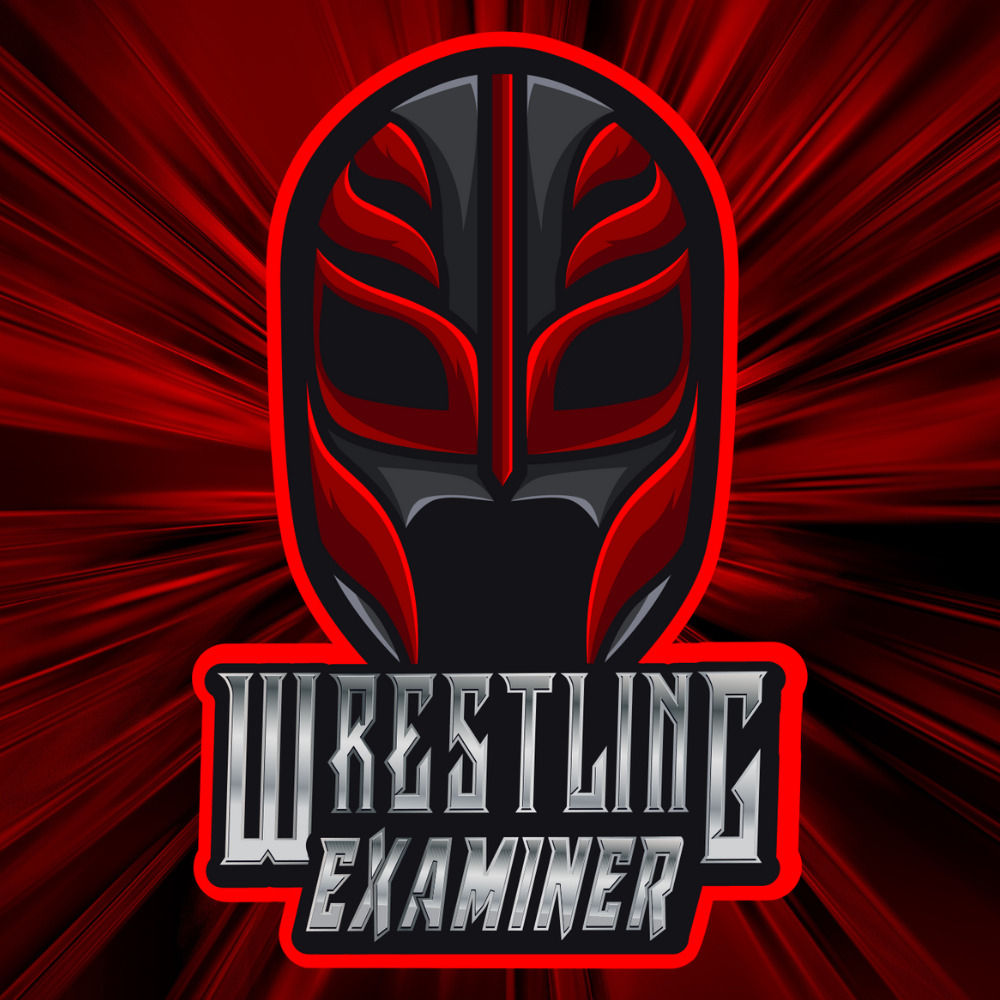 Huge fan of pro-wrestling for over 25 years. Lived through the Monday night wars (WWE/WCW) and the ECW revolution. Currently a big fan of Lucha Underground, NXT, MLW, PWG, and even Impact Wrestling…