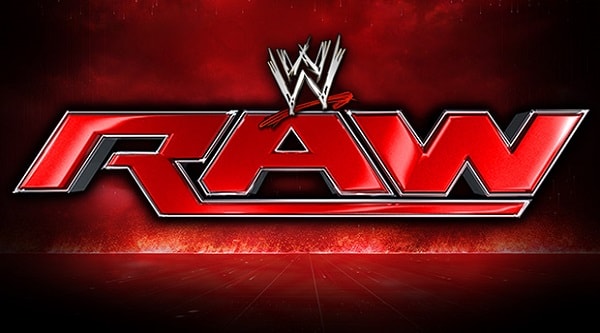 WWE Raw delivered a decent show for the Philly crowd, and they gave us a few surprises to set up for the upcoming Roadblock event. There's a lot that needs to be said with how they decided to highlight the tag titles as well as the major feuds going into the PPV. Let's dive in.
Following History
The New Day had a lot of work to do last night, defending their titles in not one, but two triple threat matches for the tag titles. The first match was the match announced last week against Sheamus & Cesaro and The Club. Considering that it was their first title defense of two, it was handled very well. Normally WWE would end this quick if they have plans for later, but this was pretty good bell to bell. Sheamus & Cesaro are working together very fluidly. Sheamus is always where he needs to be to ensure the win. Cesaro pulled a Cesaro and went nuts from a Swiss-19 on Anderson to apron thing on a guy, to a European uppercut on another, a double leg chest stump on another guy back into a cross body, seamlessly!! This man is a maniac. New Day walked away with the win though, but it was definitely enough action to justify them as champs, and breakers of the record held by Demolition. Later Stephanie McMahon got pissed at the New Day and forced them to put their titles on the line against Kevin Owens and Chris Jericho. The Champ gave The Commissioner the idea in hopes to make amends for costing him the title, which was revealed on the Rollins Report. Later, Mick Foley added Reigns and Rollins (because they don't get enough opportunities) to make it a triple threat for the titles.
The show quality went up a few notches when the main event begun. It was pretty much the best 6 workers fighting for something that matters. As a fan, there's nothing else you could ask for. There was almost too much awesomeness in this match to remember. The Quadruple superplex was nice, the double teams, the sequences, and the story were all hitting on a high note. I also liked how they put a little focus on Xavier Woods as a performer. The announcers talked him up and his diving elbow and Walls of Jericho spots were impressive. Owens threw Woods into Jericho for a code breaker, and as Owens went to smother Seth Rollins, I actually thought they were going to lose. Then Rollins throws Owens into the pin to keep it alive. It was a another awesome sequence. It's also were things fell apart. Rollins pedigreed Jericho and Big E pulled him out the ring as woods made the cover. This was a great way to elevate the titles, though the champs were not the focus in the final match, it was still nice to see them get mix it up with the best worked on the brand. Sheamus & Cesaro, The Club, Jericho, Owens, Reigns and Rollins. That's a hell of a night. It looks like they'll get the night off on Roadblock, so there's no telling what they'll do in the future. WWE needs to take notes from themselves. This is how you elevate titles. Speaking of elevating titles…
What's Going On With the Universal Title
The show ended with Roman Reigns holding both the US and Universal title. Considering everything that happened on the show, that was pretty weird. Mostly because we keep forgetting that Roman is the number one contender. There is so much focus on what's going on between Jericho and Owens that I'm surprised he still knows he defending the title.
Owens' is finally getting some heat with the audience, but the crowd was definitely confused when he and Jericho started arguing after he was punched into Y2J. Owens did not really do anything wrong, it really was Rollins' fault, and Jericho flew off the handle. Now Owens is begging for the guys friendship and forgiveness, and it doesn't look right. It's the main reason why this title run isn't going great either. ALSO it's the worst thing in the world to have Roman in these title matches because it makes it boring! Did you hear the boos when he raised both of those titles?!
Extra Extra
The Rollins Report only works when he's a heel, because everyone knows it's dumb and there's no reason to have it, so it gets him heat. As a babyface, it just makes him full of himself. Why is it an interview show? All he did was a promo, and called somebody out. I did like the segment, mostly because Owens and Jericho where back together for the moment. After some banter, the two went down to give Rollins a good ole' two on one beat down. Which was deserved, because Rollins was trying to instigate their issues like a little girl in a middle school playground (this is why nobody like babyfaces).
Iron Sharpens Iron
The idea of keeping the hottest feud on Raw off of TV and just airing a video package was a good idea. There isn't much else to say, it probably would've hurt them to have them come out and talk about nothing. Also it makes them feel like a big deal, and they were treated as such. The package itself wasn't the direction I would've gone in. I liked the theme of the two athletes bringing the best out of each other. But as you know, I'm not a fan of the constant we're making history reminders. I prefer it be about hate and the title. Also they removed everything about Ric Flair, which was a very awkward call after what happened last week. I still look forward to their match and I hope they headline. They deserve it, and so does the feud.
Bring Out The Best
First off, I was swerved and I'm not ashamed to admit it. I just got so excited when he said he was going to Smackdown, I didn't care. The direction they went was worth it and very effective though. Sami Zayn really needed to have an identity and the yelling match between him and the GM did that. I'm very impressed with the choice to make it a 10 minute match, it gives creative a bit of room to do something different. Also they won't be booked in a corner with Braun Strowman. They did a A+ job of setting this up.
Another Swerve!
We were all swerved again when Rusev and Lana teased they'd show us what happened in the hotel room after Enzo was disposed of. Unfortunately that didn't come true either. I can't believe they wouldn't show them having sex on the Titantron. But seriously, that was not creative at all. Kudos to both Rusev and Lana for doing the best they can in trying to get the crowd riled up, but obviously nobody was buying it. I'm not sure if it was intentional, but Rusev was very funny tonight. I love how his eyes light up with glee as he teases the fans with his night with Lana. When Lana spelled out 'crushed', I thought I died and went to heaven. Reality came crashing down when Big Cass came out and delivered the worst promo he's done on the main roster. He came out talking slow, spouting off stupid catch phrases like he's having fun. His best friend got the hell beat out of him, and he wants to play games? It was bad. I barely paid attention when he beat up Rusev.
205 Not Live
Because of the tribute to the troops, 205 Live was recorded before Raw. SO by the time TJ Perkins and The Brian Kendrick had their match, the crowd was dead. It was disappointing to see, because they were given a decent amount of time, and Kendrick finally got a squeaky clean win over Perkins. They also hyped up the triple threat rivalry between the two opponents and Rich Swann. The backstage segment was awfully awkward and overly scripted though.
Non Debut
Lince Dorado made his debut with zero fanfare. They didn't even try (besides telling us he thought 7th grade math), and that's a shame. I did love how Jack Gallagher introduced himself and announced his intentions to give Daivari a "thorough thrashing." He also got the Philly crowd to start a 'scoundrel' chant. I swear, this guy is gonna be so over. And I can't wait.
No Debut
I made a joke last week about Emmalina not debuting, looks like I'm not the only one who thinks that's funny.
Hugs and Teddy Bears… still
This thing between Bayley and Alicia Fox is still happening. At least their match was a little bit longer. Not enough can be said about how good Foxy's Northern Lights Suplex is. I wish she could do something else though.
Curtis Axel lost to Stowman
RIP Mr. Axel
Last night was very entertaining, and worth watching. Mostly because of the theme of the tag titles and everything with Sami Zayn. The main event was one of my favorites in a long time. Unfortunately there is a PPV (I'm going to call them that until they stop me) coming Sunday, and I'm only excited for 2 matches. They need to scale back on these events. Hopefully they'll put on a great show and shake things up. I'm expecting Sunday to be pretty 'by the numbers' though.
My Grade: C+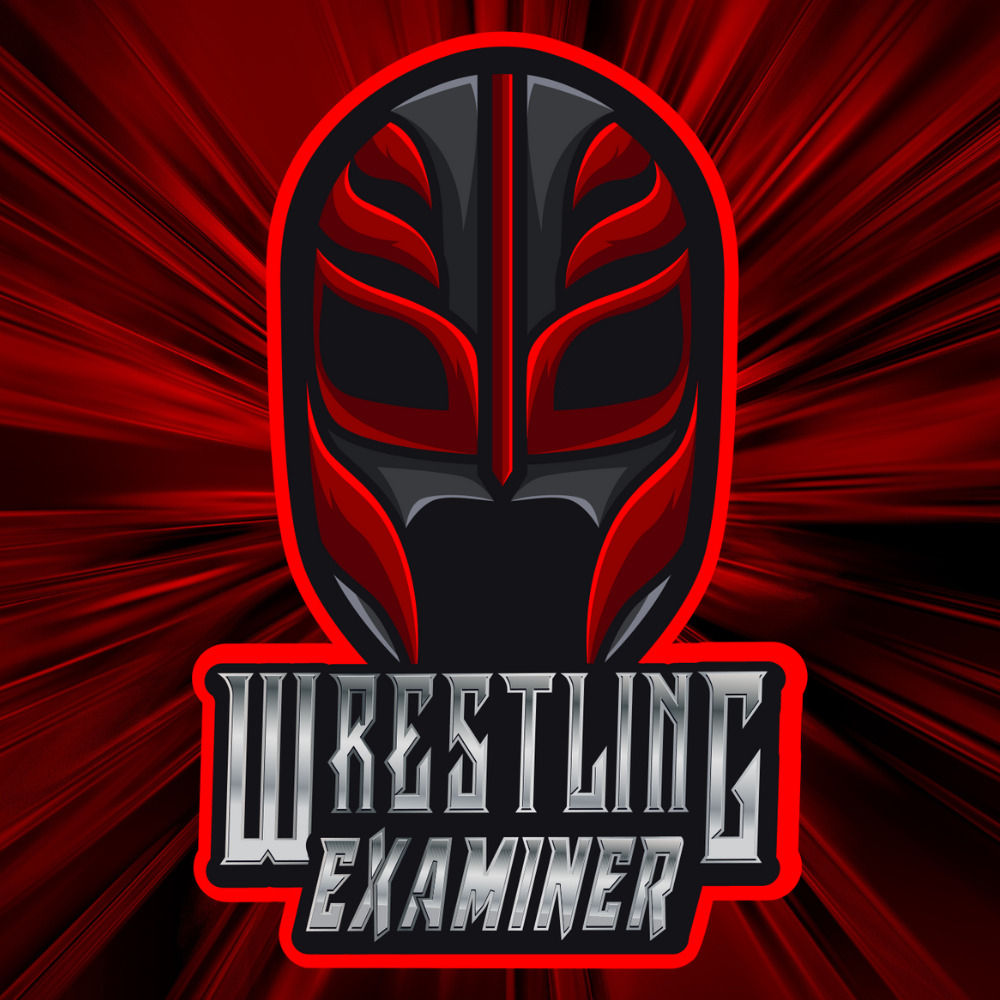 Huge fan of pro-wrestling for over 25 years. Lived through the Monday night wars (WWE/WCW) and the ECW revolution. Currently a big fan of Lucha Underground, NXT, MLW, PWG, and even Impact Wrestling…