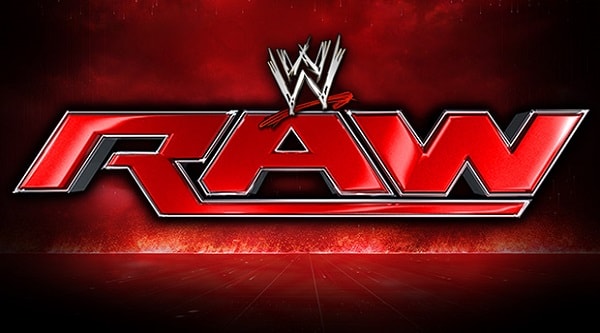 Hartford Connecticut hosted the very mediocre fall out to Hell in a Cell, plagued with Survivor Series build up, and holiday stuff. Don't worry, I found some good.
Take 2!
Bill Goldberg opened the show, receiving another great reaction from the crowd. It's good news to see him getting such a strong reaction weeks after returning. So last week may have been an isolated event after all (unless that Goldberg hate is going to bleed across the Canadian border). So they went and tried to do last week all over again with Paul Heyman reminding the crowd that chanting "Goldberg" was pissing him off. But this time it was the right crowd. Heyman did some good ol' fashion heel work, trolling the crowd and being an annoying weasel.
Poor RuRu though. This guy named "The Guy" comes along and disrespects his wife, takes his title, interrupts his family photo album viewing, and beats him in Hell in The Cell. Then you get jackhammered by Goldberg used as a pawn. Don't get me wrong, I loved seeing Goldberg do some moves, he looked great (ok, not so great) and I'm sure all of us were at least curious. But we all feared Rusev would be cast aside after losing to Roman Reigns, and that seems to be coming true. But it's not too late, they could turn it around next week.
Rotten Apples
Uncle Foley was disappointed in the behavior of Chris Jericho and Kevin Owens at Hell in the Cell, but unfortunately for him, he NEEDS Jeriko for Survivor Series, because otherwise Jericho would be getting a swift suspension. He's right though, because the Raw team NEEDS Jeriko. Hell, Survivor Series needs them in general. A team led by Jericho and Owens is going to be a team with personality. A team with two huge egos, who consider themselves to be the main attractions is exactly what we all want.
The Raw v Smackdown gimmick is garbage, because nobody cares about brand loyalty. Why do you think nobody watches the NFL All Star game? Nobody cares about the NFC and AFC, they care about the teams. And we wrestling fans care about the superstars and their larger than life personalities. A team led by KO and Jericho will give us just that. It frames the team and gives them a personality and something to grab on to instead of topless pawns being moved around by the authority at their leisure.If they apply a personality and a mantra to these teams, the fans then have more of a reason to get invested.
Having Roman join was no surprise, also his negative reactions aren't going to hurt anyway. Jericho is such a great heel he made Roman look good, leaving a ton of doors open for easy comebacks. Roman challenged Jericho or Jericho challenged Owens for the US title that Roman lugs around. There isn't anything exciting about Reigns vs. Jericho because these same guys are shuffled around so much, the match ups feel like they're the same after awhile, especially Romans. The match was pretty good though. Forgettable, but good.
They're teasing a Shield thing it looks like. If they keep it at what it was, it will be an awesome moment. And fans will salivate at the idea. But I'm pretty sure WWE cant help themselves and will reunite them in like two days.
Bow Down
The women's division is riding high on hot air. Everyone is under the allusion that just because history was made over the last year that it automatically makes all these matches, title changes and storylines good. It doesn't. This whole women's revolution is a farce and they keep building off of that. When you do that you get what we got at Hell in a Cell. A great match, with great moments that fell flat for "some reason". The reason is there is no foundation to all of this. Sasha Banks and Charlotte have been going at it on and off for the past few months with no real grist to the story. The multiple random title changes don't help. And the booking is stupid at this point. Summerslam we gave WWE a mulligan because Sasha was injured, but why book the ending they booked for the HIAC main event? There's no logic to it. We saw two athletes put on a great match and beat the hell out of each other, but it went out with a whimper. They made history, but not good history.
Excuse my cynicism, it's just that this moment and that match should have been so much bigger and better. Now Sasha is MIA (at least somebody is selling those bumps), where does the Queen go? According to Raw Talk last night, Bayley is next. But Bayley was mauled by Nia Jax, so that would be weird. But I guess it doesn't matter since Survivor Series is up and all that matters is Smackdown vs Raw. Which means we get to see superstars yell at the camera instead of each other. Charlotte yelled at the camera a bunch, and kept calling us her peasants (a bit on the nose, even for a heel), and apparently she's in charge of the booking of the women's division at the moment.
I could love so much more about the Bayley character if WWE let me. When she called Charlotte a jerk and said she would never be a champion like her; it stung a little bit. They should tap a bit more into her purity a bit more, rattle her cage. You know, stories!
Bayley losing and being talked down to is par for the course for Bayley. The problem is, they were able to pay that off down at NXT. On the roster however, having her lose so convincingly to Nia Jax could either be; a story of Bayley needing to overcome an obstacle to build her character further, or it could be a harbinger of WWE's plans for her future. The latter is counterproductive to how they've attempted to rebuild Bayley the past few weeks, but counter-productivity is par for the course as far as WWE creative goes.
Who Are You
There is "exciting fast paced action you can only see on Monday Night Raw". Did you know that? Because the commentary team reminds us every week that these little fellas can go. But judging off the waning crowd response the last month, it's not enough to make anybody give a damn.
The work rate in these matches continue to be good week to week and Rich Swann is starting to be a standout in my opinion. We might see him go through TJP in the future to get the number one contender spot. I'm guessing this because of TJP dropping the title so soon probably means WWE couldn't get him as hot as they expected and they are shuffling the deck. This is all speculation, but not too unrealistic. But we'll see.
Speaking off…
If they are shuffling the deck and going with Kendrick right now, I think it's a smart move. His heel work is just beautiful. He's very easy to hate, hard to have respect for. Even though I was annoyed with the booking of tonight's match, I think it made sense. At no point has Kendrick ever seemed better than TJP. So of course he would take advantage of a dumb rule and take the easy way out, because he's a scumbag. I love it, and I think they should use it to get these faceless wrestlers over.
Survivor: The Survivor Series
So apparently everyone loves Raw so much that they're willing to fight in a twenty something man battle royal to represent it in a match, fighting five other guys who were probably willing to do the same thing. Sorry, that was definitely cynical. Anyway, there was a battle royal. It was pretty standard. It was nice seeing Cesaro & Sheamus click for a bit, it was also interesting seeing Stowman get beat up like a normal superstar. Sheamus kicked him out the ring quite convincingly.
Maybe it's just me but I think they missed a major opportunity when they had Neville and Zayn in the ring with Strowmann. I don't know what but they could've got a little two on one work in, make Neville look good before going out (he needs it). At least Zayn looked good on his way out the ring. The match up between the two of them is something I want to be excited for. But I have my reservations.
Bicker, Bicker
Yea so they're still doing this. The bicker thing has yet to lead to anything and doesnt look like it's going to. It's not funny, or at least presented to be funny most of the time. So that pretty much means it has no entertainment value. Isn't that what they're in the business of? It's starting to make both superstars look like immature jackasses.
Trick or Street Fight
Whoops…didn't mean to bring that up.
Raw was not too good to us this week. And just like Smackdown a lot of storylines are going to be stalled because of, you know (I'm tired of saying it). Hopefully they can figure out how to make the next few weeks interesting without actually giving away matches. Goldberg and Lesnar can't do it all. You saw that botch. Maybe they should just put KO and Jericho in everything.
My grade: D+ with a sad face jack'o'lantern.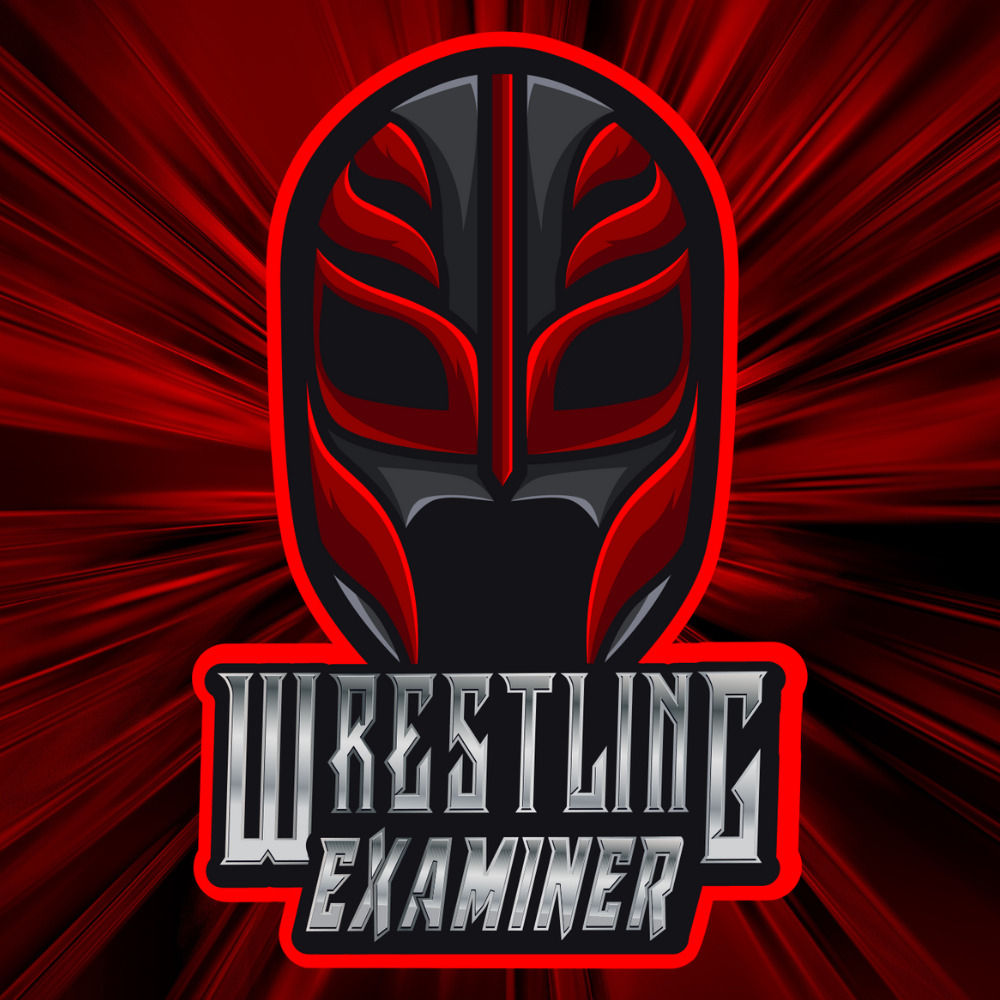 Huge fan of pro-wrestling for over 25 years. Lived through the Monday night wars (WWE/WCW) and the ECW revolution. Currently a big fan of Lucha Underground, NXT, MLW, PWG, and even Impact Wrestling…