Opening Segment: Taker and Shane McMahon Brawl
Welcome Everyone to Monday Night RAW we are live from Brooklyn! The go home show for Wrestlemania 32 in Dallas. We kick things off with GONG! The deadman, the phenom, the UNDERTAKER!! Taker makes his entrance, gets on the mic and starts talking about Wrestlemania 32 and his match with Shane. After a while, HERE COMES THE MONEY! Shane O'Mac makes his way to the stage and he says Taker may be Vince's personal instrument of destruction but he is the instrument of change. Shane mentions that takers legacy died two years ago when he lost the streak. Taker then goes on and tells Shane that from the very day he was born hes been his daddy's B*tch. Shane launches on to taker with punches. They brawl to the outside and Taker starts tearing up the announcers table. He goes for the last ride but Shane escapes, hits taker with a monitor, climbs to the top rope and hits Taker with a good ol vintage Flying Elbow!! As Shane makes his way to the back Taker sits up and cuts the throat at Shane. Awesome Opening!
Match #1 Chris Jericho vs Zack Ryder
Both men make their entrances but before the match can begin, AJ Styles makes his way out and says he'll be out there all night until he gets his match with Jericho at Mania. Match kicks off and they go at it in the ring. Ryder has Jericho in the corner and is getting ready for the Broski Kick, Jericho counters and goes for the walls of Jericho. Styles gets on the mic and starts Y2Jackass chants distracting Jericho which allows Ryder to roll him up for the win. Yes Zack Ryder won on RAW!
Winner: Zack Ryder
After the match Ryder gets caught with a CodeBreaker. Jericho goes crazy and throws a tantrum and tells Styles that he's kicked the hornets nest. He accepts the challenge and says this will be Styles' first and last Wrestlemania.
Match #2 Becky Lynch vs Charlotte
Becky comes out first and we are shown a recap of what happened on SmackDown. Sasha Banks is on commentary for this match. Charlotte is out and here we go. They go back and forth until Becky irish whips Charlotte to the corner and she does that Ric Flair signature flip to the apron then pulls Becky down by the hair. Commercial Break. We're back and Charlotte is in control. Becky reverses and begins to pick up momentum and hits her exploder suplex from the corner. They continue to go back and forth, Charlotte goes to the outside and Becky follows her. Flair grabs Becky's leg causing the distraction and Charlotte hits her Natural Selection for the win.
Winner: Charlotte
Backstage Segment
Renne Young is with Vince McMahon in the back, he talks about how Hell in a Cell is takers yard and Wrestlemania is Takers home, but Shane doesn't want that he wants RAW. Vince says Shane will stop at nothing to get what he wants. Enter Shane McMahon. Shane states that on Sunday he will take out 40 years of anger and frustration and just like Vince took the company from Vince Sr, he will take it this Sunday.
They show a Wrestlemania Rewind from WM XXIV – Flair vs HBK
They have the Andre the Giant memorial battle royal trophy outside as the social outcasts sit on the apron. As they begin to speak Big Show comes out followed by Kane.
Match #3 Big Show/Kane vs Curtis Axel/Bo Dallas
Quick match, Kane goes for a ChokeSlam when the rest of social outcasts interfere. That leads to a variety of superstars coming out as well. There's a brawl and Show/Kane do a double chokeslam on Mark Henry then they take out Social Outcasts.
Winners: No Contest
They recap the events of last week between Roman Reigns and Triple H, they then announce HHH is out next!
Segment: Authority and Roman Reigns
HHH and Steph come out and Hunter begins talking about Sunday. He mentions how it's a dream of everyone's to compete at Wrestlemania but no one is good enough to live that dream like he has done. He begins to talk about Roman and the boos get loud. He mentions how he is obsessed with success and how he thought the obsession had gone away when he put on a suit a couple years back. Hunter says that the obsession returned and the fire was reignited four months ago when roman attacked him. Steph says that its all about HHH when all of a sudden Reigns' music hits and out he comes. Hunter and Roman brawl but HHH manages to escape. Steph escapes as well and Roman is left alone in the ring.
Back from the break and HHH and Steph are shown walking away. New Day make their way outside to a massive reaction from Brooklyn. They plug Booty O's and get a Booty O's chant. They mock the League of Nations, which leads to our next match of the evening.
Match #4 Kofi Kingston vs Alberto Del Rio
Del Rio starts strong then rushes Kofi. Kofi ducks ADR lands outside and Xavier plays La Cucaracha on his trombone. EPIC! Hahaha. ADR gets bothered and starts wailing on Kofi. He goes for his stomp finisher but Kofi moves out of the way. Kofi begins to fight back but ADR hits a backstabber. He then goes for a superkick but Kofi kicks out at two and three quarters. ADR goes for the cross armbreaker but Kofi rolls him and gets the win.
Winner: Kofi Kingston
New Day celebrate and out comes THE COACH! He announces the WrestleMania Coverage by ESPN and then celebrates with New Day.
They announce Joan Lunden as the recipient for the 2016 Warrior Award
Renne Young is backstage with Roman Reigns when Bubba Dudley comes out to taunt Roman. This leads to a beatdown by the Dudleys and HHH. Hunter tells Roman he'll never have the title then proceeds to smaching his face on the belt.
Match #5 Kalisto vs Konnor
Quick match for Kalisto. The usual Kalisto style match as he makes the come back and hits the Salida del Sol for the win.
Winner: Kalisto
After the match Ryback makes his way out and has a staredown with Kalisto.
Backstage we see Heyman and he says "My Beast, Your public Awaits"
In Ring Segment
Brock and Heyman come out and it's the usual good quality promo by Heyman. Heyman gives us one of his infamous spoiler alerts but before he can finish here comes DEAN AMBROSE. Dean comes out pulling a wagon. He goes to ringside and starts selecting some weapons and puts them into the wagon. He grabs some pipes, a chainsaw and Barbie. Lesnar is just looking at this as Dean just walks to the back.
Match #6 Paige vs Emma
Emma dominates early on. Paige starts making a comeback when the hells cause a distraction. Lana interferes and Emma wins.
Winner: Emma
After the match all the divas brawl. The hells gain the upper hand when Eva Marie comes out and evens it up for the Total Divas. She throws Lana out the ring and that is that.
Snoop Dogg is announced for the Celebrity Wing of the 2016 WWE HOF
Main Event : 6 man tag
Sami Zayn, Sin Cara, and Dolph Ziggler vs Kevin Owens, Miz, and Stardust
Miz and Stardust do it all for the heels as Kevin Owens plays cheerleader throughought the match. The crowd is having fun in this match a lot of different chants. The ending saw almost everyone hit their respective finishers. Zayn is knocked out inside the ring then Owens decides to get in. He trash talks and Zayn reverses. Owens goes for the tag but Miz and Stardust walk out on him leading to a Helluva Kick.
Winners: Zayn, Ziggler and Sin Cara
Closing Segment
Hunter and Steph come out and Steph says Roman's dreams will be crushed. Reigns' music hits and here we go! HHH and Reigns brawl on the outside, Steph calls for the League Of Nations and they come out. Some babyface talent come out as well and separate Roman and HHH. Roman then dives onto the outside taking out everyone. HHH stands on the stage and Reign's in the ring to finish off RAW this week. We'll see you at WrestleMania folks!
Raw recap by: Jairon Barrientos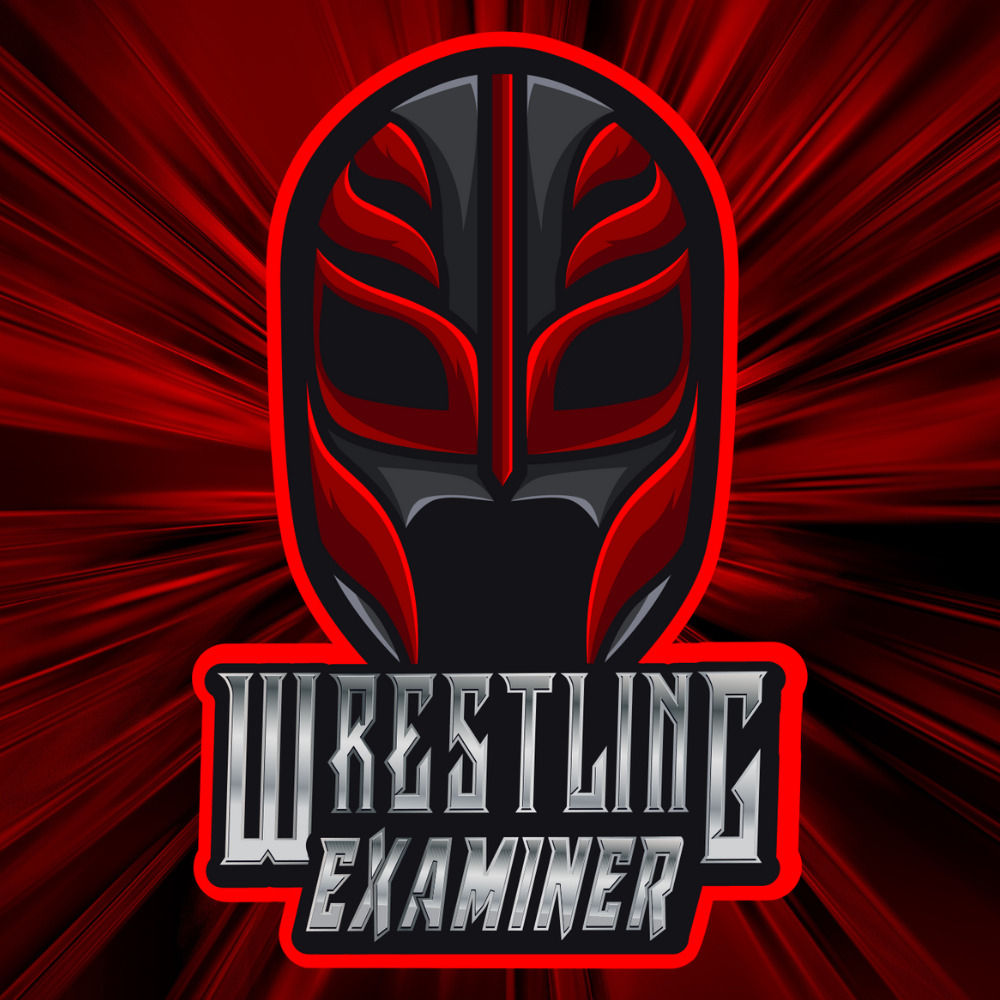 Huge fan of pro-wrestling for over 25 years. Lived through the Monday night wars (WWE/WCW) and the ECW revolution. Currently a big fan of Lucha Underground, NXT, MLW, PWG, and even Impact Wrestling…