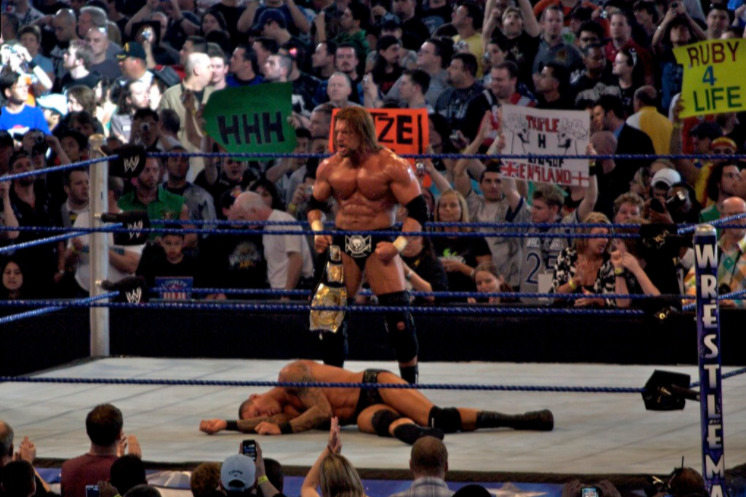 The quarantine continues and even though pretty much everything is closed … and there is no NBA playoffs, no MLB, no NHL playoffs, and no football camps to speak of … at least we have the entertaining acrobatics and showmanship of pro wrestling still airing current events.
Let's look at the top news in WWE as not only do we love it, but there are no other sports to watch. Especially taking into consideration that we are very close to WWE Money in the Bank. It's worth noting that the two Money in the Bank matches will be at WWE Headquarters in Stamford, Connecticut.
HHH
Triple H is all over the place in wrastli'n news over the last few days because he's now been a part of the blue brand for 25 years! It's amazing that the star babyface … and heel has been in
the game for two-and-a-half decades.
Some criticize him for marrying into the family. But NXT would not have become what it is today without Triple H. He's done great things in and out of the ring. Way back in the day, he won the Undisputed WWF Championship at WrestleMania X8. Outside of the ring he's had roles acting in Hollywood and took on business duties … actually having an office at WWE – Executive Senior Advisor since 2010. Now he's the Executive Vice President of Global Talent Strategy and Development.
Velveteen Dream Nightmare
Patrick Clark, NXT's Velveteen Dream, is in hot water due to allegations of DMing under-age girls messages, recordings, and naked pictures of himself. This is completely unacceptable. I'll play devil's advocate give a little benefit of the doubt because, given the state of social media, young women are putting their sexuality on display frequently and in increasing numbers. So, it can be challenging to discern if a person is over the age of 18 on social media without doing some digging. That said, as a WWE star, you have to take precautions. You can't be sending inappropriate messages to ANYONE, let alone minors.
However, these are still just allegations from a REDDIT user. Dream contested the allegations stating, " Be assured I did not communicate inappropriately with anyone. A private photo of mine was shared without my consent or knowledge and I am working with a third party to look into this matter."
Be assured I did not communicate inappropriately with anyone. A private photo of mine was shared without my consent or knowledge and I am working with a third party to look into this matter.

— Dream (@DreamWWE) April 24, 2020

But this comes on the heels of a 2019 incident where Velveteen Dream was arrested under suspicion of smashing out a car window and then speeding off in a blue Mustang. He was caught on camera and then picked out of a line-up. However, it was deemed an unprosecutable case, and Dream was released. Some say where there is smoke there's fire. And although in the court of law, you're innocent until proven guilty, trouble seems to be following Velveteen Dream and public opinion matters in the entertainment industry.
So, whether or not he is found guilty of these latest allegations, it could be a career-ender. Maybe not immediately, but nobody likes a sexual predator and the public may begin to boo … not like they boo for a heel … but boo from the deepest depths of their hearts when Patrick Clark takes to the ring.
WWE Value on the Rise
In more positive news, the WWE is gaining momentum during the coronavirus lockdown. Stocks are up 14.64% in just one day April 24th to April 25th.
Some members of WWE (staff and talent) have expressed concerns over working during the quarantine. But most agree that there is no viable solution that keeps their economic situation stable. And if we look at the rising stocks, it's no wonder they are making money hand over fist. There is no televised athletic competition. The NBA playoffs typically run from the middle of April to the middle of June. If you don't think that a Friday night playoff game between top NBA teams wouldn't cut into SmackDown viewership, well … you're diluting yourself.
The governor of Florida has ruled that professional wrestling is an essential business … So, WWE is profiting from this mess. Good. At least someone other than mask-makers is. It also looks like AEW will resume live soon.
Speaking of AEW, poaching and picking up the castoffs is underway. Zack Ryder and Drake Maverick are not confirmed but are looking more and more likely to sign with AEW. Rusev is another that may show up over at AEW along with the likes of Luke Gallows and Karl Anderson on the shortlist.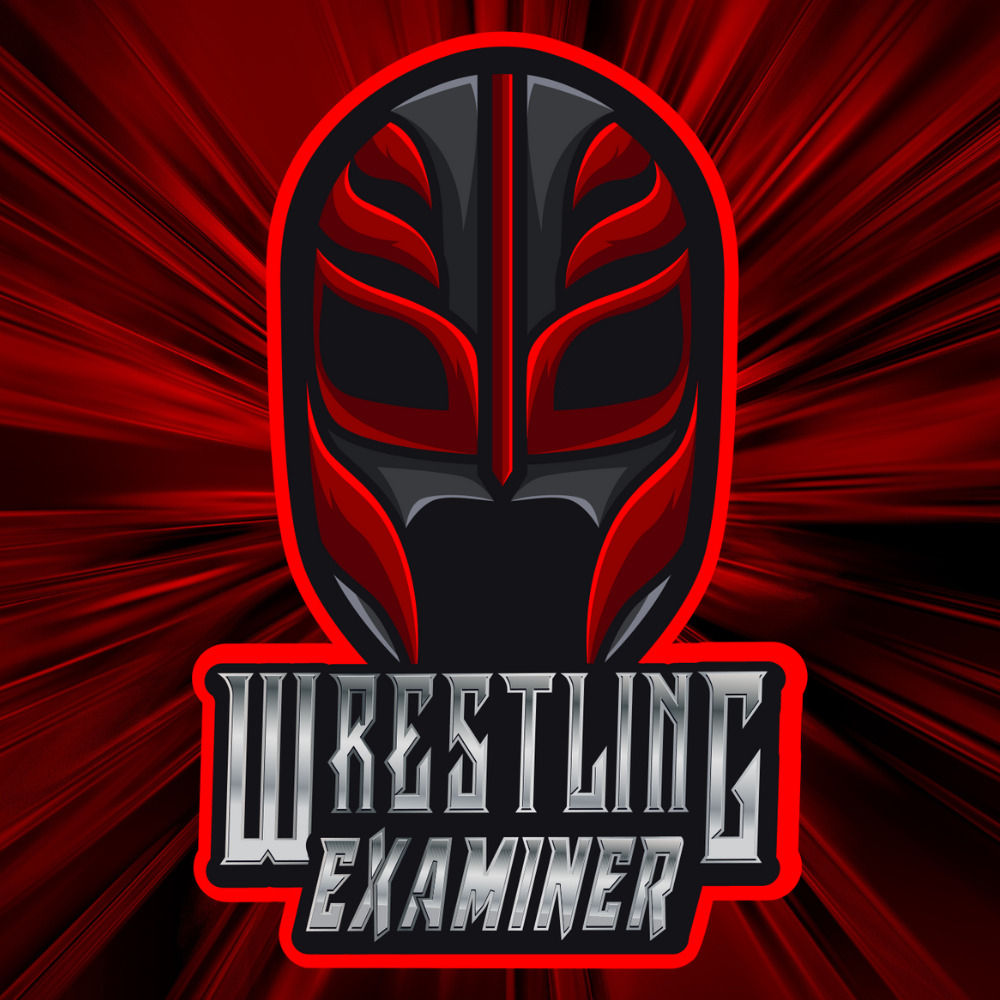 Huge fan of pro-wrestling for over 25 years. Lived through the Monday night wars (WWE/WCW) and the ECW revolution. Currently a big fan of Lucha Underground, NXT, MLW, PWG, and even Impact Wrestling…