If you're unfamiliar with WOW (Women of Wrestling), they are entering their second season on AXS TV (which also airs New Japan Pro Wrestling). The company is owned by Jeanie Buss and was created by GLOW creator David McLane. Their talented roster features women who have competed with WWE, Lucha Underground, and Impact Wrestling along with some great indie wrestlers and some newcomers to the wrestling world. WOW airs on AXS Saturday nights at 8:00 pm and can also be found on Sling TV. If you don't have either of those fear not! The Wrestling Examiner is here to recap the show for you!
Season 1 Recap – Tessa Blanchard won the WOW World Championship but has a lot of competition ahead of her!
Season 2 Episode 1
The show opened with David McLane introducing World Champion Tessa Blanchard. Blanchard wasted no time calling out the competition. The Beast was the first to answer the call, followed by Jungle Grrrl (no relation to Jungle Boy). Blanchard attempted to leave the ring at that point, but was chased back into the ring by Havok. Blanchard told McClane she'll fight next week and for him to figure out who. Blanchard shoved the mic into McLane's chest and left. McClane set up a number one contender triple threat main event of The Beast vs Jungle Grrrl vs Havok.
MATCH ONE: Jessie Jones Vs Fire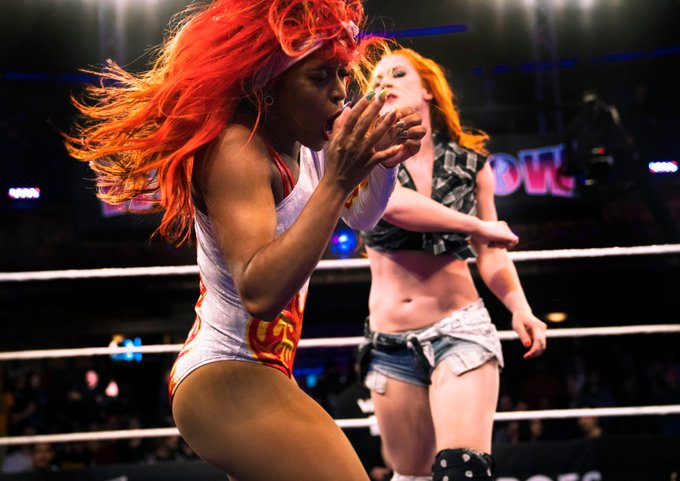 Jessie Jones came out and said she doesn't need anyone's help "making wrasslin' great again."
Fire = Kiera Hogan from Impact Wrestling.
A fired up Fire took control early with her fast paced offense.
Jones gained control and started working Fire's arm.
Fire regained control after a missed elbow drop to the arm by Jones.
Fire escaped Jones's armbar once, but couldn't a second time, tapping out to give Jones the win.
A video package of Azteca was shown, who announced she wanted to show the world her true identity and declared herself Reyna Reyes, The Pearl of the Philippines.
A second video package followed, this time highlighting the history of women's tag team wrestling. It was well produced, even indirectly touching on the disappearance of the WWF women's tag team titles in the late 80's.
MATCH TWO: The Disciplinarian (with Samantha Smart) Vs Sassy Massy
@wow_samsmart 👏😈👏 @WOW_Discipline
#WOWSuperheroes pic.twitter.com/hSHkZVkHAe

— WrestlingsPsyche (@domfabfav) September 8, 2019
Sassy Massy is from Boston, Massachusetts. Also, Massachusetts is hard to spell.
Sassy Massy had trouble maintaining momentum due to the outside presence (and occasional ruler choking) of Samantha Smart (in Smart's defense, she was just trying to prevent Massy from needing the Heimlich maneuver).
I was merely facilitating remedy from choking of the crude pork rinds @MrsAIPAlisha consumed pre ring engagement. #HelpingStupidPeople #NoHope #DopeyMassy #FirstAid #WOWSuperheroes

— Samantha Smart (@wow_samsmart) September 8, 2019
Disciplinarian controlled the bulk of the match with her power advantage.
Disciplinarian got cocky, pulling up Sassy when she appeared to have the match won with a front facelock suplex. Sassy would later rally to fight out of a rear choke, and would go on to win the match with a crucifix sunset flip.
Following the match Sassy Massy celebrated her win in the locker room with Chantilly Chella, while Disciplinarian threw a tantrum next door, upset about the defeat.
MATCH THREE: The Psycho Sisters (Razor and Fury, with Mezmeriah) Vs Princess Aussie and Reyna Reyes
Welcome to the Psycho sisterhood! Season 2 will never be the same as these sisters rain anarchy and cause grievous bodily harm to all that stand in their way! @wow_mezmeriah @razor_wow @wow_fury #WOWSuperheroes pic.twitter.com/8ueBFynC7U

— WOW (@wowsuperheroes) September 9, 2019
This was the first match of a tag team series to determine the WOW Tag Team Champions.
Before the faces came out, the heel Psycho Sisters momentarily got the crowd behind them by asking "Who's ready to get psycho?"
Some good chain wrestling between Razor and Princess Aussie to open the match.
The faces gained early control, but a distraction by Fury led to interference from Mezmeriah to give the Psycho Sisters the advantage.
In a rare moment for a tag team match, Reyna Reyes broke up a submission attempt by Fury. I'm sure it's occurred before but it struck me as unique when I saw it, usually it's just pinfalls broken up and not until it's near the end of the match.
The Psycho Sisters won when Reyna Reyes accidentally took out her partner Princess Aussie with a kick. Reyes was then rolled up by Fury, who also grabbed the tights.
MATCH FOUR: The Beast Vs Havok Vs Jungle Grrrl (Number One Contenders Match)
Tessa Blanchard said she can be wherever she wants to be as the champ and came out to ringside and joined commentary.
The Beast and Jungle Grrrl teamed up to force Havok out of the ring early. Beast and Jungle Grrrl fought to a stand still before the action moved to the outside and Havok took control.
Beast regained control with a double spear, only for her and Havok to be taken out by a Jungle Grrrl top rope dive.
The Beast picked up Havok for a slam but was speared by Jungle Grrrl.
Jungle Grrrl then climbed the ropes for her signature splash but was pulled off by Hazard, Havok's tag team partner.
Hazard and Havok then attacked The Beast and the match was thrown out.
Jungle Grrrl chased off Havok and Hazard with a chair. Afterwards her and Beast stared each other down.
Tessa Blanchard chastised David McClane for failing to keep things under control and said she would pick her own opponent for next week as the show went off the air.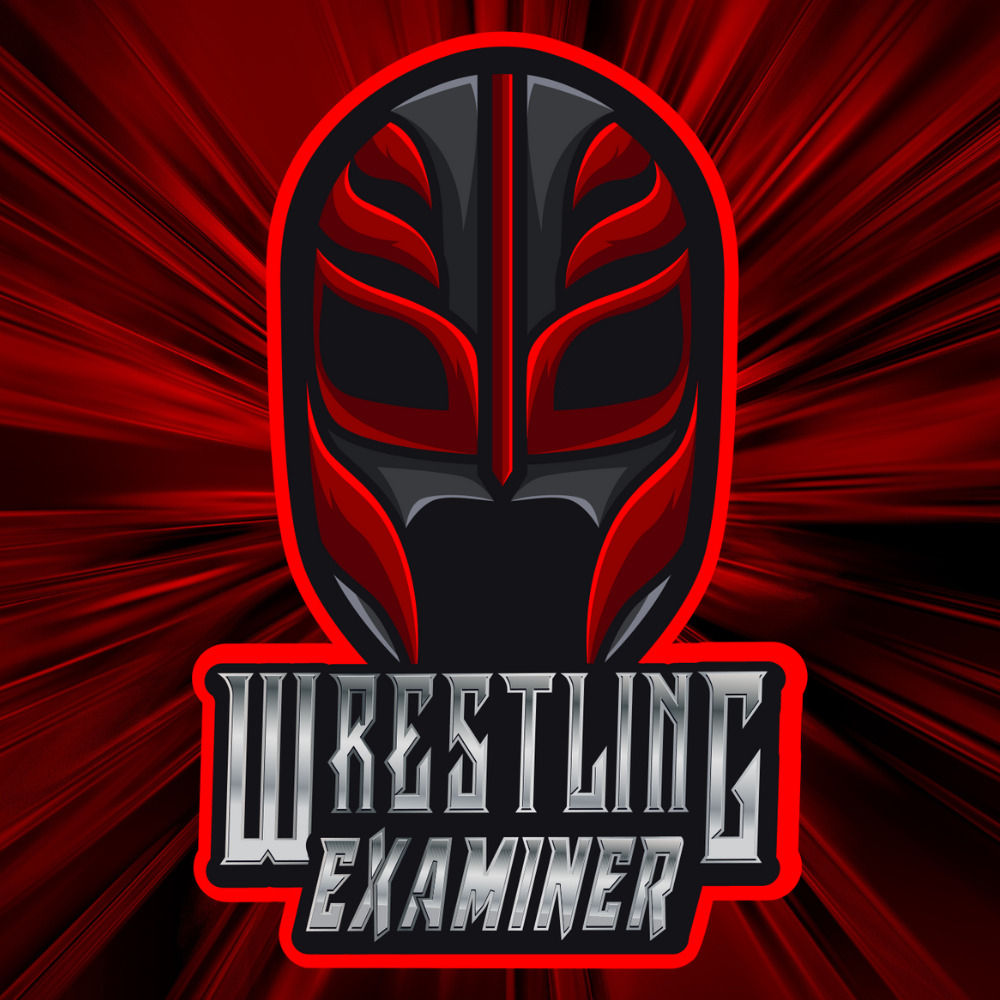 I write comedy & comics! Currently writing for CBR.com. Also, check out Comicprov, where I co-create live improvised comics, & The Episode One Podcast, the TV podcast I co-host! Find me on Twitter and Instagram – @stevewaldinger