IMPACT Wrestling recently held the second night of their latest set of TV Tapings from Sam's Town Casino in Las Vegas, Nevada. Below are the full spoiler results from those tapings:
Venue is said to be about 90 percent full for the second night of the tapings.
– Trey def. Daga (Dark Match). Chain wrestling to start. Daga lands the first strike with a dropkick. Trey fires back with a frankensteiner that sends Daga to the outside. Suicide dive from Trey. He turns it into a frankensteiner on the arena floor. Back in the ring, Daga catches Trey with a GTS. Big chop from Daga followed by a snapmare and drive-by kick. Trey responds by showing off his athleticism and hitting a basement dropkick. Trey uses his speed to get to the apron. Enziguiri from Trey. Slingshot neckbreaker nearly wins it for him. Daga with a full nelson. He transitions it into a german suplex. Close two count. Trey with a superkick followed by a top rope meteora. Fun opener that the crowd really liked.
These should begin airing March 8th:
– Rich Swann def. Ethan Page via pinfall. Swann evades Page with his usual repertoire of flips. Page opens things up with a series of right hands but Swann catches him with a frankensteiner. Page takes control with a reverse bloody Sunday. Crowd entirely behind Swann. Swann attempts a comeback but gets decapitated with an elbow from Page. Action spills to the outside. Tope con hilo from Swann. He tosses Page back in and hits a frog splash. Page just kicks out. Swann climbs again but Page shoves the referee into the ropes knocking Swann off. Inverted DDT from Page. Swann just escapes. Big Combo from Swann. Handspring cutter and Phoenix splash. After the match, oVe comes out. Sami Callihan gets on the mic and says that tonight is the night that Swann finally joins oVe. He says that when Swann was in the hospital, Callihan was the only one who was there for him. "Family is everything," growls Callihan throwing a shirt at Swann. Swann joins. He puts on the shirt. With all of oVe's back turned to him, Swann attacks them. Superkick to Callihan. Double cutter to Jake & Dave. Swann escapes and rips the shirt off to end the segment.
– Ace Austin def. Jake Atlas via pinfall. Very 50-50 bout. Ace lands a series of combos, but Atlas lands an inverted angle slam. Ace mounts together a comeback and ends it early with a running neckbreaker.
– Alisha Edwards comes out for a promo. She thanks IMPACT for giving her the opportunity to speak and show the fans that anything is possible. "What's next?" she asks. She says that her contract is expiring at the end of the month and she now has the perfect opportunity to figure out what's next. Alisha contemplates if it's time to stay home and start a family. Desi Hit Squad comes out. Gama Singh says that he is happy she is leaving because he is sick of this women's empowerment movement. Raj Singh says that there is no better place for a woman than to be at home. Alisha has had enough. She slaps Gama. Eddie Edwards comes out and destroys The Desi Hit Squad with a kendo stick. The numbers game proves too much and they triple team him. Eli Drake comes out. He plays like he is gonna assist The Desi Hit Squad, but fights them off. Him & Edwards stare at each other to end the segment.
– Kiera Hogan, Jordynne Grace & Rosemary def. Dark Allie, Su Yung & An Undead Bride. Big pop for Rosemary. Grace shows of her strength with huge german suplexes. Heels take control after a triple-team attack on Hogan that includes an open palm strike from Su Yung and a cutter from Dark Allie. Rosemary eventually gets the hot tag and rums through everybody. Bride slows down her momentum with a deep-six slam. All six knockouts in the ring. Rosemary hits the bride with a spear for the win. Rosemary leashes Dark Allie and takes Dark Allie backstage with her.
– Scarlett Bordeaux is introduced by Josh Matthews. Disco Inferno is on commentary. Josh questions Scarlett about her worldwide talent search and asks her why she chose herself. Scarlett says that out of everyone she saw Disco Inferno was the worst. Inferno gets in the ring and says that for the last six months all she has done is walk out, show her body and became the biggest star. "Now you want to wrestle? If you wrestle you're gonna suck," Disco claims. He then says that women's wrestling hasn't been good since bra and panties matches. Scarlett slaps him. She then says that she is sick of misogynistic men like Disco. She then says that she could kick his ass. Disco then tells her to go home and do the dishes and get in the kitchen and if she still wants to wrestle afterwards she can find him. Scarlett ended by saying the next time she sees him, "I'm gonna make you my b—-."
– The Lucha Brothers (Pentagon Jr. & Fenix) def. The Rascalz (Dezmond Xavier & Zachary Wentz) via pinfall. Match Of The Night so far. Crowd was hot for both teams, but especially Pentagon & Fenix. Action was fast paced from the beginning. Wild double-teams from both teams. The Lucha Brothers win after a superkick/Pentagon Driver combo.
– Luchasaurus def. Chris Bey via pinfall. Luchasaurus shows off his power throughout the bout, but Bey has an amazing onslaught of high-risk maneuvers including a pop-up double-stomp. Luchasaurus nearly wins it with a devastating chokeslam, but Bey kicks out. Bey refuses to stay down. Luchasaurus with a roundhouse that sounds like a gunshot. Tombstone set-up. He drops Bey down with a reverse powerbomb.
– oVe (Sami Callihan, Jake Crist & Dave Crist) def. Rich Swann, Willie Mack & Tommy Dreamer. Brawl from all men to start. Eventually the referee separates them and the traditional tag match starts. Dreamer with a great spot where he starts on the top rope, then climbs to the second, then climbs to the first for a double-axe smash on Jake Crist. oVe gets the heat on Dreamer and wears him down. Mack gets the hot tag. Huge lariats to Callihan followed by a spinning wheel kick. Crowd goes wild when Dreamer attempts a kip-up, then fakes a suicide dive just to slide out and punch all of oVe in the face. Loud "This is awesome!" chants for Dreamer. oVe gets control back and this time they work over Swann. Callihan taunts the crowd while locking in a chinlock. Dreamer comes in with some million dollar dream elbows. Callihan spits in his face. He licks it and delivers a cutter. All men back in the ring for a fantastic sequence of signature moves. Frog splash from Swann. Frog splash from Mack. Dreamer with a superfly splash. Dave & Jake Crist pull out Mack & Swann. Callihan with a thumb to Dreamers eye. Spike piledriver for the win.
– Glenn Gilbertti comes out for a match. He gets on the mic and calls IMPACT a clown show and to send him out a clown. Gilbertti def. Kikutaro in a nothing match. Back and forth with some near falls. Kikutaro misses a moonsault. Gilbertti takes advantage and wins with a stunner.
– Fallah Bahh & KM def. Reno Scum via pinfall. Scum jumps Bahh & KM at the start. They double team KM, working the big man down with quick tags and duel clubs to the back. Signature armpit spot from the Scum. KM lands an enziguiri, but Bahh is still hurt from the attack at the start of the match and misses the tag opportunity. Finally, he gets to the apron to receive the tag. Bahh comes in on fire. Running lariat and a flying crossbody, but his pinfall attempt is interrupted. KM gets nailed with a superman punch, but Bahh catches Luster with a huge belly-to-belly for the win.
– Jordynne Grace def. Tessa Blanchard to become The New #1 Contender for The IMPACT Wrestling Knockouts Championship. Grace overpowers Tessa to start. Stalling suplex which she turns into a jackhammer. Grace is on a roll, but Tessa pulls the referee in her path, then takes advantage with a sucker punch. Now in control, Tessa wears Grace down with strikes. Duelling chants from the crowd. Tessa lands a superkick and codebreaker out of the corner. Grace fires back with a beautiful spinebuster. Series of powerslams from Grace, but Tessa won't stay down. Michinoku Driver from Grace. She goes for a muscle buster and Tessa reverses it into a flatliner. Tessa climbs. Grace cuts her off. She throws Tessa to the mat. Penta driver from Grace for the win. After the match, Tessa is livid, screaming at fans and kicking the ropes. She grabs the bell boy and starts beating him up. Gail Kim comes out and fights Tessa off with a big running elbow. Tessa crawls away to the entrance way.
– Gama Singh comes to the ring. He gets on the mic and says that the crowd is very envious of his attire. He taunts everyone and says that Vegas has no major sports team. He then says that a hockey team in the desert doesn't make sense. Crowd boos him heavily. He finally introduces The Desi Hit Squad for a match and their opponents are Eli Drake & Eddie Edwards. Edwards & Drake def. The Desi Hit Squad. Raj & Rohit tag in quick to keep Edwards at bay. Double stomp in the corner. Desi Hit Squad taunts Drake on the apron to the point where he runs in and takes them both out with a clothesline and DDT. While the referee tries to get Drake out, Edwards hits Rohit with his kendo stick to secure the win. As Drake leaves, he does the belt pose to Edwards indicating that they may be in line for a future tag title shot.
– In the main event segment, Johnny Impact's music hits, but he doesn't come out. Eventually Killer Kross carries him out, along with a cinder block. Johnny is in a neck brace. Some random wrestlers show up, but Kross destroys them all. Kross sets Johnny up next to the Cinder block and grabs a chair. Taya & Cage come out. Taya runs to cover Johnny up and begs Cage to help and for Kross to stop. When Kross doesn't, Taya strikes him with a right hand, which pisses him off. Cage runs down and fights Kross off, smashing him with the chair. Taya thanks Cage then low-blows him. Johnny kips up. It was all a set-up. Kross is laughing on the outside. Johnny starts attacking Cage. Moonrise driver and mounted punches. Johnny puts the cinder block on Cage's head and smashes it with a chair. Johnny and Taya leave. Kross follows shortly after. Referees come out to help Cage, who lays motionless. They eventually get him out of the ring and escort him to the back.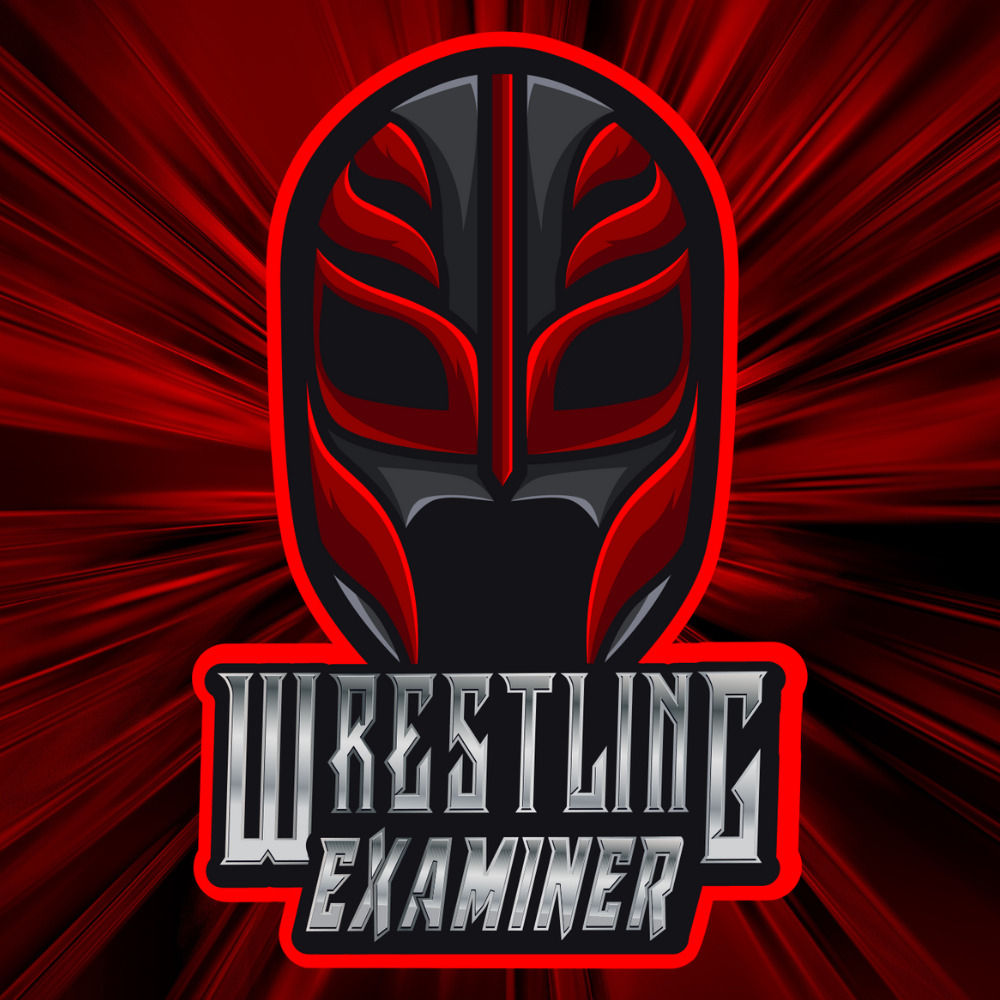 Long time writer and life long fan of professional wrestling.