IMPACT Wrestling recently held the third night of their latest set of TV Tapings from Sam's Town Casino in Las Vegas, Nevada. Below are the full spoiler results from those tapings:
Xplosion:
– The Rascalz (Dezmond Xavier & Zachary Wentz) def. The Desi Hit Squad (Raj Singh & Rohit Raju). Raj & Dez started things out. Chain wrestling to open. Raj lands a big shoulder block. Dez uses his speed to get the better of Raj. Rohit comes in but gets double-teamed by The Rascalz in their corner. Rohit uses the referee and rakes Dez's eyes. The Desi Hit Squad gains control. They wear Dez down with a butterfly lung-blower from Raj and a standing double-stomp from Rohit. Wentz gets the hot tag and lands a series of lariats. The Rascalz isolate The Desi Hit Squad to the outside. Double tope con hilo from The Rascalz. Back in the ring, Dez assists Wentz with a standing traveling moonsault. The Rascalz win via pinfall.
IMPACT:
– Moose def. Trey Miguel. Trey uses his speed early to avoid Moose's power. Headscissor from Trey that sends Moose to ringside. Suicide dive from Trey. A second suicide dive. Tope con hilo from Trey but Moose catches him and hits an apron powerbomb. Moose stops the referees count to inflict more pain. Trey attempts a comeback, but Moose catches him again, slamming him off the ring steps. Moose dissects Trey, but Trey refuses to stay down. Trey lands a missile dropkick and a frog splash, but Moose slows him down with a pop-up powerbomb. Trey nearly wins it with a reverse-rana. Moose avoids a top rope double stomp, tosses Trey into the ringpost, then kills him with a spear. Moose wins via pinfall.
– Eli Drake & Eddie Edwards def. Fallah Bahh & KM. Drake & Bahh start with a tie-up. Drake goes for a powerslam but Bahh falls on him. Bahh with his signature gator roll. KM tags in but Drake lands some strikes and gets Edwards in. Edwards & Bahh go at it. Bahh with a big slam. All men start battling inside the ring. Superkick from Edwards followed by a neckbreaker from Drake onto KM. Edwards grabs Kenny the kendo stick. Referee tries to take it as he tosses it to Drake who smashes KM with it. Referee doesn't see. Edwards hits KM with his finisher. Eli Drake & Eddie Edwards via pinfall.
– Ace Austin def. Damien Drake. Austin lands an enziguiri and a punt from the apron to start things out. High-risk from Austin takes Damien down followed by a stiff forearm. They trade strikes in the center but Austin wins the exchange. Springboard disaster kick and twisting senton in succession. Austin lands the Aces up neckbreaker and this one is done early. Ace Austin wins via pinfall.
– Josh Matthews comes to the ring. He introduces Johnny Impact & Taya Valkyrie to explain their actions from the end of last night's taping. Matthews asks them why they did what they did. Johnny says that he has media hounding him for an answer. He then says that he did it because of people like Josh and smart marks. Because fans aren't interested in his title defenses, they just want to see him wreck his body. He then berates Cage for being a big dumb rock and calls the crowd losers for cheering him. Taya then gets on the mic. Josh Matthews asks her about defending against Jordynne Grace next week. Taya makes a short joke about Grace and then jumps on Johnny's previous statements about the fans being smart marks. Josh then asks Johnny about his PPV Match in Toronto against Cage. Johnny says that he beat Cage once and he can do it again. Johnny then says that he hopes Cage stays healthy up until then. Taya & Johnny kiss and pose to end the segment.
– Willie Mack def. Ethan Page. Page jumps Mack before the bell rings. He stomps Mack down in the corner. Mack fires back with a samoan drop followed by a standing moonsault. Page baits Mack to the outside where he lands a pumping thrust kick to put the big man on his back. Back in the ring, Mack attempts a comeback, but Page decapitates him with an elbow. Headlock from Page. Mack gets to his feet and chains together a string of moves including a DDT and his jumping corner cannonball. Page throws Mack off the top and lands a mid-rope elbow. Mack doesn't stay down long and delivers a roundhouse kick and a stunner. Willie Mack wins via pinfall.
– Rich Swann def. Sami Callihan to retain The IMPACT Wrestling X-Division Title. The match starts hot with a brawl. Fight spills to the outside. A back-and-forth bout until Callihan nails Swann with an exploder onto the entrance path. Callihan taunts the crowd, then tosses Swann in and wears him down with a headlock. Callihan spits in his hand, then lets it fall back into his mouth. Crowd goes crazy, calling Callihan a sick f**k. He then chops Swann and targets the neck with a sleeper hold. Callihan controlling the action here in the middle of the match. Swann with a comeback. He lands a strike combo followed by a frankensteiner coming off the ropes. Another frankensteiner from the second rope. Callihan comes back with a powerbomb. He rolls Swann through with a knee strike. Callihan nearly wins the match with a double-underhook shoulder breaker. Swann with a roundhouse kick. 450 from the middle rope but Callihan kicks out. Swann goes for a top rope 'rana but Callihan powerbombs him off the top. Callihan with the submission but Swann gets to the ropes. Great finishing sequence where Callihan avoids Swann's Phoenix splash and goes for the piledriver. Swann rolls him up for the 3 and retains. Callihan attacks Swann and grabs a chair, but Swann fends him off. He goes to hit Swann but a masked man comes out and attacks Swann, choke-slamming him to the mat. It is later revealed to be Sawyer Fulton that joined in on the attack. Willie Mack comes out to try and help Swann, but Callihan and the newest oVe member stand tall as the segment ends.
– Su Yung def. Alisha Edwards. Both women tie-up. Alisha with a roll-up, but Yung destroys Alisha with a palm strike. Yung ties Alisha in the tree of woe. Rope assisted neckbreaker. Yung takes out the glove and tries to submit Alisha. Alisha breaks the hold and finally mounts some offense, targeting Yung's chest and running full steam at her on the ropes. Alisha with a backpack stunner but Yung doesn't stay down. Eventually she locks in the glove-claw. Su Yung wins via submission.
– Konnan comes out with LAX and they have a message for The Lucha Brothers. Konnan calls LAX his family. He also calls The Lucha Brothers his family. Konnan then says that he is sick of all the disrespect that has come since the teams started feuding. He then says if they wanna settle this, they can do it right now. The Lucha Brothers come out and a brawl ensues. Security comes out but both teams dispose of them. The Lucha Brothers get the upperhand with the help of some steel chairs. Pentagon Jr. jaw-jacks with Konnan, who remains neutral in the fight. The Lucha Brothers pull out tables and prepare to send Santana & Ortiz through them, but LAX takes control and slams The Lucha Brothers through. They grab the tag belts and pose over Pentagon Jr. & Fenix to end the segment.
– Scarlett Bordeaux def. Glen Gilbertti (Disco Inferno). Glen Gilbertti comes out for the match. He grabs a microphone and tells Scarlett Bordeaux that she can call this off if she wants. Scarlett comes out and is ready to fight. Gilbertti asks Scarlett one last time and says, "I'm gonna show you why a woman cannot be the man." Scarlett with a series of roll-ups. Gilbertti is surprised at first, but then starts toying with Scarlett, before hitting a clothesline. Scarlett begins to mount some offense. She climbs to the top and hits a flying crossbody which nearly wins it for her. Gilbertti with another running attack. He starts to rag-doll her around the ring and stomps her fingers. Scarlett with a few flurries including a stunner, but Gilbertti keeps getting the better of her. He goes to give her the ten elevated punches in the corner, but Scarlett powerbombs him. Scarlett wins via pinfall.
– Tessa Blanchard is out for a promo. She says that today is a great day, because today is the day she gets what she wants. She then says that today she gets justice on Gail Kim. She then calls Gail Kim out. Gail Kim enters. Tessa then questions whether Gail is having a good day. She then demands that Gail apologize to her for the suspension and for costing her The Knockouts Champion. Gail then says she is sorry. Tessa then says that that is not enough and screams at her to be specific. Gail then apologizes for costing her the title and for the suspension. Tessa then thanks her and pushes Gail Kim to quit. Gail then says that she has already put in her resignation. Tessa then says good and apologizes to Gail. Tessa then apologizes for main eventing IMPACT while Gail was making a fool of herself in bra and panties matches. Tessa then says that Gail could never compete with her. Gail then fires back, saying that she put in her resignation, but the stipulation was that she would be returning as a wrestler. "I'm coming back to kick your ass," yells Gail, before attacking Tessa and beating her up all around ringside. Tessa then fleas, but with a worried look in her eye as Gail stands tall to end the segment.
– Jordynne Grace vs. Taya Valkyrie for The IMPACT Wrestling Knockouts Title ended in a count-out that favored Grace. Great sequence to start. Grace lands a huge shoulder block and a sic kick to gain an early pinfall attempt. Taya lands a kick to Grace's gut and follows that up with a three hit combo that ends with a knee to the face. Grace fires back with a monster German suplex that sends Taya to ringside. Grace goes for a suicide dive but Taya moves and lands a big elbow, giving her the advantage. Grace attempts a comeback but Taya runs through her with a big spear. Grace comes back with some big strikes in the corner. Vader bomb from Grace and Taya just kicks out. Grace goes for a top rope superplex but Taya blocks it. Moonsault attempt from Taya misses. She plays up that she injured her arm. Johnny comes out to help her. Referee counts her up. Jordynne Grace wins by count-out, which means Taya retains. Johnny tries to take Taya away but Brian Cage comes out. He chases Johnny around the ring. Killer Kross comes out and attacks Cage. Rear naked choke locked in. Johnny and Taya leave. Kross has a stare-down with Grace who wisely backs away.
– Killer Kross def. "The Machine" Brian Cage. Kross works over Cage who is still hurt from the earlier assault. Some brief offense by The Machine, but Kross keeps him at bay throughout with submissions and rest-holds. Kross calls Cage a tinman, begging him to bring the fight. "I own you," shouts Kross. Big Irish-whip from Kross, but Cage bounces up and hits a tornado DDT. Both men down. Cage with a superkick and discus clothesline, but Kross is unaffected. He locks in the choke but Cage breaks the hold and catches Kross with a big slam. Moonsault from the second rope by Cage. Cover but only two. Cage with a powerbomb. He deadlifts Kross for a powerbomb backbreaker, then lands another discus lariat. Cage has the match won, but Johnny sneaks out and puts Kross' foot on the ropes. Taya sneaks in also and low blows Cage with the referees back turned. Kross goes for a pin, but either the referee botched the count or the bellman rang it soon. Either way, referee raises Kross' hand. Killer Kross wins via pinfall. Afterwards, Johnny puts a beating on Cage. He puts his arm inside a chair, then slams it with another. Johnny & Taya walk out while Cage lays hurt in the ring as the show ends.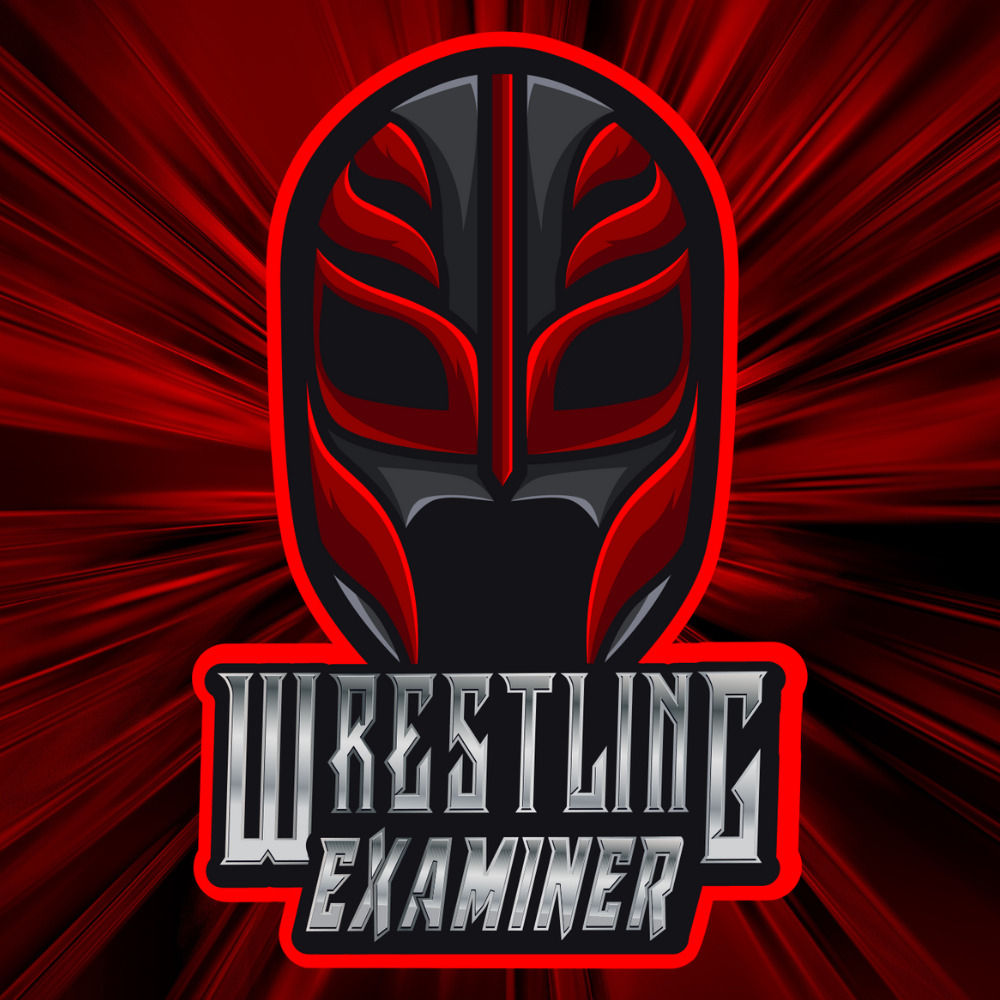 Long time writer and life long fan of professional wrestling.