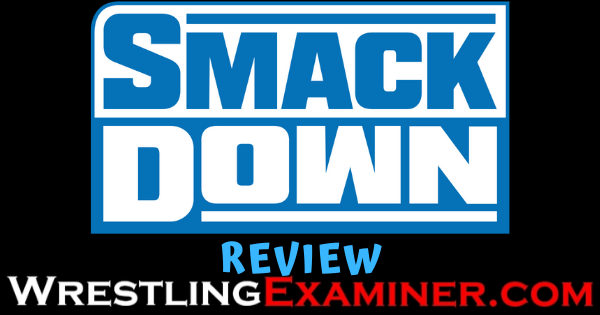 The Performance Center was once again the backdrop for this week's SmackDown. For whatever reason, this week felt like the new norm. I think the initial shock of watching pro wrestling without any fans has worn off. I'll give WWE credit for addressing some of the glaring issues with their previous broadcast. Gone are the days of abbreviated matches, and pay-per-view replays. It took them about a month, but it seems like WWE has finally gotten the hang of producing their weekly television out of the Performance Center. This week's SmackDown had a little bit of everything. From A Moment of Bliss, to Money In The Bank qualifying matches, we even crowned new SmackDown Tag Team Champions. Of course, it wasn't all good. There were a few missteps, but nothing unforgivable. Here's some of the things I liked, and some of the things i disliked from this week's SmackDown.
WWE SmackDown Likes
1. A Moment Of Bliss: The Women's Tag Team Champions opened up the show this week with A Moment of Bliss. Their guest? None other than "The Monster Among Men," and Universal Champion, Braun Strowman. Braun addressed his issues with Bray Wyatt, and told Bray he could "Get these hands!" I didn't love everything about this segment, (you'll see later) but it delivered where it needed to. Bray Wyatt leaving Strowman a "gift" in the form of his old Black Sheep mask, was a beautiful touch. This feud has just enough history behind it to make it enticing. The build up to Money In The Bank should be fun.
2. Fire and Desire Break Up: This one makes the cut simply based on how pleasantly surprised by it I was. Sonya Deville delivered the type of inspired promo I didn't know she had in her. She even sold the early part where it seemed she was on the verge professing her love for Mandy Rose, only to flip it into angry tirade. Mandy's acting skills were exposed a bit in comparison to Deville's strong performance, but this segment managed to breath new life into the storyline that won't seem to end. We'll see what next week brings us.
3. Daniel Bryan vs. Cesaro: We had our first Men's Money In The Bank Ladder Match Qualifier on the "Blue Brand" when Daniel Bryan went head to head with Cesaro. This was the highlight of the show for me. The in ring work was brilliantly paced, and as always with these two, hard hitting. Cesaro showed off his power throughout the match, while Daniel Bryan methodically worked "The Swiss Superman's" left arm. The finish saw Bryan attempt a moonsualt, be caught by Cesaro, then counter into a Yes Lock for the win. Bryan has been the in ring MVP of the empty arena shows to me thus far. I genuinely look forward to his matches every week. Here's hoping he has a strong showing at Money In The Bank.
WWE SmackDown Dislikes
1. Babyface Braun: It was another solid SmackDown this week, so my two dislikes are absolutely nitpicking, but still some areas I'd love to see some improvement in. For starters, I like bad ass monster Braun Strowman, not generic babyface Braun Strowman. His appearance on A Moment of Bliss this week was a bit too Hogan-esque for me. As your not going to top the original, which nobody will at this point, then don't try it. Although I'm happy for Braun's Championship win at WrestleMania, I fear his Championship reign is already exposing some holes in his baby character. Ultimately, he was always supposed to be just a quick fix to get by WrestleMania. I expect Bray Wyatt to regain his title Money In The Bank.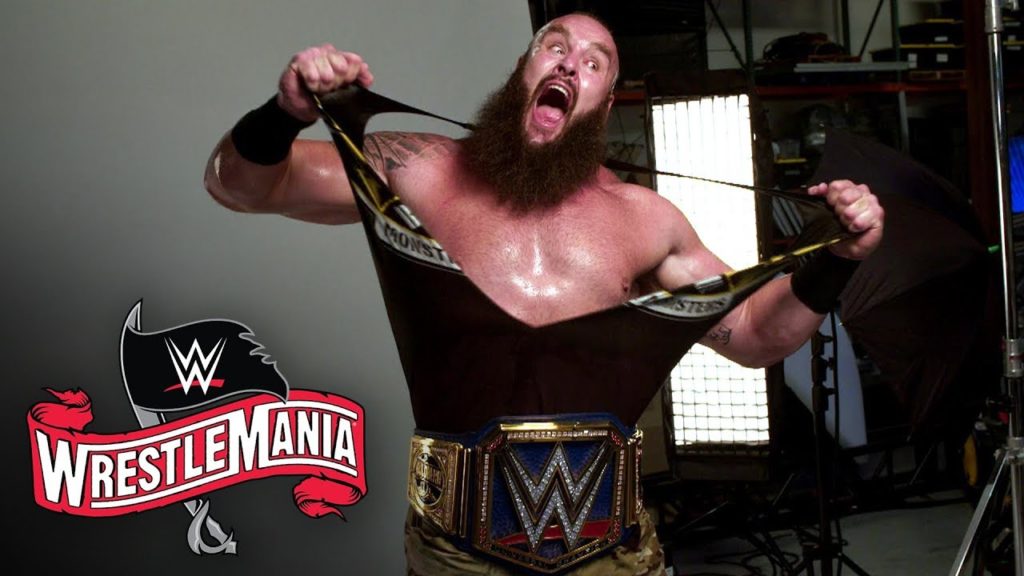 2. Main Event length: We crowned new SmackDown Tag Team Champions this week. Big E defeated Jay Uso, and The Miz in a triple threat match to claim The New Day's 8th Tag Team Championships. The match itself was solid, but when it ended, I couldn't help but feel unsatisfied. Again, my two dislikes are absolute nitpicking on my part. I was probably just enjoying the match, and didn't want it to end.
All in all, another strong SmackDown this week. We're building towards the most unique Money In The Bank pay-per-view ever, and so far, I'm excited by what I'm seeing on Friday nights. Next week has more men's and women's qualifying matches on the slate, and a refresher on the Bray Wyatt/Braun Strowman story. It should be another strong show.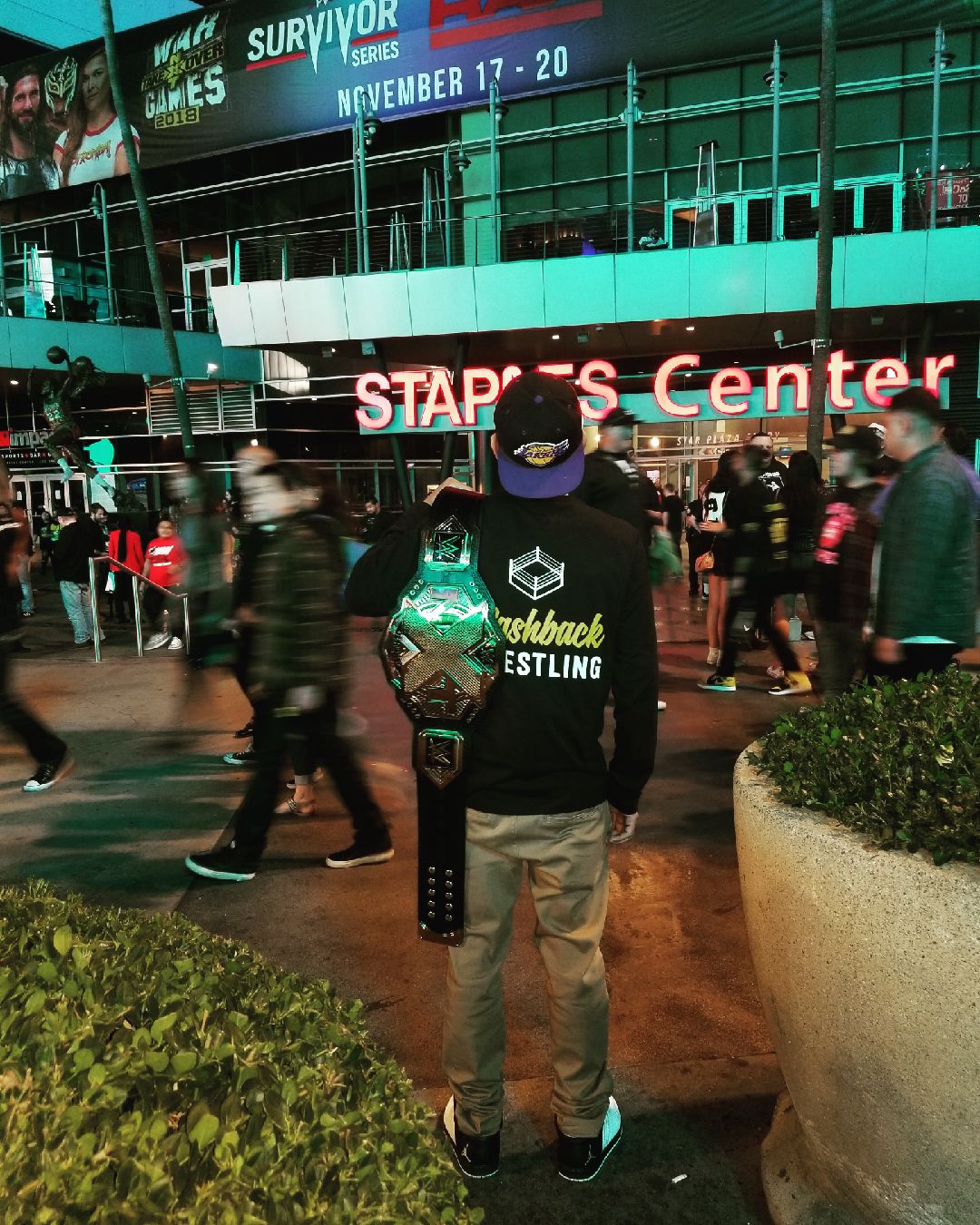 I'm Wesly Avendano. Life long wrestling fan from a small town in Southern California. Writing and wrestling are two of my passions so why not combine them and see what happens. I'm currently the host of Flashback Wrestling Podcast. Favorite all time wrestler is a tie Bret Hart. Favorite current wrestler is AJ Styles. Don't forget to follow me, and the Flashback Wrestling Podcast on Twitter @fbwpodcast and Instagram @flashbackwrestling.