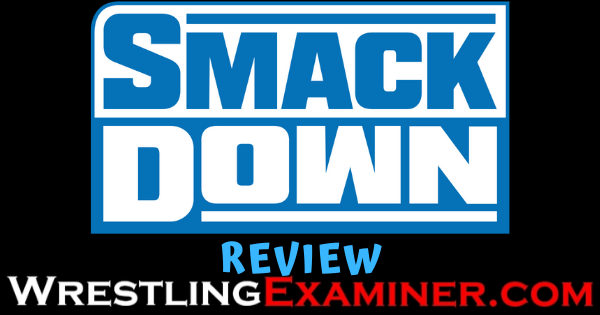 The SmackDown after 'Mania came to us from the Performance Center again this week. With "The Showcase of the Immortals" now in the rearview mirror, "The Blue Brand" seemed poised to rev back up heading into Money In The Bank. Much like Monday Night Raw, this SmackDown wasn't your typical post 'Mania show, but it delivered a strong outing, considering the circumstances. We saw some great in ring action, an NXT call up, and we even got Corey Graves back on commentary. So let's just jump right in. Here's a few things I liked, and a few things I didn't love as much from this week's SmackDown.
SmackDown Likes
1. Women's Tag Title Rematch: I'm normally not a fan of rematches immediately after any pay-per-view match, but this week, Alexa Bliss and Nikki Cross vs. The Kabuki Warriors was absolutely awesome. They were the first match of the night, and I'm delighted to say, they stole the show, in my opinion. The match was perfectly paced, and incredibly physical. From Nikki Cross' Cross Body off the announce table, to a vicious Spear by Kari Sane, to Alexa Bliss' Twisted Bliss to the outside, these ladies exceeded my expectations. I dare say I enjoyed this match more than their WrestleMania bout. Great performance by all 4 women involved.
2. Forgotten Sons Debut: One of the best parts of the Raw and Smackdown after 'Mania is seeing who gets called up to the main roster. Needless to say, The Forgotten Sons didn't get the pop that they probably envisioned, but I still like the move. The SmackDown Tag Team division is pretty top heavy, so adding another team might help balance things out a bit. That is if they're booked correctly. They picked up a strong win over The Lucha House Party on Friday. Let's just hope creative doesn't lose any interest in them. They could be a sleeper team on the main roster.
3. Bray Wyatt Wants His Tilte Back: Karma is a real thing. Everything I've ever read or heard about Bray is that he's an absolute pleasure to work with behind the scenes, and has never complained. That's extremely admirable considering the garbage booking he's received for long stretches in his career. The disappointment of having to drop The Universal Championship to Goldberg a month before WrestleMania had to be a tough pill to swallow, but like I said, Karma is a real thing. WWE's grand plan of having a Spear vs. Spear borefest at WrestleMania blew up when Roman Reigns pulled out of the match amid concerns over COVID-19. The result was Braun Strowman being crowned the new WWE Universal Champion in a less than exciting match. Now, with Roman not having a time table for a return, and Goldberg hopefully gone for good, we're back to where we started, and Bray needs to get his Universal Championship back. This week was a perfect start. The history between Bray and Braun makes this such a natural feud. It should end with Wyatt back atop the SmackDown universe, but even in a loss, I can see this feud elevating Strowman. I'm excited to see where this goes.
SmackDown Dislikes
1. Elias' Performance and Sheamus' Squash Match: This is honestly nitpicking on my part. There wasn't anything specifically terrible about Elias' performance, I just didn't see the point behind it. His feud with Corbin fell extremely flat, and I'm not really interested in seeing it continue. Unfortunately it seems like it will. Then, there's Sheamus. Has there been a more irrelevant "return" than Sheamus in 2020? It's sad to see a former World Champion, and fan favorite, be so unimportant. This week we saw Sheamus squash a poor jobber, and I'm pretty sure nobody cared. Like I said, I'm nitpicking here. I'll take a Sheamus squash over rewatching some match from 4 years ago.
2. Miz and Morrison. Hey! Hey!: Let me just start by saying I'm a huge fan of both Miz and Morrison. However, this is the 2nd time in about a month that I've been disappointed with The Dirtsheet. The funny thing is I was really enjoying the segment until we got a horrible attempt at a rap performance. Maybe it was supposed to be bad. Maybe I'm being worked, and my reaction is exactly what they're looking for. Either way, I wasn't a fan this week. The silver lining is we get another Triple Threat Tag Team Championship match next week. That should be fun.
All in all, it was a solid edition of SmackDown. The work rate has improved dramatically from their first show at The Performance Center, and now with Money In The Bank coming up, we should be in store for some great qualifying matches over the next few weeks.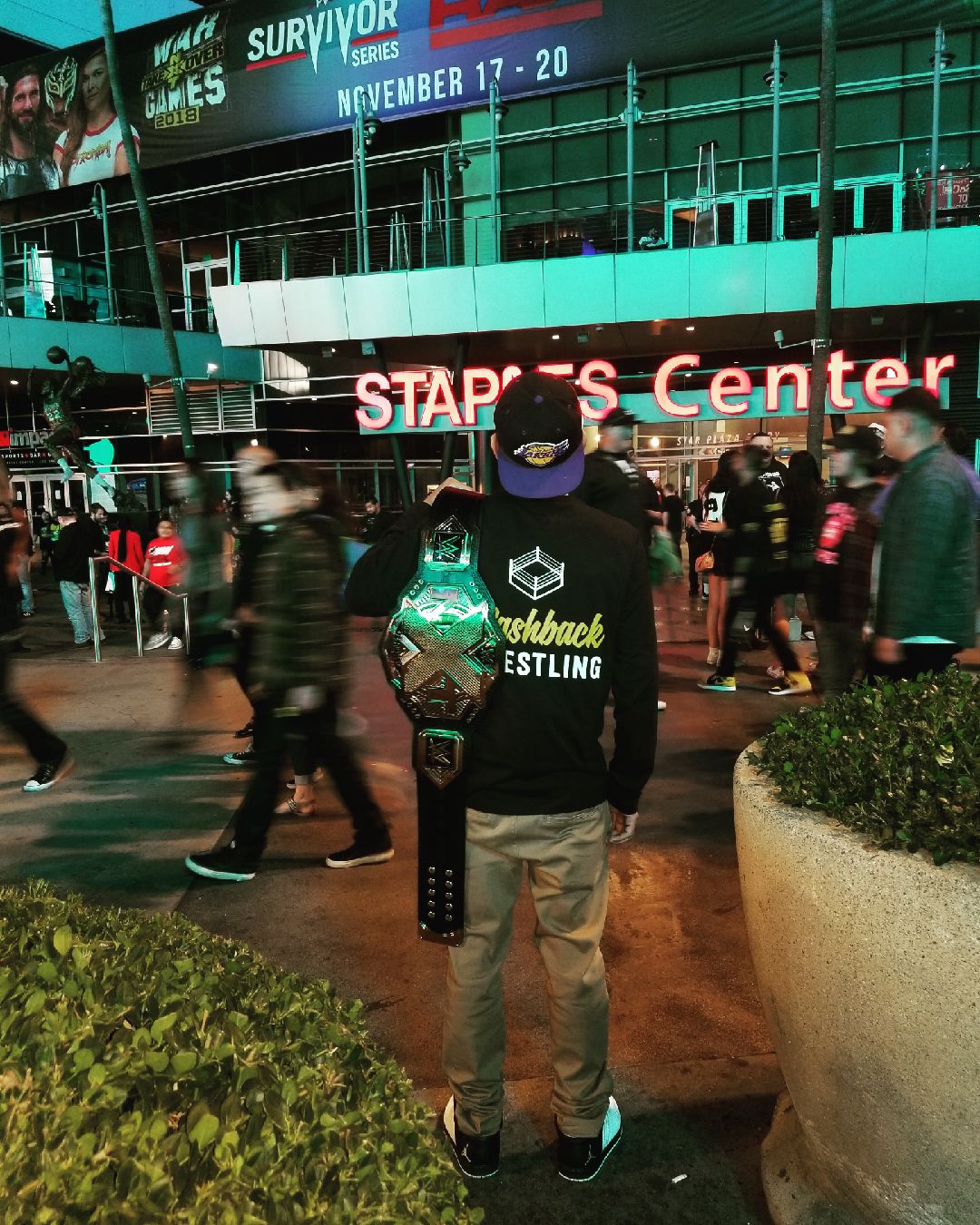 I'm Wesly Avendano. Life long wrestling fan from a small town in Southern California. Writing and wrestling are two of my passions so why not combine them and see what happens. I'm currently the host of Flashback Wrestling Podcast. Favorite all time wrestler is a tie Bret Hart. Favorite current wrestler is AJ Styles. Don't forget to follow me, and the Flashback Wrestling Podcast on Twitter @fbwpodcast and Instagram @flashbackwrestling.