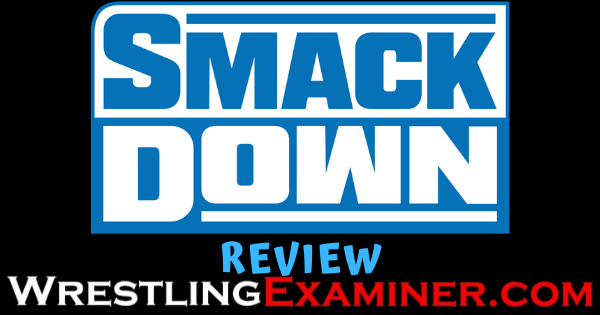 "The Blue Brand" was back in action last night, live on FOX from KeyBank Arena in Buffalo, NY. With WrestleMania Season in full swing, we saw the advancement of some storylines, and the start of some others. After setting up the "Spear vs. Spear" match for WrestleMania last week, both Goldberg and Roman Reigns were  conspicuous by their absence. However, with Hall of Famers, 6 year grudges, and a Tag Team Gauntlet Match Main Event, this weeks SmackDown had a lot of good, and bad, to offer. Here's a little bit of both from the "Go Home" for Elimination Chamber.
3 Things I Liked.
Gulak vs. Bryan: I'm honestly digging this storyline. Drew Gulak is just the type of obnoxious, elitist heel character that Daniel Bryan thrives with. This week we saw Gulak being approached by Drake Maverick for guidance against Bryan. Just as Gulak was breaking down one of Bryan's 163 weaknesses to Maverick, Bryan interrupted, and challenged Gulak to a match this Sunday at Elimination Chamber. At this point, I'd rather have Bryan demolish Drake Maverick at Elimination Chamber, and have Gulak keep dodging him until WrestleMania. The prospect of a Daniel Bryan vs. Drew Gulak match at WrestleMania is way more appealing than the alternative for Bryan.
Wyatt Wants Cena: Bray Wyatt was back with another edition of The Firefly Fun House this week after only briefly appearing at the end of the show last week to challenge John Cena to a match at WrestleMania. Rambling Rabbit made it pretty obvious what the backdrop to this WrestleMania feud would be. Redemption. 6 years after suffering a crushing, and career altering loss to John Cena at WrestleMania XXX, Wyatt seems poised to let "Him" avenge his past short comings against Cena. I always appreciate when a match has some sort of history behind it, so this one is already getting on my good side. Despite my disappointment at the booking in Saudi Arabia, I'm genuinely excited to see this story play out. All the elements are there to tell a great story and help Wyatt rebound from his recent burial.
King Corbin vs. Elias: King Corbin was interrupted as he was addressing his kingdom, by a familiar strumming of guitar strings. Corbin was about to fill us in on his plans for WrestleMania before he found himself " Walking with Elias." For some weird reason, as soon as I heard the guitar strum, I was into it. Elias is bursting with potential, but has yet to have a marquee feud, let alone a marquee match at WrestleMania. Much like Gulak and Bryan, this is one of those perfect cases where each guy's character just works great off the other's. Elias will probably end up taking the pin at WrestleMania, but just having a match at the year's biggest show is a much needed step up for his character.
3 Things I Disliked
nWo on Moment of Bliss: Maybe I'm just traumatized by what happened at Super Showdown, but I'm not really in the mood to see talent like Sami Zayn, Cesaro, and Shinsuke Nakamura put over any legends. Even The nWo. Granted, I still marked out for "The Bad Guy" hitting us with his iconic "Hey Yo!" Goldberg just left me with a bad taste in my mouth for all legends for a little bit. Braun Strowman coming out to back up The nWo was well received, and a decent tie in to what was otherwise a directionless Moment of Bliss.
Sasha vs. Bayley: Sasha Banks and SmackDown Women's Champion, Bayley took on Naomi and Lacey Evans, picking up the win to seemingly wrap up Bayley,'s feuds with both Evans, and Naomi. "The Boss" is one of those rare characters that can be turned babyface at any point, and have the full support of the audience. The bestfriend break up angle is one that the fans have been clamoring for, and with the lack of legit challengers left for Bayley on SmackDown, I  say it's time to let Sasha and Bayley try to replicate their NXT Takeover Brooklyn classic on the grand stage of WrestleMania.
Wyatt's No Sell: It wasn't all good at Firefly Fun House. Even though I reluctantly accept the fact that Wyatt has been downgrade from the Universal Championship match, to working with John Cena at WrestleMania, I enjoyed the direction they took that story this week. What I didn't enjoy, or understand, was why Bray Wyatt didn't mention the Universal Championship at all. From a reality standpoin, I understand that it doesn't make sense to have him mention Goldberg, and the Universal Championship if there's no plans to have them interact soon. On the other hand, the Universal Championship is supposed to be the top prize in the business, and to have the former Champion, just move on without making any intentions of eventually regaining it clear, makes it seem uunimportant. It would've been very simple to have Bray mention that he switched his focus because that's how much he hates Cena. That would've explained him moving on from Goldberg, and it would've made his blood feud with Cena seem that much more important. It's not often that I criticize the brilliance of Bray Wyatt and The Fiend, but this was a missed opportunity.
Next week's episode will feature the fall out from Elimination Chamber, and presumably the return of "The Big Dog." We'll see if they manage to correct some of their short comings from this week's episode, and continue to successfully build towards WrestleMania.
Wesly Avendano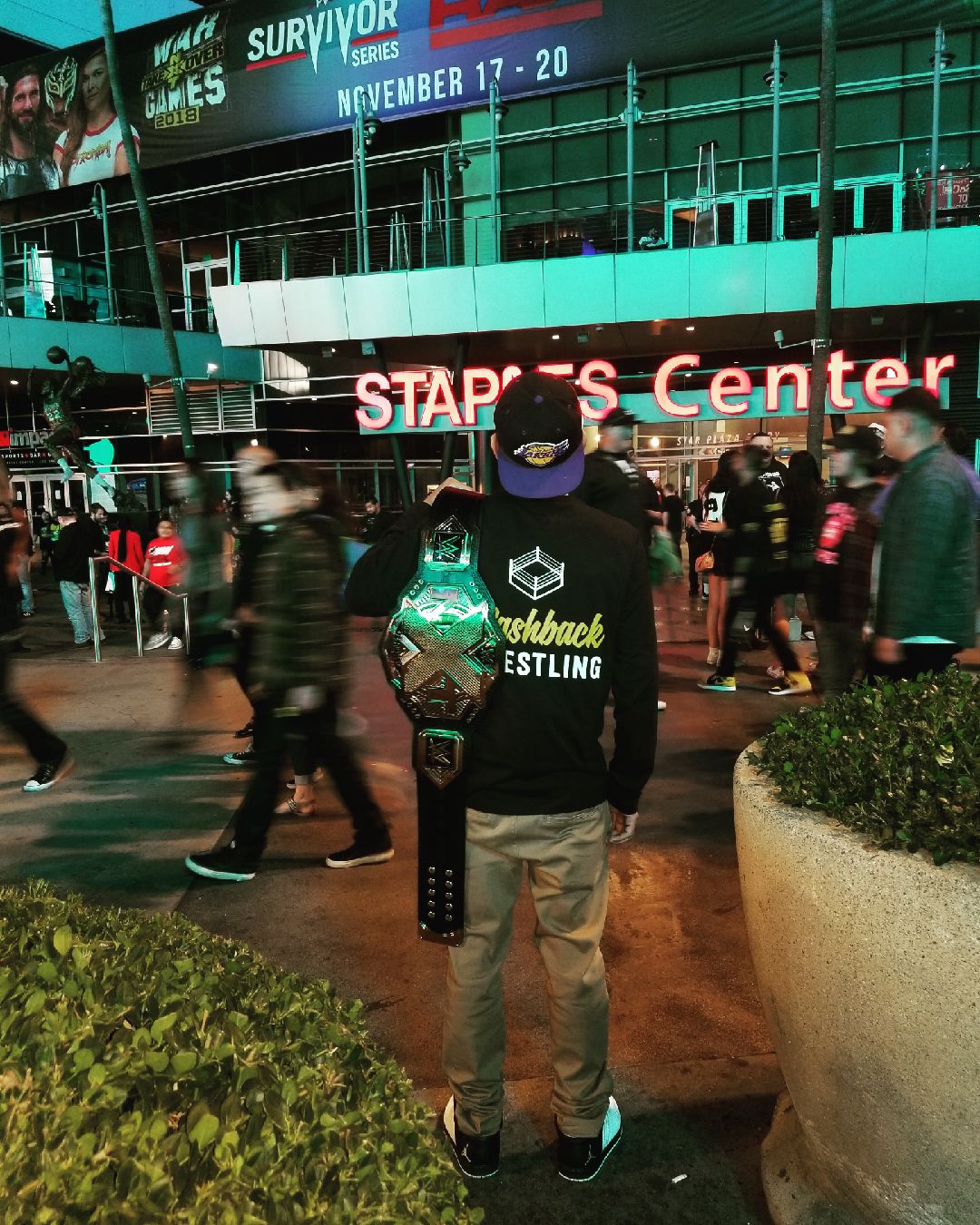 I'm Wesly Avendano. Life long wrestling fan from a small town in Southern California. Writing and wrestling are two of my passions so why not combine them and see what happens. I'm currently the host of Flashback Wrestling Podcast. Favorite all time wrestler is a tie Bret Hart. Favorite current wrestler is AJ Styles. Don't forget to follow me, and the Flashback Wrestling Podcast on Twitter @fbwpodcast and Instagram @flashbackwrestling.