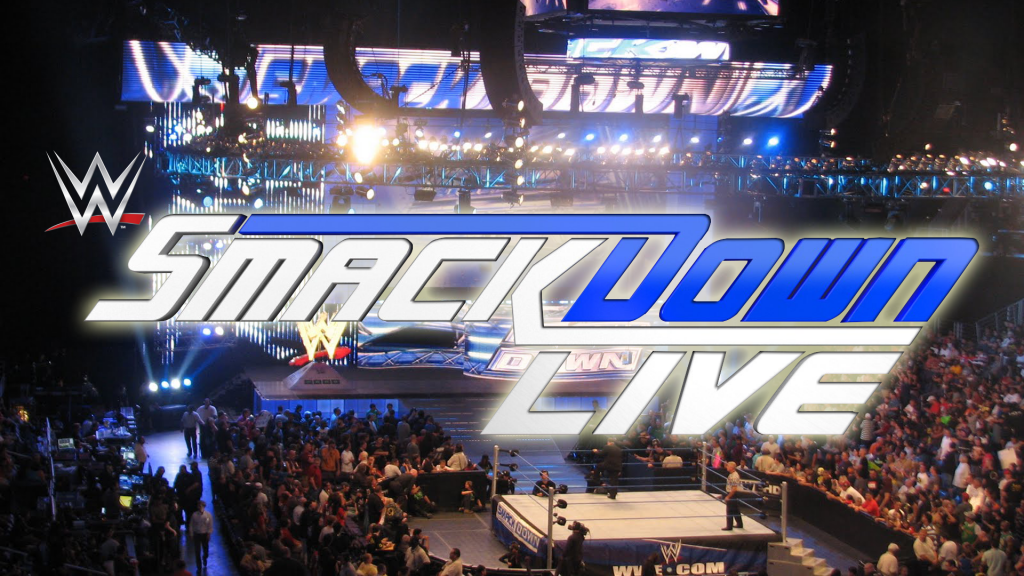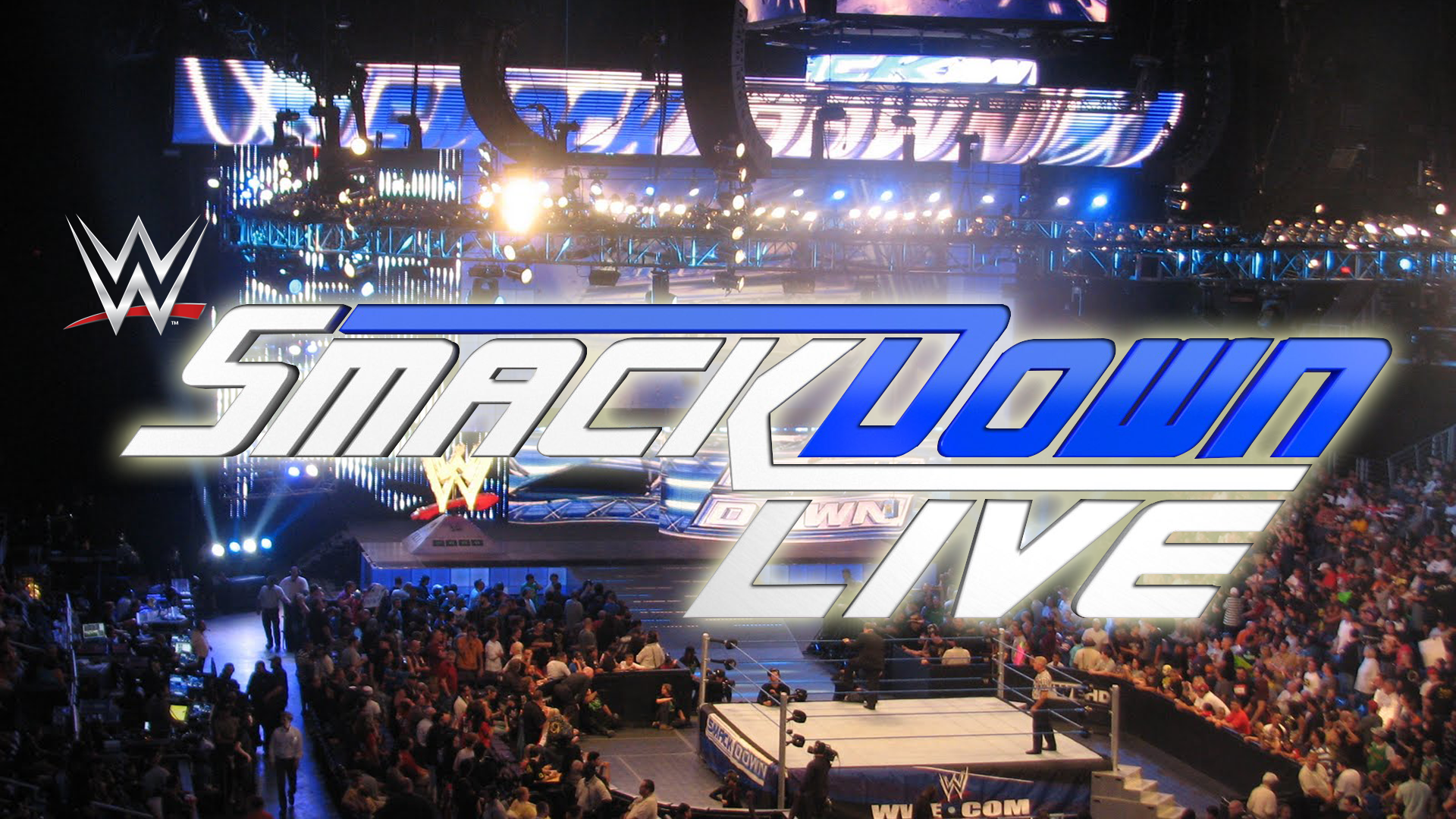 Just one night removed from an overly exciting and emotional Monday Night Raw, the blue brand emanates from the Spectrum Center in Charlotte, North Carolina. Scheduled for tonight is a contract signing between WWE Champion Daniel Bryan and his number one contender for Fastlane, Kofi Kingston. We're also going to hear from Charlotte Flair in regards to the actions of her WrestleMania opponent, RAW Women's Champion Ronda Rousey and her apparent forfeiture of the championship title.
Daniel Bryan/Kofi Kingston Contract Signing
We start things off with our WWE Champion flanked by Erick Rowan seated at a table in the center of the ring alongside Shane and Stephanie McMahon. The McMahon's poke fun at the fact vegan Daniel Bryan is seated in a leather chair and then offer us a brief history lesson as to how dynamic and underrated Kofi Kingston has been in his almost 11 year career. We look back to Kingston Intercontinental & United States Championship victories, his legacy defining Royal Rumble highlight reel, as well as his recent surge to the Main Event with an excellent showing in the pre-Chamber Gauntlet Match and his heart stopping final 2 clash with Bryan at Elimination Chamber. The WWE Universe is 100% behind Kofi as Shane welcomes The New Day to the ring. Big E, Xavier Woods, and Kingston celebrate with the fans at ringside and Big E even wraps his massive arms around Steph and Shane for two very tight hugs. After thanking the fans for their ground swelling support, Kofi sits to sign the contract. Just as Kofi picks up his pen we hear the all too familiar sound of "No Chance in Hell" as Vince McMahon struts to center stage. For no apparent reason Vince informs Kofi that he does not think Kofi is worthy of a championship opportunity and replaces him with the returning Kevin Owens, The New Day exits the ring both Big E and Woods up in arms while the look on Kingston's face was pure heart ache. Owens and Bryan sign the contract and it will in fact be Kevin Owens challenging Daniel Bryan at Fastlane.

We come back from a commercial break to find Kevin Owens in the office of the McMahon's. Owens asks for a tag team match tonight against Bryan & Rowan choosing Kofi Kingston as his partner.
The Bar vs The Hardy Boyz
Johnny Gargano vs Cesaro had been advertised on social media but the card is always subject to change. Sheamus and Cesaro are set for tag team action when Jeff Hardy's music hits. Jeff is joined by his brother Matt Hardy in the elder Hardy's first appearance since losing the RAW Tag Team Championship (With Bray Wyatt) many months ago. Matt had been rumored to be considering retirement after a tweet citing his lower spine and pelvis had begun to fuse. The Hardy Boyz went to work on the former SmackDown Tag Team Champions but The Bar are no slouches. A highly competitive match ends with a classic Hardy Boyz finish, Matt hits the Twist of Fate on Sheamus and Jeff tags in for the Swanton Bomb and the 1-2-3.

Ricochet and Aleister Black have been on a bit of a roll as of late and we see them in their locker room when Lana approaches the pair. She calls Aleister "ordinary" and Ricochet "nothing special" leaving us to assume Lana does not watch RAW or NXT. Ricochet calmly asks Lana if she missed the duo defeating RAW Tag Team Champions 24 hours prior. Black reiterates that he wears his story in the form of his tattoos and that there is nothing "ordinary" about him. She warns the newcomers of their opponents her husband Rusev and Shinsuke Nakamura and how they both have experience and championship pedigrees. Ricochet remarks that Rusev "cant crush what he cant catch."
R-Truth(c) vs Rey Mysterio vs Andrade (US Championship)
United States Champion R-Truth and his partner Carmella take to the ring. Truth talks of his idol growing up, John Cena (who is significantly younger than Truth) and his United States open challenge and offers up his own open challenge. Both Andrade and Rey enter the ring and Carmella suggests John Cena would fight them both. So R-Truth accepts the Triple Threat Match. A quick 3-way dance with three very talented superstars ends when R-Truth hits a surprise roll up on Mysterio. Rey and Andrade have a scuffle after the bell with "El Idolo" barely escaping the 619.

Charlotte Flair Promo
Even in her home city, Charlotte is detested by the WWE Universe. After a monotonous segment of Flair discussing how much better she is than both Ronda Rousey and Becky Lynch, Charlotte says shed never quit or give up a championship title like Rousey did on RAW. She tells us to expect Vince McMahon to award her the RAW Women's Championship this upcoming Monday Night.
Aleister Black/Ricochet vs Rusev/Nakamura
The NXT duo is at it again in a highly entertaining tag team match against two former United States Champions. The quick striking of Black and Nakamura combined with the aerial expertise of Ricochet and the intense brute strength of Rusev make this a well rounded and must see match. Rusev mocks the "rookies" and Ricochet slips out of the way of an accolade. Black and Nakamura are now the legal men and Shinsuke looks to be setting up the Kinshasa knee strike but whiffs it instead receiving a sickening Black Mass kick giving Aleister Black his second pinfall victory in 2 nights.

AJ Styles Promo
Kayla Braxton interviews the Phenomenal One about a variety of topics including Daniel Bryan, Styles WWE Career thus far and SmackDown being the House that AJ Styles built. That last sentiment seemed to have caught the attention of Randy Orton who took exception to the statement. Asking Styles "The House that AJ Styles what?" as he leaves AJ there to wonder whats next.

Another pointless Lacey Evans catwalk and a 205 Live hype package are then followed by a tender recap of Roman Reigns emotionally comeback which moves us on to tonight's Main Event.
Owens/Kingston vs WWE Champion Bryan/Rowan
Kevin Owens returned match since last summer was an exciting end to a great SmackDown as he and the crowd favorite Kingston went to war with the Environmental Entourage. Bryan tags out early to avoid Kofi and the contest features a lot of Erick Rowan. At the point Kofi looks the weakest Daniel Bryan tags in, and goes to work even standing on Kingston's head. A high octane wrestling match concludes when Kofi dives to the floor eliminating Rowan and allowing Kevin Owens to hit Bryan with a Stunner of all things and picking up the clean victory over the WWE Champion. Many of us expect Kevin Owens to assault Kofi but the show ends with both men standing center stage. We'll see how their victory effects the two and the main event scene as a whole on next week's SmackDown Live just before WWE Fastlane.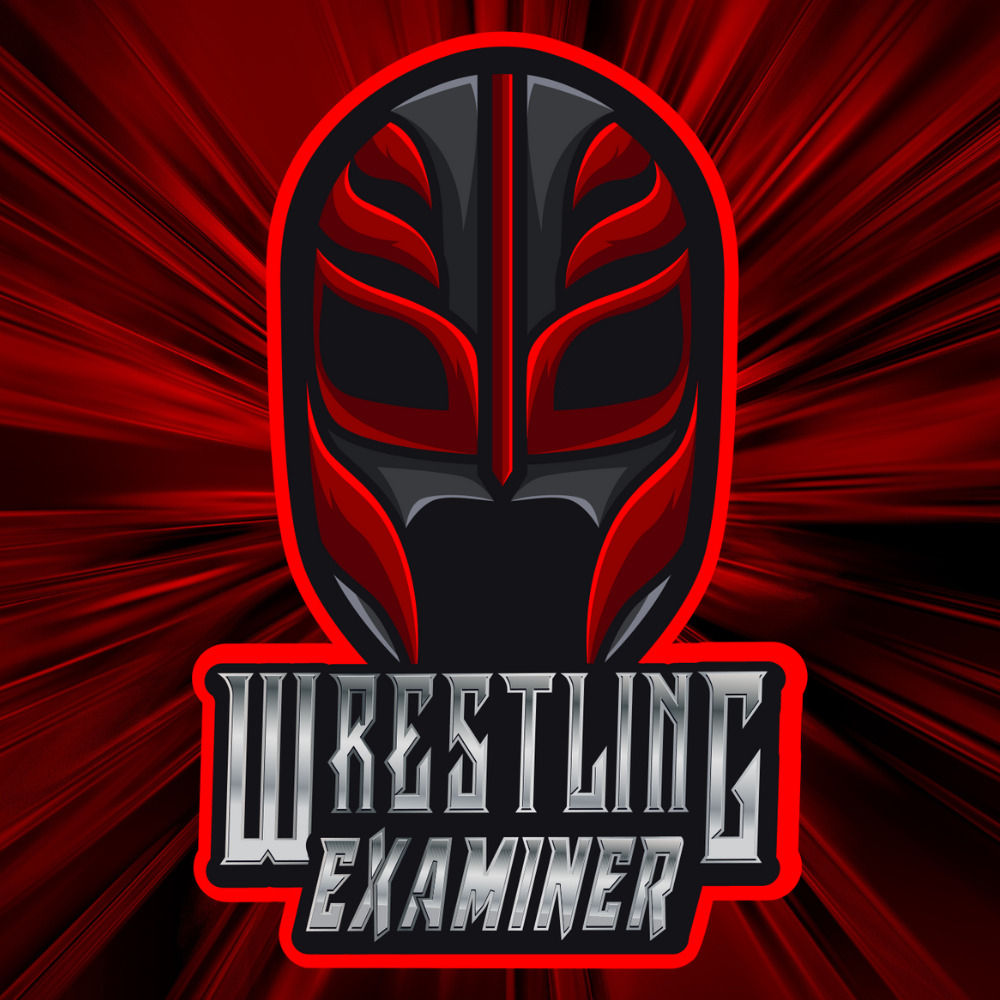 Huge fan of pro-wrestling for over 25 years. Lived through the Monday night wars (WWE/WCW) and the ECW revolution. Currently a big fan of Lucha Underground, NXT, MLW, PWG, and even Impact Wrestling…