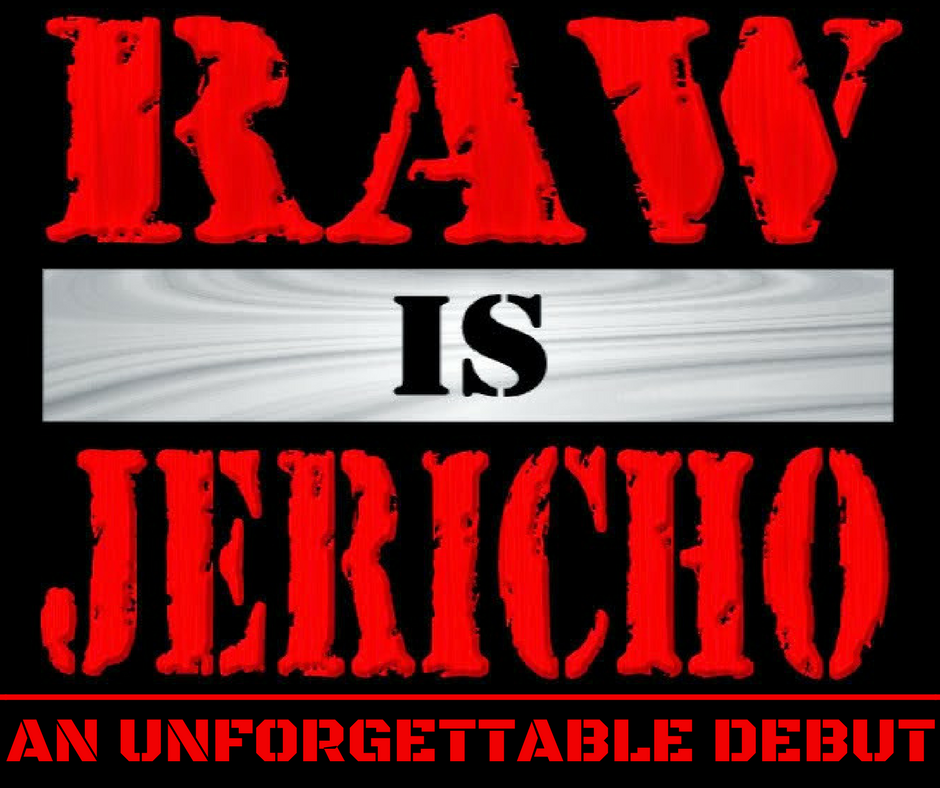 It may be hard to believe, but Monday Night Raw has been around for over 25 years now. During that time, we've seen tons of classic matches, promos, and wrestler debuts. However, one man's Monday Night Raw arrival still stands head and shoulders above the rest (at least in my opinion). That man is none other than "The Ayatolla of Rock N' Rolla," "The G.O.A.T.," "Y2J" Chris Jericho. Now a days, Jericho is enjoying his well deserved "legend" status within the wrestling business, but in 1999 he was coming off a less than stellar run in WCW, and was looking to make a big impact in the WWF. One day when Jericho hangs up his boots, I'll write an epic article recapping his entire Hall Of Fame career, but this one is going to focus mainly on his unforgettable debut, and how it jump started one of the greatest careers in wrestling history.
1999 was a weird time, not just in the wrestling business, but in the world in general. As the year 2000 approached, panic over the "Y2K" bug ran rapid all over the globe. The countdown to the new millennium, and our supposed technological doom, was on. Naturally, "Y2K" countdown clocks started popping up everywhere. Eventually, they even found their way into the World Wrestling Federation. The story behind the clock idea is that Jericho randomly saw one at a post office one day and thought to himself, "that'd be a great way for someone to debut." Turns out he was 100% right. The WWF went ahead with the idea, and a few weeks before Jericho's big night, a "Countdown to the Millennium" clock appeared counting down from roughly 671 hours, 9 minutes, and 58 seconds. Obviously, fans knew that wasn't the actual time until the new millennium. After all, this took place in July, a good 6 months before the year 2000. Either way, fans were very intrigued. Everyone had their own theories on who the "Millennium Man" could be. The clock would continue to appear for the next few weeks, counting down each time, and bringing us closer, and closer to the big reveal. When the moment finally came for Jericho to go out in front of a live audience, it was executed flawlessly.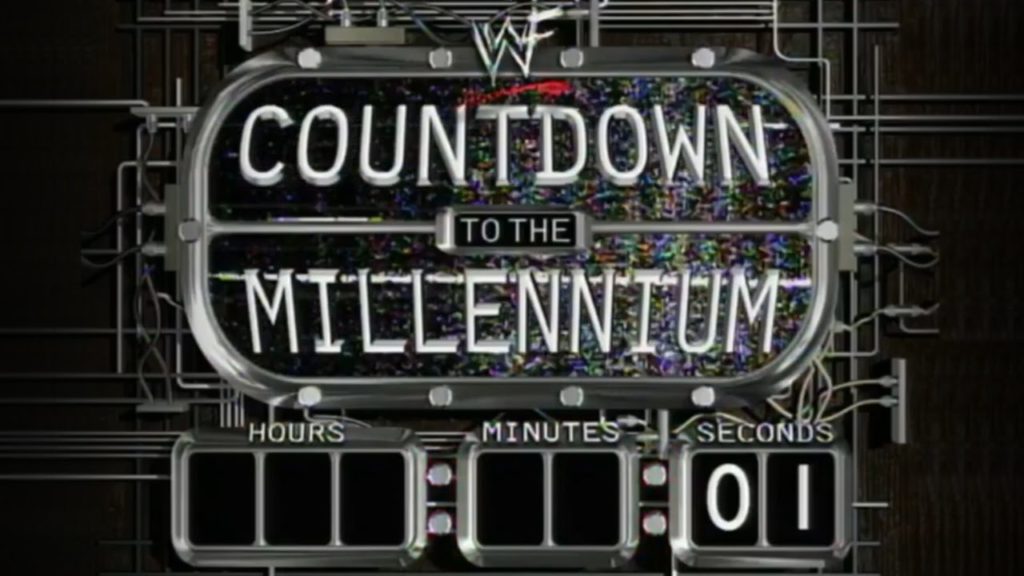 August 9, 1999, is a day that millions of wrestling fans will never forget. The WWF played their hand brilliantly. The countdown clock wouldn't run out at the start of the show, coming right back from commercial break, or conveniently right at the end of Raw. Instead, it would run out during one of the few moments when fans weren't going to be thinking about it. The WWF's creative team made the brilliant, and now legendary, decision to divert the live audience's attention by bringing out The Rock to address his on going feud with Big Show and Undertaker.  Few people in pro wrestling history were able to steal the spotlight quite like "The Great One." When The Rock spoke, everyone paid attention. That's just the caliber of star he was. Regardless, right when The Rock was starting to get on a roll, the countdown clock appeared. It started counting down from 17 seconds, building anticipation with every tick until finally we hit 0:00. What happened next still sends chills down my spine every time I watch it. If you can watch it and not feel anything, you might not be a true wrestling fan.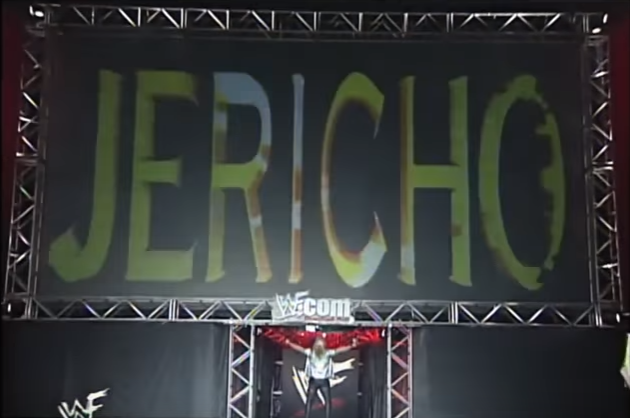 The clock expires. Lighting effects, and background music start. Everything shifts to total darkness. Suddenly, a pyrotechnic explosion goes off, and unrecognizable entrance music plays. At this point most fans were still clueless as to who was coming out. Then it happened. The name "Jericho" flashes across the Titantron, and is followed by one of the loudest audience pops in the history of the WWF. Fans went absolutely nuts. I can still hear it in my head today. At the time, I was 9 going on 10, and I was a wrestling junkie. I watched the WWF, and WCW, so I knew who Jericho was. What caught me off guard was the crowd's reaction. I knew Jericho was good, but the way these people lost their shit when they realized it was him made me look at him in a whole new light. It made me re-evaluate everything I thought I knew about him. I immediately saw him as a bigger star than before because the audience made it seem like he was. The moment had all those effects on me as a viewer before Jericho even opened his mouth to speak. That's why I consider this the best debut in wrestling history.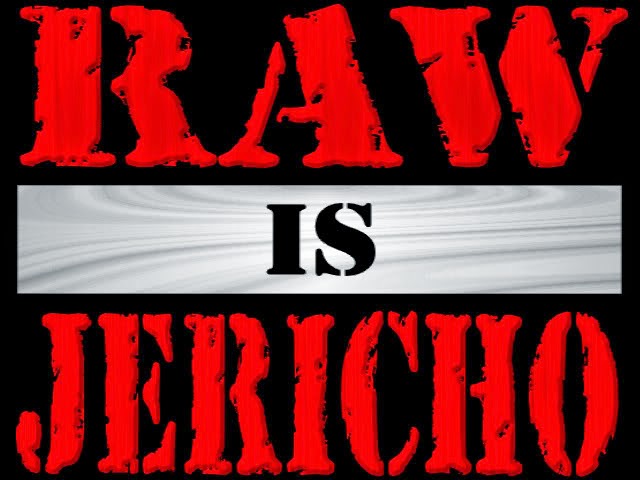 After the massive audience pop reverberated throughout the Allstate Arena, the lights came back on. Standing there, in an almost crucifix like pose that would eventually become a trademark of his, was "The Millennium Man" we'd all been waiting for, "Y2J" Chris Jericho. He raised the microphone to his mouth and uttered 5 words that would become just one of his many iconic sayings, "Welcome to…RAW IS JERICHO!!!" I'm not gonna sit here and write out the whole classic encounter that followed between Jericho, and The Rock, but if you saw it, you remember it like it was yesterday. Two of the absolute best "stick men" this industry has ever seen went blow for blow on the mic, and it was awesome. By the end of the segment, The Rock had gotten the best of Jericho. He hit him with the classic "It doesn't matter what your name is!!!," but the fact that "Y2J" was able to hang with "The Brahma Bull" turned many skeptics into believers. It'd take Jericho a few months to truly find his footing in the WWF. Many former wrestlers have admitted to struggling to adapt to the WWF's slower, more methodical, in ring style. Once Jericho was able to though, his natural talent, and charisma, elevated him to the top of the wrestling business. Right where he belongs.
There's been other amazing debuts since that fateful day in August of 1999. The Nexus destroying John Cena (and the entire Monday Night Raw set), and AJ Styles' "Phenomenal" Royal Rumble debut immediately come to mind, but for my money, its gonna be hard to ever top "Y2J." Maybe the way a wrestler debuts doesn't matter in the long run. Maybe the fact that I experienced this moment as a kid, and that it really is one of my favorite childhood memories just makes me overvalue it. Maybe I'm just a mark for Jericho, but I don't think so. His career speaks for itself. Every accolade, every classic match, and every amazing promo. I consider myself one of the lucky fans who'll always carry this memory with them. One day I'll show this debut to my kids, and explain to them that after it, the wrestling world would never "EEEEEVERRR! Be the same….AGAIN!"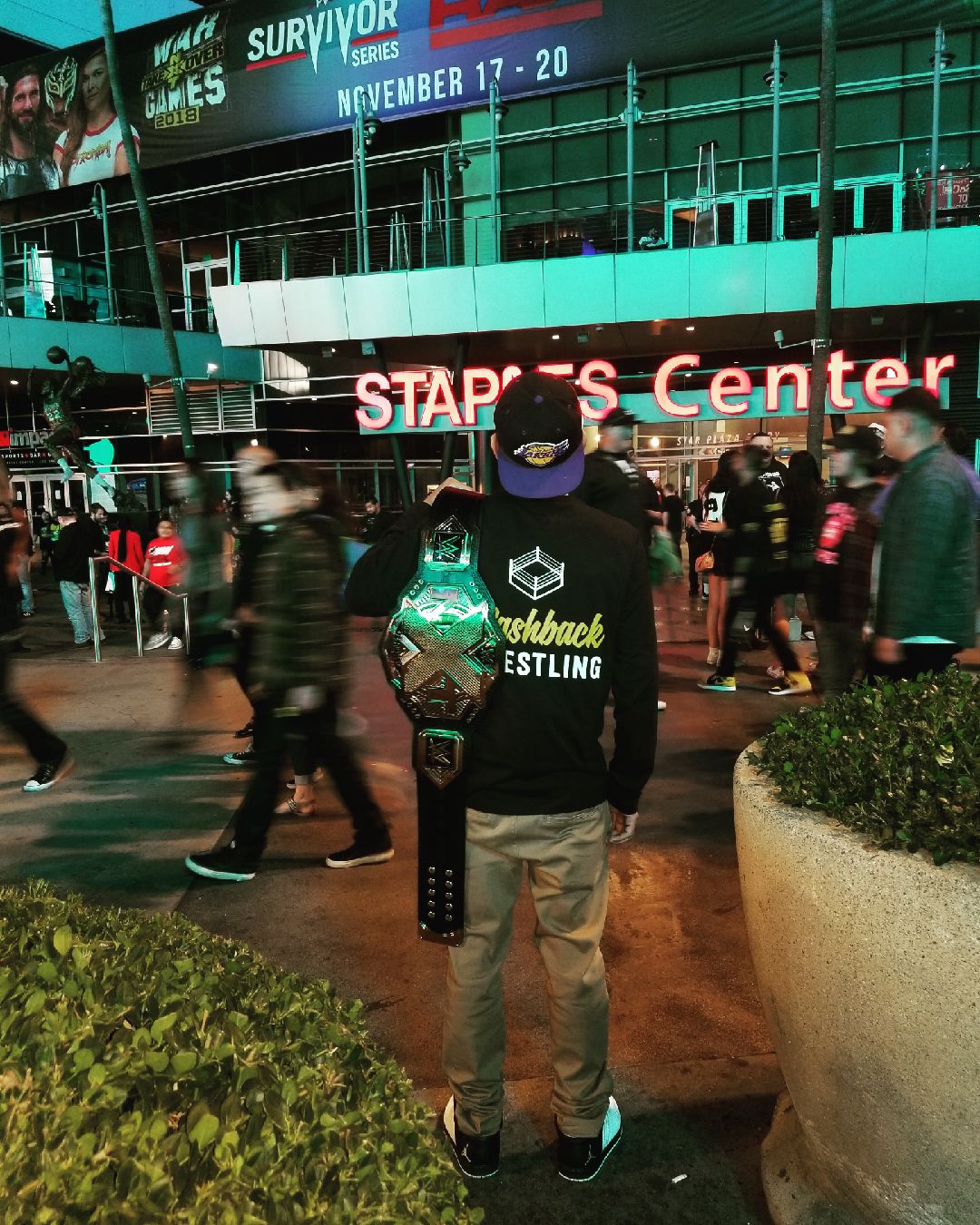 I'm Wesly Avendano. Life long wrestling fan from a small town in Southern California. Writing and wrestling are two of my passions so why not combine them and see what happens. I'm currently the host of Flashback Wrestling Podcast. Favorite all time wrestler is a tie Bret Hart. Favorite current wrestler is AJ Styles. Don't forget to follow me, and the Flashback Wrestling Podcast on Twitter @fbwpodcast and Instagram @flashbackwrestling.