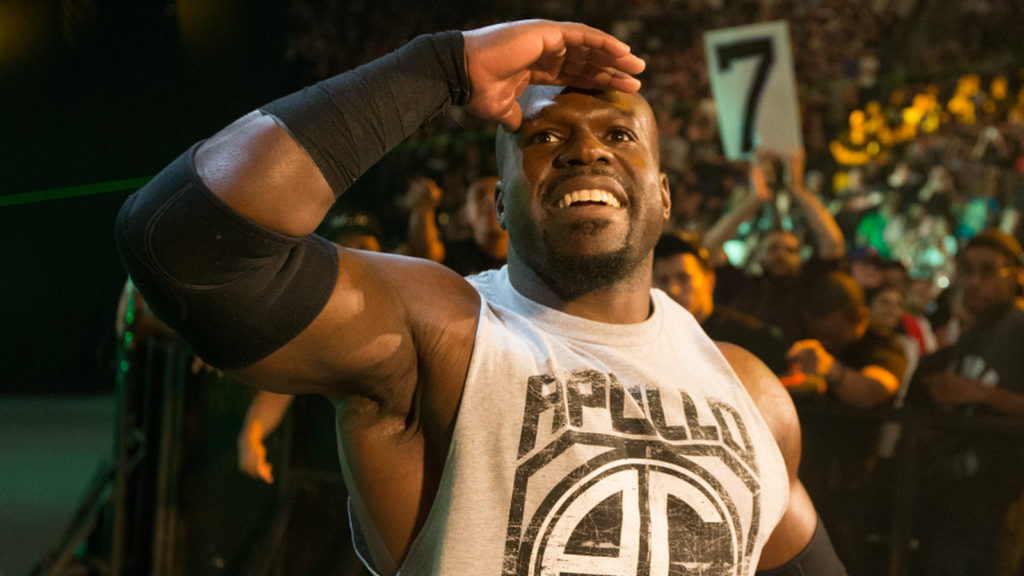 With a limited roster of talent available and some unfortunately record-breaking low numbers for WWE programming, it could be time for a change. We've seen many names we don't normally see taking advantage of these unique circumstances, but none more than Apollo Crews. Everything post WrestleMania has been excellent from the underutilized talent, and we may be about to see a lot more.
According to a source speaking with WrestlingNews.co Apollo Crew is due for a heel turn. He was apparently due for one on SmackDown before the most recent draft. While that never happened, Crews could be set to go to the dark side any week, with further plans placing him as the crown jewel of a new stable managed by MVP. While these are both rumours at this juncture, they make sense and would set up Crews for the first significant storyline push in his WWE career since Titus Worldwide folded.
With Paul Heyman seemingly back in control on Monday nights and Cedric and Ricochet recently forming a tag team, we could see big things out of other so-called Paul Heyman guys even if this particular rumour doesn't pan out. We'll just have to keep watching.
I have been a pro wrestling fan for the past 20+ years and now I am taking my passion for wrestling to the next level by writing the latest news and rumours that are going on within the crazy world that is professional wrestling.