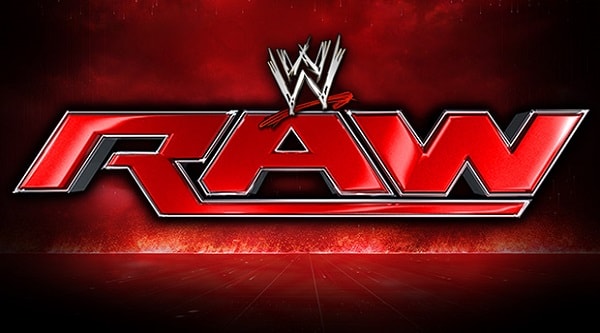 The February 25th edition of Monday Night RAW took place at the State Farm Arena live in Atlanta, GA. Tonight's show advertised a 70th Birthday Celebration for the legendary, Nature Boy Ric Flair and a special update from Roman Reigns regarding his battle with leukemia in his first RAW appearance since he relinquished his Universal Championship and announced his disease had return back in October.
Roman Reigns Promo
The show kicks off with Roman Reigns and the crowd is ELECTRIC. For the first time in a very long time, the Hotlanta crowd had nothing but love for "The Big Dog". Reigns first thanks the live audience and the WWE Universe at home for all the well wishes and support he's received in the last four months. In a real showing of his faith, Reigns repeated referred to "the man upstairs" saying "Gods voicemail was full of prayers" and that after a few more "thank yous" and a "This Is Your Yard" chant from the crowd he has an update for all of us. Roman Reigns announced in front of the world that he is in remission. A roof blowing roar came from the cheering crowd in one of the most feel good moments in the history of Monday Night. Reigns also announced that, that means he is officially back and shared a nice moment with SHIELD brother, Seth Rollins. We here at the Wrestling Examiner, along with millions around the world, would like to say Welcome Home, Roman, Welcome home.
Aleister Black & Ricochet vs The Revival
We witnessed the debut of 4 brand new Superstars from the NXT brand that all impressed in their first outing on RAW last week. Two of those Superstars being Aleister Black and Ricochet have already teamed together during the Halftime Heat match during the halftime of the SuperBowl and have been announced to compete in the annual Dusty Rhodes Tag Team Classic Tournament and in a match on Smackdown against Shinsuke Nakamura & Rusev. Tonight they're in the ring with the RAW Tag Team Champions, The Revival. The champs are coming off a loss to the other two NXT callups, Tommasso Ciampa & Johnny Gargano, 7 days before. The match is fast and furious Ricochet & Black soaring through the air in complete control of Dash & Dawson. We get a look backstage and see the former Tag Team Champions Bobby Roode and Chad Gable are watching on a TV in the back. Almost as quickly as the match began, it was over after a Black Mass kick from Aleister Black that was right on the money. Black pins Scott Dawson for the victory. What does this mean for Black & Ricochet as a duo with this much momentum? And what does it mean for The Revival who've now lost back-to-back non-title matches?
Baron Corbin Interview
We're backstage and Charly Caruso is standing by with Baron Corbin. Caruso reminded the Lone Wolf of the heinous comments he made when Roman Reigns first announced his leukemia had returned. Corbin denies all accusations until Charly offers to show him the footage. After defending himself but saying he was under a lot of pressure as the interim RAW General Manager at the time, Baron said Roman should hope he doesn't cross his path.
Elias Segement ft Lacey Evans & Dean Ambrose
Elias is center ring for another performance when, as per usual, he's interrupted. First by Lacey Evans who ONCE AGAIN simply strolled down to the ring and right back up the ramp without saying a word. After which, he's interrupted with a now solidified Baby Face Dean Ambrose. Ambrose talks of good feelings he has from the good feeling on the night. Let us remind you that it was on the night Roman left initially that Dean turned his back on Seth Rollins and embroiled in a months long feud. Dean challenges Drew McIntyre to a No Disqualification rematch. Not to be forgotten, Elias starts to play his guitar and has a spat with Ambrose and gets dropped with a Dirty Deeds after missing a shot at Dean with his guitar.
Riott Squad vs Natalya/Ronda Rousey
A relatively short an uneventful umpteenth match for these two teams. As Nattie and the RAW Women's Champion did battle with Ruby Riott & Sarah Logan, Becky Lynch appeared from the crowd striking Natalya who was trying to stop the suspended 2019 Womens Royal Rumble Winner from getting in the ring. After the match is awarded to Nattie and The Baddest Woman on the Planet due to a Disqualification, Triple H appears to have made good on his promise to have Lynch arrested if she intruded again. The Irish Lass-Kicker is cuffed by the Atlanta PD and taken away jaw-jacking the whole time in true "Stone Cold" Fashion.
Ronda Rousey/Stephanie McMahon Segment
Natalya is assisted to the back as Ronda Rousey climbs back into the ring calling out Vince McMahon. Ronda initially demands to speak to the champion but it looks like Steph will be all she gets. She demands that the McMahon's reinstate Becky Lynch for their WrestleMania Main Event. Stephanie confirms that Becky Lynch has been arrested and that their match will not be possible. Rousey pleads for the WWE to drop the charges against Lynch but WWE's Chief Brand Officer says Charlotte Flair will be her opponent at the Show of Shows. Ronda offers to defend her title in a triple threat match but is again shot down by Mrs. McMahon-Helmsley. Demanding that Lynch be reinstated, Ronda is reminded that no one is bigger than WWE. Rousey exclaims she doesn't need the WWE or the Womans Championship belt and that its time for Vince McMahon "to make the right decision", leaving the Championship at Stephanie's feet.
Backstage, Stephanie shows Triple H the RAW Womens Championship and the both of them storm off
Jinder Mahal vs Kurt Angle
Jinder Mahal is bitter about not being invited to Ric Flair's birthday celebration and runs down the Nature Boy calling out anyone how was invited to the party. The Olympic Gold Medalist and former RAW GM Kurt Angle quickly makes Mahal regret that invitation submitting the Modern Day Maharaja with his patented Ankle Lock even fending off an attack by the Singh brothers after the match had concluded.
Moment of Bliss w/ Finn Balor
Alexa Bliss and Finn Balor have a tiny flirtatious Attitude Era-esque exchange with Bliss complimenting Finn's physique saying if he'd remove his Intercontinental Championship off his waist and show his abs, she'd show him her-nothing as she was interrupted by Lio Rush.
Finn Balor vs Lio Rush (Intercontinental Championship)
Balor and Bliss are able to goad the Man of the Hour into challenging Finn for the championship and Finn puts him away in quick fashion with the Coup de Grace.
Bobby Lashley vs Braun Strowman
Bobby Lashley questions Lio Rush backstage and says he was supposed to get a title shot for Lashley not himself. There's never an official match as Braun Strowman drops both men after a blindside attack.
A quick backstage segment between Heavy Machinery and The Ascension brings us to our next contest
Dean Ambrose vs Drew McIntyrie (No DQ)
A heated heavy hitting contest ends when Elias smashes his guitar setting up a Claymore kick by McIntyre. After which Seth Rollins and Roman Reigns come out to fend of the attacks and save Ambrose despite his nefarious behavior as of late.
Bayley w/ Sasha Banks vs Nia Jax w/Tamina
Tonight's main event featuring the top 2 women's tag teams on Raw. Bayley gets a rare Raw victory over Nia Jax with an elbow drop.
Ric Flair's 70th Birthday Celebration
The RAW Roster gathered on the stage while Stephanie McMahon and Triple H stood in the ring alongside a giant cake and introducing several legends such as Shawn Michaels, Sting and Ricky The Dragon Steamboat. A beautiful career retrospect package documented the 16 time World Champion's storied career. After unveiling a custom WWE Big Gold World Championship,complete with the dates of Flair's championship victories, The Game welcomed The Birthday boy to the ring. Flairs music and tron hit but there was no Nature Boy. Instead we cut to the back and see Batista man-handling a camera man and crashing Ric Flair's locker room. Dragging the 70 year old 2 time Hall of Famer out of his dressing room by his jacket, choking the legend as he pulled him around the backstage area. Batista looked dead in the camera and asked "Hey Hunter, do I have your attention now?" The Game rushed to the back but The Animal was gone and Flair was being tended to by medical staff. Now that the former WWE Champion has returned what does he want with Triple H? Are we seeing the long rumored WrestleMania clash between these two unfold before our very eyes? Hopefully our questions will be answered NEXT WEEK on the last Raw before Fastlane.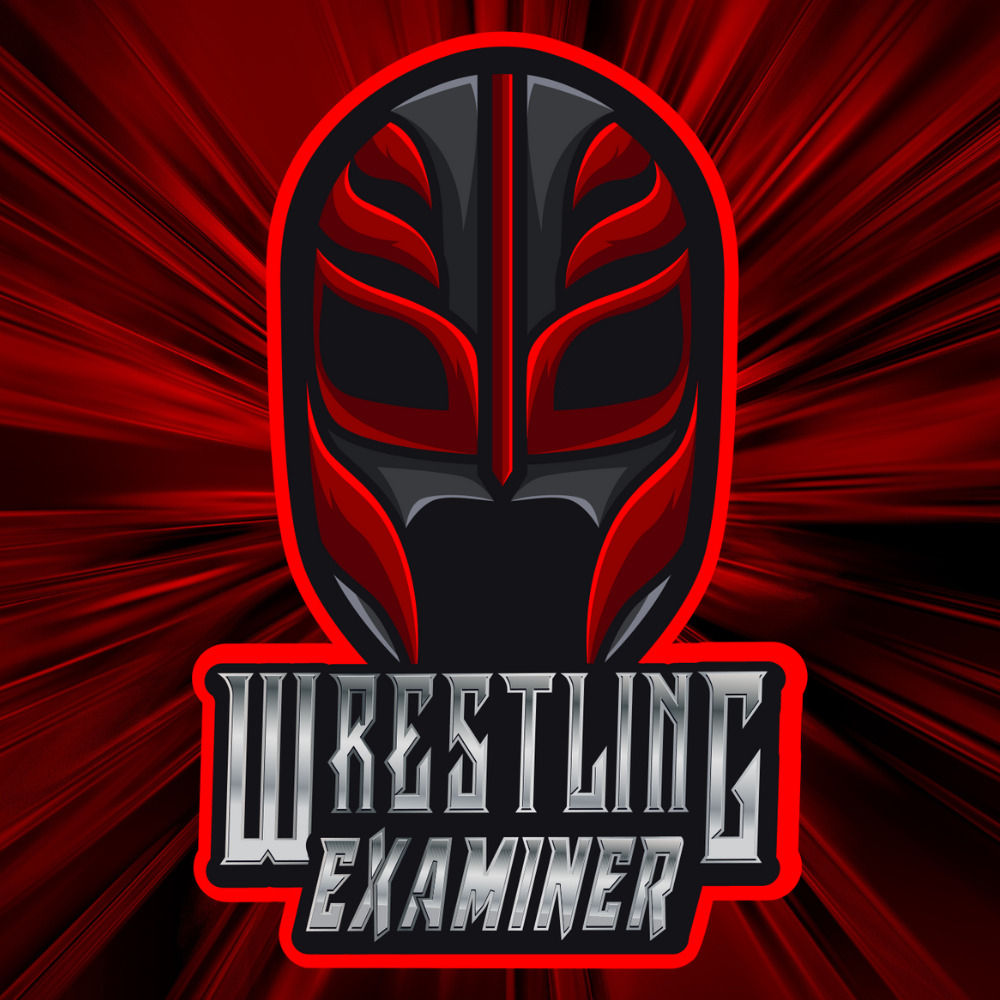 Huge fan of pro-wrestling for over 25 years. Lived through the Monday night wars (WWE/WCW) and the ECW revolution. Currently a big fan of Lucha Underground, NXT, MLW, PWG, and even Impact Wrestling…