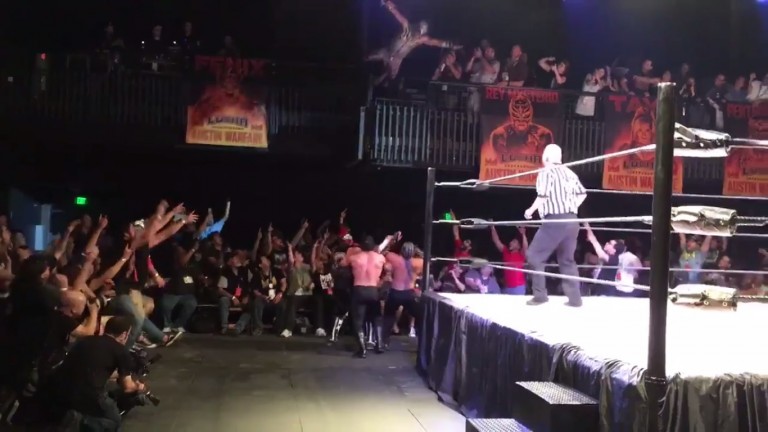 Lucha Underground had their very anticipated first show outside of the Temple last night, and it did not disappoint. Austin Warfare was held at the Austin Music Hall for the SXSW event in Austin, Texas.
The show started with a four-way match which included Drago, Aero Star, Pentagon Jr, and Son of Havoc. The match was what you expect a Lucha Underground match to be as it was action packed, and high flying. At one point Aero Star who is known for taking some extremely high balcony dives did it again. The crowd erupted with chants! Unfortunately it looks like Aero Star ended up getting hurt and was taken out in a stretcher, but from our understanding he was checked out in the back by the medic and other than a bloody nose he was ok. You can watch the video below.
Aerostar appeared 2 have gotten seriously injured #NotKayfabe during the match after this diving leap!#AustinWarfare pic.twitter.com/CmInoRoBOi

— The Cheat Sheet (@CheatSheetATX) March 16, 2016
–Fenix had a great match and a win against Mil Muertes who had the seductive Catrina by his side. These two work really well together as we have seen them have other great matches in the past.
–Taya takes on The Baddest Bitch in the Building Ivelisse. Taya is a great heel in my opinion, but tonight she didn't have enough as Ivelisse gets the win by making Taya tap out.
-The main event was an awesome Trios match between Rey Mysterio, Brian Cage, and Prince Puma vs Johnny Mundo, PJ Black and Jack Evens, which ended in a triple 619 for the win!
This event seems to have been a great success as the live crowd was hot and loud since the moment the beautiful Melissa Santos came out to get the show started till the very end.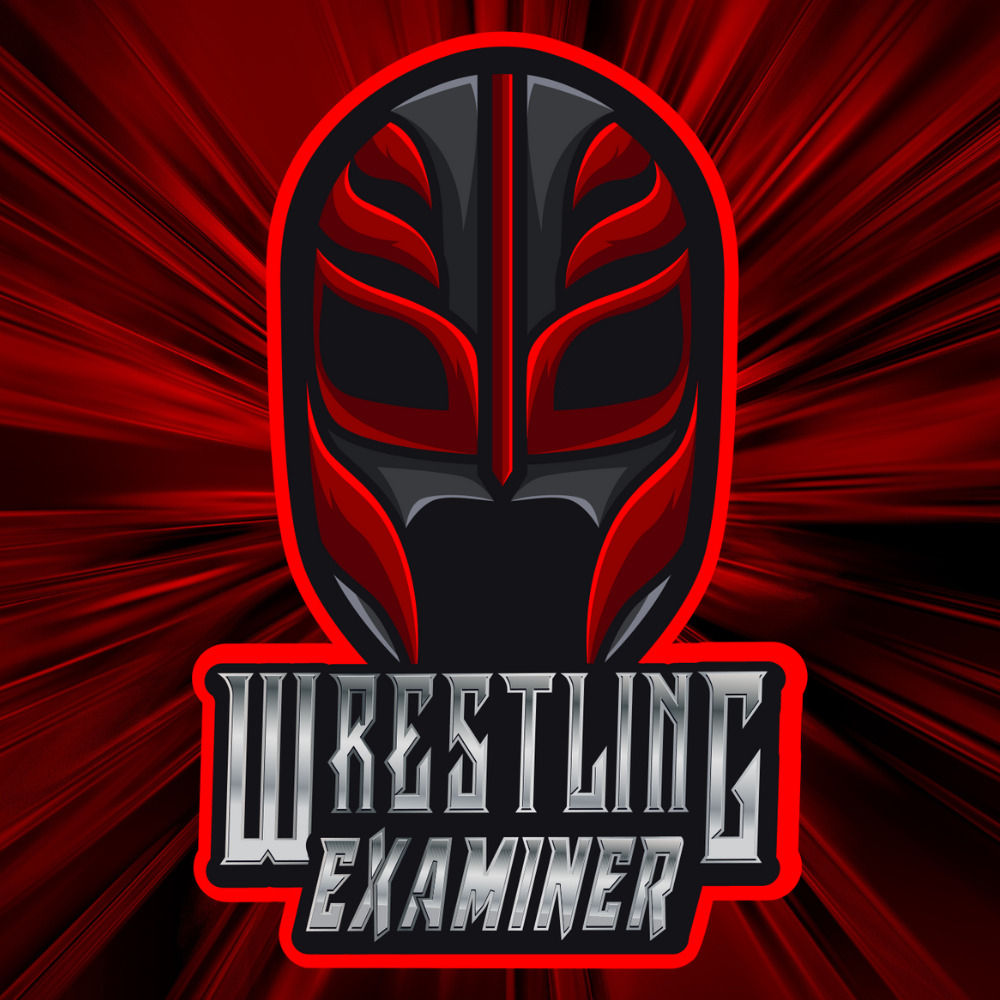 Huge fan of pro-wrestling for over 25 years. Lived through the Monday night wars (WWE/WCW) and the ECW revolution. Currently a big fan of Lucha Underground, NXT, MLW, PWG, and even Impact Wrestling…