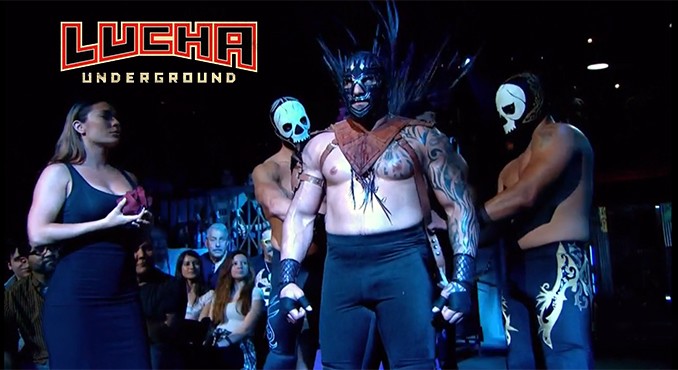 The 7th episode of the 2nd season aired last night on El Rey, and it was quite the show!
Lucha Underground has received near universal praise from wrestling fans, but last night's show in particular was well received.
Marty "the Moth" Martinez defeated the Mack
– Sexy Star, who the Mack helped rescue from Martinez and his sister, accompanied the Mack to ringside.
– During the match the creepy debut of the Moth's sister, Mariposa, who distracted the Mack just enough so that the Moth could get the victory.
the Moth and his sister than eerily walked around the ring, while Sexy Star hid in terror.
We get a video feature of Fenix walking around Mexico in a suit and mask, talking about wanting to be the champion.
Backstage Drago attacks Jack Evans mid-urination in the back. PJ Black enters, evidently siding with Jack Evans, and attacked Drago with nunchucks .  Aerostar returned from his time-travels and brought out some glowing nunchucks which caused Black and Evans to flee.
Cage defeated Taya – No DQ match
It was supposed to be Cage vs Johnny Mundo, but Taya entered instead of Mundo and let everyone know that she would be taking Johnny's place.
Cage dominated until Taya hit a low-blow and was able to get some offence in.  Mundo comes in and attempts to interfere, even smashing bottles over Cage's face (which Cage no-sold).  Cage fended off Mundo's interference and won the match.
Famous B appears in another ad for his services.  This time he transformed an awkward and unhygienic female into a beautiful super-model.
Angelico, Son of Havoc, and Ivelisse are in the back, where Ivelisse informs them that they have a title shot for the Trios Championships, but if they lose the match they are gone from Lucha Underground.
Mil Muertes defeats Prince Puma and Pentagon Jr. in a 3-way match to retain the LU Championship
– A really fantastic and exciting match.  Muertes came out looking dominant after giving both Pentagon and Puma the flatliner at the same time, as he did last week.  This should knock both Puma and Pentagon out of title contention I imagine.
Catrina gave Puma and Pentagon the lick of death and that was that.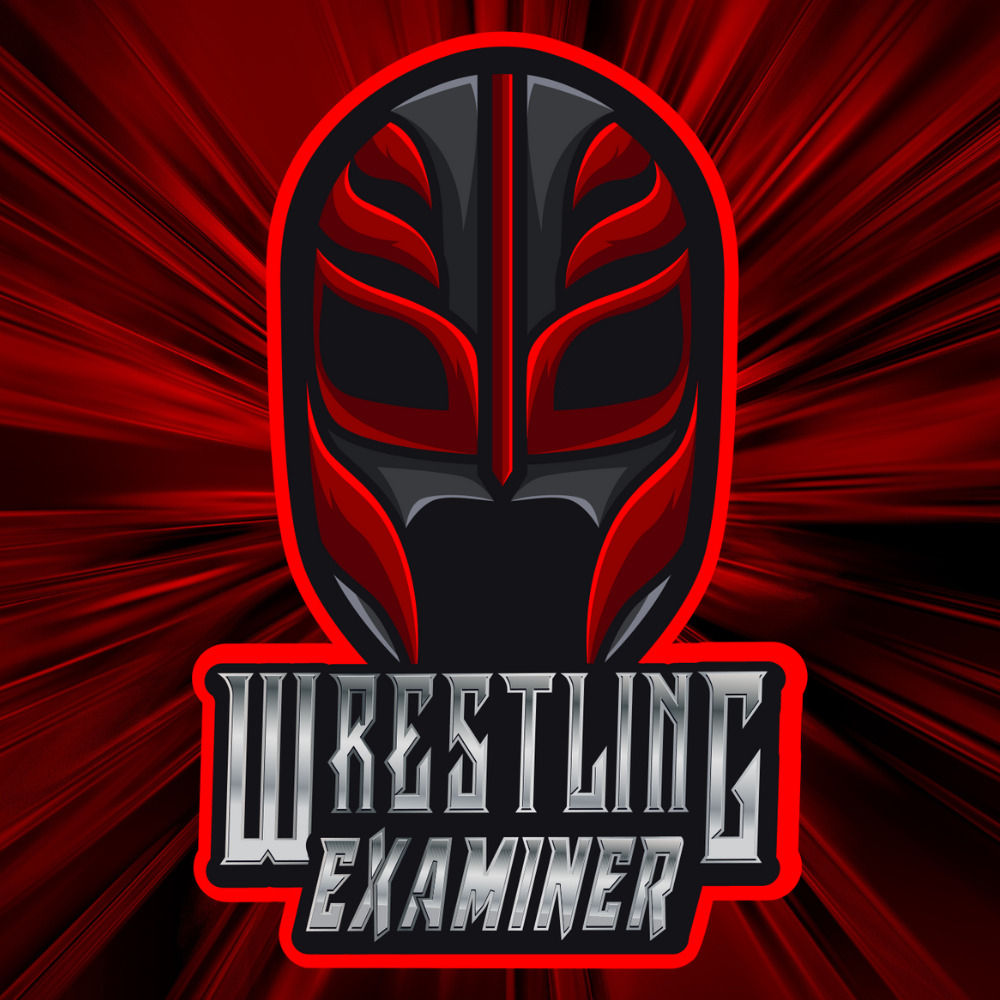 Huge fan of pro-wrestling for over 25 years. Lived through the Monday night wars (WWE/WCW) and the ECW revolution. Currently a big fan of Lucha Underground, NXT, MLW, PWG, and even Impact Wrestling…