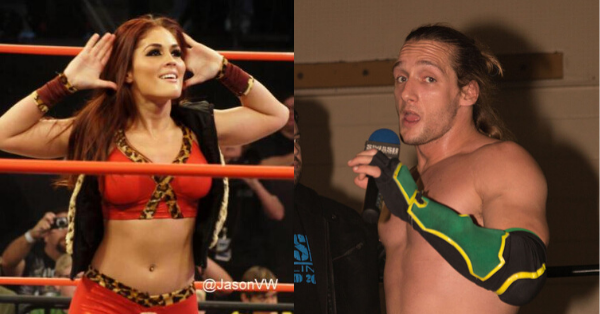 Ivelisse and Jack Evans who were co-workers who had trouble getting along in Lucha Underground, are at it again. Evans said that he asked for his release from Lucha Underground due to an argument he had with Ivelisse, posted a tweet saying that she had a "difficult personality," which set her off.
Everything started when former Lucha Underground wrestler Vinnie Massaro tweeted about how the company would get criticized when they killed people off in storylines, which received a response from Evans saying that he "demanded" his death and thanked Ivelisse, saying,
"I didn't complain about my death, in fact I spazzed the freak out on management and demanded it. Thank you @RealIvelisse your difficult personality allowed me to avoid all the contract disputes everyone else had."
Ivelisse did not like that statement and responded saying,
"next time dont scream at a womans face and try to legit fight her when she is calmy talking like any other person putting a match together, and dont make me feel guilty for standing up for myself much less from feeling physically threatened, especially by a man."

"Stop shitting on my name saying I have a difficult personality, I stand up for myself, or others, that doesn't make me 'difficult'."
This led to Evans calling Ivelisse a liar.
"That isn't what happened, we yelled at each other and nothing more. Don't spin stories like that Ive, you're usually not a liar."
Ivelisse said,
"No you yelled & insulted me all over the place like a madman, and I ignored you, when you finally got in my face I finally snapped at you to get way from me, kind of like this unnecessary public stint you doing now cmon man. Everyone saw, what exactly is it you trying to achieve"
Jack Evans responded,
"Ive, yes everyone saw. Who did EVERYONE support? You? No, in fact the wrestlers got together to use this as a catalyst to get you fired and when management heard they got scared about lawsuits, I said if they released me on the spot from my contract everything would be dropped."
Ivelisse concluded with,
"Dude I have no clue what you are talking now.. All I can talk about is what happened between you and me, which was completely unnecessary, just like this right now… So stop.."
Both Jack Evans and Ivelisse now work for the same company again as Ivelisse is scheduled to take on Diamante this week on AEW Dynamite, while Evans has been working for the company from the very start.
You can see the full back-and-forth between the two below.
I didn't complain about my death, in fact I spazzed the freak out on management and demanded it. Thank you @RealIvelisse your difficult personality allowed me to avoid all the contract disputes everyone else had. https://t.co/iafHhDM9ei

— Jack Evans (@JackEvans711) July 20, 2020
Or maybe next time dont scream at a womans face and try to legit fight her when she is calmy talking like any other person putting a match together, and dont make me feel guilty for standing up for myself much less from feeling physically threatened, especially by a man.

— Ivelisse💣👑🇵🇷LaSicaria#Bow2None (@RealIvelisse) July 20, 2020
Stop shitting on my name saying I have a difficult personality, I stand up for myself, or others, that doesn't make me "difficult".

— Ivelisse💣👑🇵🇷LaSicaria#Bow2None (@RealIvelisse) July 20, 2020
That isn't what happened, we yelled at each other and nothing more. Don't spin stories like that Ive, you're usually not a liar.

— Jack Evans (@JackEvans711) July 20, 2020
No you yelled & insulted me all over the place like a madman, and I ignored you, when you finally got in my face I finally snapped at you to get way from me, kind of like this unnecessary public stint you doing now cmon man. Everyone saw, what exactly is it you trying to achieve

— Ivelisse💣👑🇵🇷LaSicaria#Bow2None (@RealIvelisse) July 20, 2020
Ive, yes everyone saw. Who did EVERYONE support? You? No, in fact the wrestlers got together to use this as a catalyst to get you fired and when management heard they got scared about lawsuits, I said if they released me on the spot from my contract everything would be dropped.

— Jack Evans (@JackEvans711) July 20, 2020
Dude I have no clue what you are talking now.. All I can talk about is what happened between you and me, which was completely unnecessary, just like this right now… So stop..

— Ivelisse💣👑🇵🇷LaSicaria#Bow2None (@RealIvelisse) July 20, 2020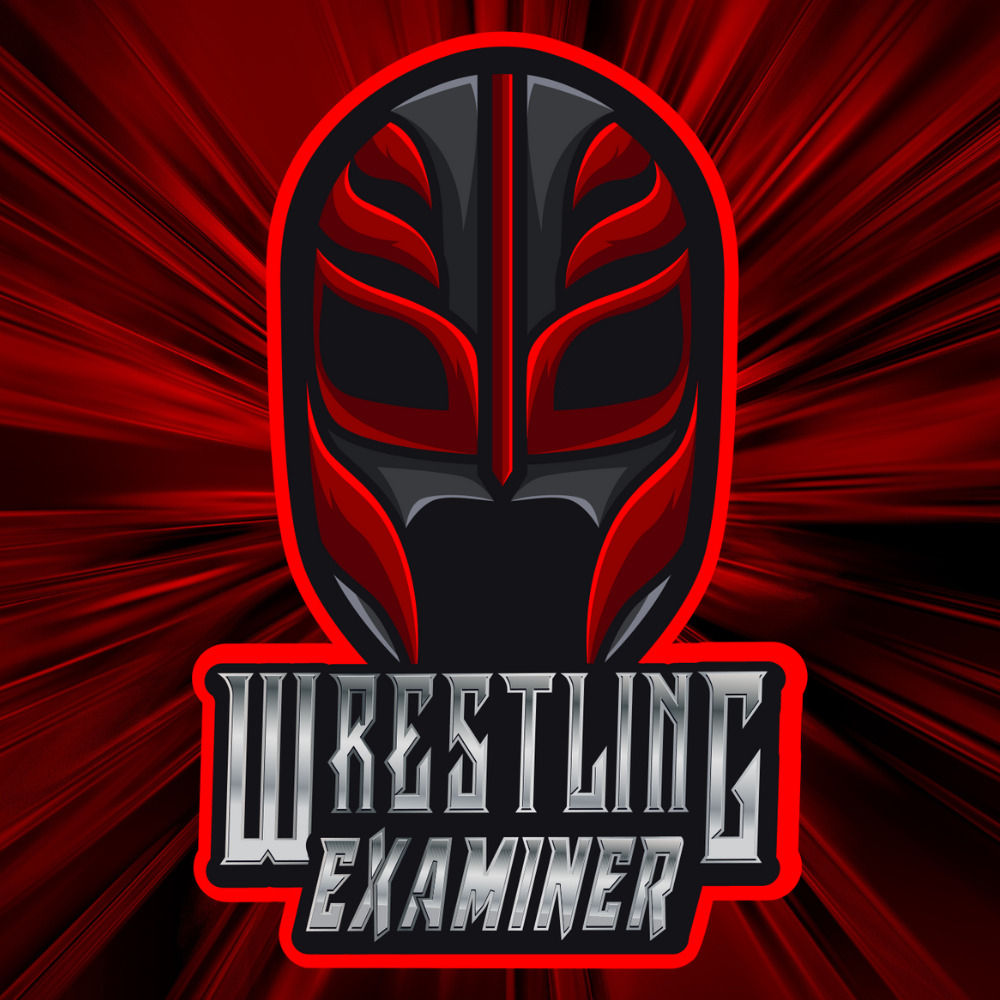 Huge fan of pro-wrestling for over 25 years. Lived through the Monday night wars (WWE/WCW) and the ECW revolution. Currently a big fan of Lucha Underground, NXT, MLW, PWG, and even Impact Wrestling…