Everyone that knows ECW Original and Hardcore Icon Sabu knows that he put his body on the line for so many years. Unfortunately all that punishment has caught up to him and his body has been breaking down for sometime now. Sabu has been dealing with hip, back and shoulder issues for several years now. He has been walking around with a limp for a while now, and now he needs hip surgery.
A GoFundMe page has been created to help him out with all his medical expenses as he goes through this hip surgery. On the video above Rob Van Dam talks about his different experiences with Sabu, as he was trained by him. He also talks about Sabu's generosity through out the years, and tells his fans that this is an opportunity for them to give back for everything that Sabu has done for them.
At the time of this writing 86 people have already donated $2,513. The goal is to raise $50k. Hopefully we can all spread the word around to help Sabu pay for his hip surgery.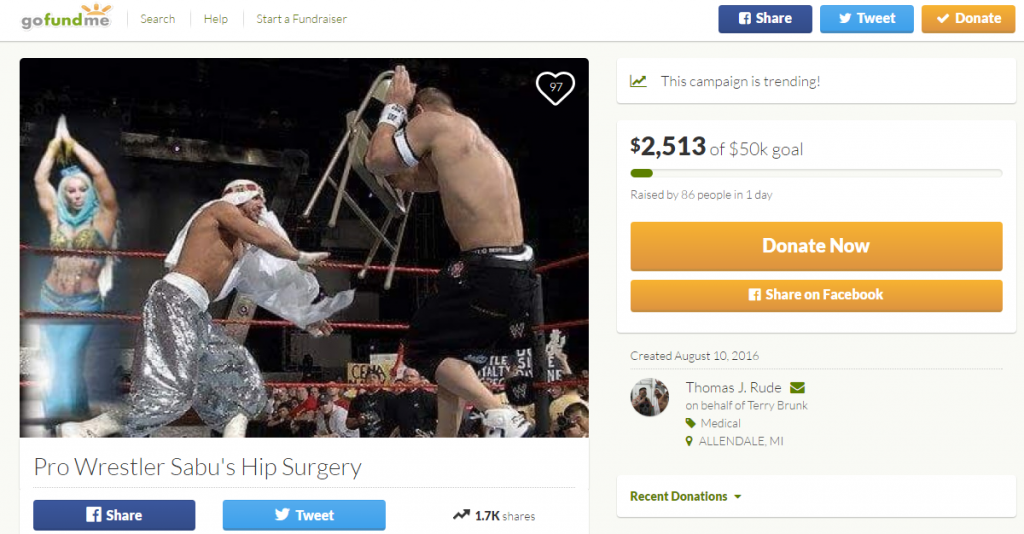 If you would like to donate to Sabu's GoFundMe account you can click on the image above or you can click here>>> https://www.gofundme.com/2d3fqx8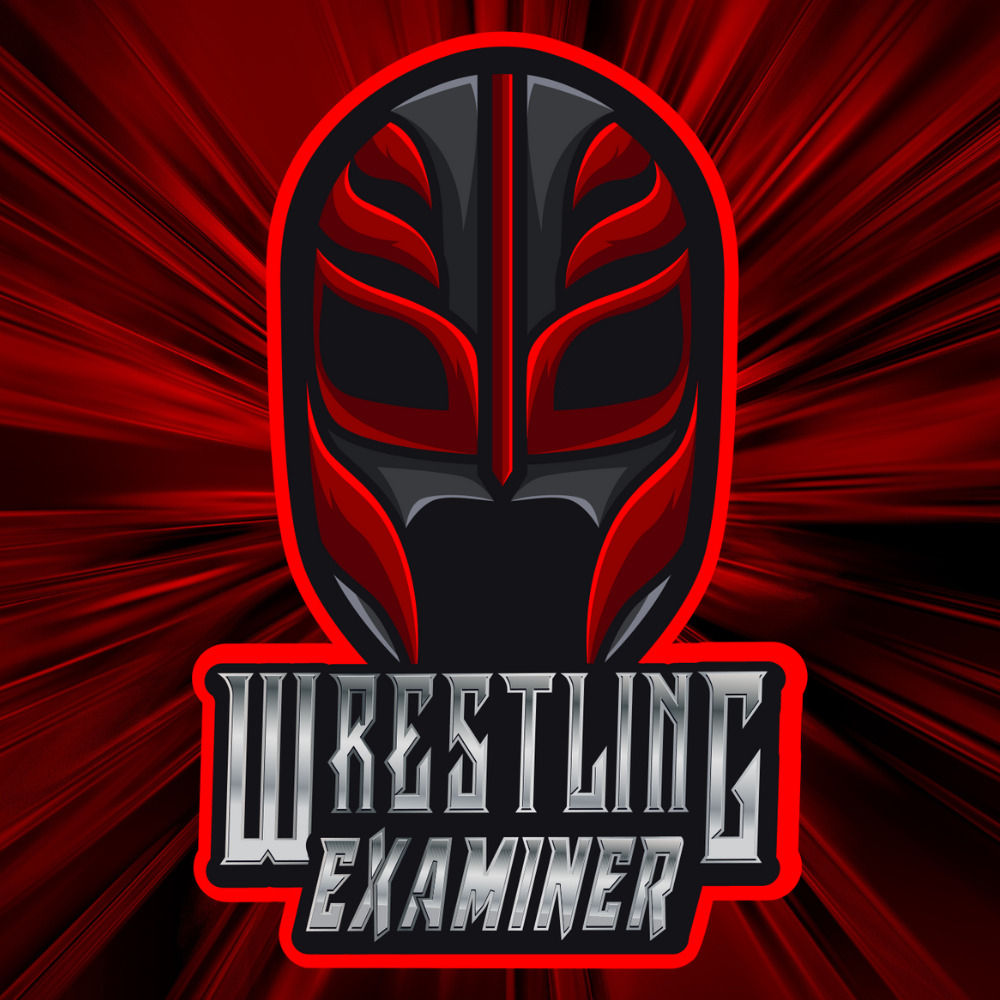 Huge fan of pro-wrestling for over 25 years. Lived through the Monday night wars (WWE/WCW) and the ECW revolution. Currently a big fan of Lucha Underground, NXT, MLW, PWG, and even Impact Wrestling…