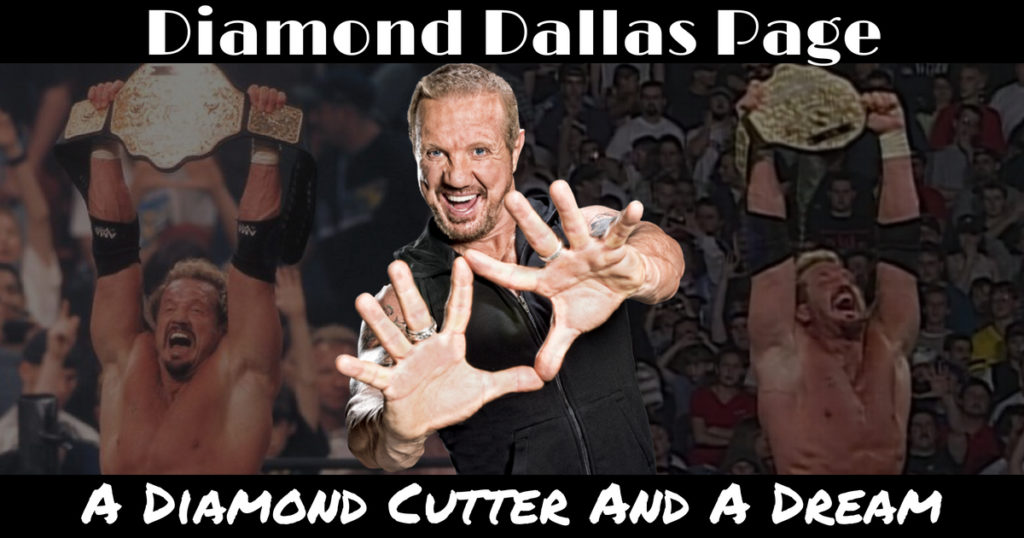 What's the expiration date on a dream? Seriously, how long would you pursue something that most people considered unattainable? Would you be able to keep pushing forward despite the whole world telling you it'll never happen? What if they said you were "too old?" What if they said you simply didn't have the talent to make it? Well, that was the harsh reality of Diamond Dallas Page's wrestling career during the early 90's. At times, it must've felt like being a top star in the business was just never going to happen for him. Then, pretty much out of nowhere, DDP shocked the world by undergoing one of the most impressive character transformations in wrestling history, and becoming one of the most surprising, yet deserving, World Heavyweight Champions of all time. On top of capturing WCW's top prize on three separate occasions, Page is also a former WCW World Television Champion, Tag Team Champion, and United States Champion. In WWE, he was a former Tag Team Champion, European Champion, and a member of the 2017 Hall of Fame class. I guess it's fair to say that DDP's success in the wrestling business was in many ways like his legendary "Diamond Cutter"…"You never saw it coming!"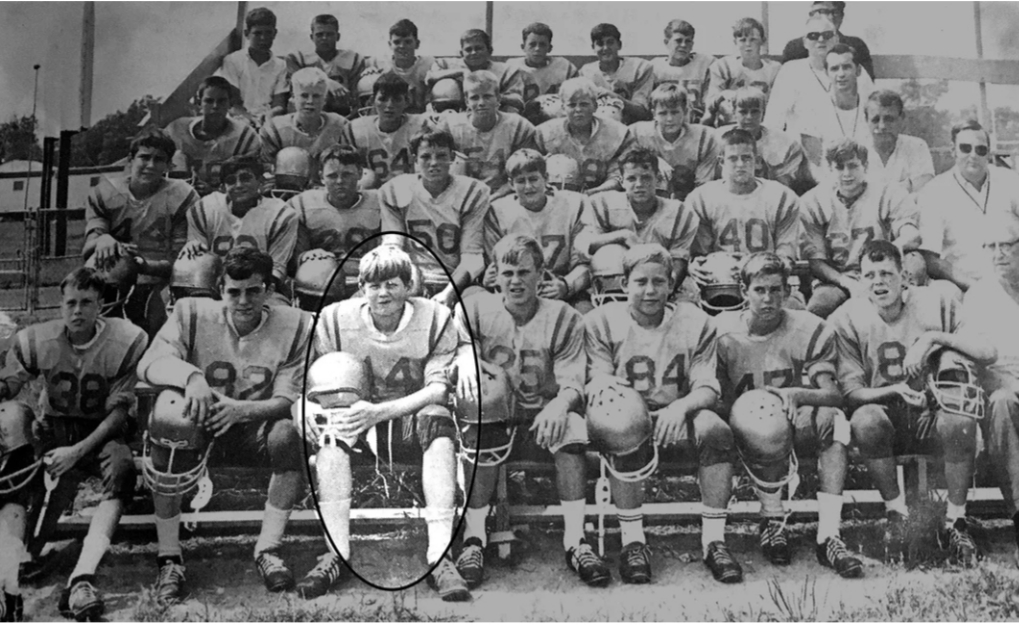 Page's wrestling odyssey started in 1978 in Asbury Park, New Jersey, with a brief, and borderline unpleasant, encounter with wrestler Greg "The Hammer" Valentine. Page had seen Valentine standing outside a venue during intermission of a show, and decided to ask "The Hammer" how he could break into the wrestling business. Valentine looked at Page, told him to "fuck off," and walked back inside the arena. Surprisingly though, that wouldn't discourage DDP. In fact, it would motivate him to work as hard as humanly possible to make it into what he considered to be the "secret society" of professional wrestling. He'd actually accomplish that goal way sooner than most people realize. The common misconception is that Page didn't start training as a wrestler until his mid 30's. Actually, he managed to break into the wrestling business, as a wrestler (albeit in an extremely small local promotion) at the age of 22. Back then, he went by the name "Handsome" Dallas Page, but his career wouldn't last long. Only 10 minutes into his 3rd match, Page would tear up his knee, and the door would seemingly slam shut on his professional wrestling dreams.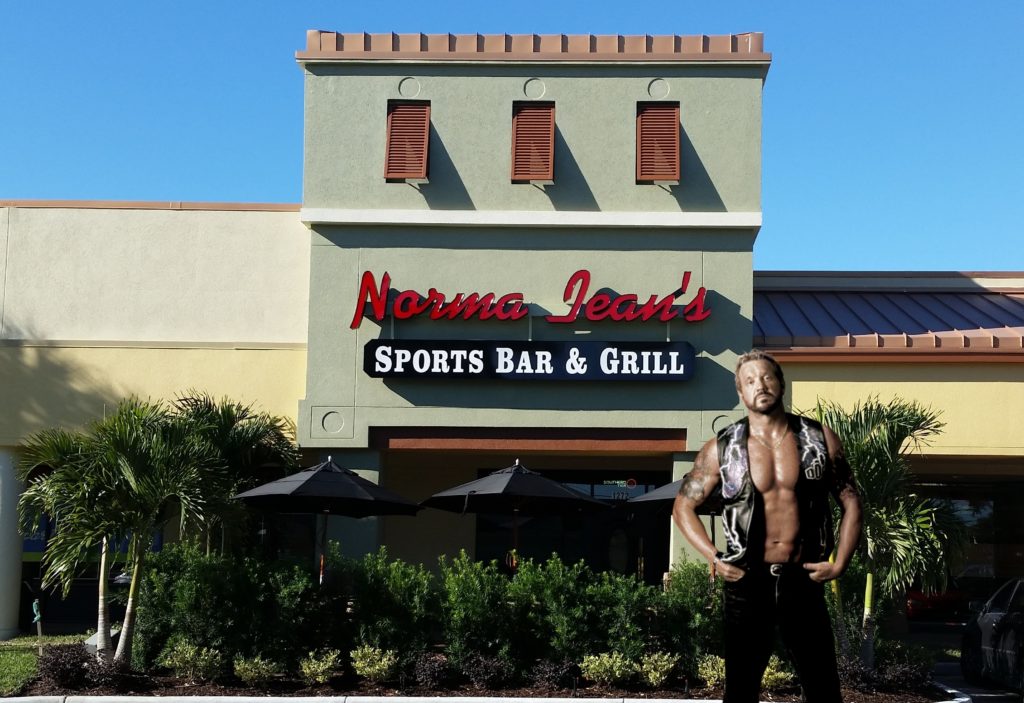 With his dreams of pro wrestling stardom shattered, Page regrouped. He transitioned into the nightclub business, and eventually opened his own club called "Norma Jean's." It was there that Page would meet a man that would eventually play a pivotal role in his wrestling career, Jake "The Snake" Roberts. The story of how DDP and Jake Roberts met is pretty simple. One day, Jake walks into Norma Jean's, Page asks him what he's drinking, the two hit it off, and the rest is history. When Jake started bringing other wrestlers to Norma Jean's, Page started getting that familiar, and undeniable, itch for pro wrestling again. All those thoughts of "I can do this," and "I was made for this" popped right back into his head. However, those hopes, and dreams, were always doused by the metaphorical cold water that was his age, and bad knees. Along with the knee injury he'd suffered in the ring at 22, Page had also badly damaged his other knee when he was hit by a car at the age of 12. Logic indicated that he would never be a wrestler. Luckily, Page had another idea on how to get into the wrestling business. He figured if being a wrestler wasn't an option for him, he'd be the next best thing, a manager. A manager named "Diamond" Dallas Page.
With a new goal, and direction, DDP once again set out to conquer the professional wrestling world. His first opportunity would come in 1988, at the ripe old age of 32, in the American Wrestling Association (AWA). There, he created the "Diamond Exchange" stable. He managed some of the AWA's top talent including Bad Company (Paul Diamond and Pat Tanaka), Colonel DaBeers, Madusa, and even a young Curt Hennig. Page also found work as a color commentator for Florida Championship Wrestling, calling matches alongside the legendary Gordon Solie. It was there that he'd actually get his first opportunity to step back inside a wrestling ring, facing Dick Slater in May of 1989. Despite stepping back in the ring, Page's wrestling career wasn't quite ready to take off yet. He continued managing, and even audition as a color commentator for the WWF. Page wouldn't get the job, but he did get to drive Rhythm & Blues (The Honky Tonk Man and Greg "The Hammer" Valentine) down to the ring in his pink Cadillac at WrestleMania VI. Page said about his WrestleMania VI appearance, "That wasn't my gig. The car got the gig. I just happened to be the driver, and the owner." Soon after though, a relationship he'd built up in Florida would pay dividends, and he'd be on his way to the second largest wrestling promotion on the planet, WCW.
During his time in Florida Championship Wrestling, DDP had formed a relationship with none other than "The American Dream" Dusty Rhodes. In 1991, when Dusty took over booking for WCW, he offered Page a contract. DDP accepted, and it wouldn't be long before he implemented the same successful strategy in WCW, as he had in the AWA. He'd manage another top tag team in the form of The Fabulous Freebirds, and another young up and comer, "The Diamond Stud" Scott Hall. Throw in a couple "Diamond Dolls," and the "Diamond Mine" stable was born. Unfortunately for Page though, in the wrestling business, there is such a thing as "being too good" at something. DDP is one of the best talkers in the history of pro wrestling, but a five months into a 12 month deal with WCW, he was a manager with nobody to manage. Page would essentially be told by Dusty Rhodes' right hand man, Magnum T.A., that he was done managing because he was taking too much attention off the wrestlers. Just when he finally had some good momentum going, DDP would once again be presented with a seemingly insurmountable obstacle. I guess the key word there is "seemingly" though.
With a 7 month clock essentially counting down on his WCW contract, DDP figured there was nothing left to lose, and once again began training to be a professional wrestler. He reported to the WCW Power Plant where he began training with "The Assassin " Jody Hamilton, as a 35 year old rookie. Most people in WCW thought he was insane. He was even the butt of a few jokes in the locker room, but he tuned all that out. Somewhere along the line, something clicked in Page's head. He knew he was never going to be faster, or stronger than anyone in the WCW locker room, but he knew he could out work them. All his hard work would eventually pay off, as DDP slowly started to get more exposure. He was paired with a young Vinnie Vegas (Kevin Nash) in the short lived "Vegas Connection" tag team, and things were once again looking promising for DDP. That is until the next obstacle reared its ugly head, another injury. This time it would be Page's rotator cuff, and this time, it would mark the end of his WCW career. DDP's wrestling dreams once again seemed to be shattered.
Page returned home a defeated man, with no job, and a bum shoulder. Interestingly enough though, this is where his story takes a positive turn. While sitting at home recovering, DDP would get a phone call from an old friend, Jake "The Snake" Roberts. Jake had reconnected with Page at the WCW Power Plant, and was calling to check in on him. In the midst of their conversation, Jake revealed that he was dealing with some personal issues, and was really going through a hard time. Somehow Page talked his wife, Kimberly Page, into letting Jake move into their spare room. That would be key to DDP's career. See, here's the thing about Jake "The Snake" Roberts, he's an absolute genius when it comes to ring psychology! Many well respected people in the wrestling world have gone on record saying that Jake Roberts has "one of the most brilliant minds in the business." Simply put, if pro wrestling was art, then Jake Roberts was Pablo Picasso. Now, "Picasso" was about to teach DDP everything he knew about drawing a masterpiece inside the ring. Page said he learned more sitting, and watching his match tapes with Jake, than he ever did inside any ring. He called his time learning under Jake, "Jake Roberts University." By the time Jake was done with him, DDP would graduate with honors, and he'd be ready to leave his mark on the sport of professional wrestling.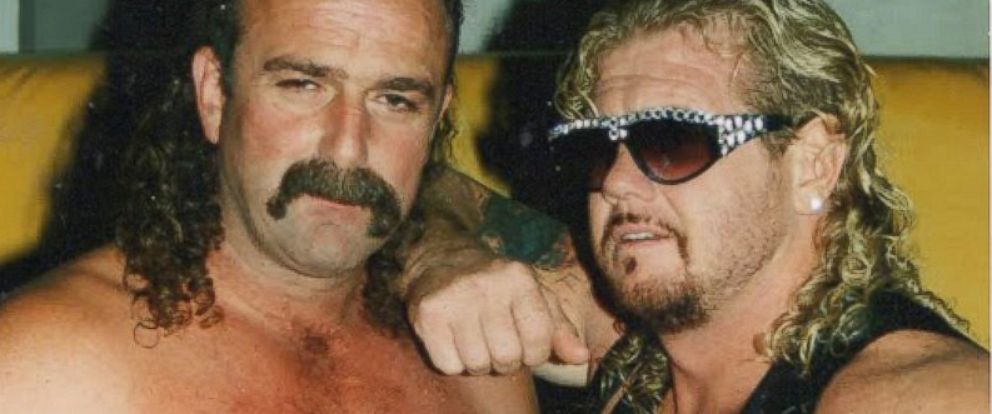 In 1993, after a year of learning from Jake, and working on the indy circuit, DDP once again signed a deal with WCW. This time, as a full-time wrestler, fiercely determined to make it. It was around this time that he received perhaps the most crucial element to his wrestling success. His finisher. The move was a combination of two finishers that Johnny "Ace" Laurinaitis, and William Regal, had suggested for him. Page took the moves and meshed them into his own unique finisher, but it needed a name. Enter, Bobby "The Brain" Heenan. One day at a WCW Saturday Night taping, Heenan approached DDP, told him he liked his new finisher, and asked what he should call it. When DDP told him he didn't have a name for the move, "The Brain" came up with one on the spot. From that day forward, Diamond Dallas Page's finisher would be known as the "Diamond Cutter." It would prove to be the final piece of the DDP puzzle. The "Diamond Cutter," and Page's ability to deliver it out of nowhere, made DDP's matches feel "must see." You always had to watch, and pay attention or else, "BANG!" Just like that, match over! Page perfected the move, and eventually that same move would turn him into a star in the blink of an eye.
In 1996, two of Page's old buddies arrived in WCW, and caused quite the commotion. The two were none other than Kevin Nash, and Scott Hall. Formerly known as Vinnie Vegas, and "The Diamond Stud," The former WWF Superstars joined forces with Hulk Hogan, and created perhaps the most influential group in wrestling history, the nWo. The nWo was a massive success, and after almost a year of the them running roughshod all over WCW's roster, it was finally time for a "WCW guy" to get one over on the unstoppable group. That moment came on January 13, 1997, at the Superdome, in New Orleans. That night, after a victory by DDP, Hall and Nash came out and offered DDP an nWo shirt. DDP accepted, essentially indicating he was now a member of the nWo. DDP hugged Nash, shook Hall's hand, then..BANG! Page hit Scott Hall with the "Diamond Cutter," and the Superdome erupted into cheers. Nash charged at DDP, but went flying over the rope. Page threw up the diamond sign, rolled out of the ring, and escaped through the crowd. Just like that, "Diamond" Dallas Page was a made man in pro wrestling.
In the span of 3 minutes, DDP had gone from a midcard WCW talent, to the hottest commodity in pro wrestling. All it took was the right "Diamond Cutter," on the right guy, at the right time. From that point forward, DDP was WCW royalty, but he still had to prove he could hang in the main event scene. He'd get his opportunity against one of the absolute greatest performers the wrestling world has ever seen, Randy "Macho Man" Savage….OH YEAAAHHH! This was truly the final step in making DDP a bonafide star. He, and Savage, entered into what Pro Wrestling Illustrated would recognize as 1997's Feud of the Year. Savage put DDP through the ringer. He tested him every chance he got, and DDP would always pass with flying colors. Naturally, Savage being the bigger star, and member of the nWo, he was always booked to get the best of Page. Then one day, while working out the kinks to their upcoming Spring Stampede '97 match, Savage gave DDP one of the biggest gifts he'd ever receive. Before their match, Arn Anderson, who was the agent for the match, walked in and asked them what the plan was for the finish. Savage, who was lacing up his boots, took a second then replied, like only Randy Savage could, "I, uhhh…think I wanna take the "Diamond Cutter," yeah." Translation, "I wanna put DDP over."
When Spring Stampede '97 finally rolled around, the time was right. DDP had worked hard to earn his spot, and that night it was all finally going to culminate. The match was a classic, but nobody in the arena, or at home, expected DDP to pull off the win. Then suddenly, he reversed a scoop slam attempt by Savage, and….BANG! 1…2…3! Arguably the 2nd biggest star in the history of pro wrestling had just laid down for a guy that had been labeled "too old," and "not good enough." This is what makes pro wrestling special. For those of us that put up with the stares, and the stigma placed on us for liking a "fake" sport, moments like this are what makes everything worth it. I didn't know what I was witnessing as a kid, but as an adult I get it, and it was beautiful. Randy Savage saw how hard DDP worked. He noticed how much passion he had for pro wrestling. He realized that Page's road had been filled with nothing but obstacles. That everything he had, he'd earned. Nothing had ever been handed to him. So Savage did something for him. He helped him. At that point in his career, Savage didn't have to put anyone over ever again, but he wanted to put DDP over. He knew he deserved it. He knew it was the right thing to do. That my friends, is the stuff true legend are made of.
After Savage gave him his stamp of approval, DDP's career would sky rocket. If anyone needed any proof of how over DDP was, they need look no further than his next major feud. As if getting put over by Randy Savage wasn't enough, DDP was about to enter a program with the iconic leader of the nWo, "Hollywood" Hulk Hogan. In the summer of 1998, arguably the biggest crossover angle in pro wrestling history began when NBA star, and nWo member, Dennis Rodman, inserted himself in "Hollywood" Hogan's feud with DDP. Page would counter with his own NBA star, "The Mail Man" Karl Malone. At Bash at the Beach '98, DDP teamed with Karl Malone to take on "Hollywood" Hulk Hogan and Dennis Rodman. It would be WCW's second highest grossing pay-per-view of all time. From there, DDP would headline, or co-headline, the next 4 WCW pay-per-views. First, he teamed with Jay Leno to take on "Hollywod" Hogan and Erich Bischoff at Road Wild. Next, he'd team with "Rowdy" Roddy Piper, and The Warrior to face "Hollywood" Hogan, Stevie Ray, and Bret Hart at Fall Brawl. After that, he main-evented Halloween Havoc, challenging the undefeated WCW World Heavyweight Champion, Goldberg. Finally, at World War 3, Page once again main-evented, this time defending his WCW U.S. Championship against Bret "Hitman" Hart. All of a sudden, DDP was a box office smash. He'd achieved his dream, but right when he was sitting in top of the wrestling world, he fell off. Well, technically he was Jack-knife Powerbombed off by his close friend Kevin Nash. It was an unfortunate accident, but the move ruptured both the L4, and L5 disks in DDP's back. Once again, DDP's pro wrestling dream would seemingly be snatched right out of his hands.
It had taken DDP 42 years to finally make it to the top of the business, and now, doctors were telling him it was over. Page saw three different specialists, but the answer was always the same. At his age, 42, and with his injury, he was done. DDP refused to accept that answer. He was told there was no use in attempting to rehab his back, but he tried it anyways. He tried everything, and anything, to get back in the ring. He even decided to try yoga, on the recommendation of his ex-wife, Kimberly. As luck would have it, the yoga worked. It saved DDP's career. He'd later go on to develop his own yoga methods, eventually creating his highly successful "DDP Yoga" program. At Spring Stampede '99, six months after being told he'd never wrestle again, DDP squared off against three of biggest names the wrestling business has ever produced, for the WCW World Heavyweight Championship. That night "The Immortal" Hulk Hogan, Ric Flair, Sting, and even the guest referee, Randy Savage, all took a back seat to "Diamond" Dallas Page. After a "Diamond Cutter" on "Natute Boy" Ric Flair, Randy Savage counted the 1,2,3 that would secure DDP his first WCW World Heavyweight Championship. At 43 years old, Page had reached the absolute top of his profession, and had been handed the torch by the greatest World Champion of all time, Ric Flair, himself. The personification of a dream come true.
Everything that happened after Spring Stampede '99 must've felt like a cherry on top for DDP. When his WCW career was all said and done, he'd be one of only nine men to win WCW's triple crown. He also had a big role in the major motion picture, Ready To Rumble, starring David Arquette, and Oliver Platt. His fairy-tale WCW career ended in March of 2001 when WCW was purchased by the WWF. Page would have a run in the WWF, but they always seemed more interested in proving his success was a fluke, rather than actually making him a bigger star. His first WWF fued was with the Undertaker. That seemed great until it became obvious that 'Taker was never going to put DDP over. To me it seemed like the WWF dropped the ball with DDP on purpose. They didn't want him to get over. Rumor has it, DDP had pitched his own debut angle to the WWF. He wanted to be booked in a "People's Champ vs. People's Champ" feud with The Rock, but WWF creative turned it down. Instead they elected to make DDP a creepy stalker, and acted shocked when he couldn't get that gimmick over. Oh yeah, they buried the "Diamond Cutter" too. One of the most iconic moves in wrestling history was barley even acknowledged by the WWF, let alone ever used. If they had any intentions of making DDP a bigger star, not using the "Diamond Cutter" was a crucial mistake. Truthfully though, I strongly doubt making Page a bigger star was ever part of the WWF's plan. Mercifully, DDP's WWF run ended in April of 2002. He'd go on to work in TNA, and other independent promotions, and thanks to DDP Yoga, he's technically still not retired. He still makes sporadic appearances at indy shows, and in WWE.
In 2015, DDP co-produced the award winning documentary, "The Resurrection of Jake The Snake." In the film, Jake Roberts, Page's biggest mentor in the wrestling business, finds himself hooked on drugs and alcohol, out of shape, and on death's doorstep. With the help of Page, and DDP Yoga, Jake is able to get sober, healthy, and back in shape. At the end of the movie, Page gets to induct his friend, and mentor, into the WWE Hall of Fame, as a part of the 2014 class. Three years later, in 2017, it was DDP's turn to be to take his place among pro wrestling's immortals. He was inducted into the WWE Hall of Fame by the man who, although skeptical at first, ultimately gave him his shot to be a main event star in WCW, close friend, Eric Bischoff. The young boy from Asbury Park, New Jersey, who loved pro wrestling, and saw it as a "secret society" was finally let in. He'd overcome every obstacle placed in front of him, and had managed to etch his name in history, right alongside all his childhood heroes.
The Diamond Dallas Page story is unlike any other in pro wrestling. It's hard for me to sum up exactly how I feel about him after writing this article. Going into it, I had tons of respect for DDP for everything he did inside the ring. After writing it though, I feel closer to a man that I've never met, and probably never will meet. I was inspired by his story. He never quit on his dream. He knew he wasn't the crazy one. He knew it was the rest of the world that couldn't see it, not him. He worked hard, harder than anyone else would've, and he beat all the odds. There's an old saying in sports, "Father Time is undefeated." Well that may be true, but Father Time had a hell of a time taking down DDP. The same 35 year old rookie that people laughed at, was the same man that eventually took the wrestling world by storm. He didn't need youth. He didn't need speed. He didn't need agility. All he needed, was all he had…a Diamond Cutter, and a dream…BANG!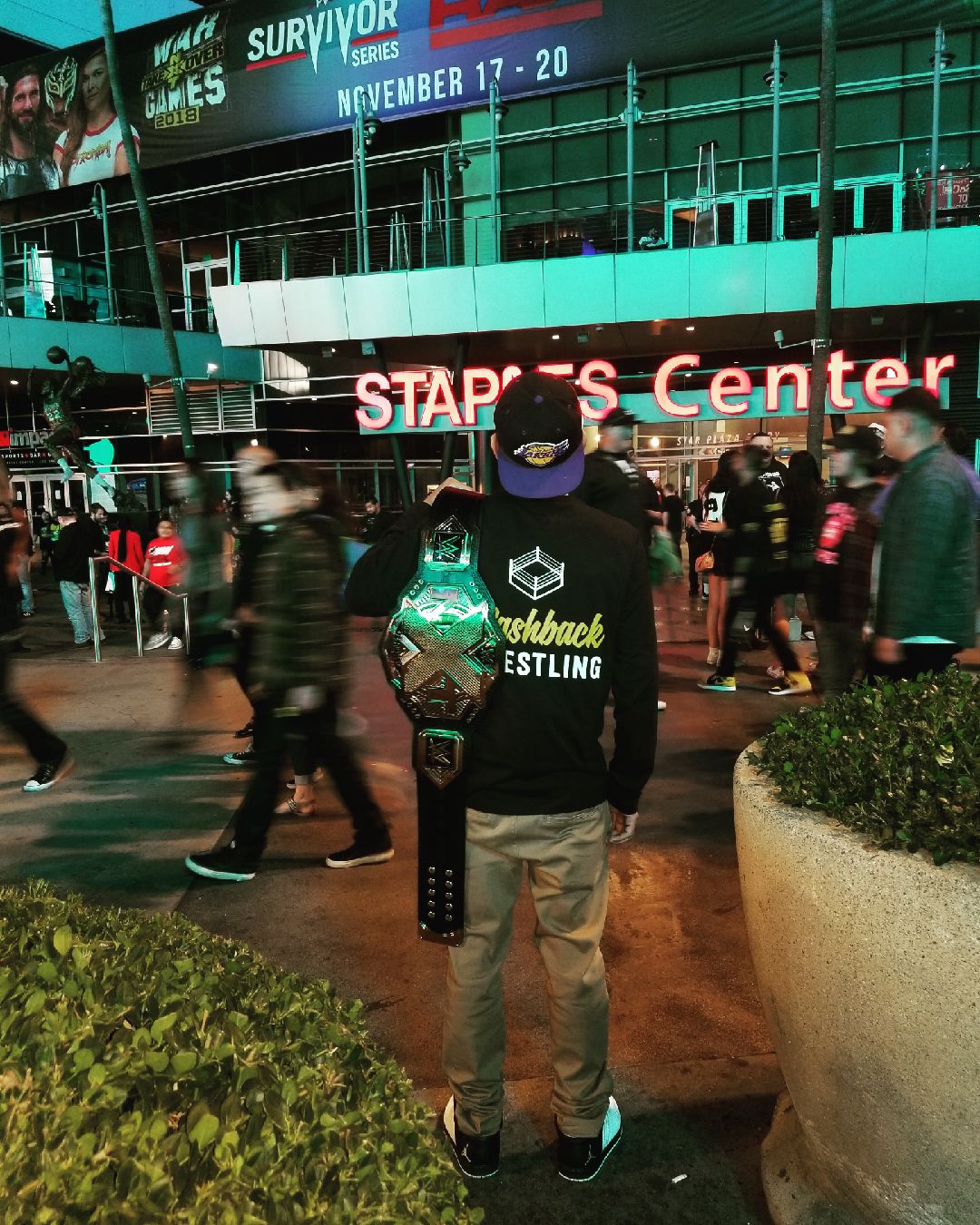 I'm Wesly Avendano. Life long wrestling fan from a small town in Southern California. Writing and wrestling are two of my passions so why not combine them and see what happens. I'm currently the host of Flashback Wrestling Podcast. Favorite all time wrestler is a tie Bret Hart. Favorite current wrestler is AJ Styles. Don't forget to follow me, and the Flashback Wrestling Podcast on Twitter @fbwpodcast and Instagram @flashbackwrestling.