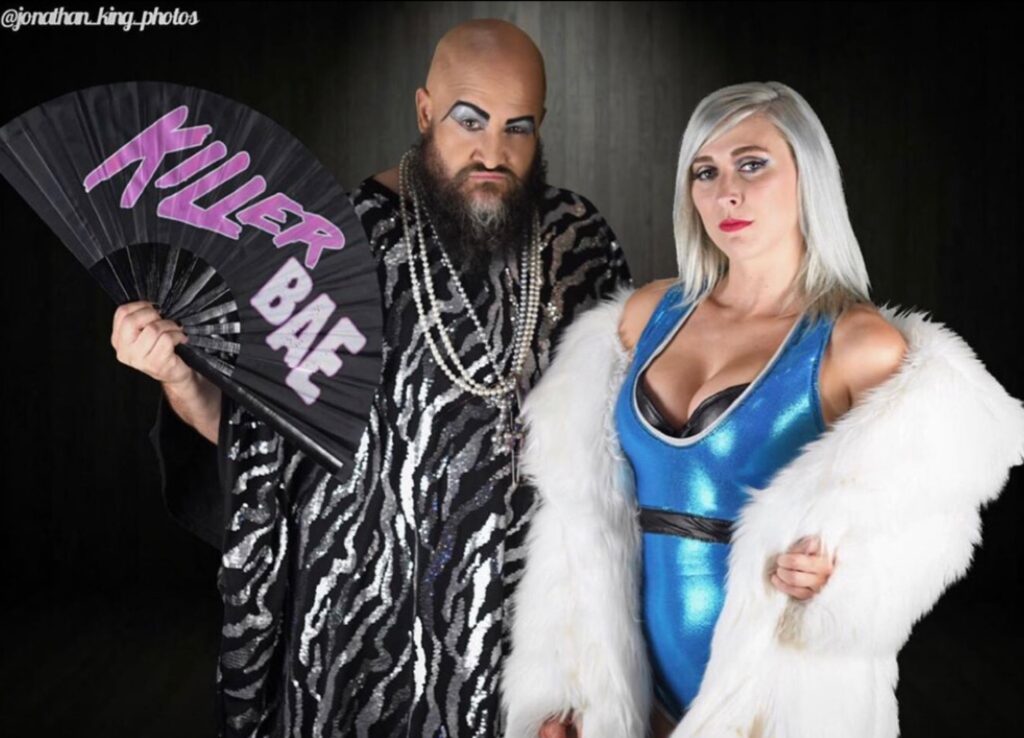 While many wrestling fans today see managing as a forgotten art, one man has become the subject of great praise and continues to elevate his clients to new heights. As manager and personal stylist to Heather Monroe "The Queen of Hollywood", Halston Boddy has been able to keep Ms. Monroe in the minds of many, including minority owner of Championship Wrestling From Hollywood (CWFH) Nikko Marquez (whom the pair is currently dealing with, as Marquez has sworn to eliminate the women's division).
Although managing someone with such talents as Ms. Monroe may be an easy feat, no one could do it with the high-end style, grace, and poise that Halston Boddy contains. Mr. Boddy was able to provide me with an interview, and give his thoughts on managing Heather Monroe, Marquez's vow to eliminate the women's division, the massive brawl that erupted this past week, and what he's been up to during quarantine.
Joprah: Mr. Halston, first I'd like to say, thank you so much for making time to speak with me today. We've seen you just about everywhere. Ground Zero Pro, Jakked Comedy Wrestling, Santino Bros' Up All Night, East Bay Pro Wrestling, and Prime Time Live to name a few, but the place where we've seen you shine the brightest is on Championship Wrestling from Hollywood, where you manage and style the Killer Bae, Heather Monroe. You're such a perfect fit for each other, did you meet and instantly become best friends, because it definitely seems that way.
Halston: I had witnessed Ms. Monroe from afar, and she is absolutely the Queen of Hollywood for a reason. When it came time to seek some sort of management, or at least some sort of guidance and a +1, Jamie Iovine from the CWFH roster got In touch with me, and we got connected. Because he was very busy, and didn't have enough time to put all of his energy into Ms. Monroe, he put me in charge. And so far, it's been a winning combination.
Joprah: Lately on CWFH, there's been a lot of events that have taken place involving you and Ms. Monroe, and for those who don't quite know I'd like to give a brief rundown of the events that have occurred, and ask a few questions about them. Late last year, we saw Heather attack Lacey Ryan. This of course led to a thrilling best of 7 series between Heather and Lacey, with you providing the stipulations for each match thus far. So far we've seen a 5 count pin match, submission match, a match that included Vipress substituting for Heather Monroe (which still counted as a loss for Ms. Monroe), a falls count anywhere and a taped fist match. How do you come up with these stipulations? What's your process?
Halston: Well at the end of the day, anybody who challenges or steps up to Heather Monroe isn't just given a shot. They have to go through the ringer, and absolutely go through the gauntlet to even prove that they belong in the same room with her. It's only fitting that when I'm given free reign to put the challenges up for Lacey Ryan, we're going to give her all sorts of different options to work through. We're not here to do just any match. This is a world series, a NBA finals. It's going to prove once again that Heather's the queen. She's top drawer here in Hollywood. That's how we do it here.
Joprah: You did just make an interesting comparison to this best of 7 series and the NBA Finals. Currently the best of 7 series between Heather and Lacey is tied at 2-2. At the beginning of the series, Heather had a 2-0 lead, now the series is tied 2-2. We've seen in other pro sports where teams have a huge lead in a series, then falter and end up losing the series. Are you concerned that this could happen to Heather?
Halston: Of course! As a prism of excellence and someone who is a guide and a vision, of course I'd be a fool to not have concern. However, that's washover. Infinite amounts of washover, by the amount of pure confidence and pure skill that I know that Heather has. Of course I'd be a fool to not have a little tiny bit of normal, human concern. However, Heather is not a normal human. She is a superstar, she is the queen. She is going to handle the business and TAKE THIS SERIES HOME!
Joprah: We heard from minority owner Nikko Marquez, who had disparaging words for the women's division as a whole, and has so far as said that the women wrestlers should be paying him to allow Championship wrestling to continue sanctioning these matches. Do you have any thoughts on his view of the women's division?
Halston: Ohhh Nikko…. You know, when you're just given power without really earning it… When you're in a position where you think anything goes as long as it comes out of your mouth… Where you are given these reigns by someone above you… you know Dave Marquez, the MAJORITY shareholder of CWFH, along with minority owner Nikko….We're definitely going to have to have a conversation with daddy about the choices that Nikko Marquez is making, and the opinions that he has of the women's division, because at the end of the day, the opinions he has doesn't matter. The facts stand that Heather Monroe is a top draw, she is the queen and there's nobody, INCLUDING Nikko Marquez, that's going to take that away from her.
Joprah: During the taped fist match last week, Marquez actually came out to ringside, and a fight between you and Marquez ensued. I can't recall you ever getting that physical with anyone, and here we even saw you throw a few strikes and elbows. Where did you learn to fight?
Halston: The streets darling! Behind the clubs, late at night. The places where people don't dare to go! Listen, I have no business being in the ring, fighting these competitors. But Nikko Marquez deserves everything he's gonna get from me. Physically, mentally, verbally, or what not. I absolutely know who I am, and I am not going to step up to any of the competitors, male or female. But Nikko Marquez… you got a problem with me, we're going to have words, and we might have to go again. But I don't know. We're going to have to see what Marquez' moves are.
The fight between Halston and Marquez that led to the locker-room clearing brawl
Joprah: You're right. Leaving the clubs at 2am, especially in Hollywood, there are times that things get very rowdy. I guess because we see you as a fashion icon, we don't think of you as a fighter per se….
Halston: I will say this. You may not perceive me as a fighter. You may not see me visually as someone who could actually go to blows with anyone. However, maybe what we need to do is… give people the opportunity to understand that you do not cross Halston Boddy. You don't cross that line with me. You don't want to find out. Because if I can't do it with my fists, if I can't do it with my body, we're going to find other ways to do it. So be warned, Nikko Marquez It would be interesting to see if things did get physical again, but I guess only…
If you want to print this one… Mr. Joprah… You can print this. Nikko Marquez, be careful who you're messing with. Because you have NO IDEA what I'm capable of!!!!
Joprah: This all led to a huge brawl, which cleared out the entire locker room. I think we're lucky there wasn't a crowd present, because it would've put the fan's safety at jeopardy. The brawl even went up to the broadcast booth. Since this all began with you and Marquez, who basically wants to eliminate the women's division, are you concerned with any potential consequences from this brawl that may affect you and Heather?
Halston: I don't fear Nikko Marquez. If he wants to play games, he's not just playing them, with me. He's playing them with heather Monroe. And I will absolutely make sure that everyone's aware, that when you start messing with Heather Monroe… when you start playing with your livelihood, when you start getting your nose into places where it doesn't belong… trust me. It's not just me you're going to have to deal with. You're going to have to answer to the QUEEN! Nikko can puff up his chest all he wants about the women's division and what he thinks he's going to do, but again, I do not fear Nikko Marquez.
Joprah: Outside of Championship wrestling, is there anything else that you've been up to? Have you been baking sourdough bread lately like most of America?
Halston: I have been doing my own podcast called "New Job, Who Dis?", chronicling my past history of work and where I come from. That's available on my YouTube channel, as well as Apple podcast, Spotify, and iTunes. I have been involved in Primetime Live and the United Wrestling Network on the Fite TV app. Heather Monroe was on the first pay per view they had, and we're very proud of that, and there is plenty more to come from Ms. Monroe and of course, yours truly, Halston Boddy.
Joprah: One final question if I may…. It's been really hot here in SoCal lately, and I just wanted to say thank you for sending me one of your folding fans that you've so famously used, uh… as a weapon. If anyone out there wanted to have a stylish way to cool off (or a fashionable item to smash their enemies with), where could they find one of these at?
Once again that's: HalstonBoddy.bigcartel.com , is where you can find the most flawless fans that will keep you breezy and as cool as Heather Monroe all year long.
Joprah: Thank you again for joining me Halston Boddy, the prism of excellence. We're excited to see what Championship Wrestling from Hollywood has in store for you.
Halston: Ooooooo!!! Look out! Stay tuned people, because this is going to get SPICY!!!
Championship Wrestling from Hollywood airs weekly nationwide, on Fite TV, and on YouTube. You can check here to see when and where it airs in your area.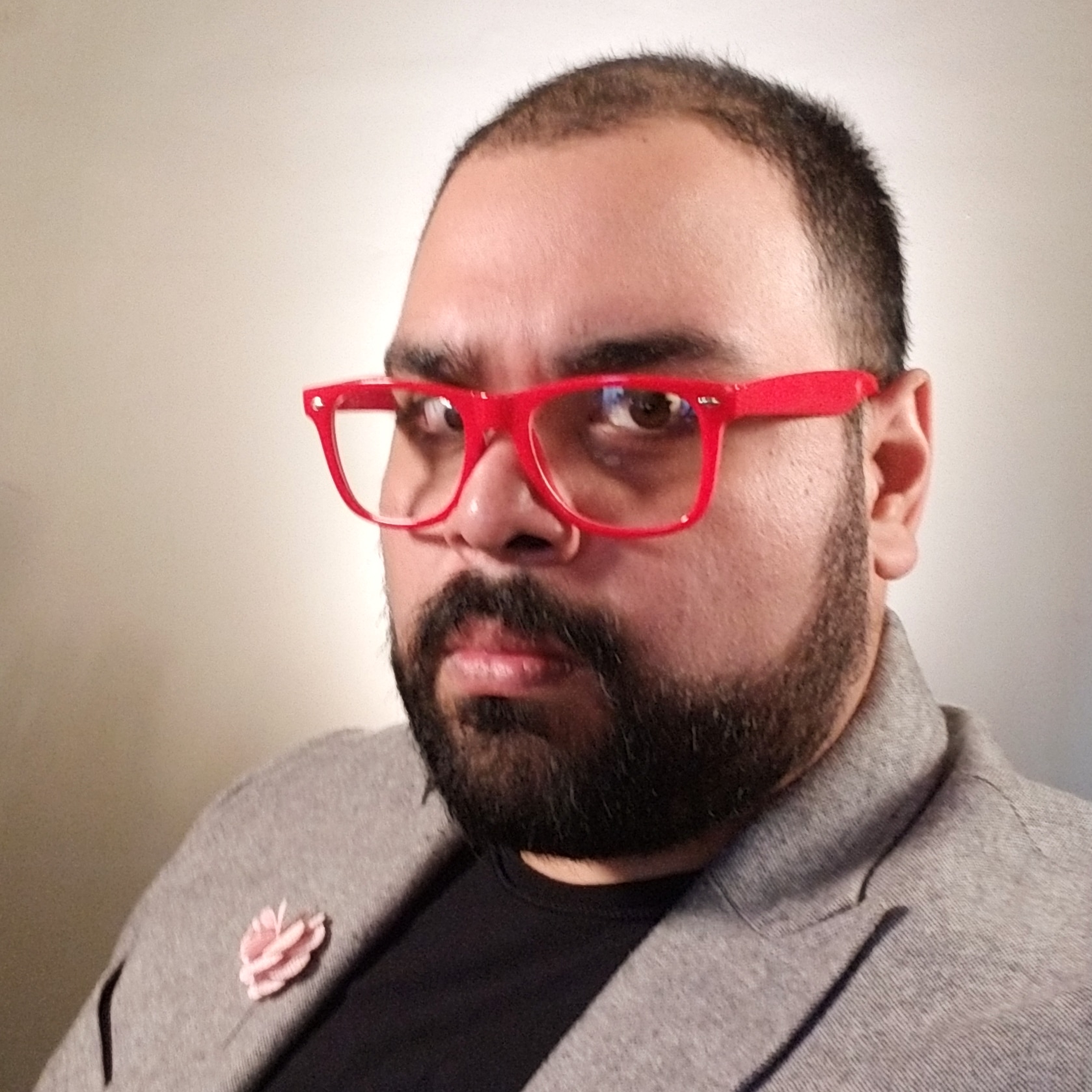 Wrestling nerd since the 80's. Currently based in the greater Los Angeles area.