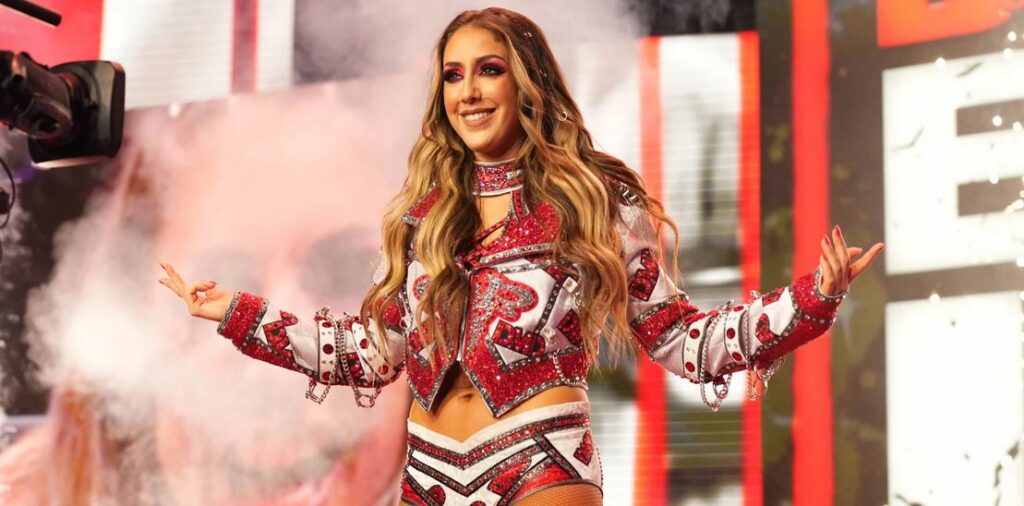 Former AEW Women's World Champion Dr. Britt Baker D.M.D recently had an interview with TV Insider where she talked about several topics including her thoughts on the trolling that Taya Valkyrie received after their match. She also weighed in on fan criticism around AEW's women's division, her boyfriend Adam Cole's storyline with MJF, and also talked about the possibility of another match with Thunder Rosa. Check out the highlights below:
Britt Baker on her match with Taya Valkyrie:
"It was a first-time match. I'd never been in the ring with her. This was our first interaction ever, which can be fun and exciting. I look forward to getting back in the ring together down the road…I have nothing but respect for everything she has done in Mexico, Lucha wrestling, and Impact. I think Taya is a star."
Britt Baker on the trolling Valkyrie received after their match:
"I told her when she first got here to AEW that fans, whether they be WWE diehard supporters or just AEW haters, are very passionate in a brutal way on social media. I get it every single week if I'm on TV or not…It's relentless. It's to the point where I open Twitter and 85 percent or more is negative. It's really sad and disheartening, but you have to put everything in perspective. When I come out, the fans are so excited to see me. They are chanting D.M.D. the whole time. I see it as I can't hear these Twitter trolls because these D.M.D chants are so loud. When I come to comic conventions, there are these fans that are so grateful to meet me and be able to talk about AEW and what it means to them. That's the stuff that means a lot to me. Those are the real fans. They are paying to come to the shows. They are enjoying the show.

"Not people who get on social media to troll. There are literally people who invest hours and hours in their days to make troll accounts for what reason? I'm such a driven and motivated person I can't imagine that my goal is to make everyone else's lives miserable or show flaws in people and what they can and can't do. It's such an insane concept. I wish I could understand it. At the same time, what will be will be. We have the best fans on the planet. As loud as the trolls are, there are passionate fans too who are thankful to have AEW."
Britt Baker on the criticism toward the booking of the women's division:
"I see both sides to that because I completely agree. The absolute best matches that come out of professional wrestling come out of storylines you are so invested in. There are weeks and months that tell this beautiful story. It's something we haven't been able to invest as much time in the women's division lately. Again, there are many factors. Injuries, this and that. I definitely want to get to the point where we can get some solid storytelling with the women. At the same time the fans who hold signs that say to book the women's division better, that's great. Then when I go on Twitter it doesn't echo that. I don't see the same support. It's I hate these two wrestlers. This match was too long. This match was too short. If all you see about women's wrestling is all negative online, it doesn't add up to what they are preaching. If you want the women to be booked better, support the women.

"You don't have to like every wrestler and every match. You also don't have to get on Twitter and preach from the mountaintops how much you hated things. Some stuff, keep to yourself. I can't tell you how many times I go to a restaurant and I don't like how my steak is cooked. I don't need to talk to the chef and take 30 pictures of the steak to tell them I don't like how this steak is cooked. There is too much invested in the negativity that it does so much harm. I hope people realize one day how much harm it does to not only the individuals and mental health, but to the industry as a whole."
Britt Baker on the Adam Cole & MJF storyline:
"Adam is too good at seeing the good in everything. He tries so hard to be so optimistic and positive that sometimes he needs to be more cautious when you have people like MJF. He has a track record. He finds friends because he is a lonely, miserable soul and turns on them. At the same time, I really do see Adam having so much fun right now. I don't want to be selfish and take that away from him. He is bringing out the best in MJF."
Britt Baker on the addition of AEW Collision:
"I think it's a work in progress. It's going to take time to see what the best equation is here. I think there is no better person to handle that than Tony Khan. I put full faith and trust in him. He has done such a good job navigating the waters of a brand-new company in just a few short years. I think it's exciting we have so many shows because we do have a huge roster and such a hugely talented roster, which is a blessing and a curse because you want to showcase everyone. The more the merrier as far as TV time. We just need to find the best way to tell these stories."
Britt Baker on the potential for another match with Thunder Rosa:
"I have no idea if and when she will be wrestling again. If the planets align, great. With stuff like that you have to be really careful because when you have such an iconic history and a beautiful story, it's delicate. You don't want to shatter it or tarnish it. Time will tell.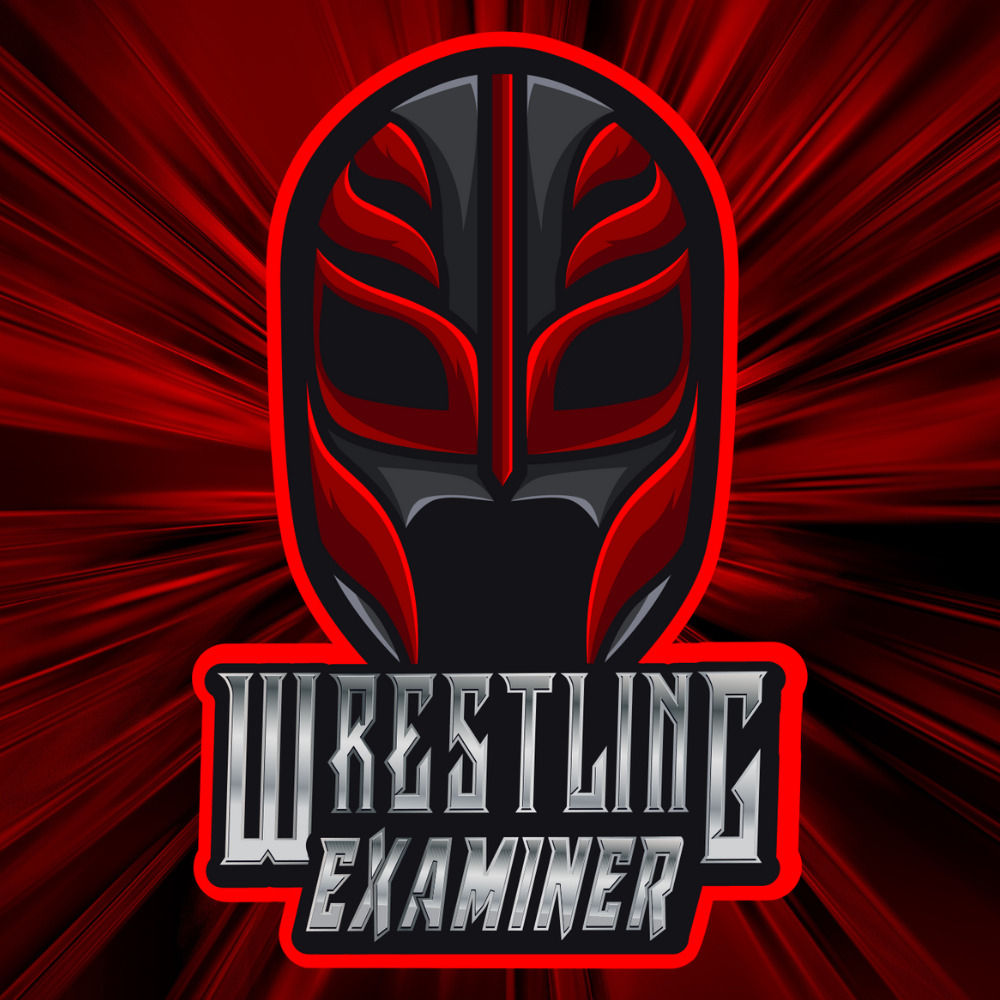 Huge fan of pro-wrestling for over 25 years. Lived through the Monday night wars (WWE/WCW) and the ECW revolution. Currently a big fan of Lucha Underground, NXT, MLW, PWG, and even Impact Wrestling…