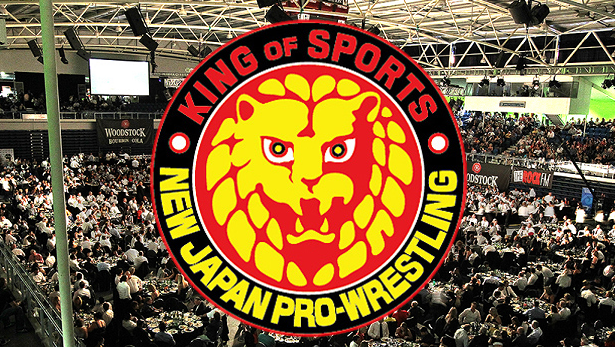 Throughout the years, competition has proven to be a huge driving force behind the success of WWE. When presented with true competitors like the National Wrestling Alliance (NWA) in the 80's and WCW in the 90's, Vince McMahon and his company successfully reshaped the professional wrestling world twice. However since putting WCW out of business, WWE has struggled to implement creative and game changing story lines, and many point to the lack of competition as a contributing factor. Luckily for the wrestling world though, a new war may be on the horizon, and this time it could be fought on a global stage. Wrestling fans all over the world have been buzzing lately over New Japan Pro Wrestling (NJPW) and many of its top stars. Its hard hitting style and different approach to story telling makes it a welcome alternative to the sometimes over produced WWE content. It puts more of an emphasis on presenting a wrestling match as an actual sporting competition rather than a sports entertainment event, like WWE does. Their matches can be enjoyed by casual wrestling fans without a story line or much background being provided, but when put into context they become that much better. While being a foreign product naturally presents the issue of not being on regular broadcast television, NJPW has taken a step towards fixing that problem by launching their own streaming service similar to the WWE Network called New Japan Pro Wrestling World. Being a foreign product also brings the language barrier into play, but thanks to a working relationship with Ring Of Honor (ROH) NJPW World now also provides English commentary for their big events. If you've grown a little tired of WWE recently and are interested in checking out a new promotion, NJPW should be your first stop. WWE has already signed some of NJPW's biggest stars, but they do a poor job of filling fans in on their NJPW history, so some of them (Doc Gallows & Karl Anderson) don't get over as huge as they should. If a new war is brewing, then maybe we should get to know the other side a little better. That's what this article is, it's by no means a full history of NJPW or even an in depth look at them as a whole. Rather it's a brief introduction or a beginners guide into a totally different world that exist inside the global wrestling universe, not just the WWE Universe.
New Japan Pro Wrestling was founded in 1972 by Antonio Inoki, and was actually part of the NWA from 1972 to 1986. It was a huge phenomenon in Japan during the 80's and early 90's, largely in part to their Jr. Heavyweight division and it's breakout star, Yushin "Thunder" Liger. Their version of WrestleMania takes place every January 4th at the historic Tokyo Dome, in 2006 the event was re-dubbed "Wrestle Kingdom." Despite its success in the 80's and 90's, the company wasn't immune to horrible booking. In the early 2000's Antonio Inoki became fascinated with booking MMA style shoot fights rather than traditional wrestling matches, the results were devastating for NJPW. Some of its top stars were embarrassed in MMA bouts and others chose to leave the company rather than face the same fate. The unpredictability of the results also created booking nightmares, and when the prestigious IWGP Heavyweight Championship started being passed around like a hot potato, it watered down it's legacy and hurt the legitimacy of the title. Luckily Antonio Inoki sold his controlling stake in the company to Yukes in 2005, who then sold it to Bushiroad in 2012. After Inoki's departure the company started developing new home grown stars that would help restore its reputation. Guys like Shinsuke Nakamura, Prince Devitt, Hiroshi Tanahashi, and Kota Ibushi became hot names around the world and greatly helped increase the exposure of the newly rehabilitated promotion. NJPW is currently the number 2 wrestling promotion world wide, behind only WWE. Their working relationship with ROH, and CMLL in Mexico, gives them access to some of the biggest independent wrestling stars on the planet. The product has made leaps and bounds over the past few years and fans have begun flocking to it.
There's 7 active championships in NJPW and quite a few yearly tournaments that take place. The history and relevance of all the tournaments NJPW holds is simply too vast to cover in this article, so for now we'll focus on the championships. First off is the IWGP Heavyweight Championship, if you're a WWE fan, odds are you've heard them make reference to Brock Lesnar and AJ Styles being former holders of NJPW's top championship. If you're wondering what IWGP stands for, it's the International Wrestling Grand Prix, and it's basically the governing body of NJPW. The IWGP Heavyweight Championship was introduced in 1987 and the first champion was Antonio Inoki. Hulk Hogan likes to claim it was him, but he just won a heavyweight tournament in 1983 and was awarded a championship belt. He is not even recognized as a former IWGP Heavyweight Champion, let alone the first. Despite not being held by The Hukster, the title has a very prestigious history, having been held by the like of Tatsumi Fujinami, Big Van Vader, and The Great Muta just to name a few. The current champion is NJPW's new "Ace" and top babyface, Kazuchika Okada. Okada is a member of NJPW's top babyface stable CHAOS. Other members include Tomohiro Ishii, Toru Yano, Hiroki, Goto, Roppongi Vice, Gedo & Jado, and Will Osperay. If Okada's name sounds a bit familiar it's because he's one half of what some wrestling fans and critics are calling the best pro wrestling match ever (which you can see below). It happened earlier this year at Wrestle Kingdom 11 against another one of NJPW's biggest stars, but we'll get to him later. At the event Okada cemented his place on top of NJPW's food chain. WWE Hall of Fame announcer Jim Ross, who does play by play for AXS TV on their replays of old NJPW matches, has repeatedly said that Okada reminds him of a young Dwayne "The Rock" Johnson. With all due respect to The Rock, after his Wrestle Kingdom 11 performance that comparison might not due "The Rainmaker" justice.
NJPW and WWE share one similarity when it comes to their title picture, they both have an Intercontinental Championship. NJPW's version is the IWGP Intercontinental Championship, it was introduced in August 2012 in Philadelphia during a NJPW tour of the U.S. The first champion was former WWE superstar MVP. The status of the title has risen rather quickly considering how new it is. It is currently the number two belt in the company, largely due to multiple title reigns by one of the biggest stars in NJPW's history, "The King of Strong Style" Shinsuke Nakamura. Nakamura's popularity even elevated the Intercontinental Championship to the main event of Wrestle Kingdom 8 over the IWGP Heavyweight Championship. It would be like the WWE Intercontinental Championship closing out WrestleMania, it was a very big deal. While Nakamura is the most successful IC champ, other great names like Masato Tanaka, Hiroshi Tanahashi, and La Sombra have been champion. The Current IWGP Intercontinental Champion is one of the fastest rising stars in all of NJPW. He is the rebellious and controversial leader of Los Ingobernables de Japon, Tetsuya Naito. Much Like CM Punk and Stone Cold Steve Austin, Tetsuya Naito is an anti-authority figure who gets pleasure from disrespecting the legacy of NJPW. Naito was originally groomed to be the next big star in NJPW by the powers that be, but the fans rejected him and his push was cut short. Naito was sent to tour Mexico and work in CMLL, it was the moment his wrestling life changed forever. While in Mexico, Naito joined the notorious heel faction, Los Ingobernables, and changed his entire attitude. When Naito returned to Japan he brought his new heel attitude with him and began forming the Japanese branch of Los Ingobernables. Naito's character change was a hit and fans have been flocking to him in huge numbers ever since. Los Ingobernables de Japon, are made up of Evil, Bushi, Senada, Takahashi, and of course their fearless leader and your reigning IWGP Intercontinental Champion Tetsuya Naito. They're quickly becoming Japan's most popular faction.
The IWGP Jr. Heavyweight Championship is essentially NJPW's cruiser title. Despite being the Jr. title it has a legacy that could rival that of the IWGP Heavyweight Championship. In fact it was actually introduced as a full time championship in 1986, preceding the introduction of the Heavyweight Championship in 1987. During the company's initial boom in the 80's and 90's, the Jr. Heavyweight division was NJPW's most popular, and frequently featured some of the best wrestlers on the planet. The lengthy list of former IWGP Jr. Heavyweight includes names like Shiro Koshinaka, Owen Hart, Pegasus Kid (Chris Benoit), Ultimo Dragon, Juventud Guerrera, and of course Yushin "Thunder" Liger to name a few. The future of the division also looks very bright with stars like Kushida, Ricochet, Will Ospreay, and current champion Hiromu Takahashi. Takahashi is the newest member of Los Ingobernables de Japon, having accepted Naito's offer following his own return from a tour with CMLL. Takahashi fits the group perfectly, and his victory at Wrestle Kingdom 11 to win the title from Kushida signifies NJPW's belief in him and Los Ingobernables de Japon. WWE could learn something from the way NJPW handles its Jr. division. They book it to have just as much prestige as the Heavyweight division, and they give their performers ample time in the ring to tell a story. Monday Night Raw and their cruiserweight division would be much more entertaining if they followed that blue print.
Much like WWE, NJPW has a rich tag team history, but unlike WWE they split their tag team division up into Heavyweights and Jr. Heavyweights. Even though it might seem a bit odd to fans who aren't used to the concept, it makes a lot of sense if the objective is to add realism to the product. In a real wrestling match weight classes would be a factor, so NJPW's acknowledgment of that adds another layer of realism. The IWGP Heavyweight Tag Team Titles have been won by some of the greatest tag teams of all time including Kengo Kimura & Tatsumi Fujinami, The Steiner Brothers, The Hell Raisers, Cho-Ten, and even Team 3D (The Dudley Boyz). The current champions are Tomohiro Ishii and Turu Yano, members of CHAOS. They won the titles from The Guerrillas of Destiny at Wrestle Kingdom 11. The Jr. Heavyweight Tag Team titles are a nice change of pace from the Heavyweight division, with teams made up of cruiser weights, the action is usually very fast paced and entertaining. The Jr. Tag titles don't have quite the legacy that the Heavyweight ones do, but some pretty impressive names have still held the straps. The list includes Yushin "Thunder" Liger & a number of partners, Gedo & Jado, Prince Prince, The Motor City Machine Guns, and Golden Lovers among others. Despite not having as rich of a history, the Jr. Tag Team division has really seen a bump in relevance over the last few years thanks to some truly talented teams like The Time Splitters, reDRagon, current Champions Roppongi Vice, and perhaps the hottest tag team in all of pro wrestling, The Young Bucks. The Young Bucks make any division they wrestle in, the 'it" division, and for now that's primarily NJPW's Jr. Heavyweight Tag Team Division.
The final two championships in NJPW are the NEVER Openweight and NEVER Openweight 6 Man Tag Team titles. If you're wondering what NEVER is and what their association with NJPW is, don't worry I got you covered. NEVER is an acronym that stands for "New Blood," "Evolution," "Valiantly," "Eternal," and "Radical." NJPW announced the project in July of 2012. It was supposed to be a way to showcase their younger up and coming talent, not unlike NXT is for WWE. By being "open weight" championships they reinforce the concept of weight classes excising inside NJPW despite not being enforced in either division. The NEVER Openweight Championship was the first to be introduced. Former ECW World Champion, Masato Tanaka was crowned as the first champion after winning a 16 man tournament in 2012. Despite not having the status of the IWGP titles the NEVER Openweight Championship has had some impressive holders including guys like, Tetsuya Naito, Togi Makabe, Yuji Nagata, Katsuyori Shibata, and current champion Hiroki Goto. The NEVER Openweight 6 Man Tag Team Championship is the newest championship in NJPW, having been introduced at Wrestle Kingdom 10. The first champions were ROH's Briscoe Brothers and Toru Yano, but there has been a whooping 10 champions in the year since the titles' inception. The most recent title change coming the night after Wrestle Kingdom 11, where newly crowned champions, Los Ingobernables de Japon (Bushi, Evil, and Senada) lost the titles to current champions Hroshi Tanahashi, Manabu Nakanishi, and Ryusuke Taguchi.
Championship gold is nice, but all wrestling fans know that a title belt doesn't make the performer. Like any other promotion in the world, NJPW has a number of huge stars who aren't currently holding any titles. Admittedly the first guy is currently a champion, but it's the lowest title in the company and is honestly beneath the legendary performer. I've already made a few references to Hiroshi Tanahashi, but I've honestly downplayed his importance to NJPW. Tanahashi is NJPW's John Cena, and that might even be under selling him. Tanahashi's influence on NJPW over the past decade has been every bit as big as Cena's influence on WWE, but Tanahashi also has the distinction of being regarded as possibly the greatest worker in the history of wrestling. It's hard to get across exactly how important Tanahashi is in NJPW's history. The man main-evented and won 8 straight Wrestle Kingdom events. John Cena never won 8 straight WrestleMania main events, even though it felt like it. Even Undertaker's legendary WrestleMania streak didn't include 8 straight main events. The former "Ace" of NJPW is starting to show his age and is starting to slow down, but unless he follows his legendary dancing partner, Shinsuke Nakamura to WWE, he's still gonna be a huge presence in NJPW. The night after Wrestle Kingdom 11, Minuro Sizuki and his heel stable Suzuki-gun made their surprise return to NJPW, laying waste to Kazuchika Okada and the rest of CHAOS. They had been banished two years earlier to a lower NJPW affiliate promotion, Pro Wrestling Noah. Suzuki-gun is made up of Minoru Suzuki, Taichi, Lizuka, El Desperado, Taka Michinoku, and The Killer Elite Squade (David Smith Jr. & Lance Archer). Suzuki and his "army" have made their intentions clear, they want all the IWGP gold, and it may only be a matter of time before they get it.
Finally we get to arguably the hottest name in the entire wrestling world, including WWE, Kenny Omega. If you haven't heard of Kenny Omega by now then you're either not a wrestling fan or you've been living under a rock. Omega is widely recognized as being the best wrestler on the planet today, especially after his legendary performance at Wrestle Kingdom 11 against Okada. Not since Steve Austin's loss to Bret Hart at WrestleMania 13 has a professional wrestler come out of a loss with as much momentum as Kenny Omega. Omega wowed the wrestling world and won over any skeptics he might have had by putting on a nearly one hour display of wrestling brilliance. He's drawn many comparisons to a young Brian Pillman, and they're certainly justified when Omega delivers one of his top notch promos that compliment his character perfectly. Omega is the odd yet charismatic leader of NJPW's most successful and recognizable stable, The Bullet Club. The Bullet Club was founded by Prince Devitt (Finn Balor) and was also led by AJ Styles upon his arrival to NJPW. Members include Doc Gallows, Karl Anderson, Bad Luck Fale, The Guerrillas of Destiny, Takahashi (not the Jr. Heavyweight Champion), Cody Rhodes, Adam Cole, Cody Hall, and The Young Bucks. Since their creation, The Bullet Club has been terrorizing NJPW and has also dominated it's title scene. Despite no active members currently holding any of NJPW's titles, the faction has seen its fair share of title reigns. AJ Styles has won the IWGP Heavyweight Championship, Kenny Omega and Prince Devitt are former Jr. Heavyweight Champions, Bad Luck Fale and Omega are both former Intercontinental Champions. Gallows and Anderson and The Guerrillas of Destiny claimed Heavyweight Tag Team gold for the faction, and multiple Jr. Heavyweight Tag Team Championship reigns by The Young Bucks helped further bolster the group's reputation. The Bullet Club rounds out the upper echelon of NJPW's roster, that's not to say that their other performers aren't also talented, they just haven't quite reached the same level of success yet.

NJPW is undoubtedly on the rise. This was just a very brief intro to try and help get new viewers up to speed and help them further enjoy the product. If you're already a fan of NJPW, I know I might have over looked a lot of historic moments and a lot of legendary performers, but covering the entire history of the company would take 100 articles. Plus it would take all the fun out of going back and watching all those historic moments for yourself. Whether some wrestling fans are aware of it or not, a war is coming. It's only a matter of time before WWE begins to view NJPW as a serious threat. They're already in uncharted waters, with a large number of independent wrestlers choosing to pass when offered a contract by the world wide leader in "Sports Entertainment." WWE has a reputation for micro managing their performers to the point of almost suffocating a character and making them seem completely generic. Now that a legitimate alternative to WWE is beginning to emerge, more and more independent wrestlers might choose to forgo a run with them to sign with NJPW. The two companies are already in competition in the eyes of hardcore wrestling fans. To many, there isn't much WWE could do, short of signing Kenny Omega, for this year's WrestleMania to top Wrestle Kingdom 11. If you're a WWE loyalist this isn't anything to be concerned about. No matter how big NJPW gets, the odds of them ever putting WWE out of business are slim at best. NJPW's true impact will come in the form of pushing WWE creatively. The United States might not have been big enough for two huge wrestling promotions, but the world certainly is. The thought of falling behind globally could be enough to make Vince McMahon and the rest of WWE recapture the creative genius they once had, if not then NJPW could one day sit atop the wrestling world as the #1 promotion.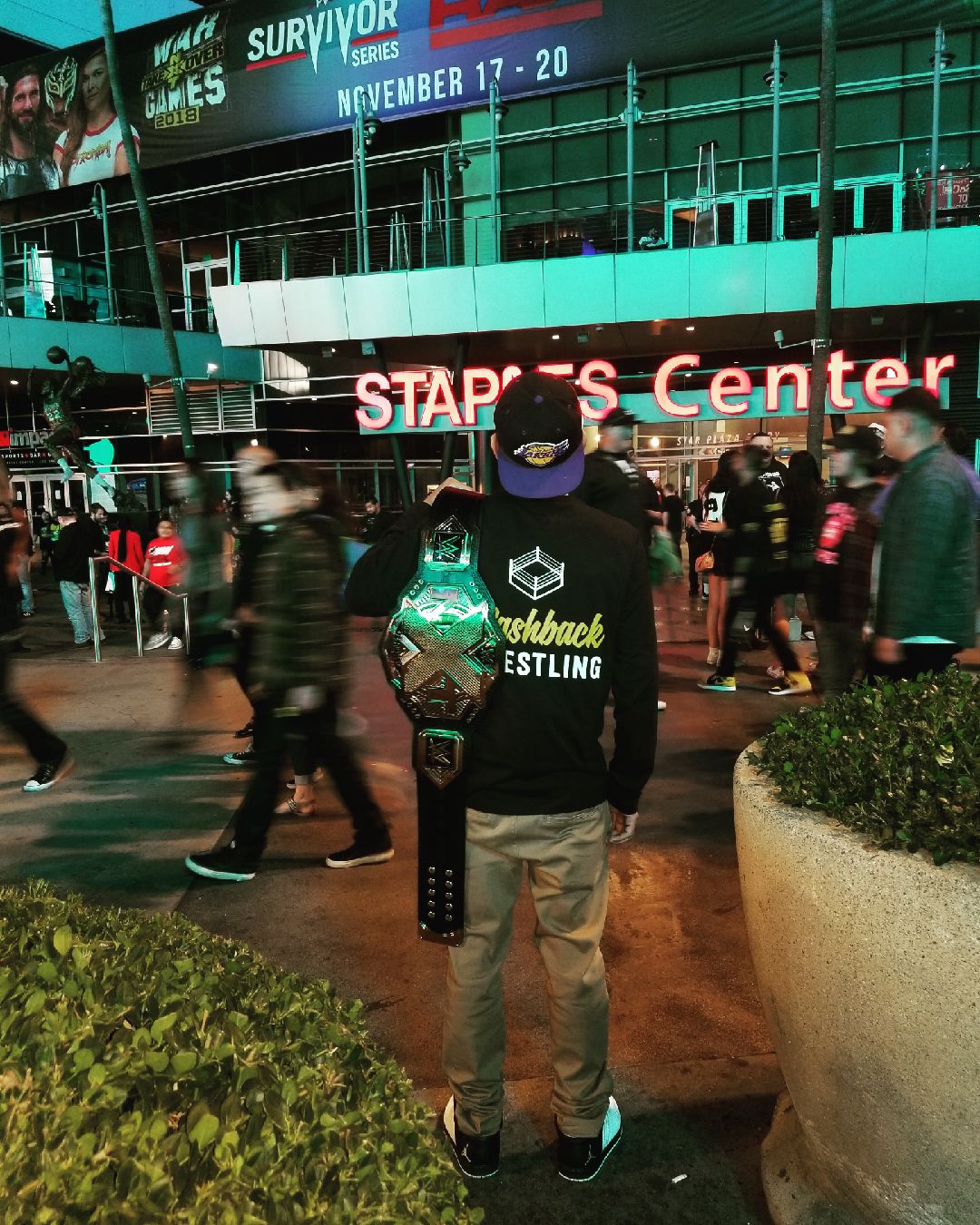 I'm Wesly Avendano. Life long wrestling fan from a small town in Southern California. Writing and wrestling are two of my passions so why not combine them and see what happens. I'm currently the host of Flashback Wrestling Podcast. Favorite all time wrestler is a tie Bret Hart. Favorite current wrestler is AJ Styles. Don't forget to follow me, and the Flashback Wrestling Podcast on Twitter @fbwpodcast and Instagram @flashbackwrestling.