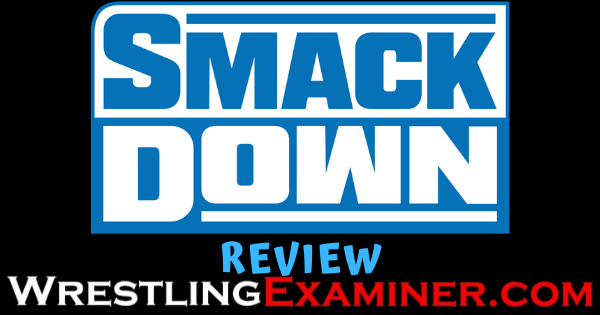 Friday Night SmackDown once again eminated from the WWE Performance on Friday night. Fortunately, nobody was drugged, or hit by a car this week. Regardless, it was still a pretty eventful, and enjoyable show. We had some incredibly entertaining matches, and even some Nickelodeon humor for those that enjoy that kind of stuff. Before we start, I just want to point out a glaring omission from this week's article. For the first time in over a month, Otis didn't completely ruin the show for me. Don't get me wrong, his match with King Corbin wasn't my favorite segment by any means, but I didn't completely hate it. I'm not sure if I'll ever find it in me to put an Otis segment in the "Likes" section of this article, but not putting him in  the "Dislikes" section seems like a good step in that direction. Chris Farley Jr. actually impressed me a little bit during his bout with Corbin. He had a couple of nice throws that showed off his power, and he seemed to have pretty decent chemistry with Corbin. He did his usual schtick, hitting his patented Caterpillar after winning the match by disqualification, but like I said, he didn't totally ruin the show for me this week. So, for that, I tip my hat to you, Otis. Now that we got that out of the way, let's jump into some of the stuff I liked from this week's show, and some stuff I didn't enjoy as much.
WWE SmackDown Likes
1. Evans vs. Deville 2: Last week, I was gushing over the pleasant surprise that was Lacey Evans vs. Sonya Deville. This week, when I saw that we were getting a rematch, I was initially excited. Then, I got paranoid that last week was just an anomaly, and that they'd come back down to Earth. Luckily, my fears proved to be wrong. These ladies delivered another incredibly hard hitting, and entertaining match. Both Evans vs. Deville matches have been some of the hardest hitting women's matches I've seen in a while, especially for non pay-per-view matches. For some weird reason, a ref bump, and subsequent injury spot were written into this week's match, but that didn't slow Evans or Deville down one bit. As a matter of fact, after the ref switch, Deville took Evans down hard, and followed that up with a nasty neck breaker from the apron down to her knee. The level of physicality both these women have displayed over the last 2 weeks has been truly impressive. I can think of a few recent men's matches that couldn't even hold a candle to this level of physicality. The match would end when Mandy Rose appeared on the Titantron, distracting Sonya Deville, and giving Lacey Evans the opening to hit the Women's Right for the win. Another superb performance by Evans and Deville. This was the match of the night for me, and that's saying a lot when you consider the next 2 matches I'm going to be talking about.
2. AJ Styles vs. Drew Gulak: It pained me to have to wait 2 weeks to see the Intercontinental Championship Tournament Finals between Daniel Bryan and AJ Styles. Luckily, we had a face to face interview this week to help scratch the itch a bit. Now, while I wasn't a huge fan of the promo segment between Bryan and Styles, I was very happy with the way things played out. After having a bit of a back and forth over the difference between opportunities and handouts, AJ Styles called out Daniel Bryan's friend, and coach, Drew Gulak. Gulak wasted no time bringing the fight to AJ, taking him down hard before the match even started. Gulak went for a few early submissions before Styles took control after hitting a big clothesline. Styles had his hands full with Gulak, who brought his A game against the former World Champion. At one point, after hitting a Michinoku Driver, Gulak looked to have scored a huge upset. AJ would bounce back and regain control, and just when he was getting ready to seal the deal with a Styles Clash, Gulak reversed it, and picked up the biggest win of his career. It was an awesome match with an unexpected finish, and to me, it was a pretty clear indication that AJ Styles is your next Intercontinental Champion. We'll known for sure next week.
3. Alexa Bliss and Nikki Cross vs. Sasha Banks and Bayley: After getting into a war of words last week, these 4 ladies stepped into the squared circle to settle their differences. With Bliss and Cross' Tag Team Titles on the line, this promised to be a solid main event. I'm happy to say, the match delivered. Cross opened things up with a flurry of offense against both Bayley and Banks that culminated with her ramming Banks into the ring post, and hitting Bayley with a Cross Body to the outside of the ring. Banks and Bayley would eventually seize control, and isolate Cross. When Bliss finally got the hot tag, the pace picked up even more. All 4 of these ladies came to play this week. Bayley hit a nice belly to belly suplex on Bliss from the 2nd rope for a near fall. Cross answered with a tornado DDT to Bayley on the outside, while Bliss simultaneously hit a sunset bomb on Banks for their own near fall. The finish saw Bayley tag herself in and break up Sasha's Bank Statement to try and pick up the submission win herself. Bank's looked clearly upset by it, and when Bayley started losing control, Banks tagged herself back in. After a couple of Bank Statement reversals, Sasha managed to catch Nikki Cross slipping, to pick up the 1-2-3, and crown new Women's Tag Team Champions. Great finish to a solid show. The plot thickens in the Sasha Banks/Bayley saga.
WWE SmackDown Dislikes
1. Jeff Hardy Promo: Is Jeff Hardy a good promo? No, seriously, ask yourself that question, and answer it honestly. I'm not sure what conclusion you came to, but it really took me all these years to realize, I don't like Jeff Hardy's promo work. This week was a total miss for me. The tastelessness of this storyline aside, Hardy's promos since his return are really missing the mark for me. Hearing him talk about how many times he's dropped the ball just makes me wonder why he's gotten so many opportunities in the first place. I've found myself deeply entrenched in Camp Sheamus now for almost a month, and I don't see myself switching sides anytime soon. The only redeeming factor from Hardy's promo to me, was that he took a beating from Sheamus afterwards. Sheamus will undoubtedly lose this feud, but I've been genuinely impressed by "The Celtic Warrior" in every way over the last month. Less Hardy promos, more Sheamus domination please.
2. The Miz and John Morrison go Nickelodeon on Braun Strowman: I've always been a huge fan of both The Miz and John Morrison, but I can't defend this week's garbage. I realize that their whole gimmick as a team is being "funny," but there's a difference between subtle humor, and toilet humor. This week has Vince McMahon's immature humor written all over it. We're supposed to be building to a 2-on-1 Handicap match for the Universal Championship. The Miz and Morrison should be being built up to look like a legitimate threat to Strowman's Title. Instead, we have them messing with his protein shake to make it fizzy, dropping slime on him during an interview, and vandalizing his car. Maybe I take my pro wrestling a little too serious, I am a Bret Hart mark after all, but this was cringe worthy to me. It didn't make me excited to see their match at all. It kind of just left me wishing The Fiend would show up and put this childish feud out of it's misery. I wasn't a fan this week, and I don't see myself being a fan of the Universal Championship again until WWE cuts their losses, and takes the title off Strowman.
All in all, it was another very solid show by Team Blue. Maybe I'm just bias because I write a weekly article on SmackDown, but it seems to be the superior main roster show right now. Next week is poised to be a barn burner with Daniel Bryan vs. AJ Styles for the Intercontinental Championship already booked. Not to mention it'll be the "go home" edition before Backlash. Hopefully we get a better "go home" than the one we got before Money In The Bank. It's been a solid couple of weeks though, so I'm hopeful that we'll enter the weekend in STYLES next week. Wink! Wink! Pun definitely intended.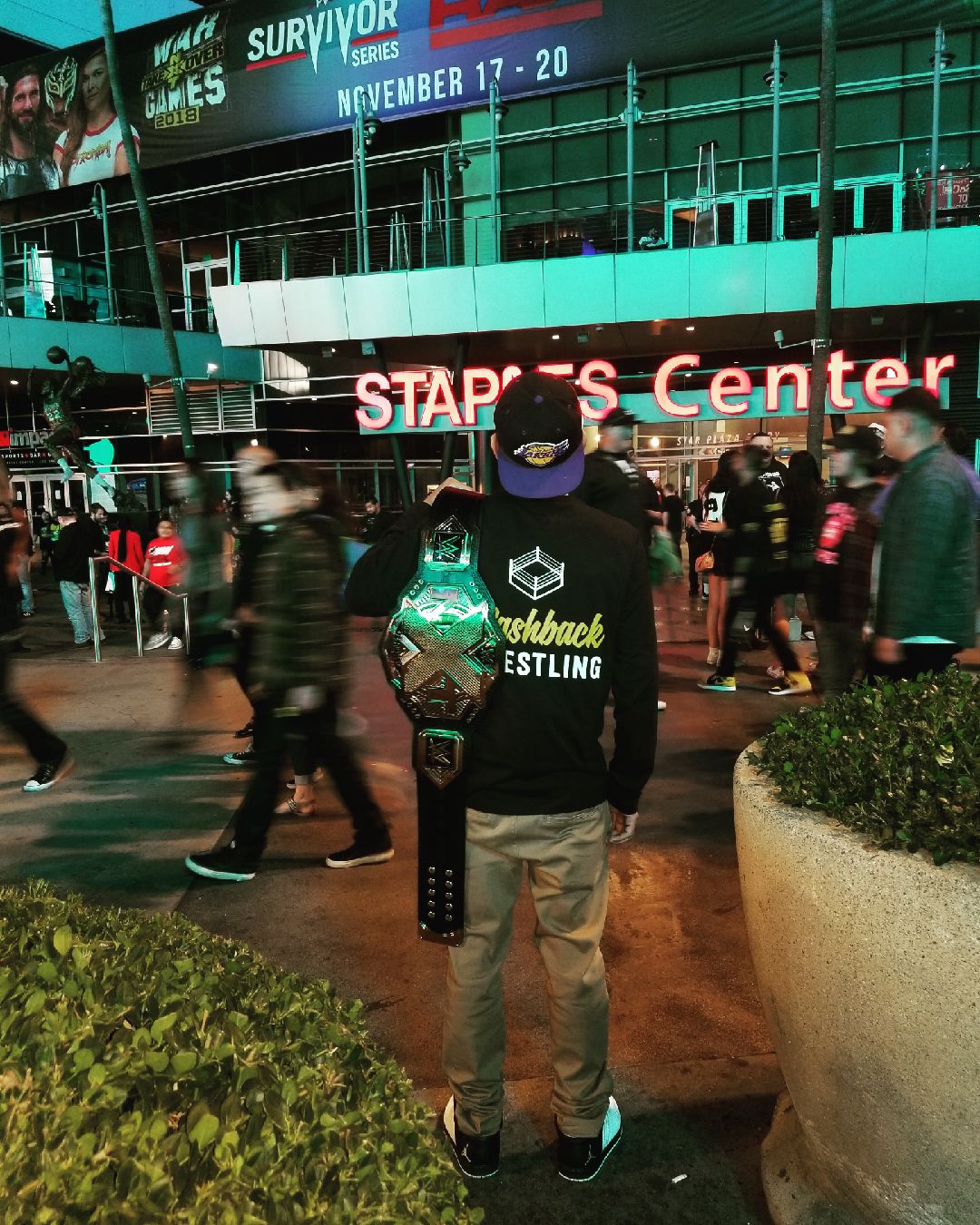 I'm Wesly Avendano. Life long wrestling fan from a small town in Southern California. Writing and wrestling are two of my passions so why not combine them and see what happens. I'm currently the host of Flashback Wrestling Podcast. Favorite all time wrestler is a tie Bret Hart. Favorite current wrestler is AJ Styles. Don't forget to follow me, and the Flashback Wrestling Podcast on Twitter @fbwpodcast and Instagram @flashbackwrestling.