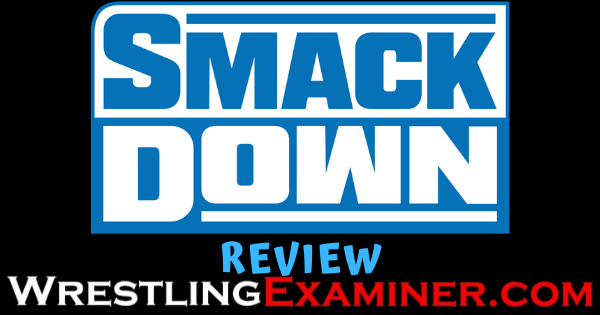 Whoa! That was a little bit different. This week's edition of SmackDown on Fox once again came to us from the WWE Performance Center, but it wasn't your average start to the show. This week, we were privy to a hit and run incident which made for an extremely interesting show. I'll share my feelings about the angle a bit later, but I will say it was a bold decision to book it, let alone open the show with it. Regardless of how anyone felt about the open, this week's SmackDown was absolutely jam packed with action. We saw some great matches, a huge announcement about an upcoming debut, and the finals for the Intercontinental Championship Tournament is set. Let's just jump right in, and talk about some of the highlights and low-lights from this week's show.
WWE SmackDown Likes
1. Battle Royal for final spot in IC Title Tournament: After viewing the open to the show, it became obvious that the originally planned semi-final matches for the Intercontinental Championship Tournament weren't going down as planned. AJ Styles took his bye into the finals, while Daniel Bryan demanded an opponent. A Battle Royal was booked to determine Bryan's opponent. The Battle Royal itself was nothing special. It was the big cluster you'd expect from that type of match. What I enjoyed was the stories that were able to be told throughout. We saw a dominant run from King Corbin early on before he was eliminated by Jay Uso. We saw Shorty G finally get some semblance of a push by eliminating Cesaro and Nakamura, only to see Cesaro sneak back in to eliminate Shorty G. Finally, we saw the continued rehabilitation of Sheamus' character, as he eliminated Jay Uso with a Brogue Kick on the ring apron for the win. It was another step in the right direction for Sheamus. He'd go on to face Daniel Bryan later on in the night for a an opportunity to head to the finals of the Intercontinental Championship Tournament. I thought this was a very solid opening match.
2. Sonya Deville vs. Lacey Evans: I've been a big fan of Sonya Deville's recent heel turn, and subsequent run, but I've quietly feared that her moment would stall whenever her feud with Mandy Rose ended. This week gave me some hope that that won't be the case. These two ladies put on a short, but extremely entertaining match. There was some early grappling, which was nice considering both women are extremely gifted grapplers, and some good intensity on both parts. The match ended in a double count out while both women brawled outside the ring, but I actually didn't mind that. The no decision indicates a continuation of this feud, and that honestly excites me. I think a feud between Evans and Deville could do wonders for both women, and elevate them even higher in the women's division.
3. A Moment of Bliss turns into Sasha Banks vs. Alexa Bliss: We had a Tag Team Summit this week as The New Day joined Alexa Bliss and Nikki Cross on A Moment of Bliss. The segment was actually pretty significant as far as advancing storylines. First, we had The New Day talking about their potential future challengers for the SmackDown Tag Team Championships, The Forgotten Sons. I've been pretty impressed with the patience WWE has displayed while building The Forgotten Sons on the main roster, and at this point, if they were to take the straps off Big E and Kofi Kingston, I wouldn't be shocked, or disappointed. Before The New Day could get further into their schtick, Bayley and Sasha Banks showed up to confront Bliss and Cross. The former Boss 'N' Hug connection took the opportunity to reminded Bliss and Cross that they put the Women's Tag Team Championships on the map. It didn't take long for Alexa Bliss, or "Charlotte Jr.," as Bayley reffered to her as, to point out that Sasha was the only competitor in the ring not to be a champion, which prompted Bayley to challenge Bliss on behalf of her bestfriend. The ensuing match was extremely solid. Both women showed why at different times, they were both atop the women's division. However, the real treat was having Nikki Cross and Bayley bickering on commentary. Bayley has shown some great timing as a heel, and Nikki Cross just picked up where she left off on commentary. Having an audience really enhanced this match specifically for me. The finish came when Bayley jumped on the apron to distract Bliss. Cross joined Bayley on the apron, but was shoved into Bliss who was trying to climb the turnbuckle. Banks took advantage and hit a unique springboard roll up for the win. This issue will continue next week as Bayley and Sasha will challenge Bliss and Cross for the Women's Tag Team Championship. It should be fun.
4. Daniel Bryan vs. Sheamus: You guys should already know how I feel about Daniel Bryan, I'm a huge fan, but the real story here is Sheamus. I can't remember ever switching my opinion on a character so drastically, in such a small amount of time. In the span of a month, I went from thinking Sheamus was on his last legs, to wondering if "The Celtic Warrior" should be getting another run in the main event picture. This match did nothing but reinforce that. Both Sheamus and Bryan played their roles to absolute perfection. Sheamus was a big, physically intimidating, and overpowering heel. While Daniel Bryan played the tough fighting underdog role flawlessly. It was one of the best main events matches I've seen on SmackDown all year. Both men beat the absolute shit out of each other, evident by their bodies after the match. Sheamus got some great trash talking in throughout the match. My favorite line was easily "I created the YES Movement! 18 seconds at WrestleMania!" Call me a mark, but I enjoy callbacks, and continuity. I was riding high watching until Jeff Hardy showed up to distract Sheamus, allowing Bryan to hit his Running Knee for the win. Bryan now has a date with AJ Styles in 2 weeks to crown a new Intercontinental Champion. As for Sheamus, he seems to be entrenched in a blood feud with "The Charismatic Enigma," which he'll probably lose. Either way, it was an extremely enjoyable main event, and another exceptional performance by both Bryan, and Sheamus.
WWE SmackDown Dislikes
1. Otis and Mandy Rose poolside: Did you think I wasn't going to take my opportunity to dump all over Otis? You guys should know me better than that by now. Although, I do appreciate WWE creative progressively giving me less and less Otis week after week. This week, all we got was a poolside segment where Mandy Rose inexplicably had a dream about making out with Otis, only to be woken up by Otis cannonballing into the pool. Mandy would go on to make out with Otis anyway, so I don't really get the point of the dream. I will toss Otis one bone; at least he managed to rip his shirt easier than Mike Tyson on this weeks AEW Wednesday Dynamite. Less Otis please.
2. Hit and Run to open the show: Okay. Here we go. I have to talk about the tasteless way WWE opened this week's show. In reality, it was the only blemish on what was otherwise a great show to me (I'm always going to dump on Otis, so that doesn't really count as a dislike to me). I applaud WWE creative for having the courage to try something different, but this was a total miss for me. I know it's a bit hypocritical. As wrestling fans we beg for the lines to be blurred. We love "shoots," and we love when backstage drama finds it's way on screen. There's a limit to that though, and to me, this is where I draw the line. It's one thing to mention a performers previous battles with "demons," but it's a whole different thing to book anything resembling a relapse, or a drunk driving incident where another performer gets hit by a car. This just had Road Warrior Hawk falling off the Titantron vibes to me. Obviously, at the end of the show we saw Hardy come out and basically imply that the whole thing is going to be Sheamus' doing somehow, but I still didn't like it.
The tasteless drunk driving angles aside, I really enjoyed this week's episode of SmackDown. To me, "The Blue Brand" has been the more enjoyable of the 2 main roster shows. Next week promises to be another strong outing with a Women's Tag Team Championship match already booked, and the return of The Miz and John Morrison, and Braun Strowman also announced. As long as the Otis exposure stays at an all time low, and as long as nobody's personal issues are exploited for storyline purposes, Team Blue should continue to thrive.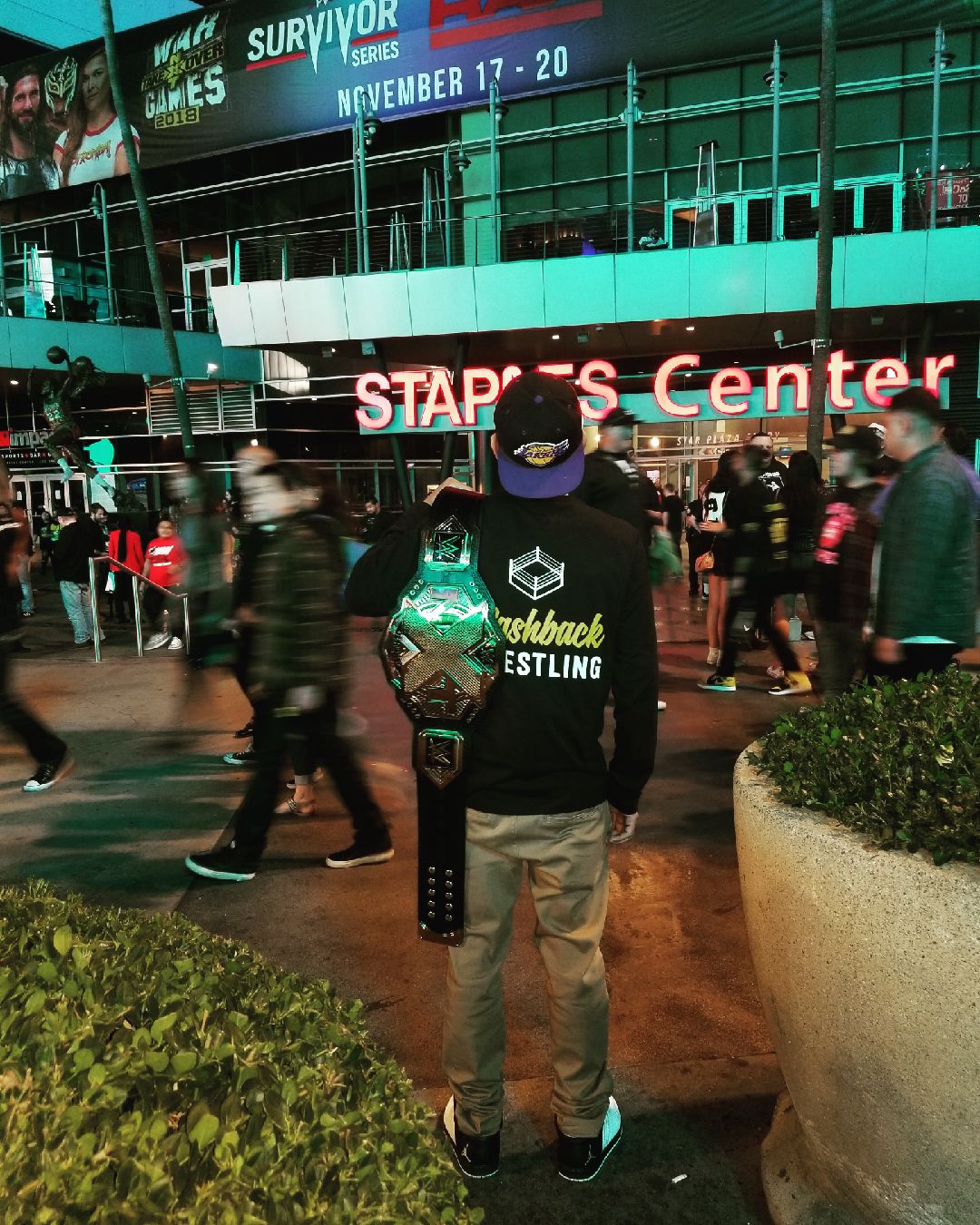 I'm Wesly Avendano. Life long wrestling fan from a small town in Southern California. Writing and wrestling are two of my passions so why not combine them and see what happens. I'm currently the host of Flashback Wrestling Podcast. Favorite all time wrestler is a tie Bret Hart. Favorite current wrestler is AJ Styles. Don't forget to follow me, and the Flashback Wrestling Podcast on Twitter @fbwpodcast and Instagram @flashbackwrestling.