The Friday the 13th edition of Friday Night SmackDown came to us live from an empty WWE Performance Center in Orlando, FL this week. Like all major sports, WWE was affected by the COVID-19 virus, forcing them to move the Friday show from Detroit, to a spectator free Performance Center. However, despite the lack of an audience, there were many high points in what was certainly the most unique SmackDown in WWE history. From the announcement of Rob Gronkowski's upcoming appearance, to the return of the 16 time World Champion, John Cena, this show effectively covered a lot of ground. Especially when you consider the unprecedented circumstances. Here's a few things I liked and disliked from this week's show.
Likes From SmackDown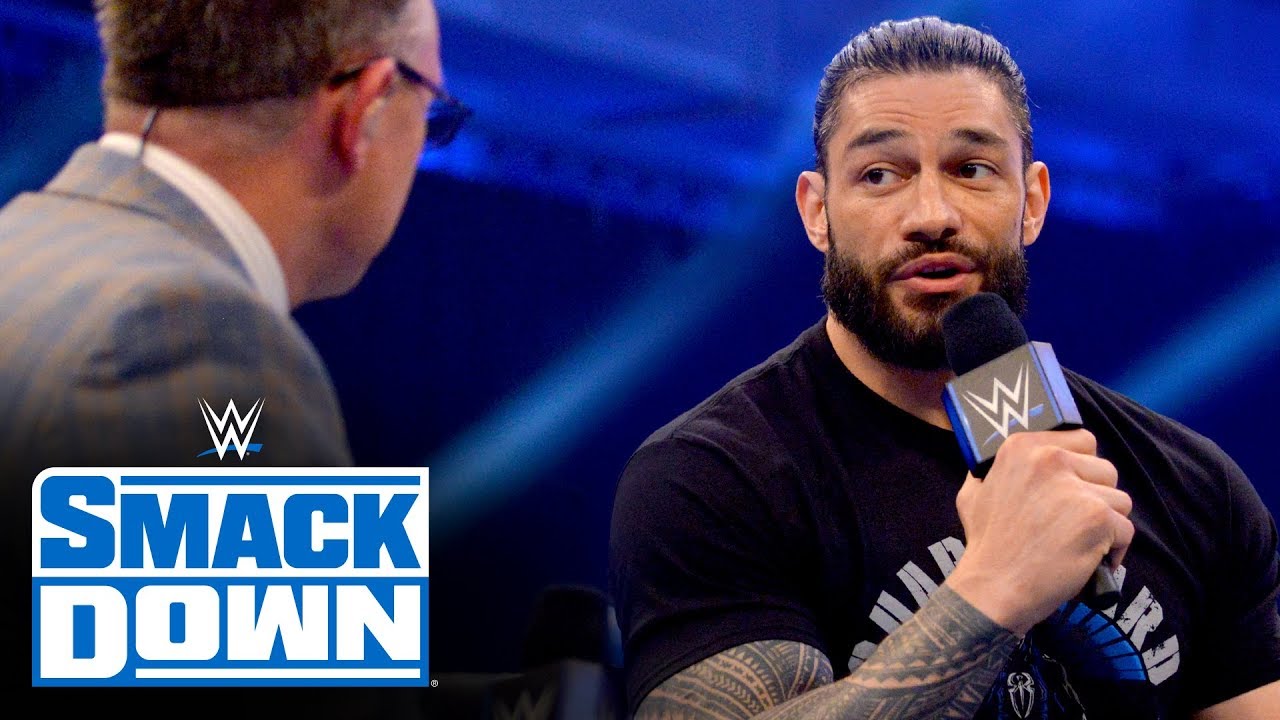 1. Roman's Interview: I'm not the biggest Roman Reigns fan, but I really enjoyed his interview with Michael Cole this week. Roman, and Micheal Cole both did a great job acknowledging the elephant in the room (the missing audience) pretty early on, and it set the tone for the rest of the promo. Roman had an edge to him as he addressed all the criticism surrounding his upcoming Universal Championship match against Goldberg at WrestleMania. He kept it gritty, and gave him the Brock Lesnar treatment by pointing out his part time status. At this point, I'm over the disappointment of The Fiend losing the Universal Championship, and I'm ready to see Roman take it off Goldberg. Next week's face to face encounter between these two "Masters of The Spear" should be interesting to say the least.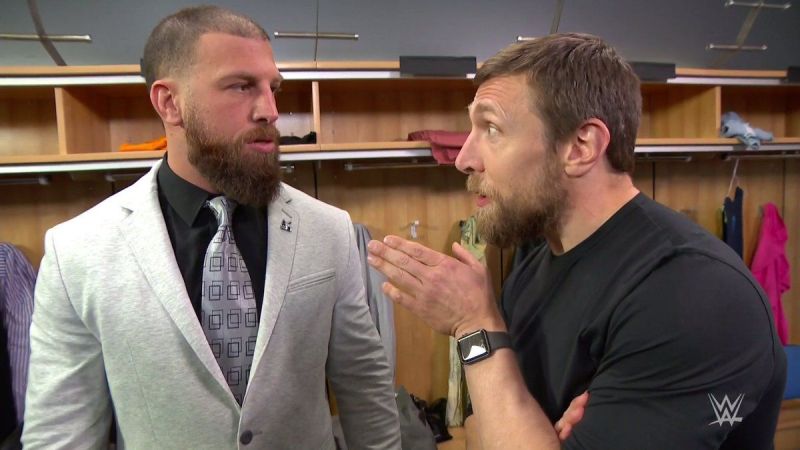 2. The Drew Gulak and Daniel Bryan story's new twist: After an absolutely classic bout at Elimination Chamber, seeds were planted for a potential Drew Gulak and Daniel Bryan tag team, and I'm genuinely excited for it. Gulak is one of those guys that simply needed an opportunity, and a good storyline. This feud, turned potential partnership with Daniel Bryan, checks both boxes. It's still not clear what role they'll play at WrestleMania. Friday night saw Daniel Bryan, with Drew Gulak in his corner, take on Cesaro, with Sami Zayn and Shinsuke Nakamura in his corner. After Bryan picked up the win, he was attacked by Zayn and Nakamura, only to see Gulak come in for the save. When the tables were turned on Gulak, Daniel Bryan returned the favor with a less than perfect suicide dive into Shinsuke Nakamura. It seems to me like we're going to get a Daniel Bryan and Drew Gulak vs. Cesaro and Shinsuke Nakamura match at 'Mania, which doesn't scream "show stealer" on paper, but should still be a fun bout. My only fear is that we see this develop into a 6 man tag by the time we get to WrestleMania, with the likes of Braun Strowman, and Sami Zayn joining each respective team. Either way, I enjoyed the direction they're taking the Bryan and Gulak story.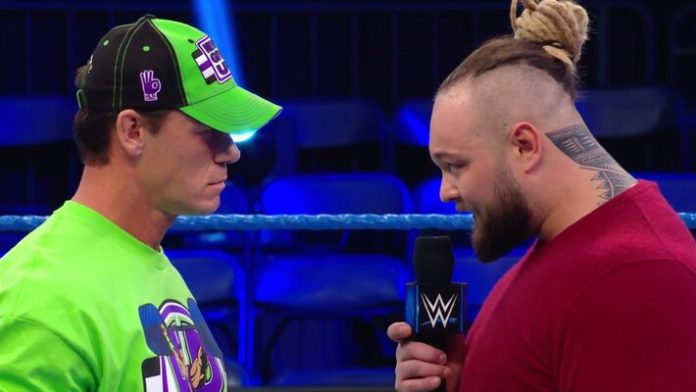 3. Wyatt and Cena face to face: Those of you that follow me on social media (@flashbackwrestling on Instagram and @fbwpodcast on Twitter) know that I almost lost my mind when Bray Wyatt lost the Universal Championship to Goldberg at Super Showdown. I was even more upset at the fact that Bray would bypass a rematch, for a match with John Cena at WrestleMania instead. Here's the thing, I was wrong. After Bray Wyatt's Firefly Fun House, I was starting to come around. After this weeks face to face interaction between the leader of the Cenation, and the former "Eater of Worlds," I'm all in. Cena started off his interview with Micheal Cole, by praising the likes of Tommaso Ciampa, Velveteen Dream, and a few other young talents. The promo revved up as Cena began to cut Wyatt down, and show his frustration over his reputation of holding other talents back. It was a typical, strong Cena promo, which I've actually missed since we don't see it every week now. The real treat here was the appearance of Bray Wyatt himself. I've grown so accustomed to the Firefly Fun House being our only exposure to Bray, that seeing him show up in the empty arena, and step in the ring to confront Cena, really got me excited. His promo was on a whole 'nother level on Friday. It reminded me a bit of the old Mankind promos from 1996. His tone of voice fluctuated throughout, and he didn't make eye contact with Cena right until the very end. It was a great way to close the most unique SmackDown ever. This is probably the storyline I'm most excited to see play out on the road to WrestleMania.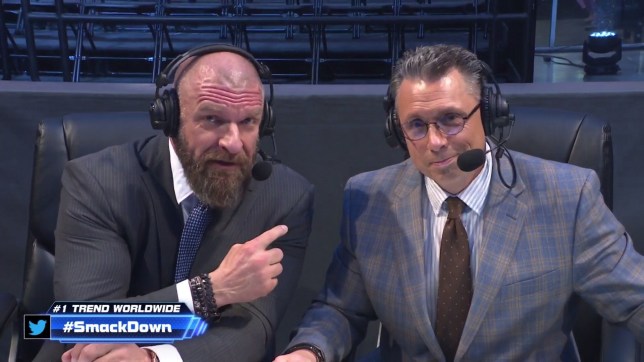 4. Triple H: Last week, I had 3 likes and 3 dislikes. This week, the good outweighed the bad, so we've got another like. Triple H was the real MVP on SmackDown this week. From his opening speech welcoming us to the Performance Center, to doing color commentary with Micheal Cole all night, Trips was easily the highlight of the night. His work on commentary was incredible. Some critics might have a different view, but to me, Triple H is the color commentator I never knew I wanted. And now that I've heard him, I don't know how I'm going to go back. He was genuinely great. From his amazing chemistry with Micheal Cole, to his interactions with both Sami Zayn, and Elias, at the commentator's table, Triple H knocked it out of the park. It was almost as if someone took DX Triple H and dropped him in the color commentator chair. He was that level of entertaining to me. At one point he took on both the camera man's duties, and make up artist's duties. It was an all around great performance from one of the greats in the history of the business, and another example of why, despite reason reports of a demotion, he should be the heir to Vince McMahon's throne. I tip my hat to "The Game."
Dislikes From SmackDown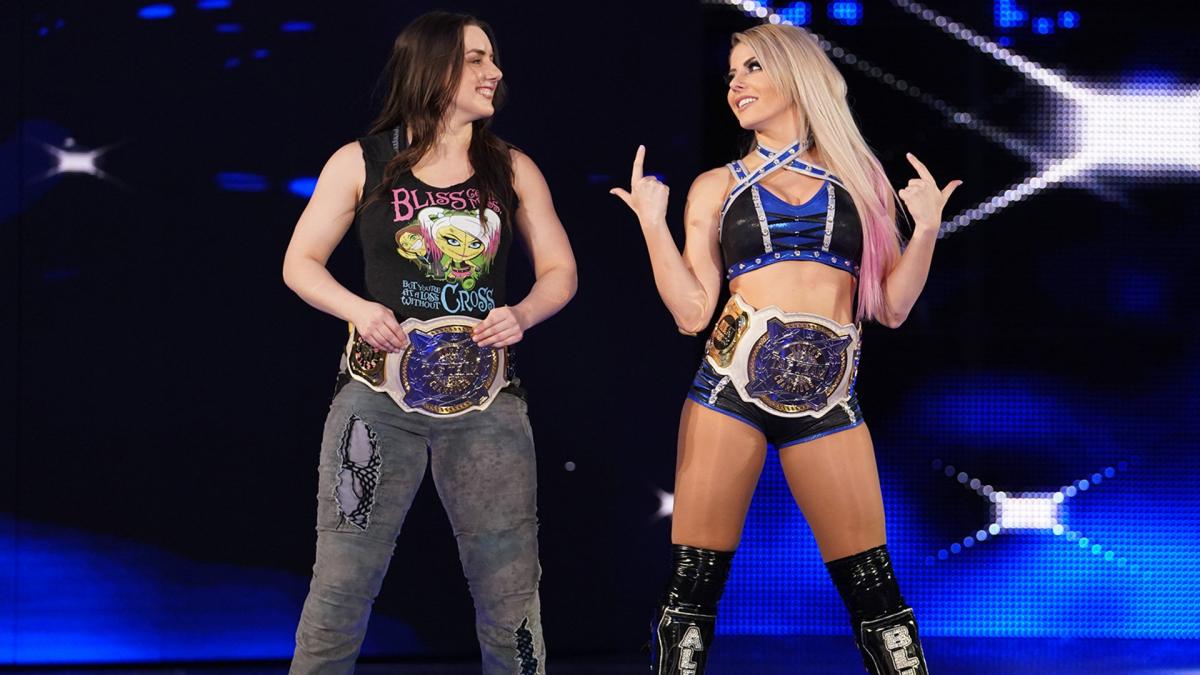 1. Short matches. It was a great show this week. Especially considering the circumstances, but it wasn't "all good in the hood." My biggest complaint about this week's SmackDown was the match length. Again, I know the circumstances were unprecedented, but I'd be lying if I didn't say the show left a lot to be desired in ring. I believe the longest match was the opener between Alexa Bliss and Nikki Cross and Sasha Banks and Bayley. From there it seemed like the matches got shorter and shorter. I understand why you wouldn't want to throw a returning Jeff Hardy in a long match, but I was really looking forward to a longer Daniel Bryan vs. Cesaro match, and it didn't go that way. I'm pretty much nitpicking here. It was a solid show overall, but it would've benefited greatly from at least one long, hard-hitting LIVE match.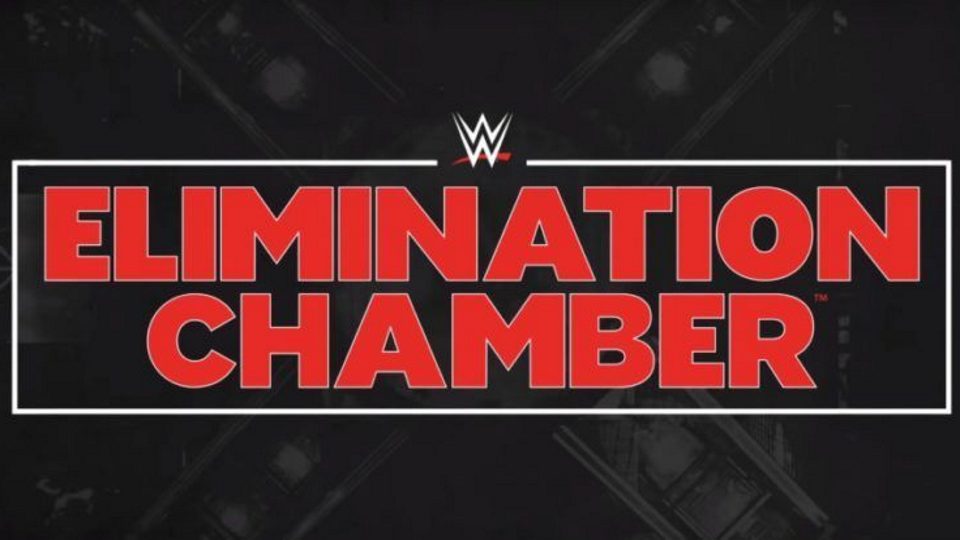 2. Elimination Chamber replay: I emphasized LIVE at the end of my last dislike for this reason. I can't emphasize enough how much I understand that the circumstances surrounding SmackDown this week was unlike anything we've seen, or WWE has dealt with before, but I strongly disliked them replaying the Tag Team Elimination Chamber match from this past Sunday. I know it helped fill a lot of T.V. time, and I know it was probably a treat for those who didn't get to see the match, but for those of us who already had, it was time to change the channel, or hit fast forward. I would've honestly preferred another match take place, or another promo. Braun Strowman was conspicuous by his absence on Friday night. Maybe this would've been a good spot to slide him in to address losing the Intercontinental Championship to Sami Zayn. Alas, we got what we got, and I'm honestly thankful for it.
This week's SmackDown was different to say the least, but it's another example of why Vince McMahon is who he is. With all major sports essentially going on hiatus, the world needed something to get lost in for a couple of hours. Something to take out minds of all the panic, and all the worry. Once again, much like in the wake of 9/11, Vince McMahon, his company, and his performers provided us with a short, yet much needed escape. Next week's Raw and SmackDown will both emanate from the Performance Center, but with more time to plan, I see both shows capitalizing on the strong momentum that this week's SmackDown was able to produce.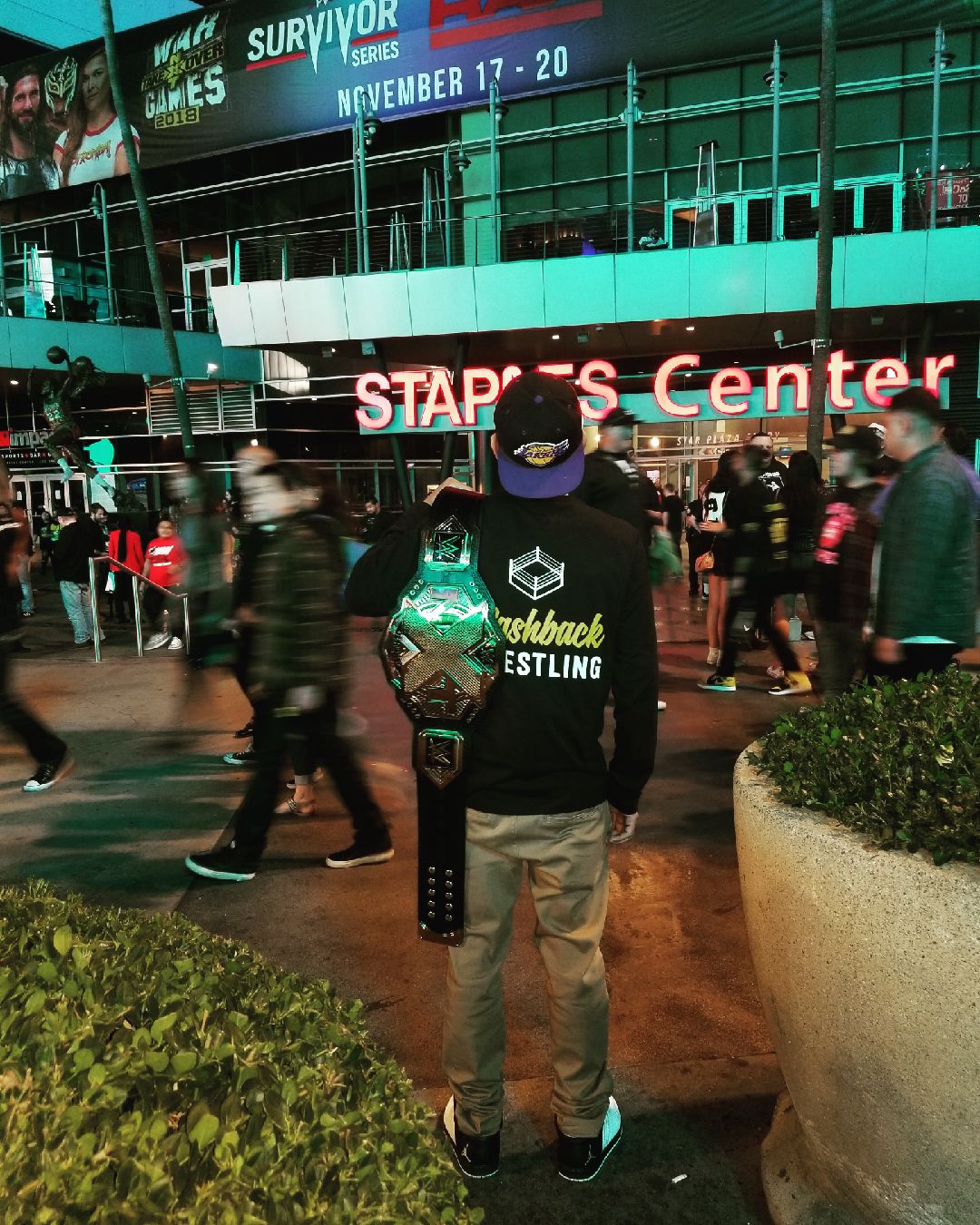 I'm Wesly Avendano. Life long wrestling fan from a small town in Southern California. Writing and wrestling are two of my passions so why not combine them and see what happens. I'm currently the host of Flashback Wrestling Podcast. Favorite all time wrestler is a tie Bret Hart. Favorite current wrestler is AJ Styles. Don't forget to follow me, and the Flashback Wrestling Podcast on Twitter @fbwpodcast and Instagram @flashbackwrestling.