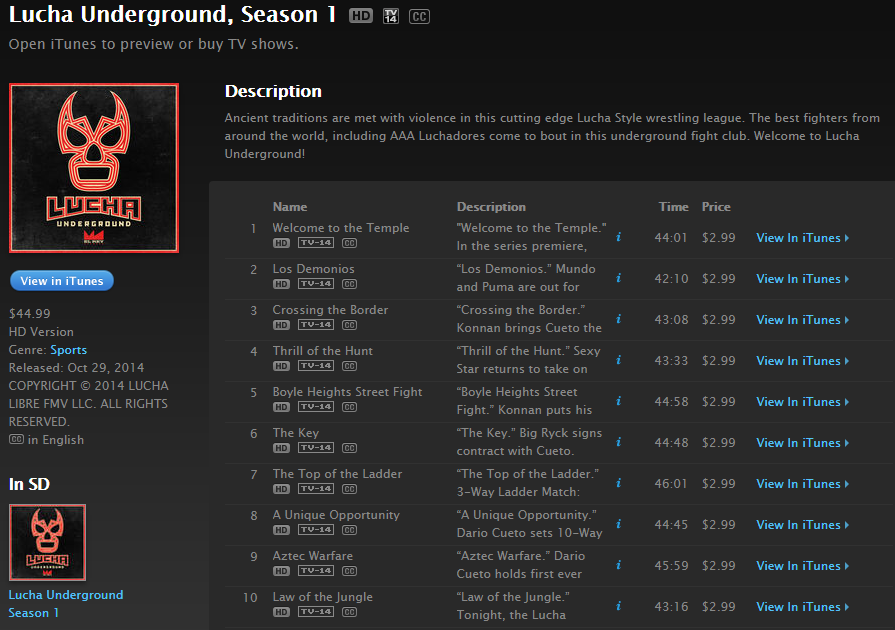 Wrestling fans who don't have access to El Rey Network have been demanding more options to see Lucha Underground for a very long time. Today they have another option. Lucha Underground is finally on iTunes.
There have been rumors that Mark Burnett and Robert Rodrigues have been working on a deal with iTunes and it looks like it has finally been completed, as all of season one (39 episodes) is currently available on iTunes today. A season pass is also available on iTunes for the currernt season that airs every Wednesday on El Rey Network.
You can purchase each show for $1.99/$2.99 or purchase the whole season for $34.99(Standard definition)/$44.99 (High definition)
It looks like the premier episode "A Much Darker Place" for season 2 is currently available for free.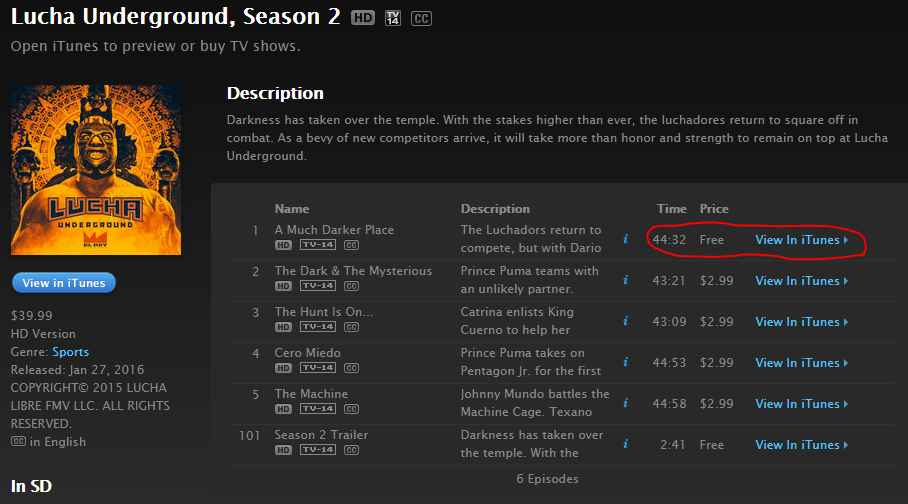 This is extremely great news for Lucha Underground who is currently a very hot show. This should definitely help them with more revenue, while expanding viewership.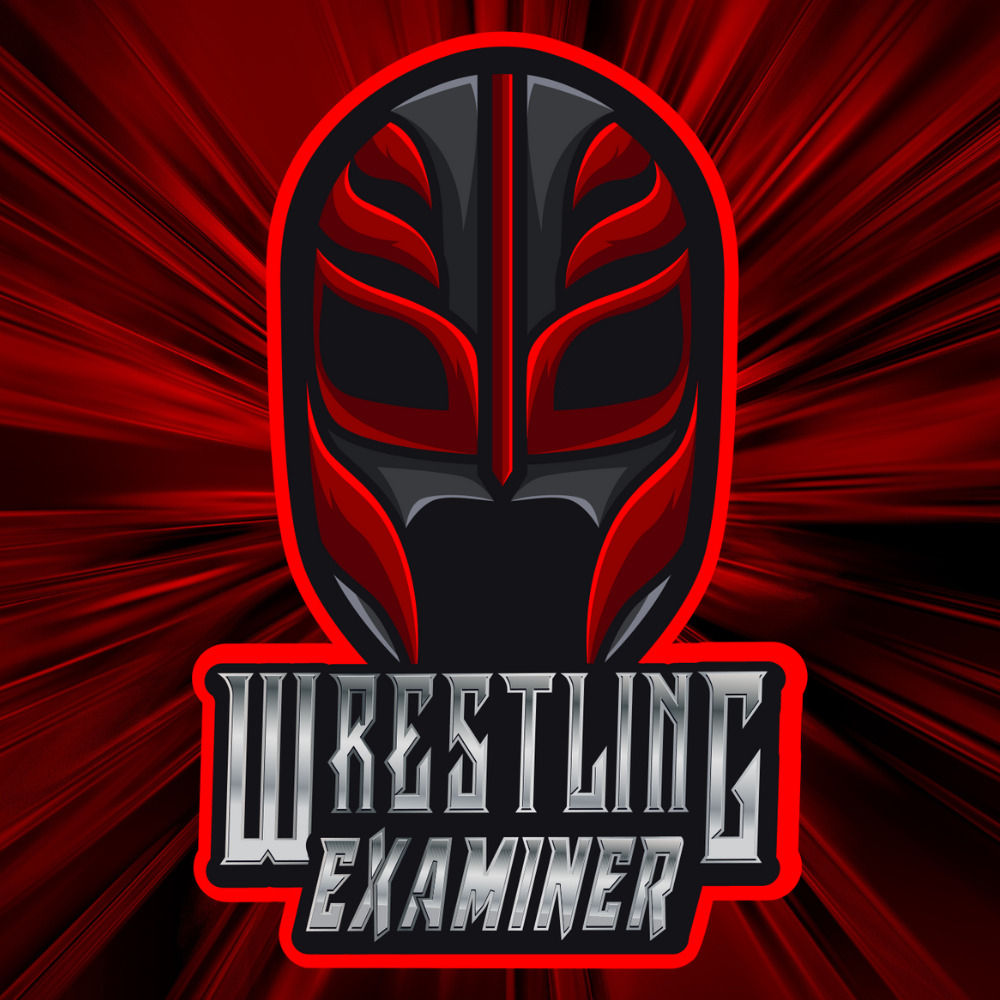 Huge fan of pro-wrestling for over 25 years. Lived through the Monday night wars (WWE/WCW) and the ECW revolution. Currently a big fan of Lucha Underground, NXT, MLW, PWG, and even Impact Wrestling…