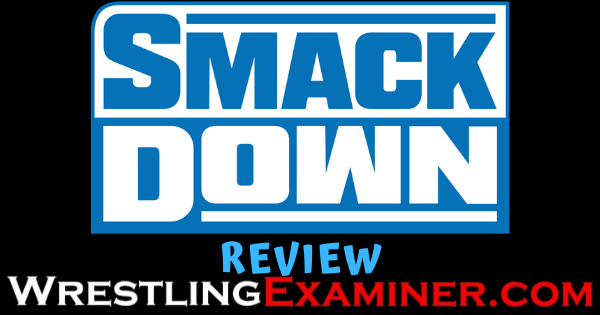 In the iconic words of Michael Jordan, "I'm back." Last Friday was extremely busy for me, so I apologize for not being able to write the article in time to be published. I don't believe in retroactive reviews, so all I'll say about last week's show is "it was the typical holiday episode." That's as nice as I'm willing to be. As for this week, it was a rough show to sit through for me. SmackDown had been on a pretty good roll before last week, but now it seems like their positive momentum could be slowing down. This week's episode dragged on in a couple of spots, and had some pretty questionable booking decisions. As a lifelong WWE fan, I guess I should be more used to the ebb and flow of their weekly shows. I honestly shouldn't be too surprised by a couple of down weeks, or by the inevitable upswing we'll no doubt get soon. As for this week, here's some of the things I liked, and disliked from "The Blue Brand."
WWE SmackDown Likes
1. Miz TV/Jeff Hardy vs. The Miz: This is me attempting to be nice. There was honestly a lot of things about this segment/match that I didn't like, but in the interest of keeping things positive, I decided to focus on some of the good that came from it. I'll start by complimenting The Miz and John Morrison for some good comedic timing throughout the entire interview portion. Time, and time again they found ways to sneak in little clever barbs at Hardy, and his struggles with sobriety. After a pretty good video package recapping Hardy and Sheamus' feud, The Miz mentioned the fact that Hardy is his daughter's favorite wrestler, and that he's afraid Hardy will ultimately let her down. Now, while I highly doubt 2 year old Monroe Mizanin's favorite wrestler is Jeff Hardy, I think it was a nice touch to throw that in. Miz and Morrison continued to antagonize Hardy before eventually suggesting that Hardy fight Sheamus one more time. This time, in an environment where Hardy would have the "home field advantage." A bar fight. Hardy accused The Miz and Morrison of doing Sheamus' bidding for him, but didn't hesitate to accept the match. Afterwards, Hardy challenged either The Miz or John Morrison to a match. The Miz drew the short straw, and we were off to the races. This is where things started to drag a bit for me. The match itself was solid, but after a long interview segment, and a long video package, I was kind of over it. The finish of the match saw Hardy setting up for a Swanton Bomb before Sheamus popped up on the Titantron. The Miz used the distraction to attempt a roll up for the win, but Hardy reversed it, and picked up the win himself. Like I said, I could've put this segment in the "dislikes" section. There were some things I really disliked about it, but it did enough to warrant a spot in the "likes" section for this week. We'll see what they decide to do with this story next week, heading into Extreme Rules.
2. The Golden Role Models vs. Alexa Bliss and Nikki Cross: The Bayley/Sasha Banks storyline has been my guilty pleasure for months now. As a self admitted "Bayley hater," I tried so hard not to like this current obnoxious run she'sbeen on, but it's been brilliant. As a matter of fact "Sasha 3 Shows" and "Bayley 3 Brands" have honestly been crushing it on every single platform they've been on as of late. This week's SmackDown was no exception. Despite being attacked by Bliss and Cross before their match even started, The Golden Role Models managed to take control early on, and isolate Nikki Cross. However, that didn't last too long, as Cross' unorthodox offense eventually helped her turn the tables. At one point, Cross picked up Bayley's SmackDown Women's Championship and mocked both her, and Banks with it. The distraction allowed Bliss to kick both Banks and Bayley in the back, and send them flying towards the announce desk. Cross hit her signature Cross Body on the outside of the ring, and just like that, The Golden Role Models were reeling. Despite that, it didn't take too long for Banks and Bayley to regain control, this time isolating Alexa Bliss in their corner. Bayley did a great job of trash talking throughout the entire match, but specifically during her focused attack on Bliss. Cross wouldn't be kept at bay for too long, eventually getting the hot tag and clearing the ring. A vicious neck breaker earned Cross a near fall, but she took her eyes of Bayley for one second, and it cost her, as Bayley successfully executed a roll up for the win. That's one more for the bad guys (girls). At this point, I don't even want The Golden Role Models to break up, which will make it that much more epic when they do. Excellent job ladies!
WWE SmackDown Dislikes
1. Braun Strowman vs. Bray Wyatt Replay: This one should've been obvious. I hate to be lazy/predictable, but WWE doesn't seem to care, so I guess I won't either. It's almost as if WWE feels the need to keep us caught up on matches that happened merely a few months ago. If only there were some type of streaming network that could help keep us caught up. Alas, we were subject to another pointless replay of a match that wasn't even good. It's one thing when you replay the brilliance that was The Boneyard Match, especially on what's supposed to be an Undertaker Tribute Show. It's another thing completely to replay a 1 star match on a show that doesn't need anymore dead weight. The only thing that match did for me was make me wonder why in the hell Bray Wyatt didn't show up as The Fiend, and end this whole fiasco months ago? I understand Bray is at home trying to spend some time with his wife, and newborn child, but if he wasn't ready for a full time commitment, then maybe he shouldn't have come back yet. This comes on the heels of last week's less than stellar Strowman promo, where Wyatt was again conspicuous by his absence. I don't mean to attack a man for spending time with his family. It's just disappointing to see a feud that was very promising just 2 weeks ago, start to flounder again. Both Wyatt and Strowman will most likely be there next week for the Extreme Rules "go home" edition, but I don't even think I care anymore. They've managed to once again lose my interest.
2. The New Day vs. Cesaro and Shinsuke Nakamura: This match is on here strictly for the finish. I actually looked forward to this match all night long, and the actual in ring product didn't disappoint. What I didn't like was WWE hyping up a Tag Team Championship match all night, knowing they're not really going to deliver on it. Sure, we got the match in the ring, but the referee ending the match, and ruling it a no contest, on what wasn't even a significant "loss of control" was a huge let down. I understand the intent. WWE wanted to set up a Tables Match for Extreme Rules, and they wanted to heat up Cesaro and Nakamura. Innthst sense, they accomplished their goal. I just think they could've achieved the exact same results by having Cesaro go one on one with Big E, and ending the match essentially the same way. The Tag Team Title backdrop was completely unnecessary, and seems like a ratings ploy in hindsight. I know putting this match in the "dislikes" section strictly over the finish seems like nit-picking, but I've already been generous enough with this week's episode. I didn't appreciate the bait and switch. I will admit though, I'm excited for the prospects of a Tables Match at Extreme Rules, and I think the added stipulation might actually allow Cesaro and Nakamura to walk out with the straps. Only time will tell.
This week's SmackDown really was a mixed bag. If I'm being completely honest, this week's show was probably more bad than good, but like I mentioned earlier, it's all part of the roller coaster ride we all signed up for by being WWE fans. I expect a stronger outing next week given that it's the Extreme Rules "go home" edition, and given that we already have AJ Styles vs. Matt Riddle for the Intercontinental Championship booked. I can't promise you the whole show will be good, but I can promise you that I'll be here to tell you what I liked and disliked about it. See you next week guys.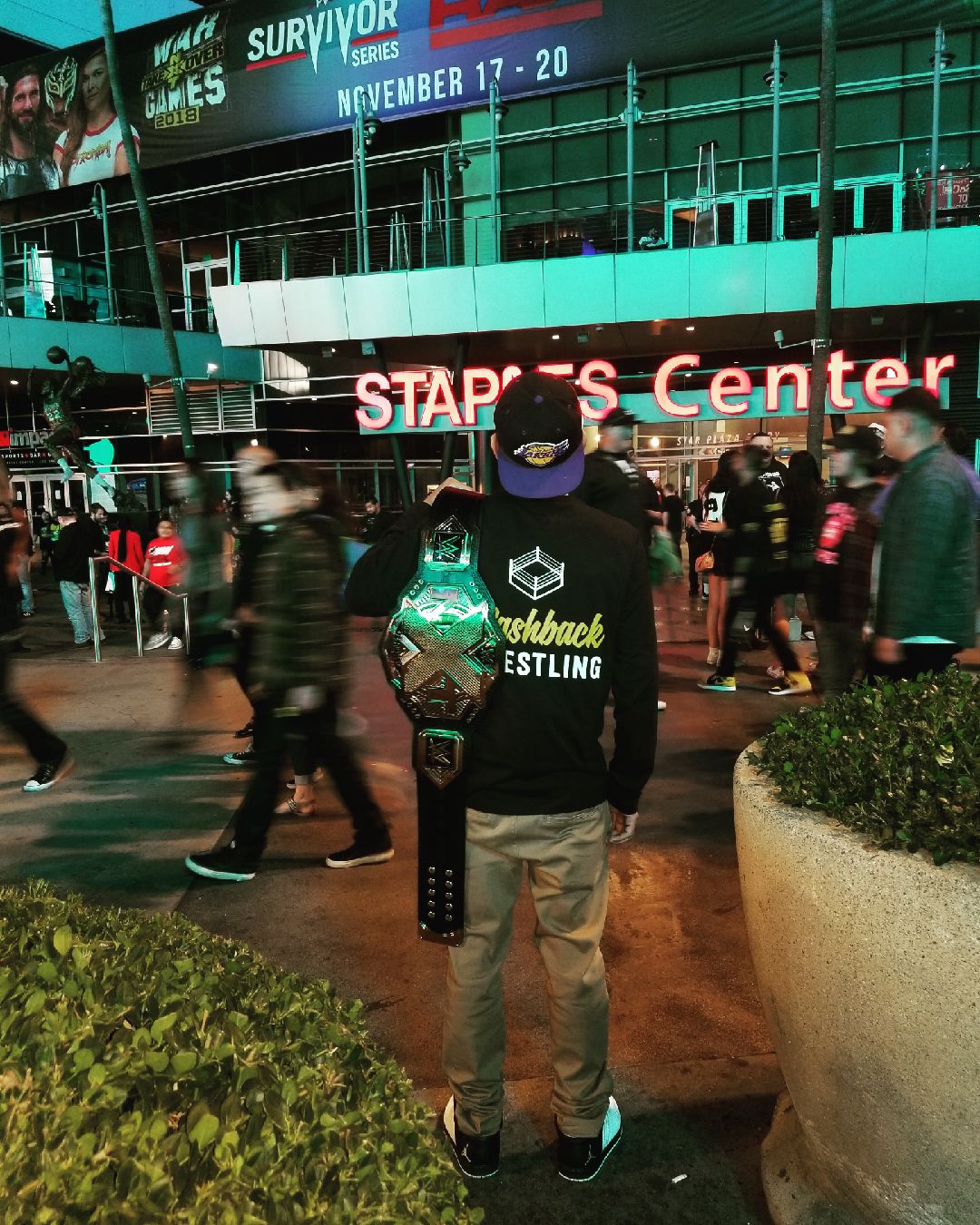 I'm Wesly Avendano. Life long wrestling fan from a small town in Southern California. Writing and wrestling are two of my passions so why not combine them and see what happens. I'm currently the host of Flashback Wrestling Podcast. Favorite all time wrestler is a tie Bret Hart. Favorite current wrestler is AJ Styles. Don't forget to follow me, and the Flashback Wrestling Podcast on Twitter @fbwpodcast and Instagram @flashbackwrestling.